I made this with my Crockpot Chicken Bone Broth. It is so simple, and since I had the broth in the fridge, all I had to do was zip it out, add my favorite veggies and spices, and voila! Just as long as you create and be sure to add your own "voila" along the way! You can add leftover chicken, strips of beef, or shrimp. You can even make this your meatless Monday dish!
ASIAN VEGGIE BONE BROTH
March 8, 2019
: 2
: 15 min
: 15 min
: 30 min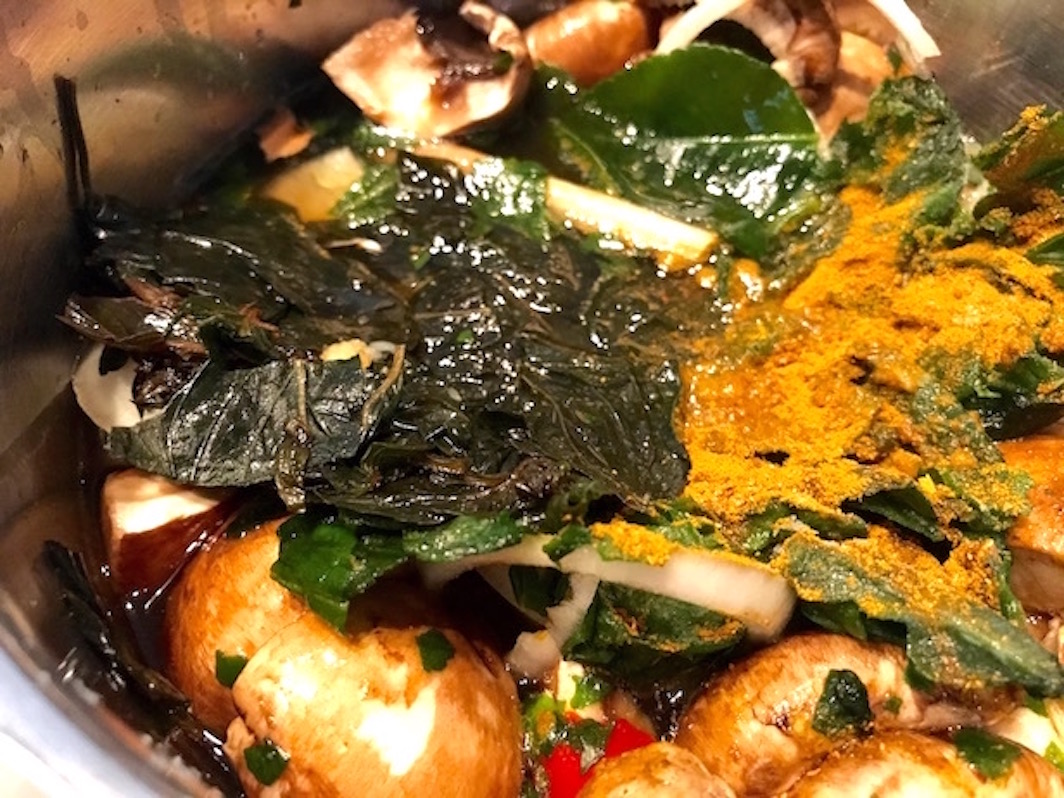 Ingredients
4 cups organic bone broth homemade or store-bought
1 handful fresh mushrooms
Himalayan salt & fresh pepper to taste
1 tsp Chinese Five Spice or, curry mix
1/4 cups coconut amino soy optional
1/2 lbs cooked chicken optional
1 cloves garlic diced
1 knob fresh ginger grated
1/2 onion white or red
1 handful snow peas
1 handful fresh spinach or kale
1 stalk fresh lemongrass peel the outer layer off
Directions
Step 1

Add the broth and washed fresh mushrooms and onion to a medium saucepan. Set the burner on medium until it starts to simmer. Then lower the heat!

Step 2

Add the salt, pepper, coconut amino soy, chicken (if using) garlic, and washed mushrooms.

Step 3

Toss in your handful of spinach or kale and any other veggie you have on hand.

Step 4

Grate in your fresh ginger.

Step 5

Peel off the first layer of a stalk of lemongrass. Pound the stalk with a meat mallet or the back of a heavy spoon. This opens the flavor. Place it in the pot! You can also use a squeeze of lime or lemon juice instead.

Step 6

Add your Chinese Five Spice, or curry and simmer for 15 to 20 minutes. Remove the lemongrass stalk. Enjoy over cauliflower rice!