As I shared in several of my posts, we are rather boring when it comes to dinner recipes. We usually eat the "same old same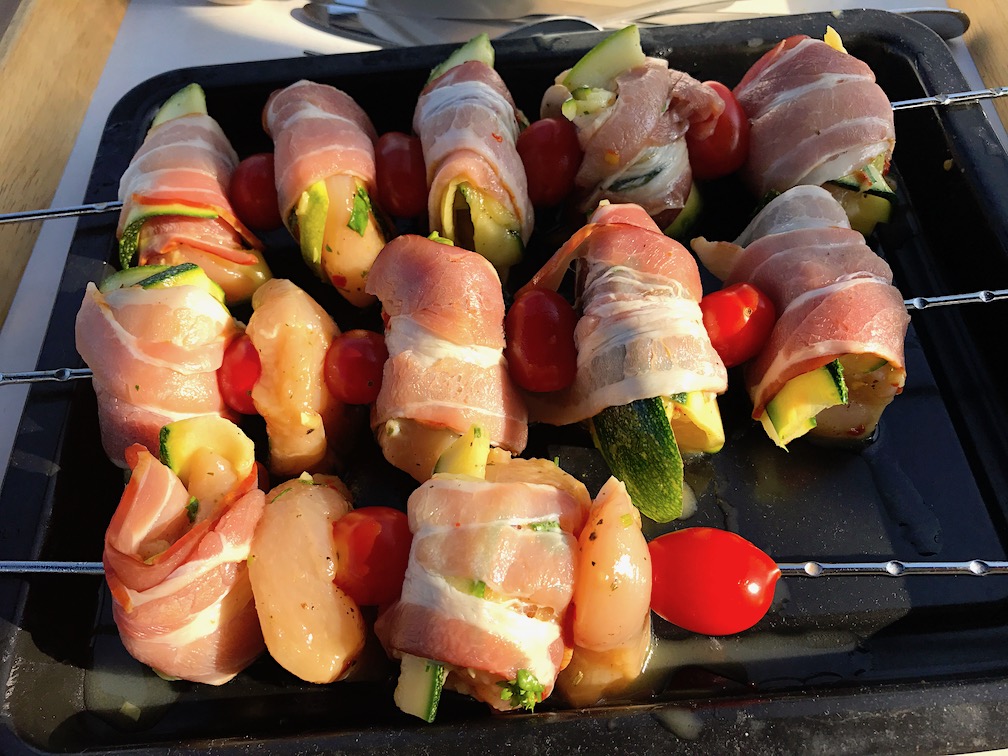 old", meat, veggies, potatoes. So I'm trying to get more creative and ingenious. You know, jazz it up with spices or some crazy combination. This one for sure is a crazy combination, but once united, it creates a wonderful fresh flavor on your taste buds. The only thing missing from this amazing marriage was more bacon! I ran out and had to let some chicken pieces go naked.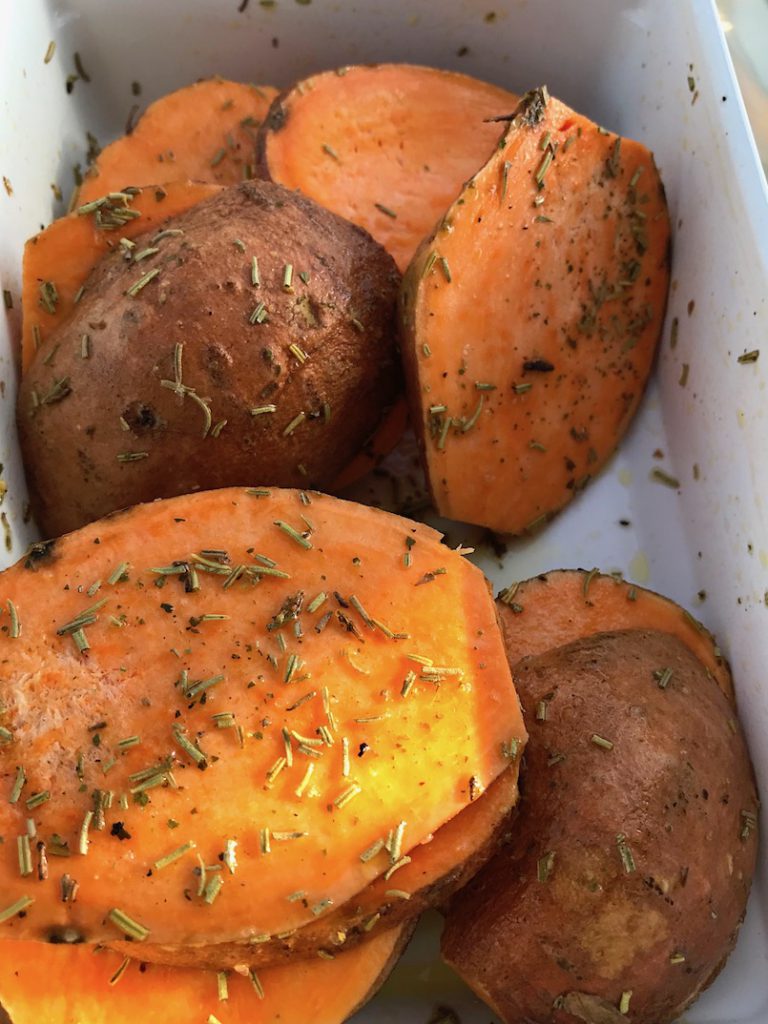 You can even throw on some sliced onion between the wrapped meat and tomatoes if you want. Easy, delicious, and can be cooked alongside your favorite potatoes. We love sweet potatoes seasoned with olive oil, rosemary, garlic, and salt and pepper. Cut them 1/2 inch thick, and they can join this celebration right next to the main dish on the grill! Oh yes, don't forget my Foolproof Mayo with a Zing! A must-have for eating these yummy potatoes.
BACON & ZUCCHINI WRAPPED CHICKEN-KABOBS
October 2, 2018
: 4
: 15 min
: 15 min
: 30 min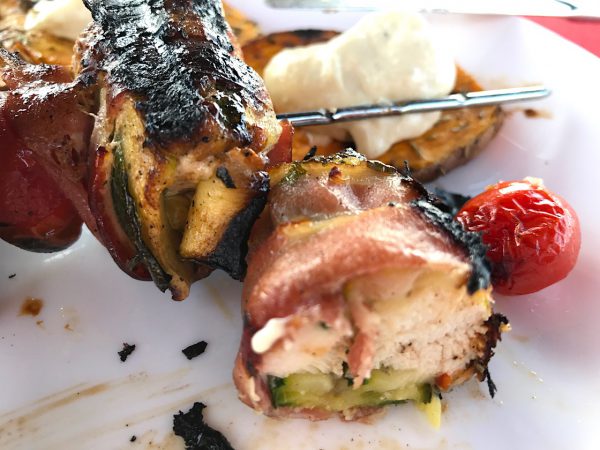 Ingredients
7 strips bio bacon cut in 1/2=14 strips
10-12 cherry tomatoes
1 large zucchini sliced into 7 strips cut in half=14 strips
2 large Chicken Breast cut into 14 pieces
Himalayan salt
black pepper
seasoning salt watch for soy and wheat!
4 Kabob skewers
Directions
Step 1

Cut zucchini using a knife or a food processor. Slice your 7 strips of bacon in half.

Step 2

Warm the grill and prepare your potatoes!

Step 3

Season your chicken with your salt, pepper, and seasoning salt. I happened to use Italian seasoning. Wrap your zucchini strips around the chicken pieces, then wrap the bacon around that and put on skewers with a tomato between or sliced onion.

Step 4

Make sure you turn the Kabobs more often than the potatoes. As you can see, they do burn with the grease from the bacon

Step 5

Slide off on your plate and add your grilled sweet potatoes for a real adventure.

Step 6

This combination was meant for each other and gave our everyday meal to a new zip!

Step 7

Don't forget my Foolproof Mayo with a Zing for these luscious sweet potatoes.