OOOh just so yummy. This was easy and tangy with a touch of sweetness and a whiff of the summer. Use it as a side to your Mexican or Indian dishes. Plus it's a super side dish for all-round barbecues. We even ate the leftovers with breakfast! If you want to make this a real hefty side salad, a vegan or vegetarian meal add a can of black beans and watch the color come alive and keep you fortified all day!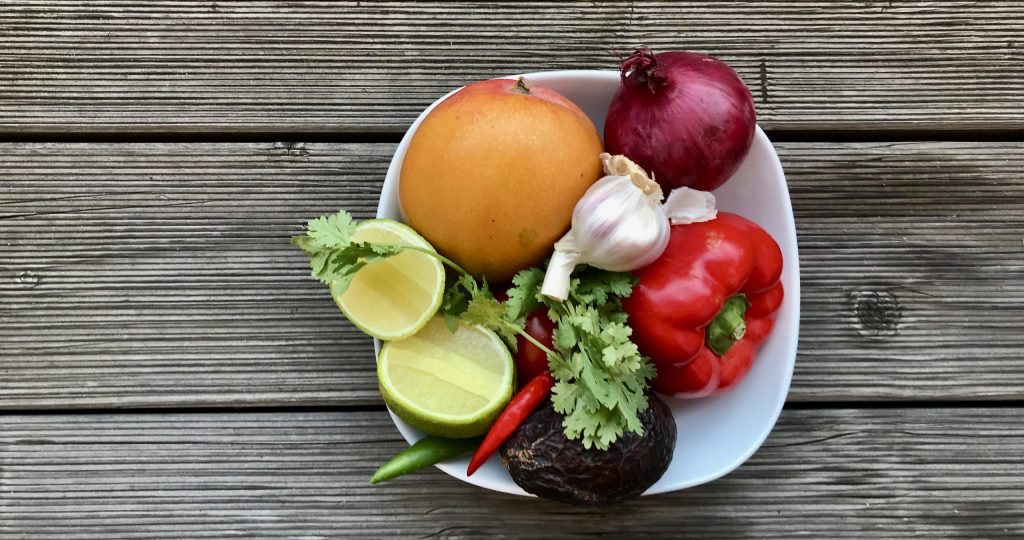 Mango Salsa
March 30, 2020
: 2 cups
: 15 min
: Easy
Ingredients
1 medium mango peeled and diced
1 medium avocado peeled and diced
1 medium red onion peeled and diced
1 medium tomato washed and diced
1 red bell pepper washed and diced
1 batch of cilantro washed, stems cut off, diced
2 lime, juiced
Himalayan salt to taste
Pinch of cumin
pinch of smokey chili powder (optional)
Directions
Step 1

Mix all clean and diced mango, avocado, onion, tomato, bell pepper, and cilantro in a medium bowl.

Step 2

Squeeze the juice from 1 lime over the mixture. Avoid seeds! Give it a stir.

Step 3

Add salt and seasoning to taste.

Step 4

Serve with slices of lime and a spray of cilantro on the top!