This oil is amazing! I am so fortunate to have an herb garden at home and on my boat. I've made hummus a million times and decided this oil would really knock it up a notch. Plus, heck, I'm in France, why not?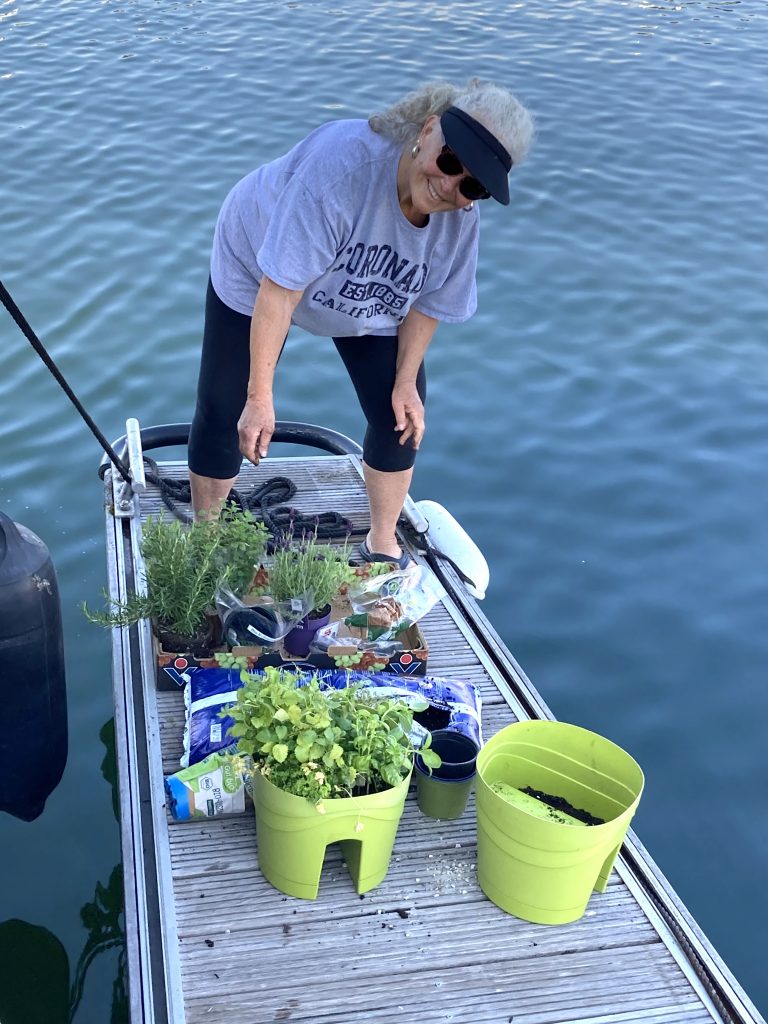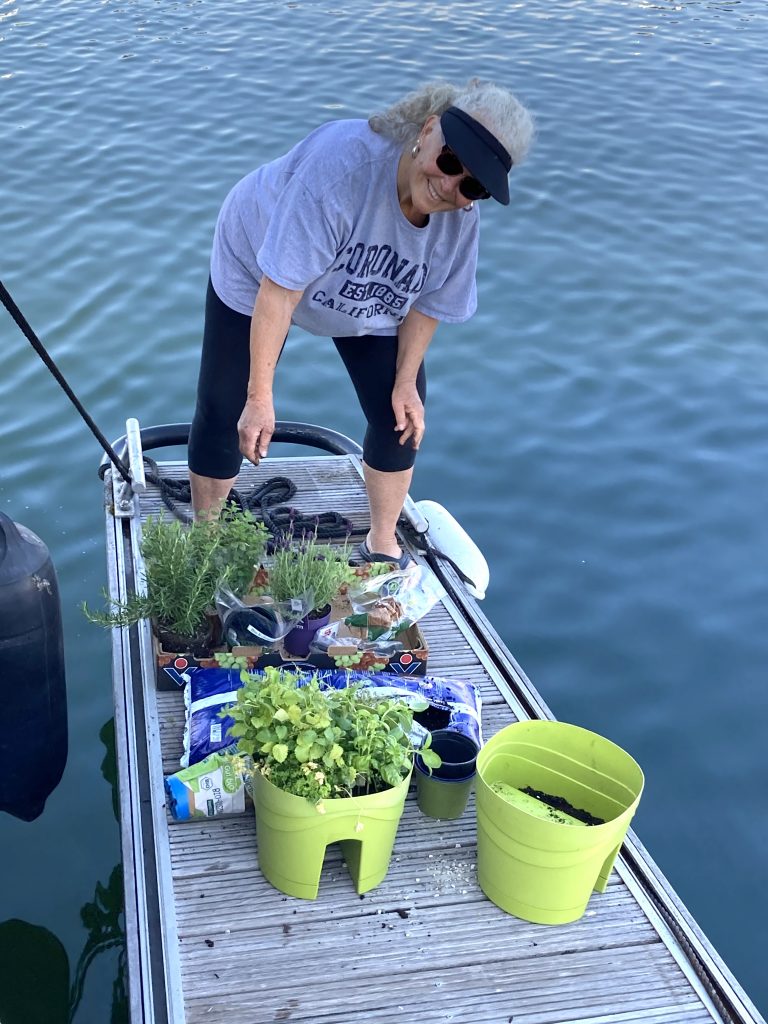 It was phenomenal seriously. I found tons of ways to use it and it's now a definite counter condiment I use daily. Over eggs, topping off my gluten-free pizza, marinades, roasted veggies…it's endless plus it's made with fresh herbs and one of my favorites, lavender! Check out my Herb Hummus recipe as well. It is so creamy and I learned a trick or two that really work to make it creamy!
This doesn't take a rocket scientist to make and you can basically use whatever herbs are in your herb garden but I found a ratio that works for me. I use 2 parts, basil, to 1 part of the other herbs. Try it over my Herb Hummus…oh yeah!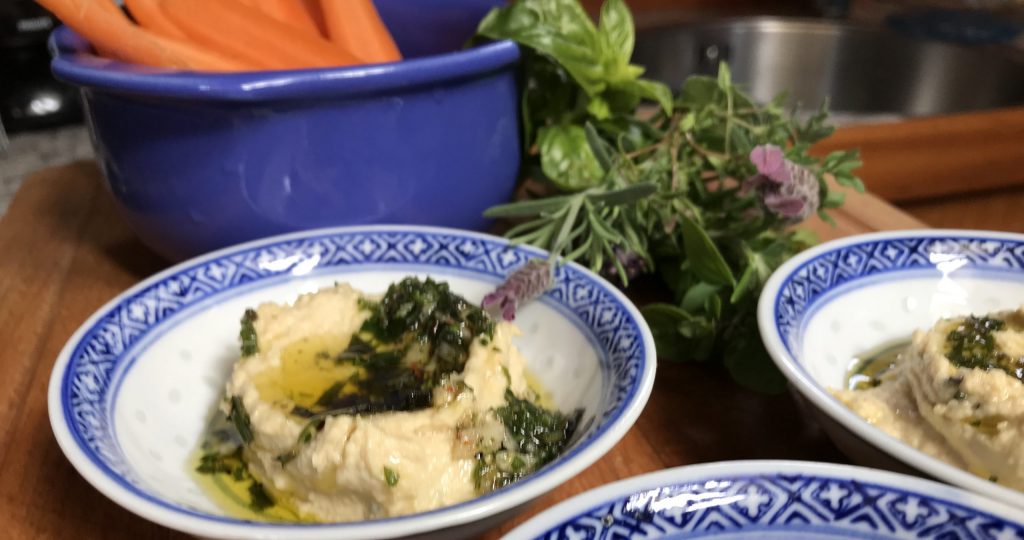 A Tribute to the Chef: Herb de Provence:
This was a great surprise for me to search out the history and pay tribute to the creator. I discovered that in Provence people used a variety of summer herbs to create "Herbes de Provance". It was never famous or marketed until 1960 when Julia Childs wrote her recipe for Poulet Sauté aux Herbes de Provence and she developed a set recipe which was then published in her book, Mastering the Art of French Cooking. She was the first person to create a set of measured ingredients and was later marketed by a French company and called Ducros which was then sold to the USA and other countries. So although the Province people had been using several combinations of herbs for seasoning their foods for generations, it was Julia Childs who initiated the formula we use today. Her recipe includes marjoram and savoy as well. I don't have that in my present herb garden so they not included in this recipe but you can surely add them if you happen to have them in your garden.  So now you know!
Herb de Provence Oil
July 9, 2020
: 1 cup
: 15 min
: Easy
Ingredients
2 Parts basil leaves
1 part thyme leaves
1 part rosemary leaves
1 part oregano leaves
1 part lemon basil leaves
1 part parsley
1 part sage (1 small leaf…sage is strong)
1 part lavender (leaves and the purple bud)
2 cloves of garlic smashed
1 teaspoon of Himalayan salt
1/2 tsp of red pepper flakes
2/3 cup olive oil
Directions
Step 1

Place the oil in a reusable glass container or bowl.

Step 2

Remove as much of the stems as you can from your herbs so you have a nice pile of leaves. Dice them all together into very fine pieces making sure they are incorporated together. Add them to the oil along with the remaining ingredients.

Step 3

Using the back-side of a spoon to press against the bottom of your bowl and smash the herbs to open their aroma and flavors.

Step 4

Stored in an open container on your table or in a jar with a lid. I keep mine on the dining table with a spoon in it since we use it for each meal.