Hello folks! I just updated this recipe. I found a couple of alterations that helped with my new bread machine. I cut down on the yeast, which seemed to help it rise (I used Fleischmann's Instant Yeast, RapidRise for Bread Machines).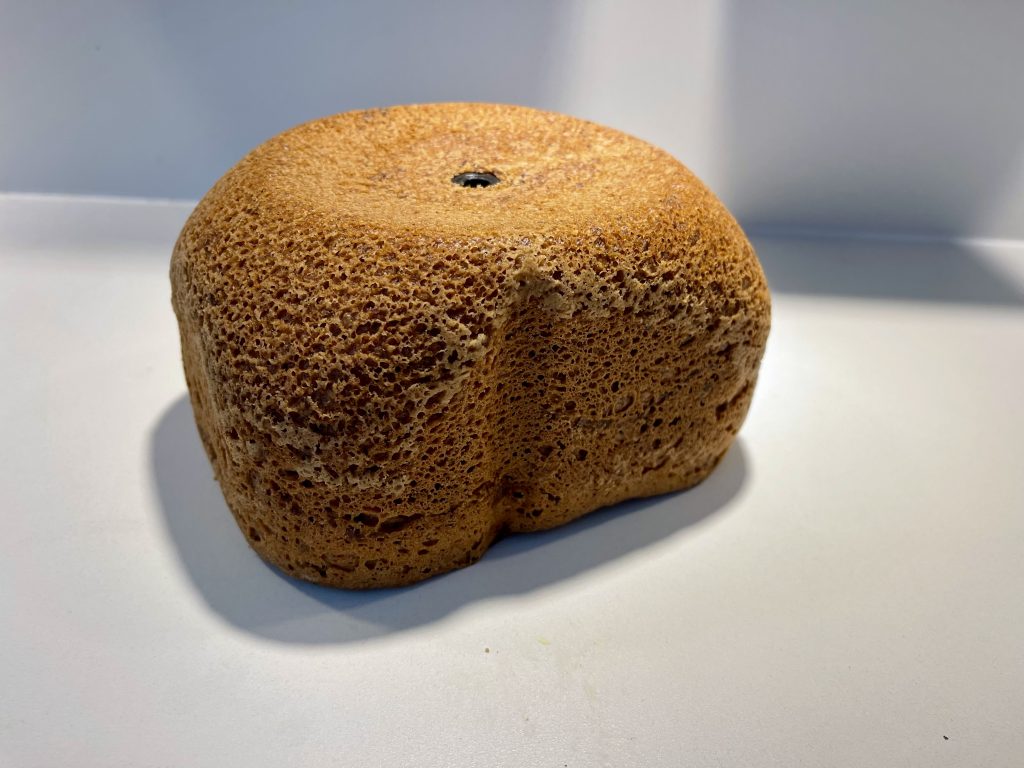 In addition, I sifted all the dry ingredients together before adding them to the bread machine pan. I used molasses in this batch, giving it a darker look and a bolder flavor. The bread came out delicious. Try these few adjustments and let me know if they worked for your machine.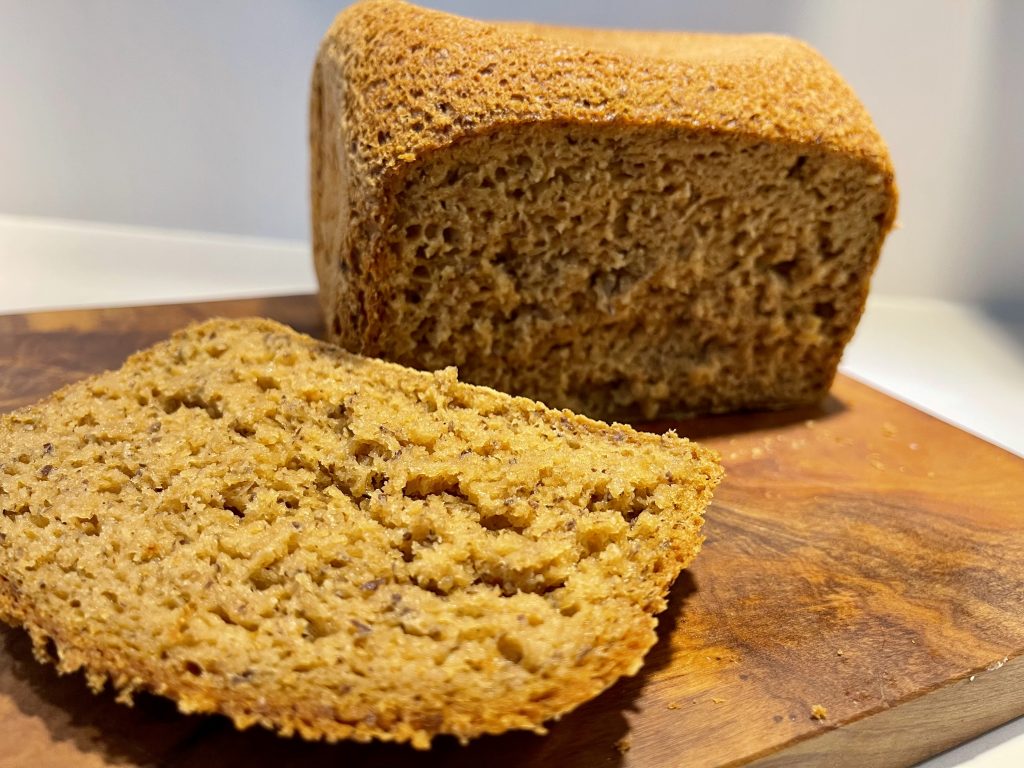 My Cassava Century Bread is amazing and crazy good, but I've been trying to avoid all grains and most seeds. So if you're working toward this same goal or have mastered it, this should be a great addition to your gluten-free life. It's soft, robust flavors and is perfect for sandwiches or toast with homemade jam. I use a bread machine to spend my time outdoors instead of kneading bread, watching it rise, and cooking. I bought a simple, cheap machine at Aldi for 50 euro and used setting #1. After 3 1/2 hours, it's done, and all I had to do was to place the Wet Ingredients in the bread machine pan, cover the wet mixture with the sifted Dry Ingredients, then sprinkle the yeast into a little hole I made with my finger. Turn it on, and BAMMMM…3 1/2 hours later, a perfect loaf of bread comes out. It works every time. Check it out and enjoy.
Bread Machine Grain-Free Cassava Century Bread
March 27, 2017
: 1 loaf
: 20 min
: 3 hr 30 min
: Easy
Ingredients
Wet Ingredients:
3 eggs
1 tsp apple cider vinegar
1/2 cup melted ghee, butter, or coconut oil
1 Tbsp honey, molasses, or maple syrup
1 1/2 cups warm almond or coconut milk (very warm to the wrist)
Dry Ingredients:
1 1/2 cup cassava flour
1/2 cup potato starch
1/2 cup arrowroot or tapioca starch
1/4 cup flax seed meal
1/4 cup mixed seeds (optional)
1/1/2 tsp psyllium husk or 1 tsp of psyllium powder
1-2 tsp Himalayan salt (I use 2)
2 tsp rapid rise bread machine yeast
Directions
Step 1

Wet Ingredients:

Step 2

Ensure all ingredients are room temperature and the almond or coconut milk is very warm. Mix the Wet Ingredients in a small bowl and whisk until well blended. Set this aside while you combine the Dry Ingredients together.

Step 3

Dry Ingredients

Step 4

Set the Active Dry Yeast aside.

Step 5

In a medium bowl, sift the cassava flour, starches, and salt into a medium bowl. 

Step 6

Whisk in the flax seed meal and the seeds making sure it is well combined.

Step 7

Placing in Bread Machine

Step 8

Place the warm Wet Ingredients into the bread machine pan.

Step 9

Pour the sifted and whisked Dry Ingredients over the wet mixture.

Step 10

Make a hole with your finger and sprinkle in the Active Dry Yeast.

Step 11

If you have a machine that has a Gluten-Free setting, use that setting. If you don't have a gluten-free setting, use setting #1 (about 3 hours 25 minutes), a large loaf, and top brown.