Oh, am I ready for summer…we're starting to grill in the chilly evenings anticipating the sun any day now. This weather doesn't prevent me from planning easy, fast, yummy summer recipes. This is a must if you like Chipotle. I usually have a can of the little critters hanging around, but I ran out, so I had to go to my chipotle sauce. If you're using fresh or canned chipotles, be careful. They are dang hot!!!! So start with a small piece, shake the dressing, and then sample. Hate to ruin the delicious salad with too much heat. You can use any mayo, but my Fool Proof Mayo with a Zing is so delicious and easy. It really spices this baby up.
Smokey Chipotle Coleslaw
March 19, 2017
: 6
: 15 min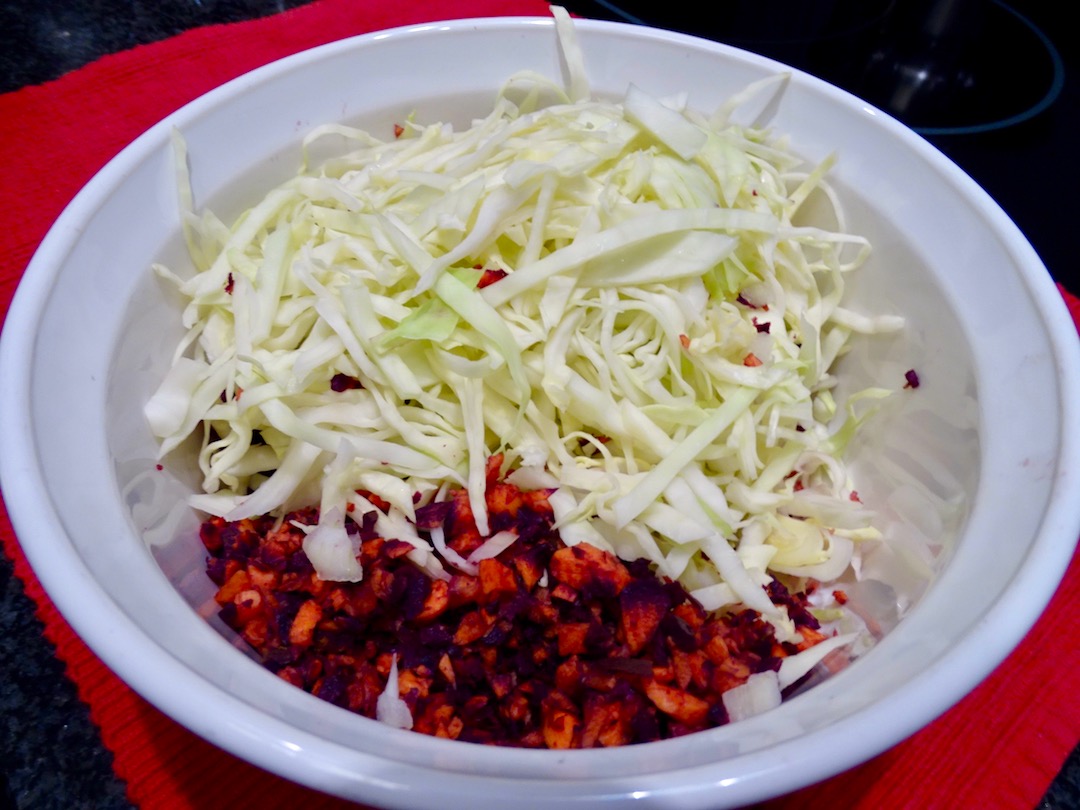 Ingredients
Salad
1 small cabbage or a combo of purple & white
1 purple/orange carrot these are so BEAUTIFUL
1/2 small red or white onion chopped
Dressing
1/2 cup Organic Mayo watch for soy...
1/4 cup white balsamic vinegar
1 garlic clove pressed
1/2 tsp spicy mustard
2 Tbsp chipotle sauce Or canned or fresh 1 tsp chopped fine
Salt & Pepper to taste
Directions
Step 1

Salad

Step 2

By hand or with a food processor grate the carrot and the cabbage. Place in a serving bowl.

Step 3

Dice the onion and add to the bowl. Give it a toss.

Step 4

Dressing

Step 5

If you're not going to be eating this right away, make the dressing and leave it in the fridge until the last minute. That's what makes this so easy. It can all be prepped beforehand.

Step 6

To make the dressing, place all the ingredients in a small jar and shake. Remember to taste it first…add more chipotle if you like it hot!!!