I laughed to myself when I decide to post this recipe. As a retired teacher this was one of the funnest class cooking activities we used to do in the fall. Actually I don't know one early childhood teacher who hasn't tried this once in their career. But for those who have never tried making their own applesauce, it's easy and so delicious. Plus you can make a ton of it and freeze it in individual 1-cup containers and use for millions of other recipes as a natural sweetener. When your done making this simple recipe, try my Sticky Apple Cake or my Fresh Apple Bread. Both recipes use this Fresh Applesauce recipe as an ingredient.
FRESH APPLESAUCE
November 2, 2016
: 4 cups
: 15 min
: 35 min
: 50 min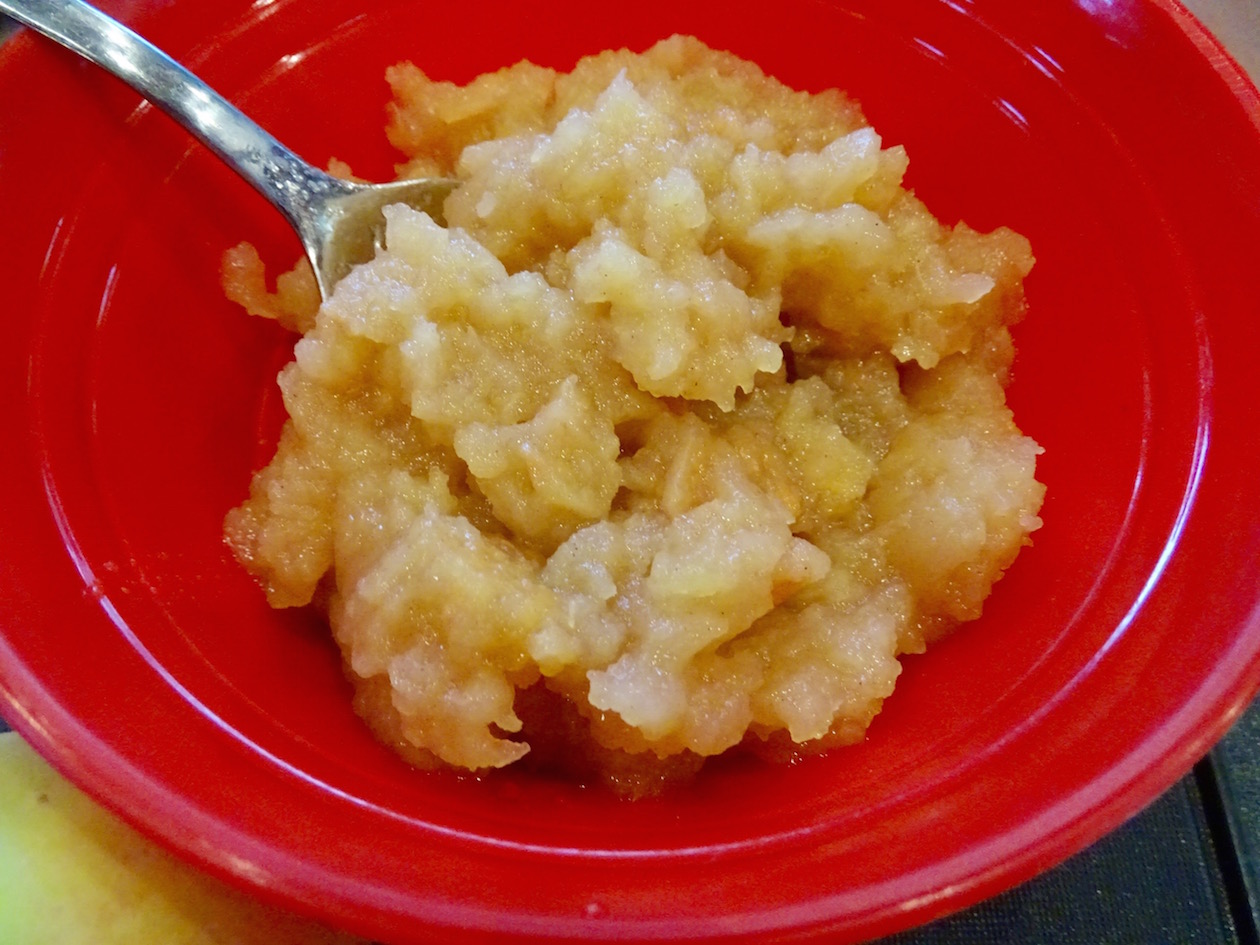 Ingredients
18-20 red/green apples peeled, cored & diced
1/2 lemon juiced
1 pinch of Himalayan salt
1 Tbsp coconut sugar or honey optional
1/4 tsp ground cinnamon optional
1/4 tsp cardomom optional
Directions
Step 1

Place all the ingredients in a large sauce pan. Cover and cook on low for 30-40 minutes.

Step 2

When all the apples are tender and falling apart remove the pan from the heat.

Step 3

Use a potato masher or your hand mixer to puree the apples into the consistency you want. I like to use the potato masher and leave in apple chunks!

Step 4

Cool and divide into individual sealed containers. It will keep in the fridge for up to a week. Freeze what you won't use right away for future recipes or to place in lunches! It will act as an ice pack and keep your child's lunch cold as it thaws.