This cookie will keep you coming back for more. They literally melt in your mouth! Remember the burst of coconut and dark chocolate you get when you bite into a Mounds Almond Bar? And then that snap of the almond? I FOUND IT! And best of all, it's gluten free! If you prefer not to use eggs, you can use an egg substitute. The egg gives it a little more bounce though! You can use agar or phylum to give it the bounce as well.
COCONUT MOUNDS COOKIES
October 6, 2016
: 12 cookies
: 10 min
: 12 min
: 22 min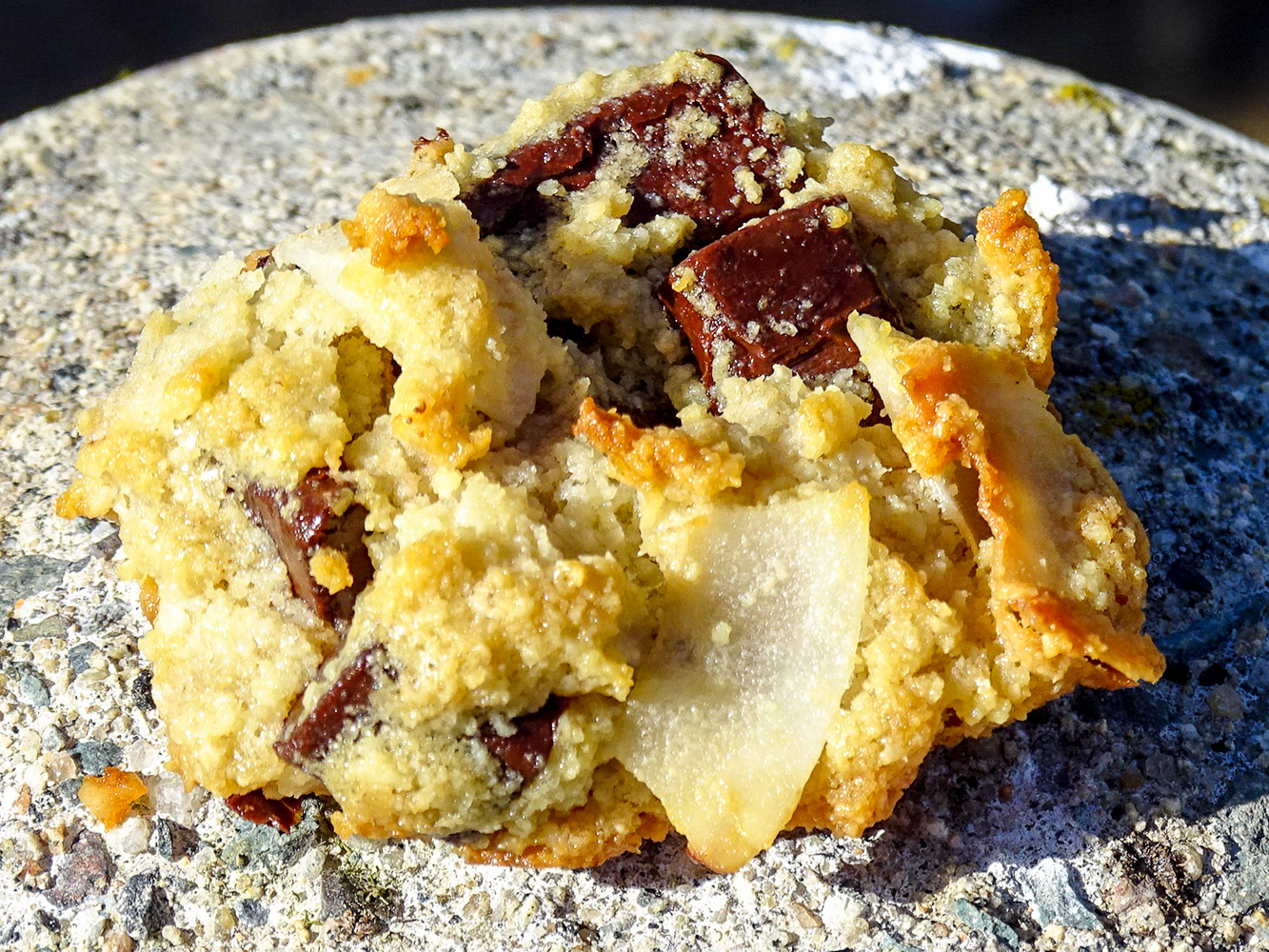 Ingredients
Dry Ingredients
1 cup almond flour
1/4 tsp baking soda
1/8 tsp himalayan salt
Wet Ingredients
1 tbsp organic honey or pure maple syrup
1 tsp pure vanilla or 1/2 tsp vanilla bean seeds
1 tbsp coconut or almond milk
1/4 cups coconut oil or ghee
1 egg or 1 tsp agar agar or phylum
Goodies
1/2 cups dark chocolate chips gluten, dairy soy free or 85% cocoa bar in pieces
1/2 cup chopped almonds roughly chopped
1/2 cup flaked unsweetened coconut
Directions
Step 1

Turn oven to 350 degrees.

Step 2

Mix the dry ingredients with a fork in a medium bowl.

Step 3

Whisk together the wet ingredients in a small bowl.

Step 4

Slowly add the wet to the dry ingredients until well blended.

Step 5

Add all the Goodies and give it a good toss.

Step 6

Scoop small mounds on to a paper lined cookie sheet.

Step 7

Bake in your preheated oven for 10 to 12 minutes. The coconut flakes will a bit brown on the tips. They may look raw but set them on the counter for 5 minutes to cool before sampling!

Step 8

These are the best and only make 12 cookies so if there are any left, you can store them on the counter wrapped in the baking paper you used to line the cookie sheet. They do better left out of the fridge and not in sealed tupperware.

Step 9

If you want to make them in advance, make the batter and place it in a container in the fridge. When you need them just scoop and bake. You can also bake them and store the cookies in your freezer. If you take this plan, you'll want to set them in your toaster oven or oven for a few minutes to revive that delicious chewy moist taste of a Mounds!