I am in love with this creamy spinach curry infused dish! It is so simple and delicious. I usually double the gravy and freeze it so I have it on hand when the urge hits me. The recipe itself is quite simple, but I like to create my own yogurt from coconut cream, which takes a day. And marinating the chicken takes a day, as well. So, if you are avoiding dairy, you should prepare in advance. Otherwise, use your favorite plain yogurt to make the marinade for the chicken. If you are in a hurry and do not have a day to marinate the meat, just leave it in the fridge in the morning and use that evening. The longer you marinate the chicken, the more tender it gets.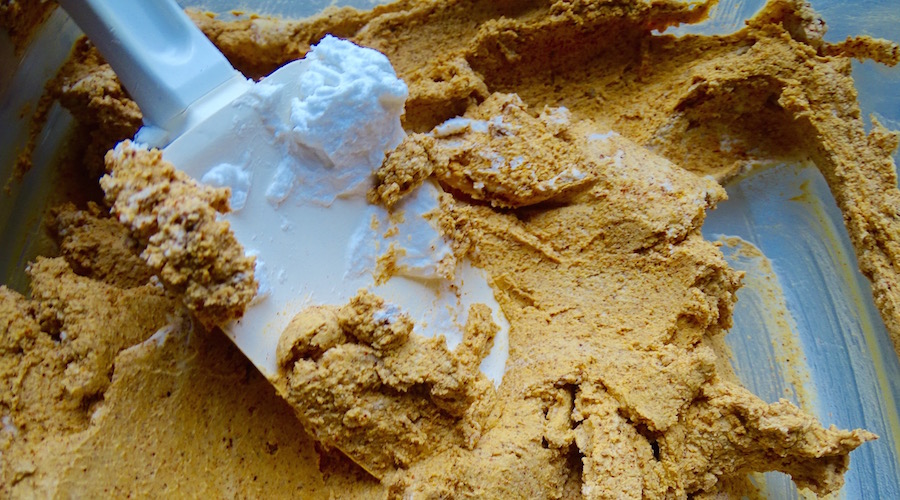 6

large

Chicken Breast

1/2

cup

plain yogurt

2

tsp

chili powder

1/2

tsp

turmeric powder

1

tsp

coriander powder

1

tsp

cumin
1

lbs

fresh spinach

6

medium

chopped tomatoes

2

large

onions

1 chopped. The other reserve for later

2

tsp

himalayan salt

6

cloves

garlic

1

tsp

fresh grated ginger

2

tsp

curry powder

check out my homemade recipe

3-4

tbsp

ghee

or coconut oil

1/4

cup

yogurt

for garnish
Cut the chicken into bite size pieces. Mix with yogurt and spices. Refrigerate for 4 - 12 hours, or more. I have actually left it in the fridge for 3 days and it was yummy!

Cook until the spinach shrinks and the tomatoes are tender. About 30 minutes.

Use an immersion blender and zip the spinach and tomato mixture roughly. I like to leave a bit of the spinach and tomatoes in little chunks. Let cook with the lid off so the mixture thickens. I have left mine cooking for as long as 4 hours!

Place ghee in a large frying pan over medium high heat. Add marinated chicken once it is hot. You might have to do this in batches. The yogurt will remain on the chicken and separate a bit, but don't worry. All is good.

Cook the chicken just to seal it. About 5-7 minutes. As the pieces finish cooking, place them in the gravy mixture and simmer on the back burner.

Throw away remaining marinade!

After all the chicken has been fried and placed in the gravy, cut the remaining onion into quarters and place in the pot. Cook for 30-40 minutes with the lid off.