I searched the net for curry powders and there were as many curries as there are languages in India! It is amazing, and they all have their unique twists––so I decided I could do the same thing. Here you go! This is my version of a good homemade curry powder. I love the recipe gadget on this site. It allows you to double, triple or whatever to suit your needs! I am giving you the ingredients for about 4 tablespoons. I usually quadruple this, since I use it a lot. It stores nicely in an air tight jar for months. Enjoy!
CRAZY CURRY
May 15, 2016
: 4 tbsp
: 15 min
: 5 min
: 20 min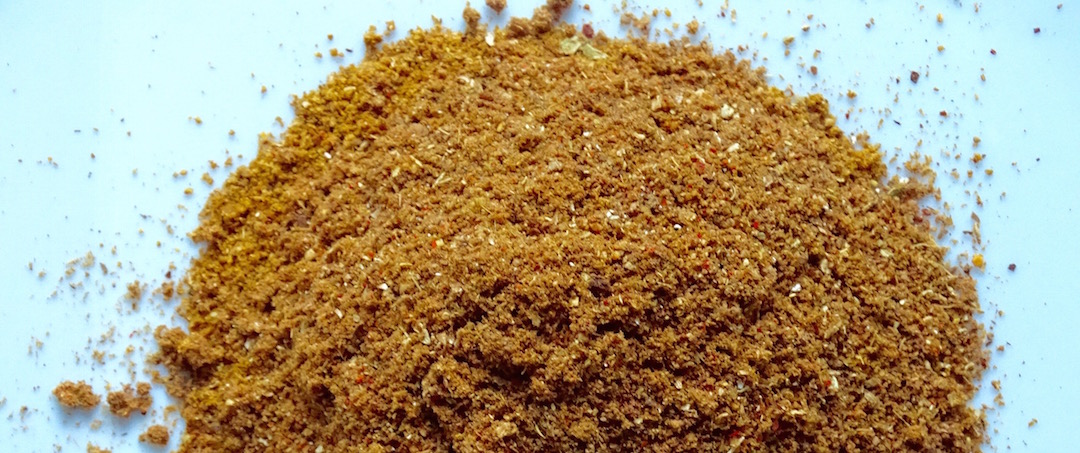 Ingredients
1 tsp coriander seeds
3 cloves
1 stick cinnamon broke in half
1 tsp cumin seeds
2-3 large cardomom seeds
1 tsp red pepper flakes
2 tsp dhania-jeera or 1/2 tsp cumin & 1/2 tsp coriander
Directions
Step 1

Place all the seeds, broken cinnamon stick and cloves on a cookie sheet or a toaster oven pan. You can even do this in a cast iron skillet on the stove as well.

Step 2

Toast in toaster oven or standard oven until light brown. You will hear the seeds crack and the smell is amazing.

Step 3

Cool for 15 to 20 minutes.

Step 4

Once cooled place in a coffee grinder and along with the pepper flakes and 2 tsp dhania-jeera or the 1 tsp of coriander powder and 1tsp of cumin powder.

Step 5

Blend until a fine powder. Store in a air tight jar for up to 2 months. You can use up to 6 months but the aroma lessens.