With Easter on its way, hard-boiled eggs are numerous and everywhere. In Germany and Europe in general, it's so cool to see the various Meat Markets carrying decorated hard-boiled eggs ready to eat! Of course, I bought a few knowing they were the best protein snack and there is no prep! But as usual, I could not leave well enough alone and made them the Ultimate Deviled Eggs! If the eggs are pre-boiled it should only take you 15 minutes. If not add an additional 15 minutes.
I used my Fool Proof Mayo with a Zing and added some off-the-wall spices and veggies. The mix evolved into deviled eggs with the ULTIMATE bite! Check it out and see what you think.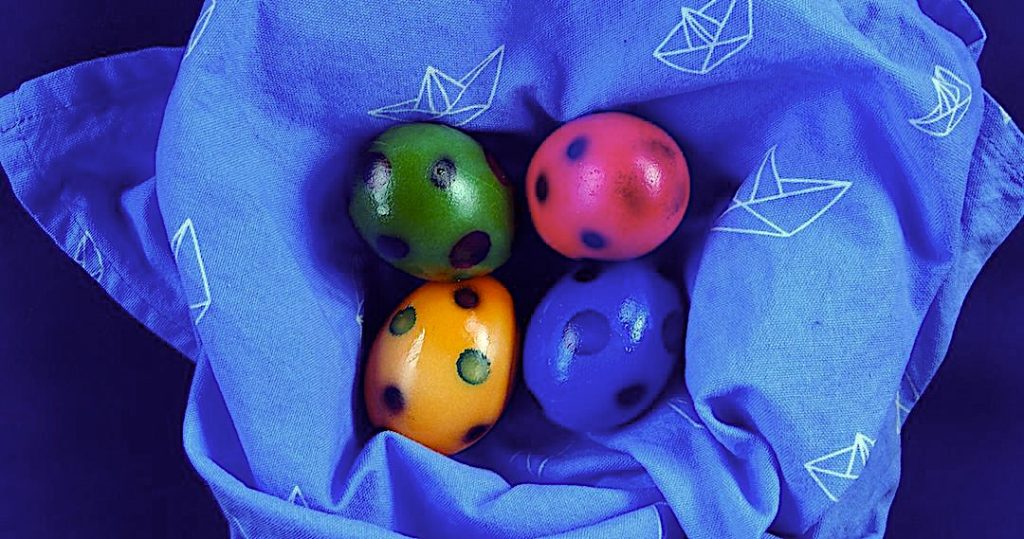 Ultimate Deviled Eggs
Ingredients
4 hardboiled eggs separate yoke & whites
2 Tbsp Fool Proof Mayo if store-bought, add 1 tsp horseradish
2 Tbsp coconut amino soy
1/2 tsp spicy mustard
2 Tbsp olive oil
1 tbsp smokey paprika
1/4 tsp Old Bay Seasoning optional but worth it!
1/2 tsp Himalayan salt
ground pepper to taste
lemon zest about 1/4 tsp
Added Crunch
1 Tbsp chopped red bell peppers or a combo of red, green, and orange
A diced jalapeno
1 tsp finely chopped red onion or white or scallions
Directions
Step 1

Hard boil your eggs or do as I did, by them already boiled. cut in 1/2 and scrape out the yellow yolk. Place the yokes in a mixing bowl and set aside the whites aside.

Step 2

Add all the ingredients for the Main Filling to the yokes and mash with a fork until smooth. If you're doing a double batch or more, put the ingredients in your food processor or blender.

Step 3

Stir in the Added Crunch, diced bell peppers, and onions, and stuff the whites of the eggs. Sprinkle a little bit of Smokey Paprika on top and enjoy!