Yes, that's the name because when you taste my Rub-a-dub-dub on your Belgium Ribs in a Tub. you'll NEVER cook ribs any other way again…I promise. I find it so strange that all over Belgium and Netherlands, in every pub, there are RIBS and Belgium Fries right up there with appetizers or as a full course meal! Yes, they pride themselves on this tasty treat, and believe me they are good but for me…they have a BQ sauce on them and I know it is filled with sugar. This rub is so simple and made with my natural smokey rub and a bit of coconut sugar.
Try it on pork chops or chicken on the grill. Be creative and do your thing! I suggest doubling this amazing rub. I know you will find a multitude of ways to brighten up your meals with a dash here and there.
RUB-A-DUB-DUB
June 17, 2018
: 0.5 cups
: 10 min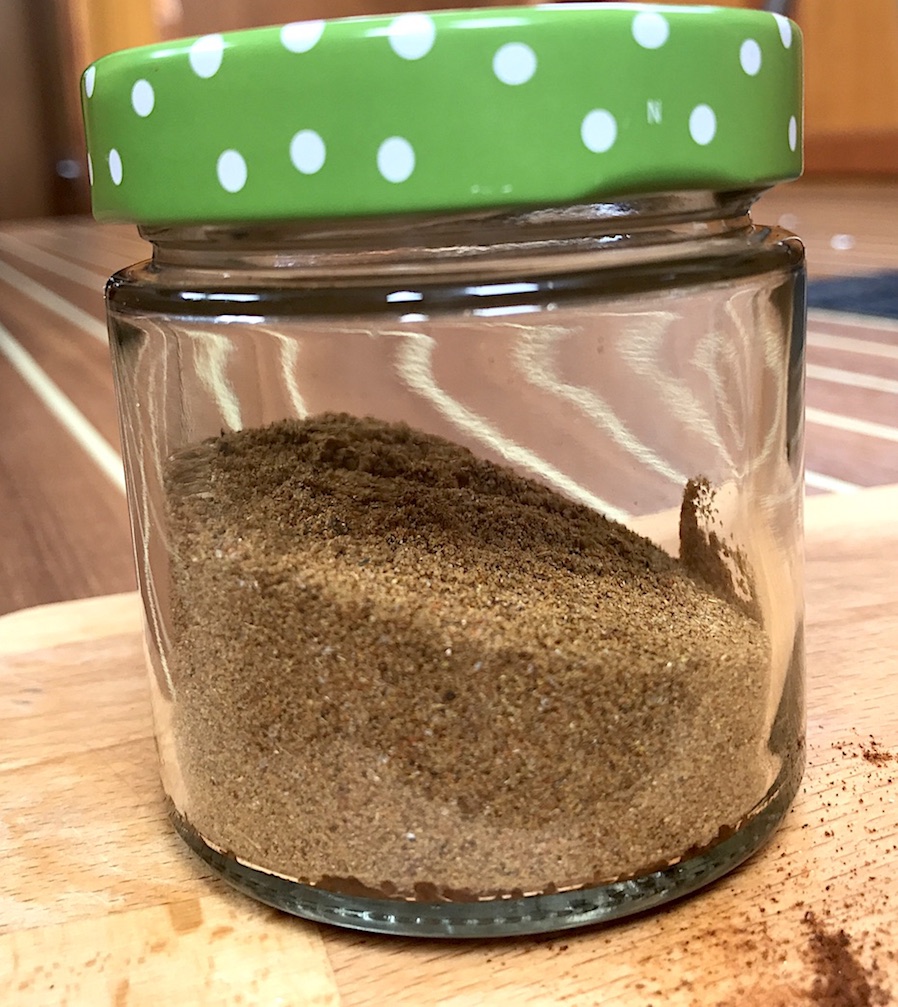 Ingredients
3 Tbsp coconut sugar
3 Tbsp smokey paprika
2 Tbsp garlic powder
1 tsp onion powder
3 tsp ground cumin
3 tsp ground pepper used a combo-red, white and black
2 tsp Himalayan salt
2 tsp hot chili powder or regular
1 tsp ground turmeric
Directions
Step 1

Place all the ingredients in a small jar.

Step 2

Look how lovely the spices layer!

Step 3

Shake them to death!