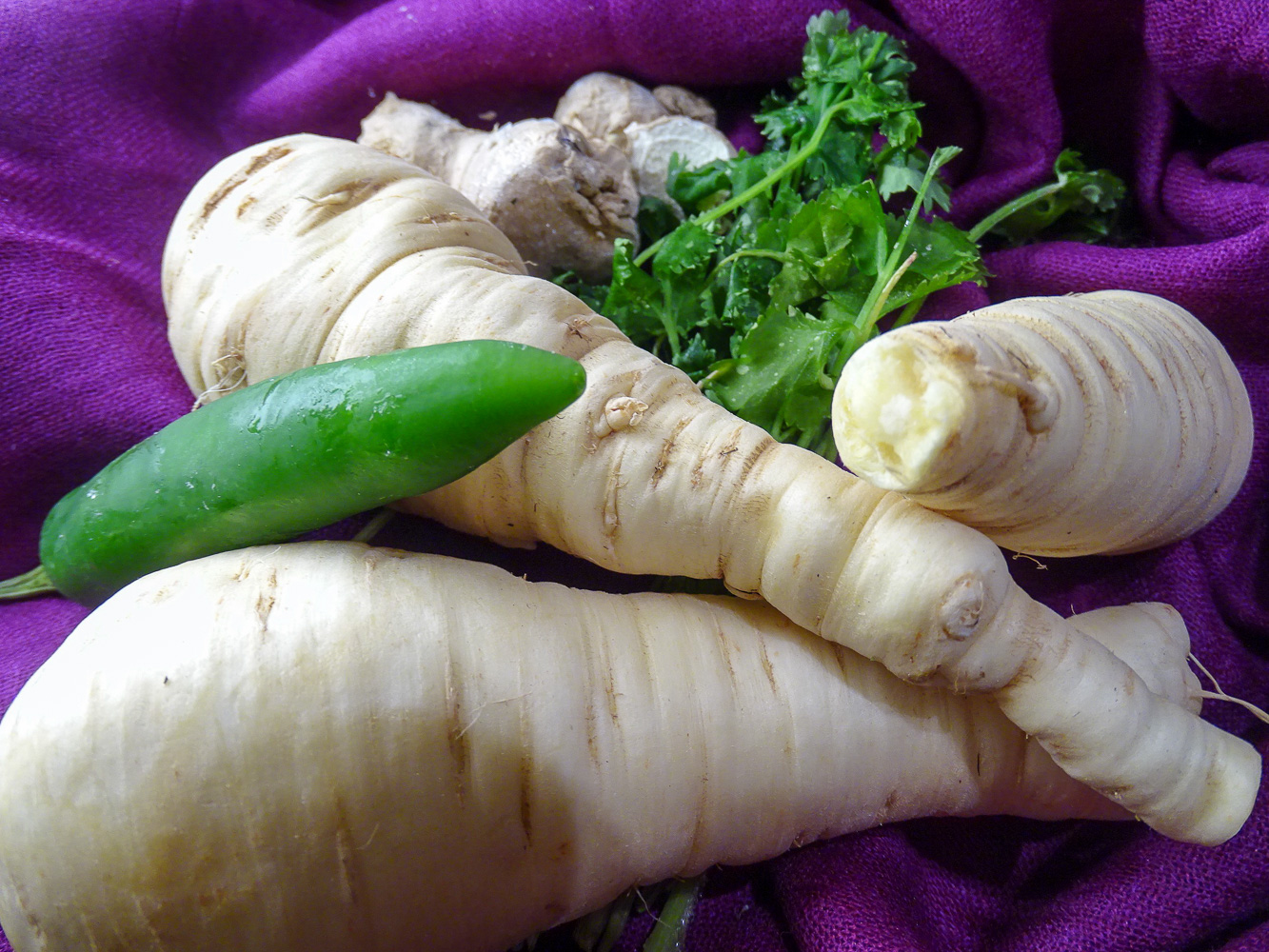 This recipe is dedicated to my sister Melissa. Every year my husband and I travel to my home town near San Diego. The area is known for surfing, meditation, and good food. Although I lived in Del Mar, my stomping grounds stretched all the way north to Leucadia. When our family moved there, the only thing you could see along the clear pristine shores were dunes. Cardiff by The Sea was one of those small towns you'd pass through on your way north. It was also home to VG Donut Shop, our local hangout and second home. Today it is about the only grassroots business in the area, still owned and operated by the Matee family (it's where I worked my way not only through high school but several pairs of pant sizes). The local drug store in Cardiff is now called Seaside Market and has the best homemade foods around. One of the savory dishes my sister brings to our family food-a-thons is the ginger marinated carrots from Seaside Market. They are the center of attraction and always gone before the meal. Now, here in Germany, we don't have a Seaside Market. Still, we get delivery of our bio veggies and meats each week, and, as I said in a previous blog post, it is great living here and having bio readily available––but I'm not sure what some of the produce I receive is called in English, let alone German. So when my bio groceries were delivered this week, I was so excited to see a boatload of "white carrots." I thought, "Heck, they look like white carrots, crunch like carrots, and taste like carrots, so why not?" And I set about experimenting. Here's what I did:
Washed and sliced the "white carrots" at an angle.
Placed olive oil, a handful of cilantro, grated ginger, chopped jalapeño, and a BIG clove of garlic in a jar and shook it up.
Then added the sliced "white carrots" to the mixture.
I was so proud of myself. When my husband came home, I took them out and told him what I made: Pickled "White Carrots." He looked at me like I had lost my mind. "Minnie, those aren't white carrots, they're Pastinaken!" Okay, so I made pickled parsnips. But dang, they were good! So Melissa, next summer, I will make marinated Pastinaken for the family food-a-thon. Until then, I love you and miss our time together and the laughter it is filled with.