This was so simple and was done using an immersion blender and a toaster oven! I've found a million ways to use my Cassava Butter Cookies or my Nut'n Butter Than Almond Cookies. Besides being the tastiest cookies around, they make the PERFECT crust for that delicious pie or for my Luscious Coconut Lemon Bars. I usually double the recipe (when on the boat or our RV I triple it) and freeze portions for when I am ready to create something ingenious! This is it. So tasty and with a drizzle of Coconut Whipped Cream it will remind you of sunny days and wispy clouds!
Luscious Coconut Lemon Bars
May 1, 2017
: 20 min
: 40 min
: 1 hr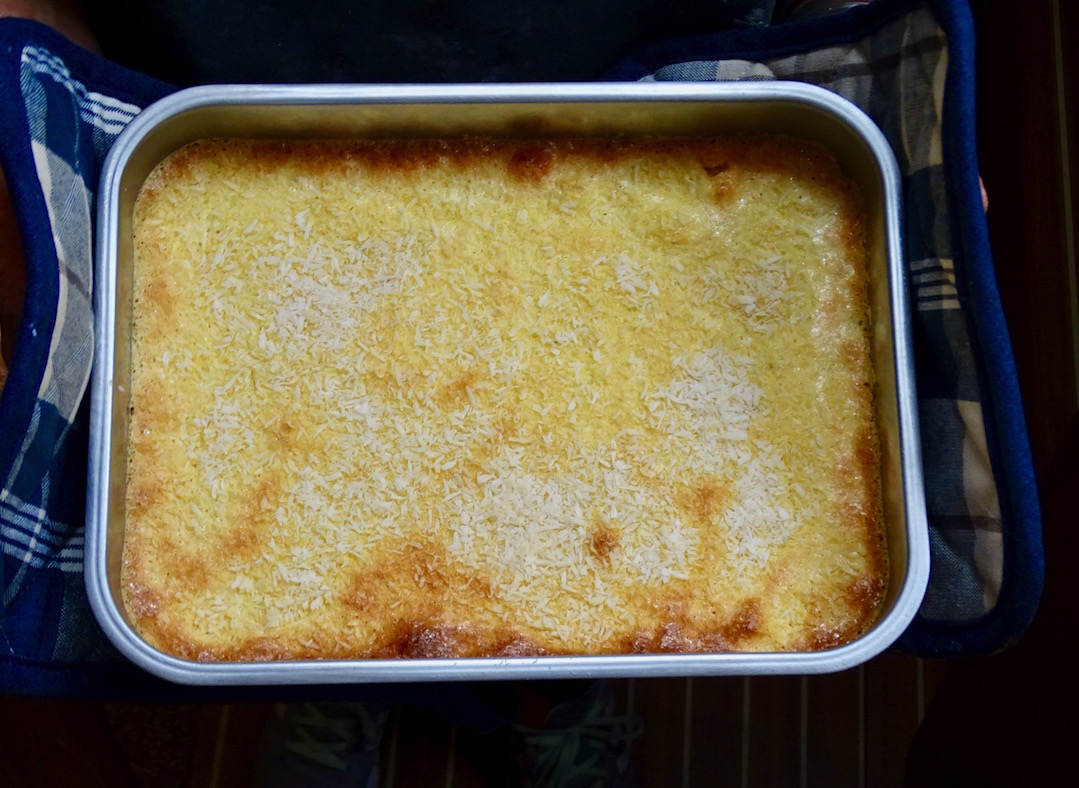 Ingredients
Crust
1 Butter Cookie Recipe or your own sugar cookie recipe
Lemon Filling
2 lemons juiced about 1/3 cup
2 tsp lemon zest use the juiced lemon rinds
1/2 tsp himalayan salt
1/4 cup gluten free flour I used cassava flour
1/3-3/4 cup organic honey 1/3 is tart!
1 Tbsp Land O'lake Great Lakes Gelatin or gelatin
2 organic eggs optional but worth it!
Topping
1/4 cup raw shredded coconut
Directions
Step 1

Crust

Step 2

Heat your oven or toaster over to 350 degrees or 150 C. Butter an 8X8 baking dish or pan of equal size. Press your Cassava Butter Cookie crust or your own crust into the pan. Bake for about 20 minutes. Check it often. When the top is golden brown it is done.

Step 3

Set aside to cool while you make the lemon filling.

Step 4

Lemon Filling

Step 5

I used an immersion blender but you can place all the ingredients into a blender or food processor. Blend all the lemon filling for about 2 minutes.

Step 6

Pour over cooled crust.

Step 7

Topping

Step 8

Sprinkle the top of the filling with the 1/4 cup of raw coconut.

Step 9

Cook in the preheated oven or toaster oven for 20 minutes or until the edges are golden.

Step 10

Let cool at room temperature then top with Coconut Whipped Cream and enjoy!