It's the season and I'm not wasting a bit of asparagus. These asparagus ends did not end up in my Creamy Asparagus Soup but right on the top of my poached eggs with my homemade Spicy Hollandaise Sauce and so easy. We kept the last two cooked asparagus, sliced them, and added them to the leftover hollandaise sauce. In the morning we heated the sauce and drizzled it over the top of our eggs. What a treat!
I love this little gizmo. It makes the best-pouched eggs. If your a pro with the boiling water procedure then have at it. You can even scramble the eggs and pour this delicious sauce right on top!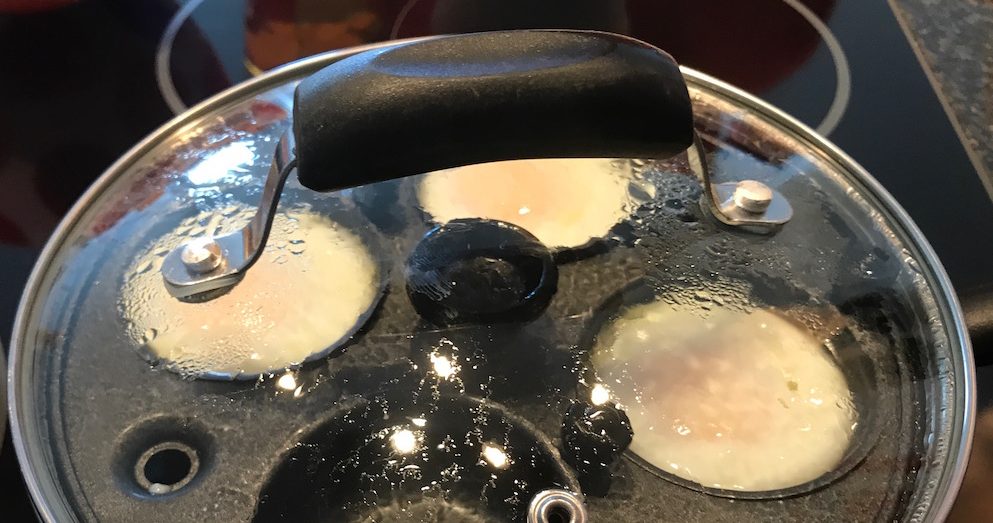 Asparagus Eggs Benedict
April 20, 2020
: 4
: Medium
Ingredients
Spicy Hollandaise Sauce
4 Eggs
2 stalks of white or green cooked and sliced asparagus
4 strips of cooked bacon crumbled (optional) or 1 teaspoon of ghee.
thinly sliced organic ham
2 handfuls of fresh spinach or kale (optional)
Seasoning of choice
Himalayan salt & freshly ground pepper
Gluten-free bread or fried potatoes for serving over (optional)
Directions
Step 1

Fry up your bacon. If it is organic add one teaspoon of ghee. You'll need the oil for sautéing your spinach or kale.

Step 2

Remove the bacon and sauté your kale or spinach in the remaining fat from the bacon.

Step 3

Add your favorite seasons plus salt and pepper.

Step 4

Begin cooking your eggs

Step 5

Make your hollandaise sauce and keep it in a nested bowl of hot water to stay warm.

Step 6

Add the sliced asparagus to the hollandaise sauce.

Step 7

Plate up! Place your potatoes or your gluten-free bread on the plate (if using).

Step 8

Add a slice of organic ham

Step 9

Add a generous spoon full of sautéed kale or spinach.

Step 10

Drizzle your hollandaise with asparagus over the top.

Step 11

Sprinkle with bacon crumbs and dig in!