I am always reading labels and mayo is one thing that is a sneaky thing on the grocery shelves…filled with no no things. But making it at home was scary and so I decided to give it a try. Thanks to The Healthy Foodie she gave the confidence to try. BUT as always I had to spice it up!
FOOLPROOF MAYO WITH A ZING!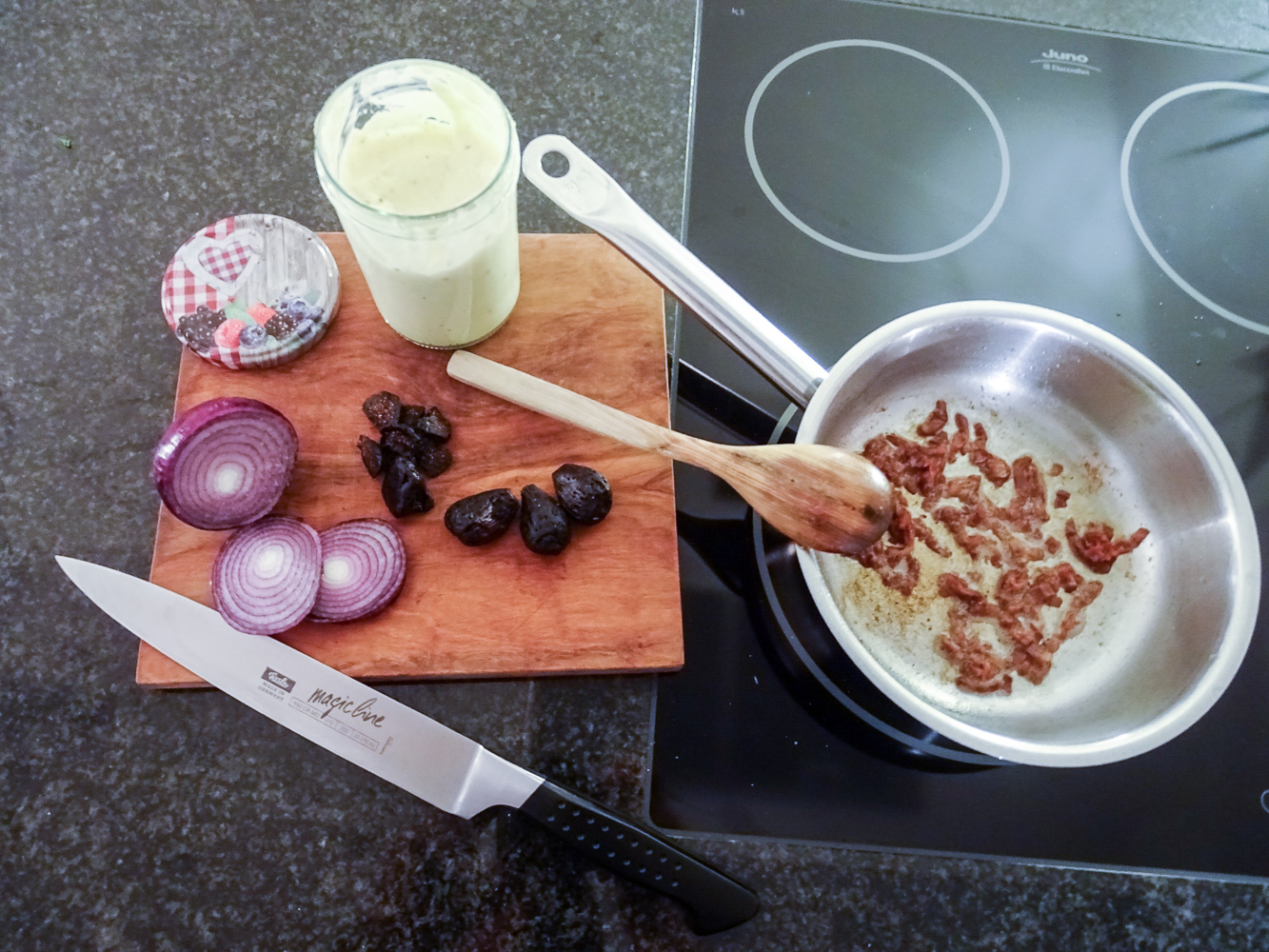 Ingredients
1 cup light olive oil
1/2 juiced fresh lemon
1 clove garlic pressed
1 tsp himalayan salt
1/2 tsp fresh ground pepper
1 fresh Bio large egg
1/2 tsp Dijon Mustard
Directions
Step 1

Before you begin, check the options at the bottom for spiking this baby up!

Step 2

In a narrow jar, place your oil, salt, pepper, lemon juice, mustard and egg.

Step 3

Let it sit for a minute while you get out your immersion blender.

Step 4

Place your immersion blender on the bottom of the jar. DO NOT TURN IT ON until it is resting on the bottom of the jar.

Step 5

Turn it on and keep the immersion blender sung on the bottom and count to 20 VERY slowly.

Step 6

After 20 seconds, slowly raise the immersion blender about 1 inch and down then raise it 2 inches and down and then 3 etc. slowly incorporate the oil on the top by lowering and raising the blender.

Step 7

Ta-da! Done…perfect for experimenting…check the tip section for some great ideas!