This is one of my annual event recipes. If you love hot, spicy, and salty––this is worth the wait…and I mean, wait! This takes about a month of patience, but it is so yummy and so tasty, especially on Carla's Gluten-Free Recipe Box Naan (Check out her site. It is loaded with super recipes).
You're going to feel so proud when the six months are over, and it makes a ton to share with friends. Pickled lime chutney is another one of those recipes, like curries, that differ from cook to cook and from location to location. I explored and combined several different strategies and combinations until I got the flavor and the heat I like. I hope you enjoy it, too!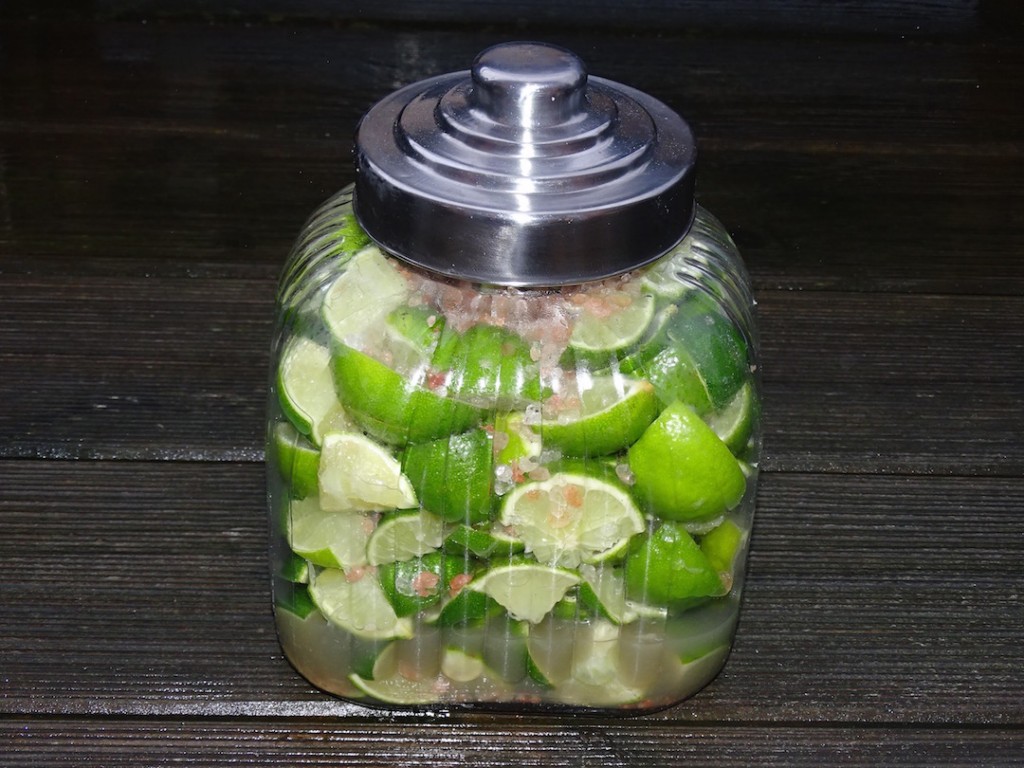 SPICY PICKLED LIME CHUTNEY
March 13, 2016
: 1 gallon
: 30 min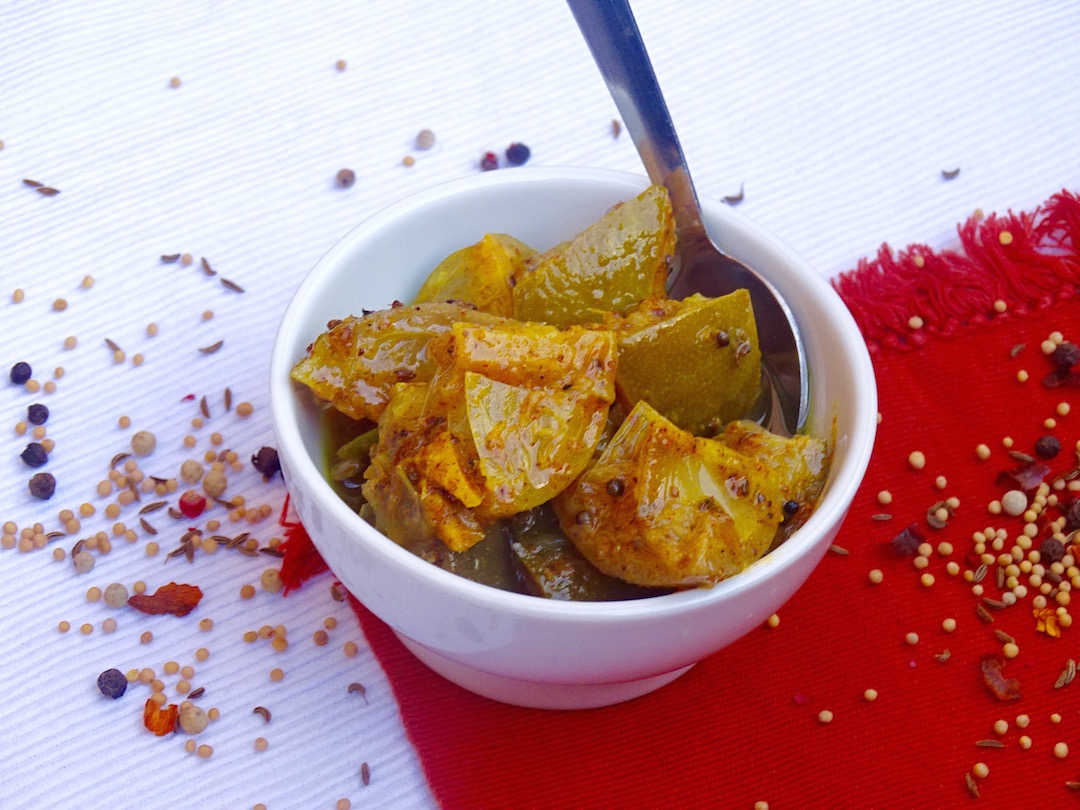 Ingredients
2 dozen limes
3-4 green chilies seeded & sliced
3/4 cup Himalayan salt
1/4 cup black salt
8 tsp anise seeds roasted & ground
8 tsp fennel seeds roasted & ground
4 tsp fenugreek roasted & ground
8 tsp mustard seeds roasted & ground
8 tsp chili powder
3 tsp turmeric powder
2 cups mustard oil
2 tsp mustard seeds
1 tsp asafetida
Directions
Step 1

Sterilize and dry a glass pickle jar or jar equal in size.

Step 2

Cut the limes into 1/2 inch pieces. Place the sliced chilies and limes into the jar, cover with the white and black salts and mix well. The black salt STINKS so bad it is hard to think it will yield such a tasty treat.

Step 3

Cover the jar tightly and place it in the sun for 2 weeks (This is the part where you must have patience!).

Step 4

Be sure to shake the jar or turn daily. The limes turn a pale brown color during this time.

Step 5

After 2 weeks, roast the anise, fennel, and fenugreek seeds and let cool. Then grind in a coffee grinder or blender.

Step 6

Then add to this roasted ground mixture the mustard powder, chili powder, and turmeric powder. Mix this well, so all the spices are blended. I like to use a fork and toss it around.

Step 7

YES, now you can open the jar of limes. Pour the mixed spices over the limes and mix well.

Step 8

In a pan, heat the mustard oil to smoking point. Have a lid nearby for the next step. Add the mustard seeds. They will splutter, cover oil quickly with the lid.

Step 9

When the seeds stop popping, add the asafoetida, and immediately remove from the burner. It will make a loud sizzling sound. Stand back! Let cool for 5 minutes. Pour this hot oil mixture over the limes and mix everything well.

Step 10

Allow the chutney to 'rest' for at least 2 weeks in the sun/window before eating it. Once the jar is opened, you'll need to keep it in the refrigerator. It will keep for 6 to 8 months.