I'm pretty sure I got this idea from my trips to Spain. Regardless of where the inspiration came from, it's very delicious and easy to prepare. These little gems are so tasty smothered with my Cilantro Chimichurri sauce. Check it out on my site!
RAINBOW ROCK SALT POTATOES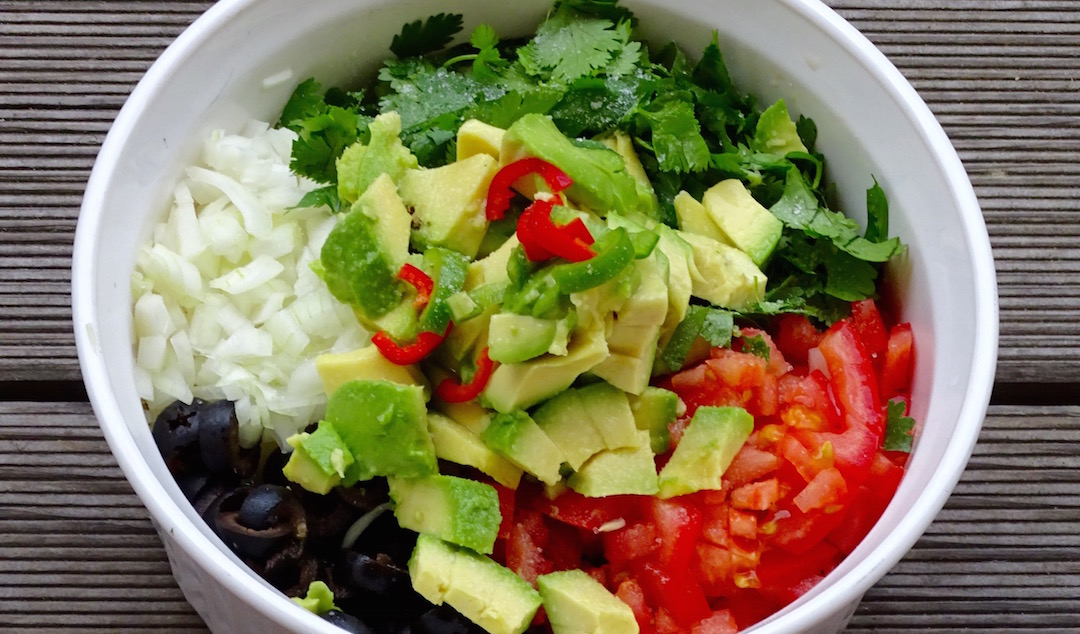 Ingredients
6 small red potatoes
6 small purple potatoes
6 small white potatoes
1 medium sweet potato optional
2 Tbsp Himalayan salt rock salt not fine grind
1/4 cup olive oil
1 Tbsp fresh chives chopped
fresh ground pepper
Directions
Step 1

Turn on oven to 400 degrees. Line a baking sheet with paper.

Step 2

Make sure the potatoes are of equal size. If the red and purple are bigger than the little white potatoes cut them to match the size of your smallest potatoes. This way the cooking time is equal for all of the potatoes. Do this with the sweet potato as well if you are using one.

Step 3

Place all the ingredients in a bowl and mix the potatoes so they are all coated.

Step 4

Spread the oiled potatoes on the lined baking sheet so they are not touching. I make sure the rock salt is firmly pressed on each one.

Step 5

Bake for 6-8 minutes then turn them over with a spatula. Turn them and bake for another 6-8 minutes.

Step 6

Turn the broiler on and grill for 2-3 minutes flip them and watch they don't burn but the skin is crisp.

Step 7

Serve with my Cilantro Chimichurri!