I am in my element. We are home in Wolfach for the holidays this year and missing my children and grandchildren in the USA, but we are excited about all the guests arriving in December. My dear friend Marilou and her daughter will be visiting, plus Lutz's sister Doris and her husband, Dieter. In addition, Lutz's sons Philipp and Dominic will be arriving on separate weekends. Philipp's wonderful wife Anne and their two young boys, Frederic and Alexander, will also be here. I'm starting my menu early and wanted to share some quick, easy, make-ahead meals with you. I want to spend most of my time enjoying family, not in the kitchen!

Appetizers 
These can all be made in advance and warmed up in the oven the day you need them. There is nothing like a warm appetizer around the fire!
Sausage and Spinach Empanadas – I discovered a recipe on Yummly.com for the crust since I had exhausted my repertoire and filled the trash can with unworthy experiments! Sometimes you can find supporting recipes online that make all the difference and save some time 🙂 But the filling is all mine, and, of course, it is spicy and hot!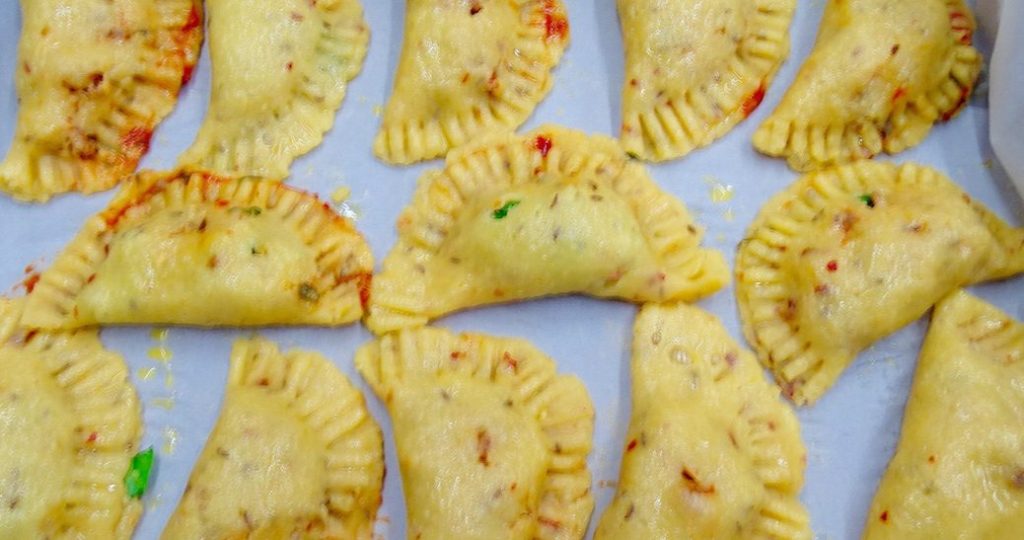 Bacon-wrapped Asparagus with Fig and Mustard Sauce– I use green asparagus in this recipe for several reasons. One is color…green asparagus wrapped in seasoned bacon with a warm ribbon crust is more appealing to the eye.
–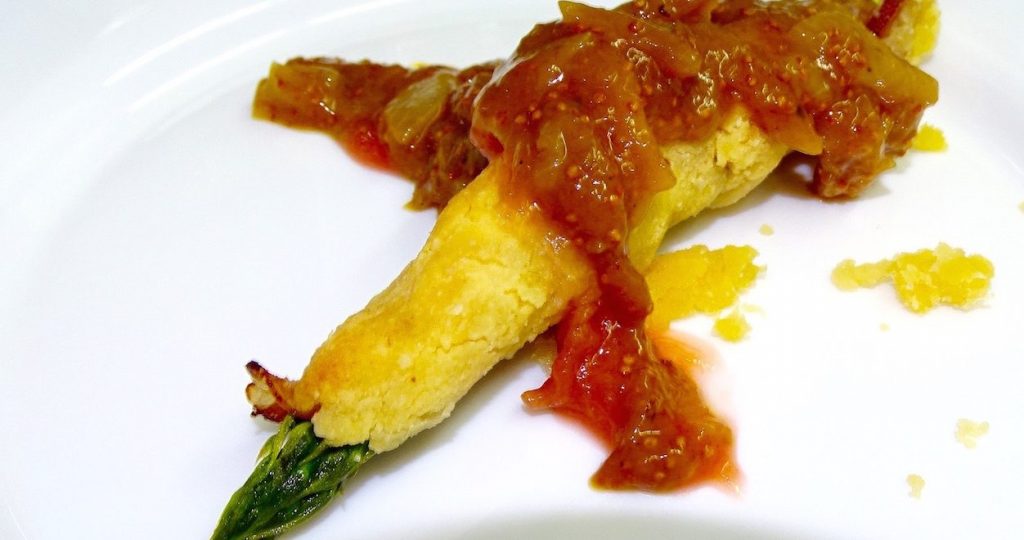 Spinach and Artichoke Dip– I will try this one for sure. I found it on one of my favorite sites, Downshiftology.com. This lady has it all together! So many outstanding recipes, and all look delicious. This is dairy-free! But I'm going to slide in my goat cheese instead of the cashew cream. Check it out.
Main Dishes
I will shake it up with some of my favorite main course meals this year. They are great when made beforehand to soak in all the flavors and make awesome leftovers for lunch the next day.
Birria– is one of my all-time favorites! You can make this a week in advance and freeze it. Take it out of the freezer the morning you plan to serve this and heat it in the oven or stovetop. Traditionally it is served with the delicious broth in a small bowl, and the meat is served in corn tortillas smothered in cabbage, guacamole, jalapenos, and creamy white sauce. Then dip the wrapped meat tortilla into the small bowl of broth before you take a huge bit! I've made it as a soup with all the fixing over the soup and tortillas on the side. Use a large soup spoon, so you don't miss a drip.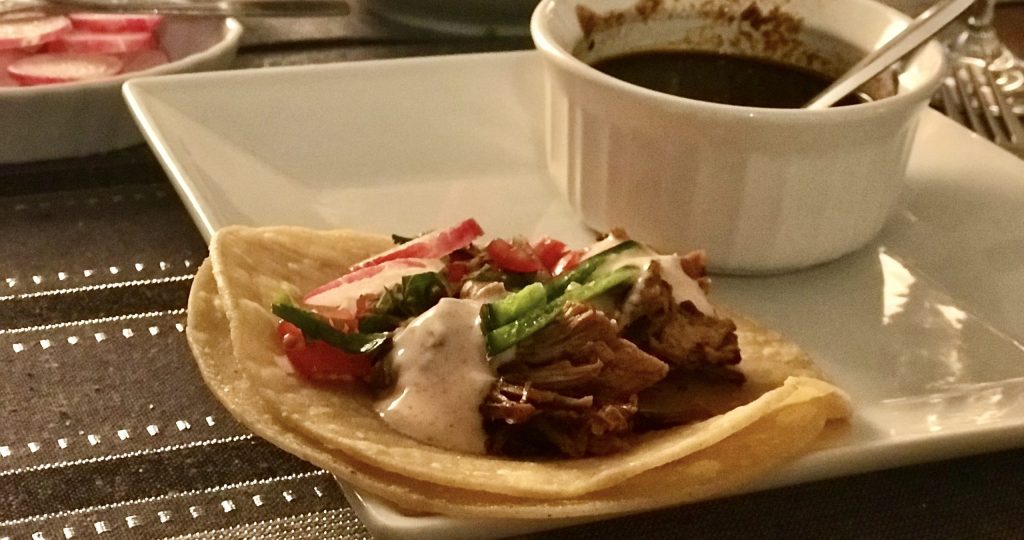 German Rouladen– What is a holiday in Germany without German Rouladen? These are easy and fun to make with the kids. Once again, prep them the day before and cook them the day you want to serve them. Alternatively, cook them a few days in advance and heat them in the oven! For the mashed potatoes, add my secret ingredient. Instead of using milk to whip the potatoes, add a bit of hollandaise sauce and a nice heap of butter; you'll thank me later! So tasty, and the sauce is amazing. Don't forget the delicious German Rotkohl. It's the bomb!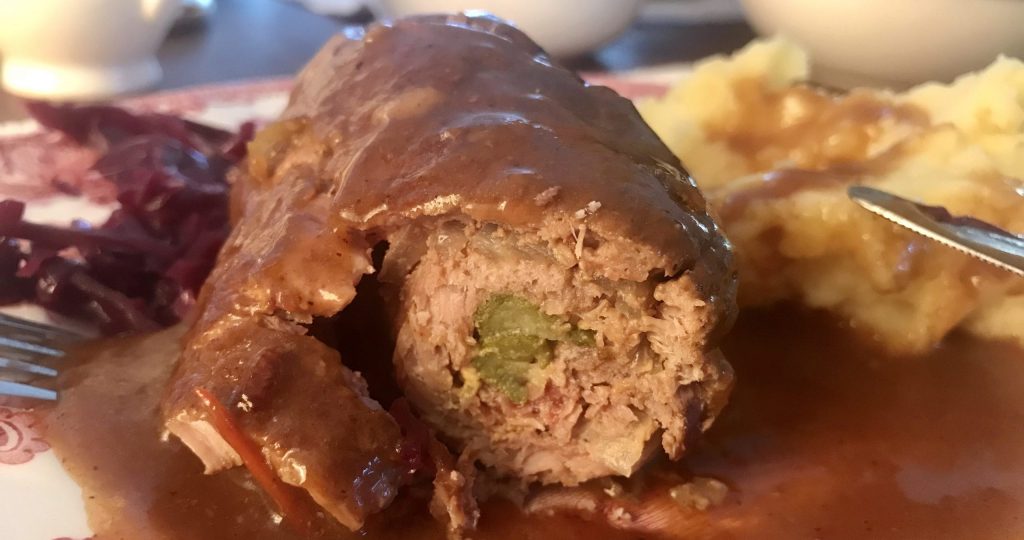 Authentic German Venison Stew– This recipe is delicious and can be made in the crockpot, Instant Pot, oven, or on top of the stove if your oven is full. I love making this a few days before. The flavor seems to get more robust and luscious overnight. I often exchange venison for wild boar meat and get the same delicious results. This dish warms the soul and makes you feel like celebrating.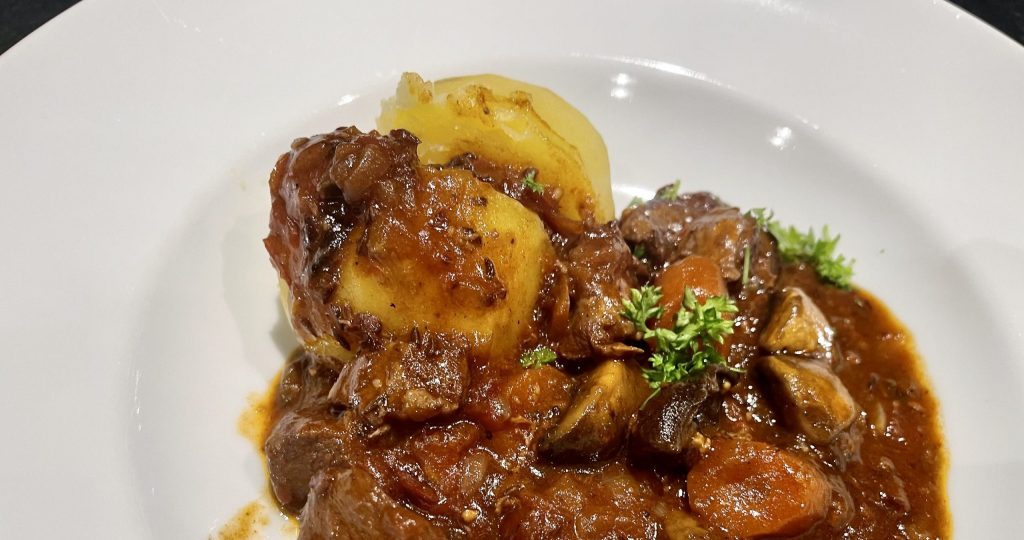 Sides
These side dishes will accompany any main course, and if you're with the traditional turkey will add flare and flavor to the festivities. Once again, whip them up the day before and heat them before serving.
Best Field Salad with Bacon Dressing – It is the season for field salad here in Germany, and this delicious tangy salad dressing will not disappoint. Add a bit of Roquefort cheese, sliced pears, and homemade gluten-free croutons. It's warm or not, but it is a must.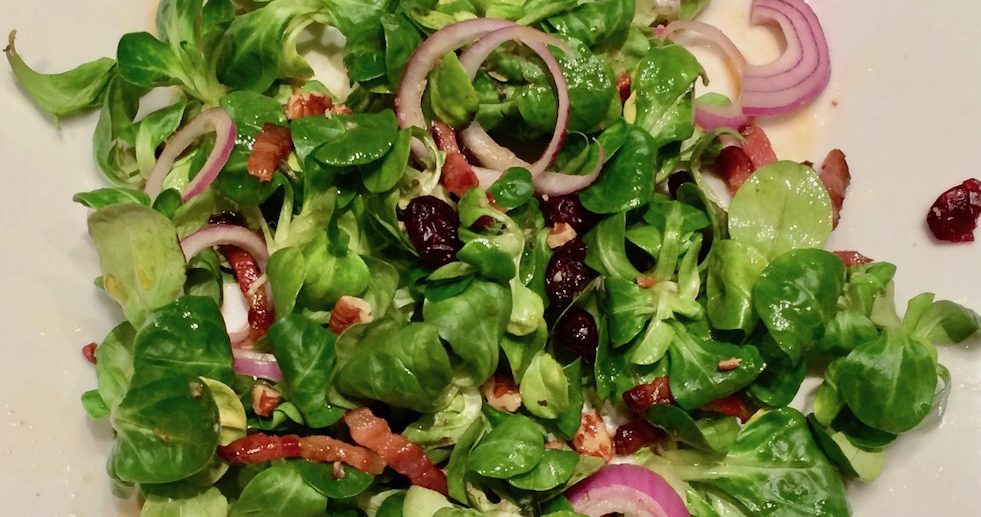 Potato Leek Pie– This recipe is the perfect holiday meal or side dish, and leftovers make a great breakfast treat with a fried egg on top.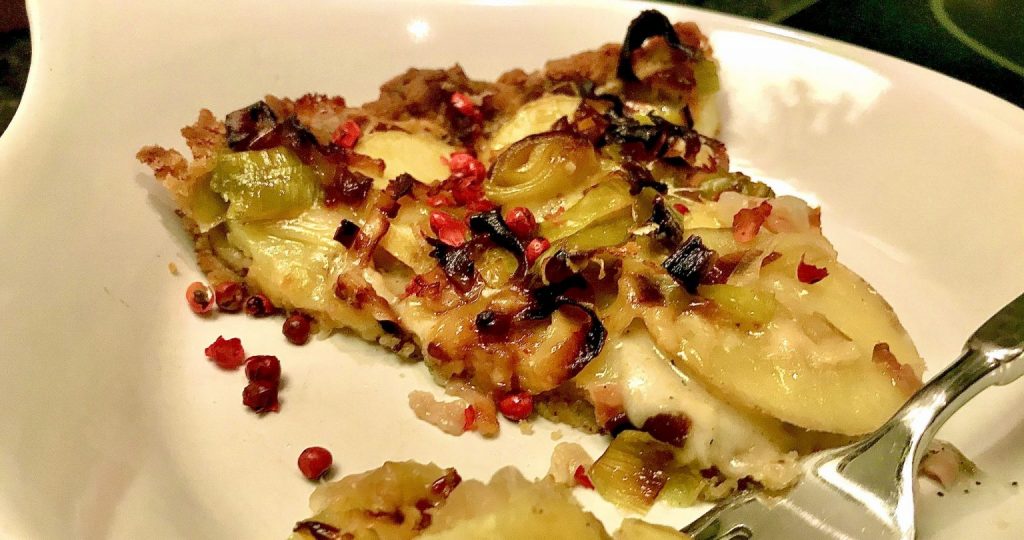 Mustard Pumpkin Seed Brussel Sprouts – These are the best in the world. Ok, well, maybe my world, but they pop and add charisma to your meal. Bring them on, and be sure to make a large batch. They will be gone before you know it.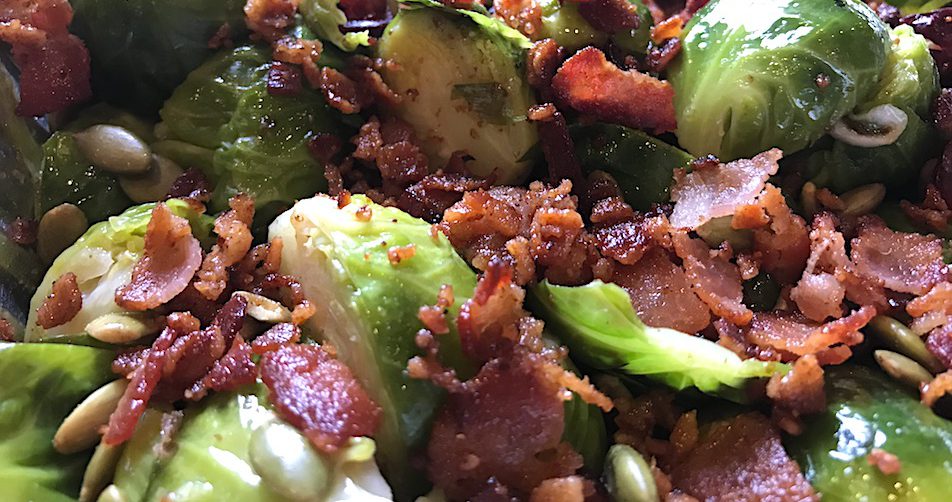 Dessert
I love baking and will do some cookie-making with the kids this season, but these desserts are noteworthy and will woo your guest, and hopefully, the kids will enjoy them as much as cookies!
Caramel Apple Gingerbread Cake – My sister and I had just picked a batch of wild apples, and I decided to adapt an online recipe for a gluten-free caramel apple cake and simplify it, plus put some pizzazz in it. This is a keeper!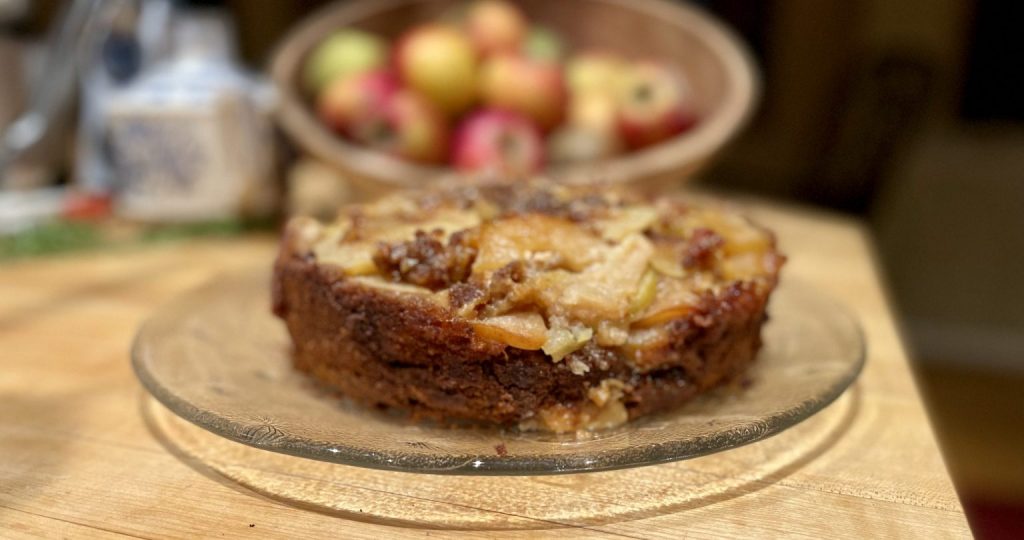 German Lebkuchen – Many of the German recipes I've poI've are traditional for this time of the year. Soft, moist, and gluten-free! They represent treasured moments in Lutz's Lutz'sood, carried out throughout his family. This is one of them.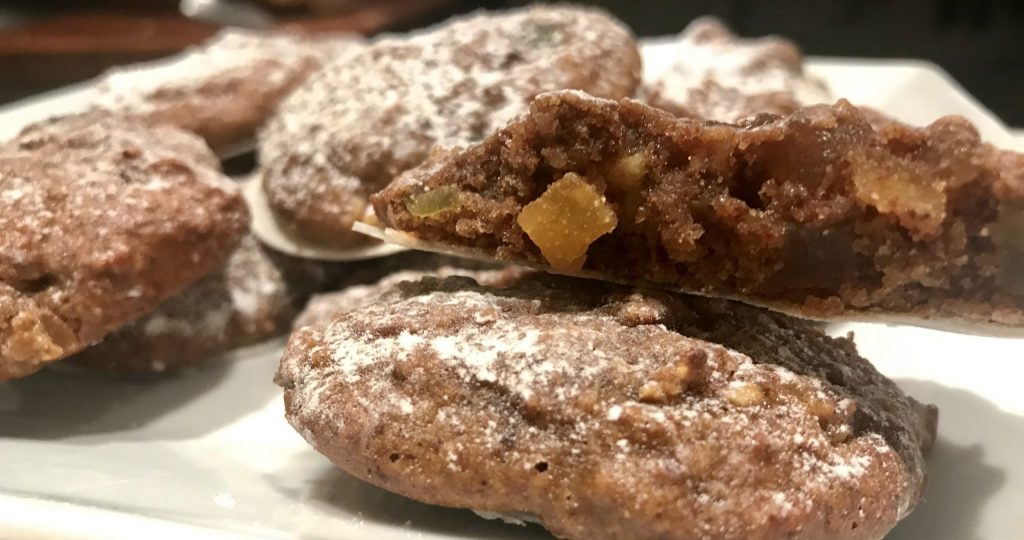 Cranberry Linzer Torte – is also one of Lutz's Lutz'ste holiday desserts. His mother used to make this during the holiday season. I adjusted a few ingredients and made it gluten-free. No one knows it's gluten-free and raves about it! So it is on the menu this year!