This spice makes a great rub for chicken or pork, and it'll bring a kick to your morning eggs or hollandaise sauce. It is the main seasoning for Spicy Cajun Delight. Simple to make and stores nicely for months in a sealed jar! Every time I make a seasoning I double or triple the recipe. This site has a great gadget for doing that before you print the recipe. You just might want to do that…it is an addicting spice!
RUSTIC CAJUN SEASONING
April 24, 2016
: 1
: 20 min
: 20 min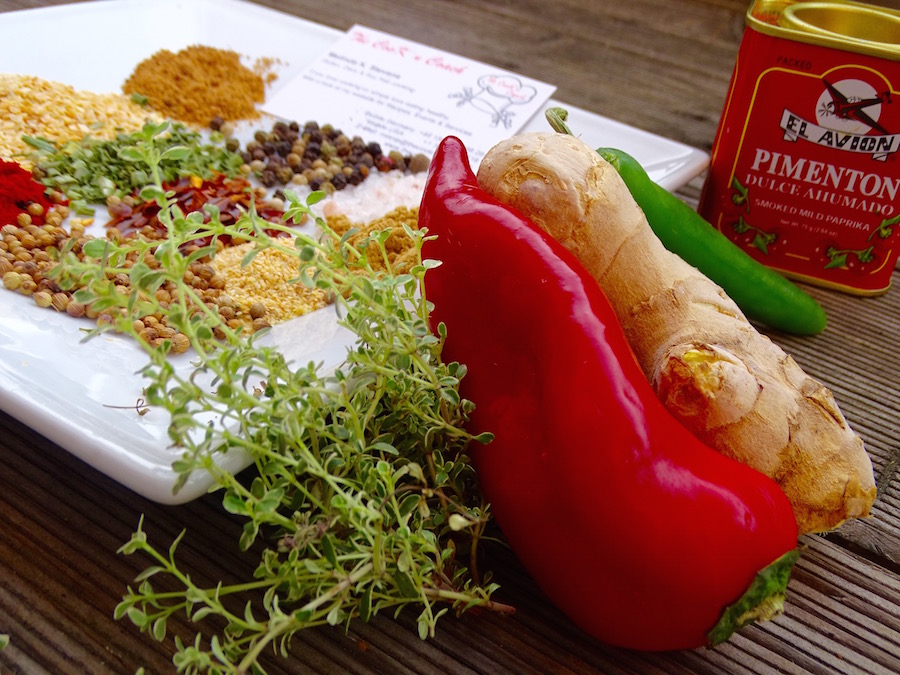 Ingredients
1 tsp himalayan salt
1 tsp chili powder
1/4 tsp cayenne pepper
1 tsp dried onion flakes
1 tsp dried garlic flakes
1 tsp paprika smoked paprika is fine as well
1/4 tsp celery seeds
1/2 tsp coriander powder
1/2 tsp dried parsley
1/2 tsp red pepper flakes or more if desired
1/2 tsp dried chives
1/2 tsp crushed oregano
1/4 tsp ground ginger
1/2 tsp coconut sugar
Directions
Step 1

Place all the above ingredients into your coffee grinder and blend to a rough powder. There you go. Better than store bought.