Ok, this I had to make. I love my sweet potato fries with catsup and a dash of hot sauce. After reading all the store bought labels of catsup (EVEN the organic ones) with all their sugars and preservatives I figured I could whip this little diddy up by myself. It was as they say,  "a piece of cake" and it came out so powerful guest asked where I bought it. Yahooooo, "check my site," I say! Even my little 3-year-old grandson, Frederik said: "das ist viel besser alles unser Ketchup" (This is much better than our ketchup). So that's a statement in itself…he eats it on everything!
Spicy Catsup
May 1, 2017
: 1/2 Cup
: 15 min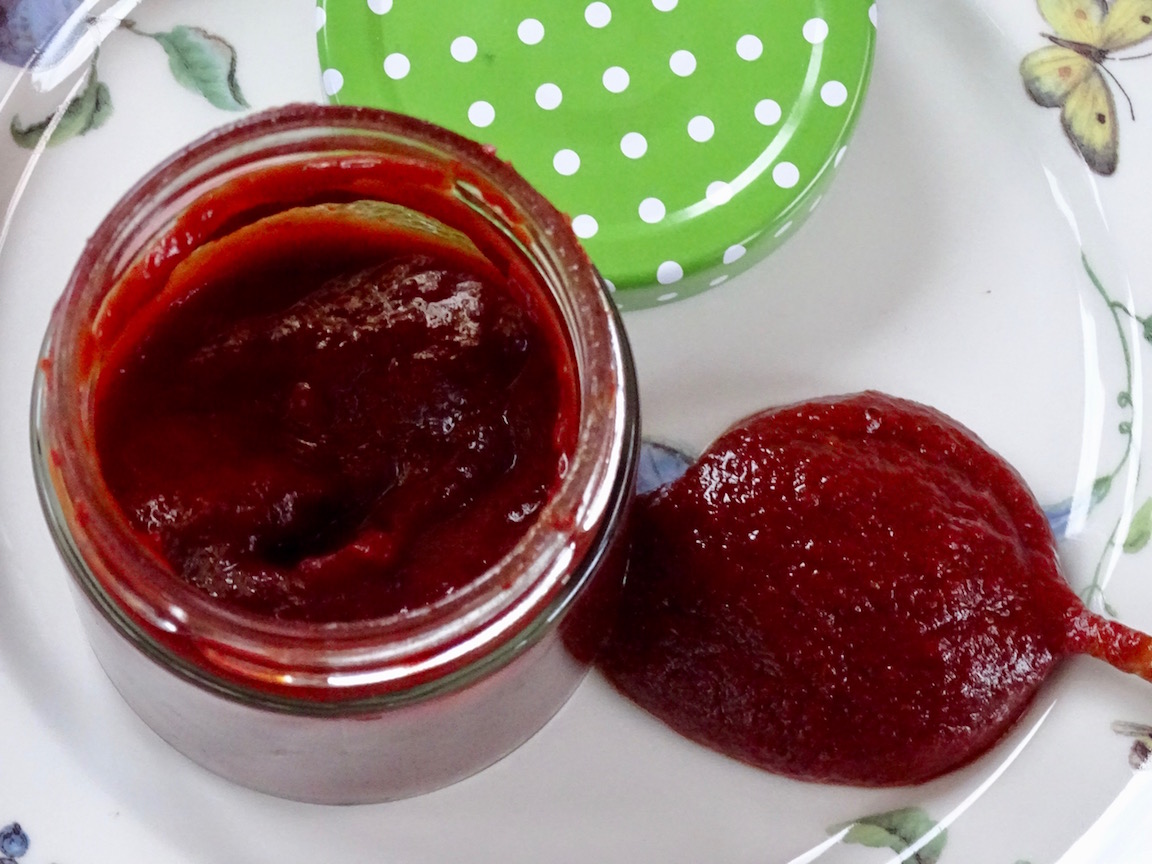 Ingredients
1 6 oz can organic tomato paste
2 Tbsp apple cider vinegar or lemon juice
1 tsp spicy mustard watch of soy!!!
1/2 cups water
1/8 tsp cinnamon
1/4 tsp himalayan salt
1 pinch of cloves
1 pinch of ground allspice
1 pinch dry garlic
1/8 tsp black pepper
1 Tbsp coconut amino soy
2 Tbsp coconut sugar optional: or to taste
1 tsp red pepper sauce optional: I use Cholula hot sauce
1/4 tsp smokey paprika optional
Directions
Step 1

Place all the ingredients in a jar and shake the heck out of it. Stir once in a while and add a little more water until it is the right consistency you like!

Step 2

Taste and make sure it is as sweet as you like it. I added a sprinkle more coconut sugar and a lot more hot sauce. The great thing about making your own catsup, you can customize the flavors and the taste.

Step 3

Refrigerate with a sealed lid. This stuff last forever…ok well mine has been around for a month and is still tasty. Actually, it has matured and has a pretty robust yummy flavor.