It's not if you will get it; it's when! Yes, we got the dreaded virus that has pledged this earth for the last two-plus years. We thought we had dodged the big one, yet here we are. Symptoms have been mild, and we are up and moving, so I am grateful for my health and recovery. Being homebound isn't that bad. It's been raining, and we've got the fire going, a great book, warm Cassava Flour Sweet Potato Bread in the oven, and fresh Goat Cheese Spread, romantic rides through the black forest to little hideaways. What else can one ask for?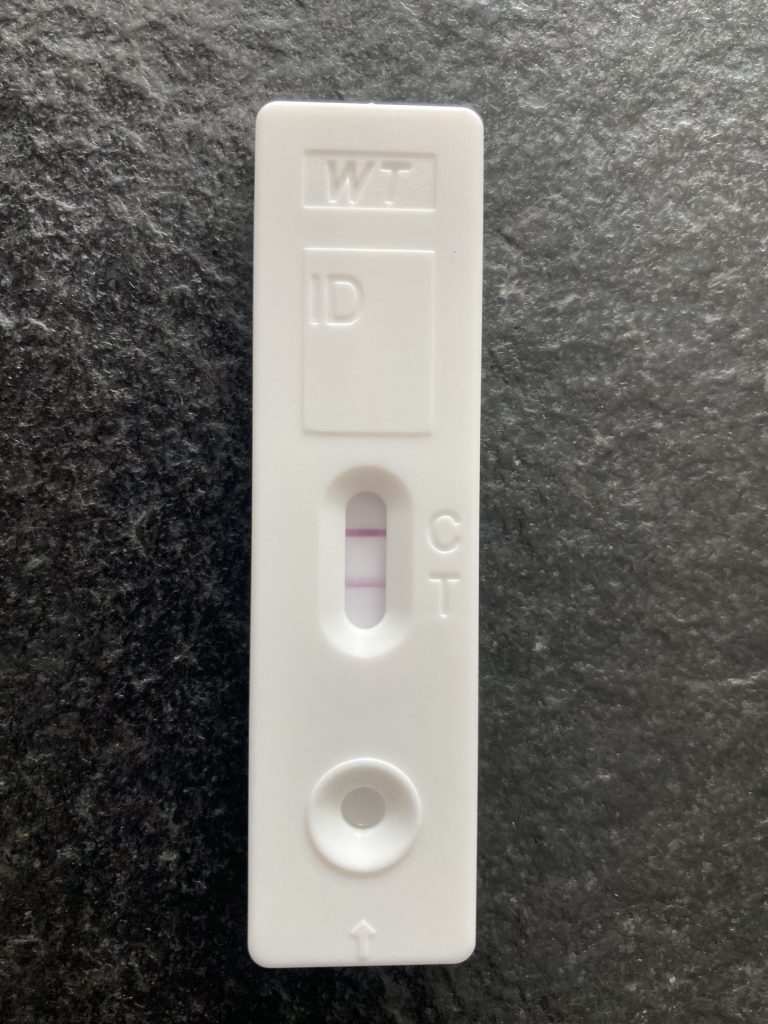 Besides the event of covid, our life this month has been somewhat slow and centered around the Black Forest and local events. Moving back to Lutz's hometown has been exciting, especially for Lutz. In Wolfach, he grew up in a large house on the property where his father worked as a supervisor for a rock quarry until he was about ten years old. The tales of him building, playing with his cars in the rocks, and driving the tractors are happy memories!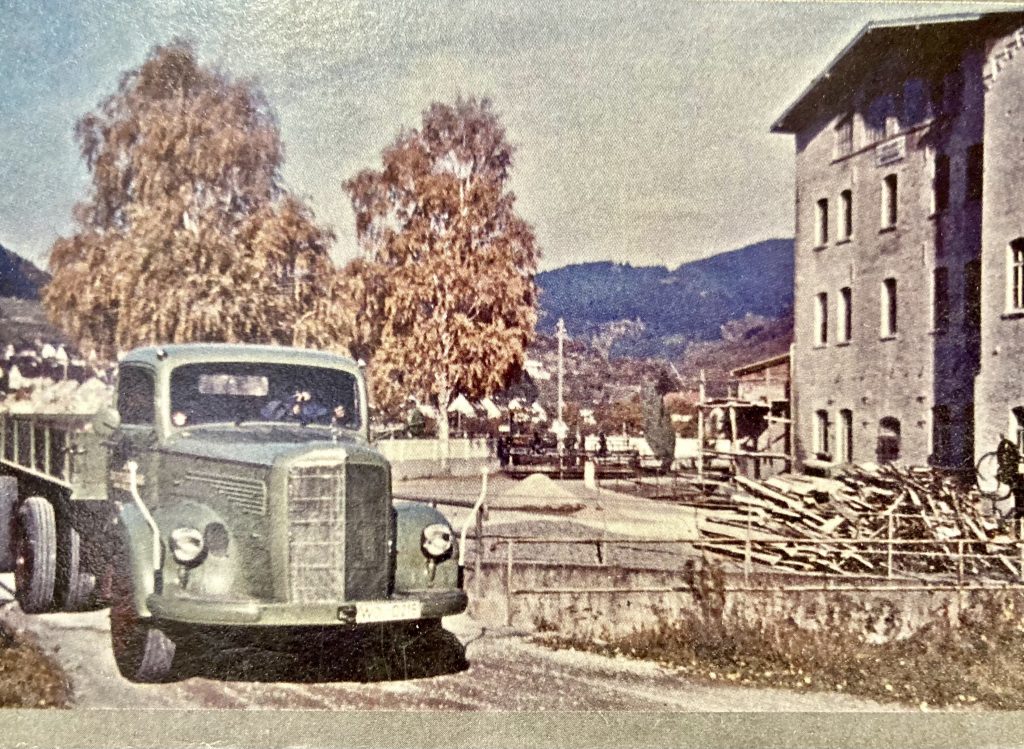 Later during the 60s, they built a house on the other side of the Kinzig. That house was removed in 2020, and our home was built on the property along with eight other apartments. We've been involved with the Lions Club and had an opportunity to tour his dad's old quarry, which another firm is not running. We jumped at the chance.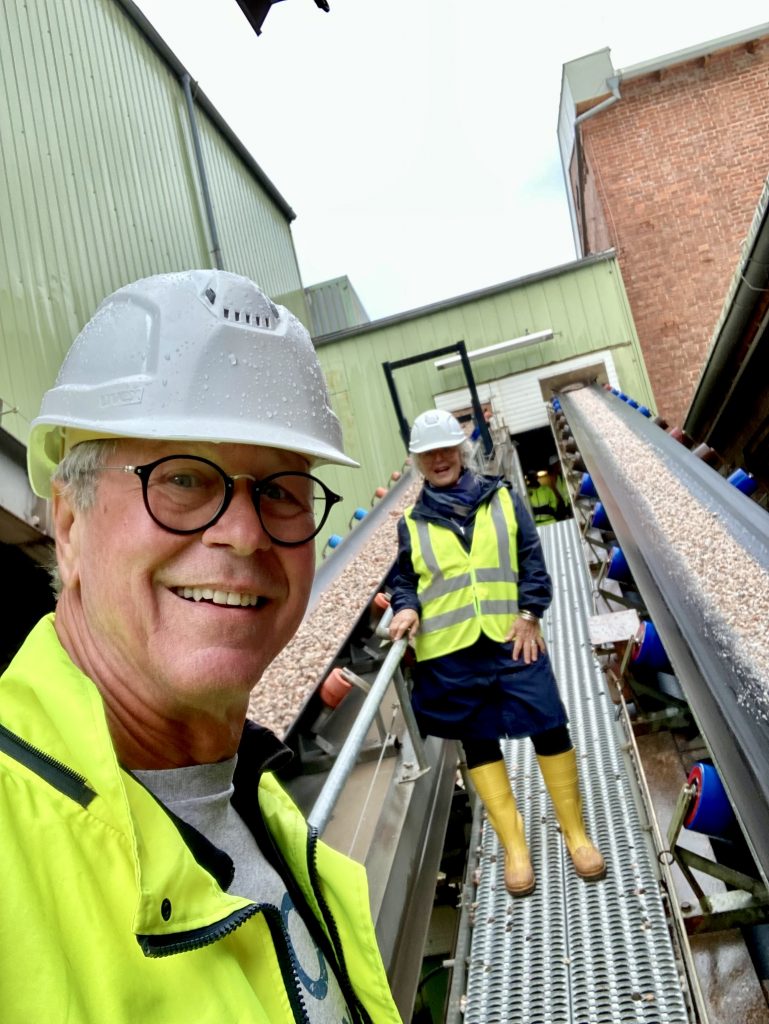 It has grown a bit, and his old home has been replaced with additional buildings and equipment. It was especially fun since we took the tour with one of his classmates who grew up in this area.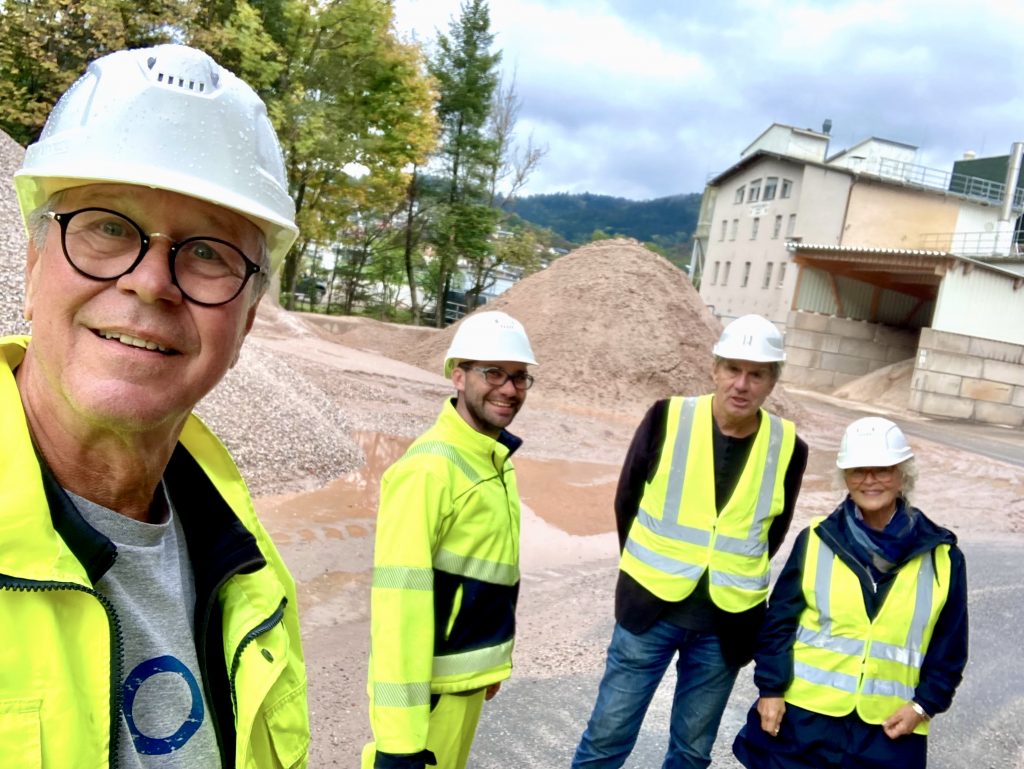 Of course, we've had some days without rain and either spent them by the jacuzzi reading in the sun. This book by Kate Quinn is the best, and I strongly recommend it! It is based on true events during WWI.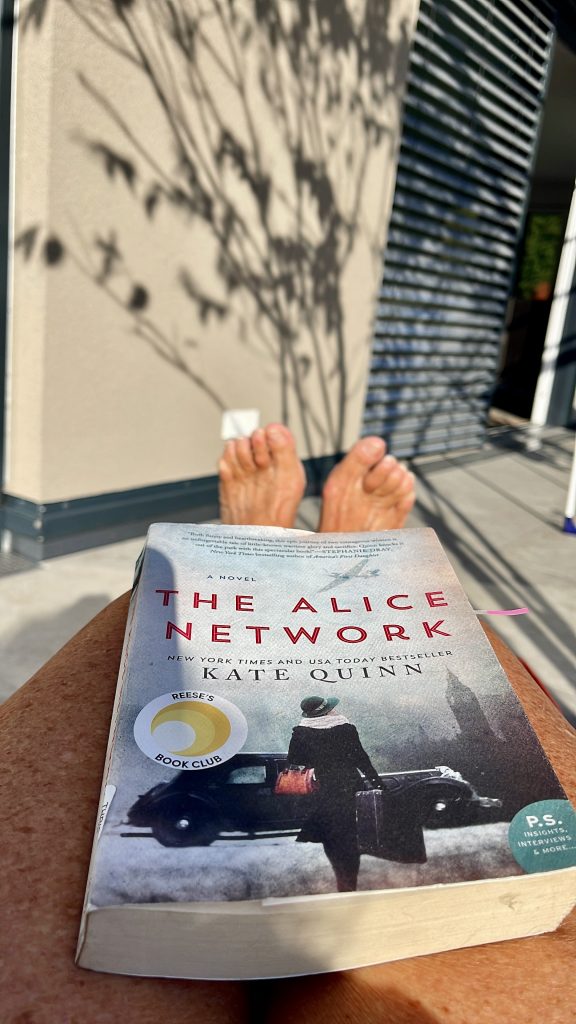 We also took advantage of the sunny days by taking Fritz (my 1994 Miata) on tours through the forest.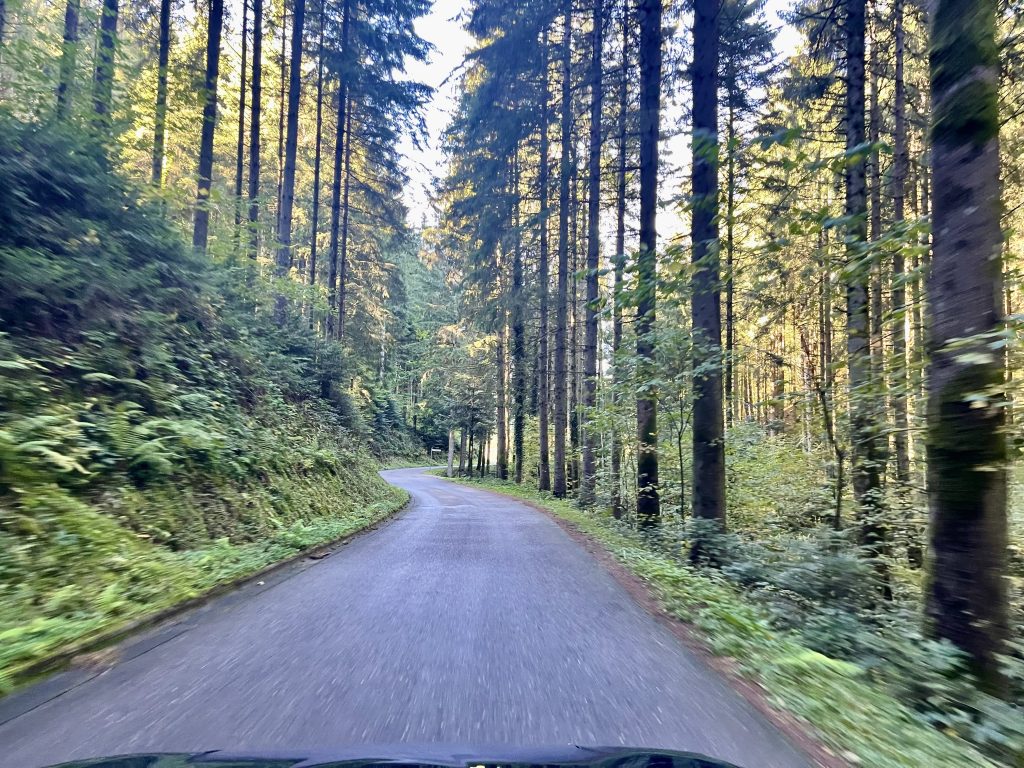 This View is taken from the Käppele-Hof at the top of a huge mountain.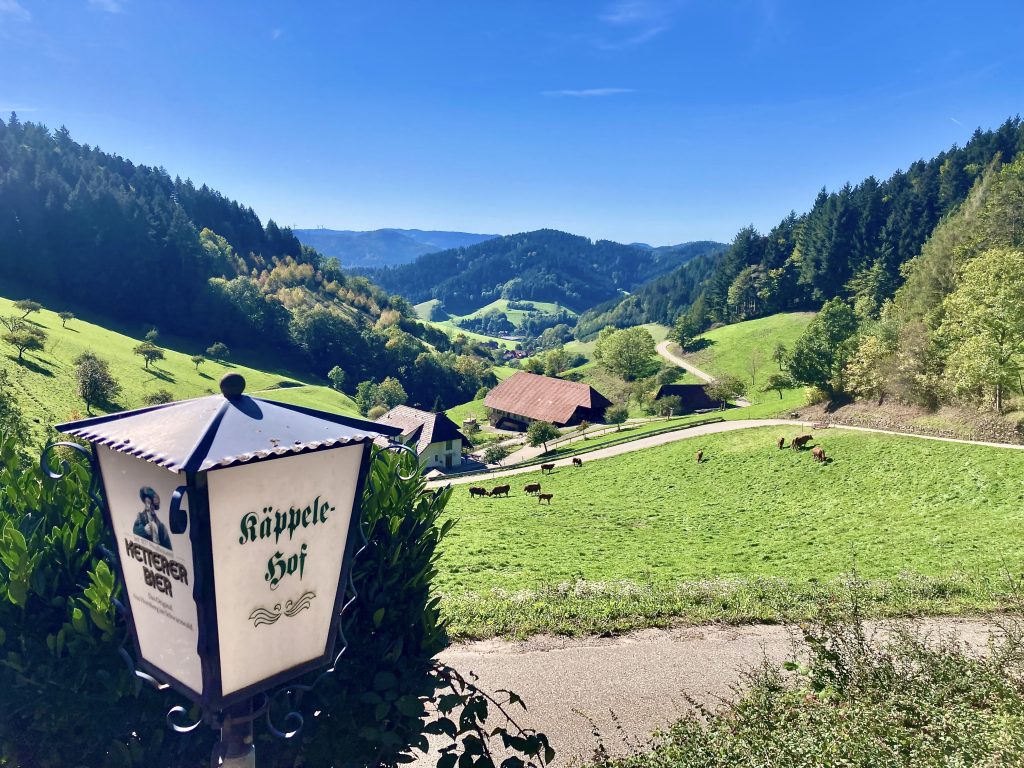 The guest house is so quaint and still accepts night stays. Usually, they open and close with the weather during the fall and winter.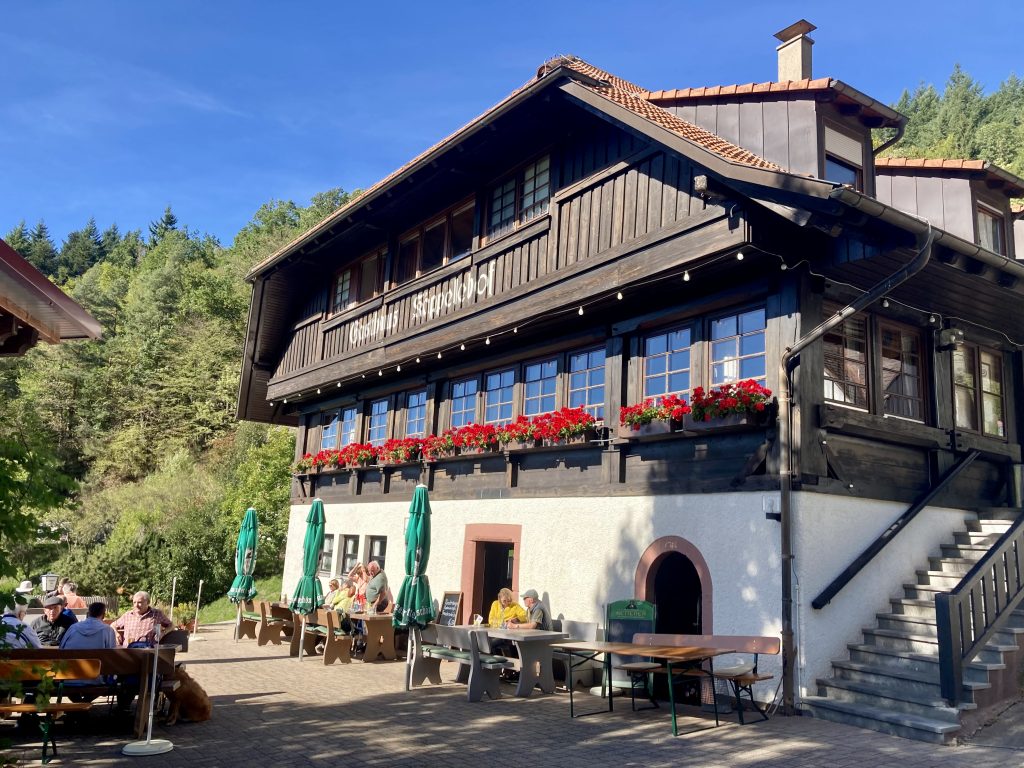 There were so many people out enjoying the sun Crazy most of them hiked up the mountain to sit in the sun! Well, we're bad…we drove! But the sun was so great after a week of rain!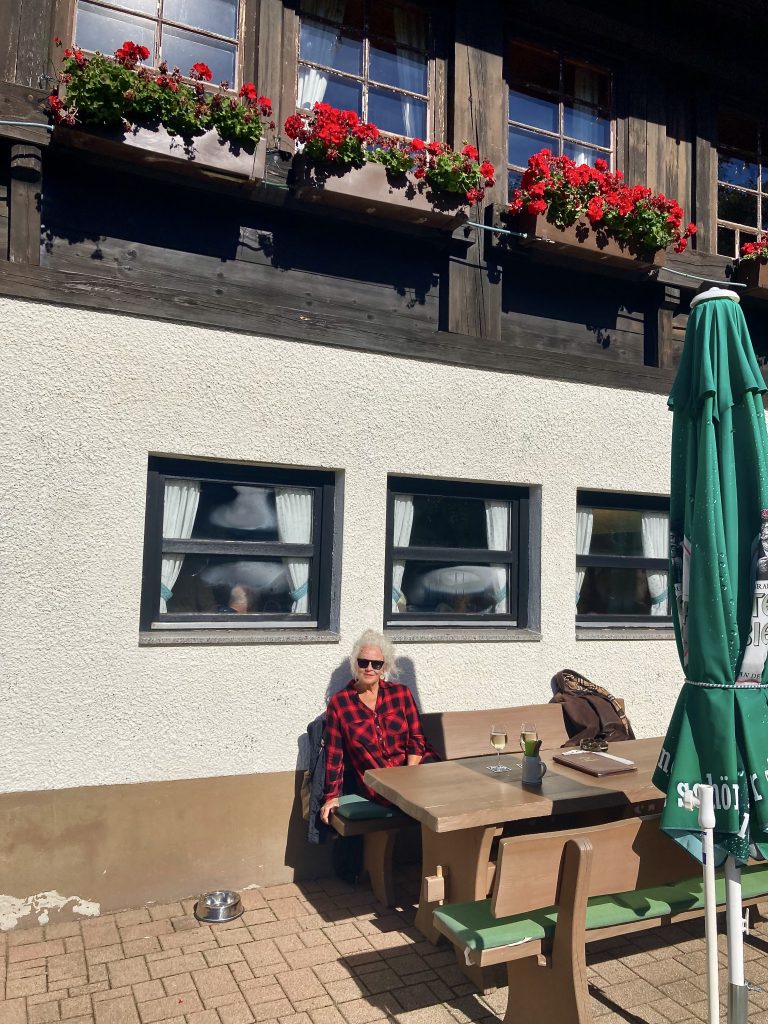 We visited another Guest house on the mountain behind our home. It Had tons of bike visitors—most with E-mountain bikes. Lutz is planning his next trip as I type. My E-bike is for the street; therefore, we want to stay married, so I don't follow him up these mountain bike trails.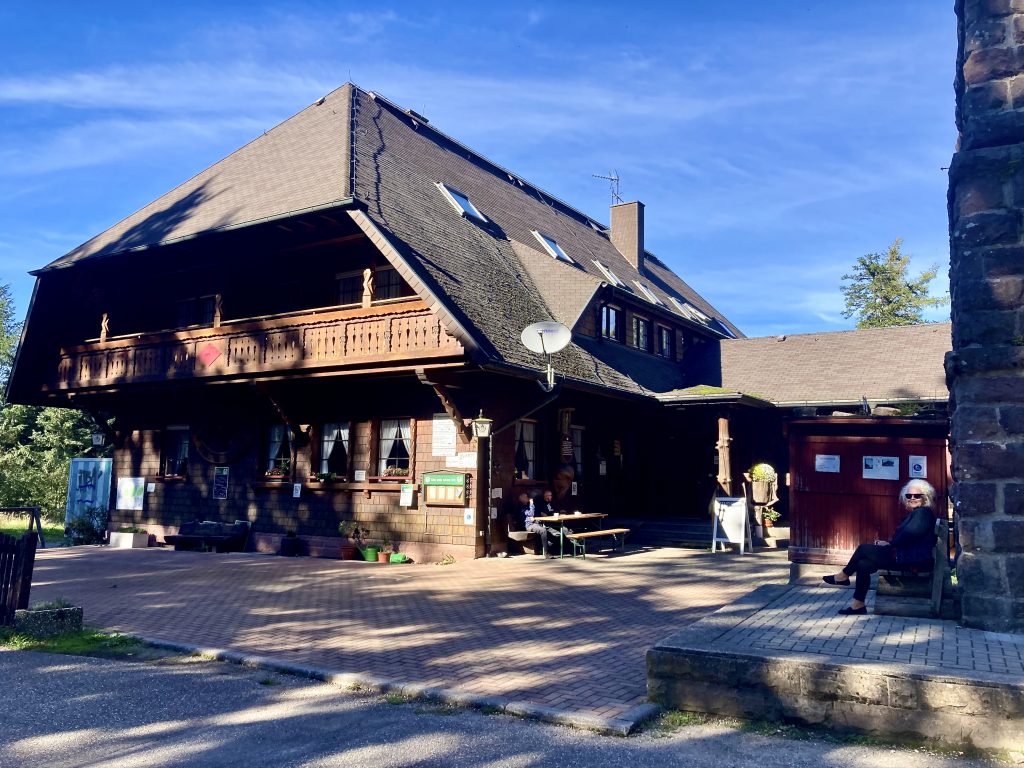 Last month I told you about our two friends, Andre and Brigette, whom we left on the Rhein since their boat could only drive backward. They made it home to Straussbourg and contacted us for dinner at our Harbor in Kehl. It was great to hear their story, and we met new boaters! It looks like next year is going to be a great season.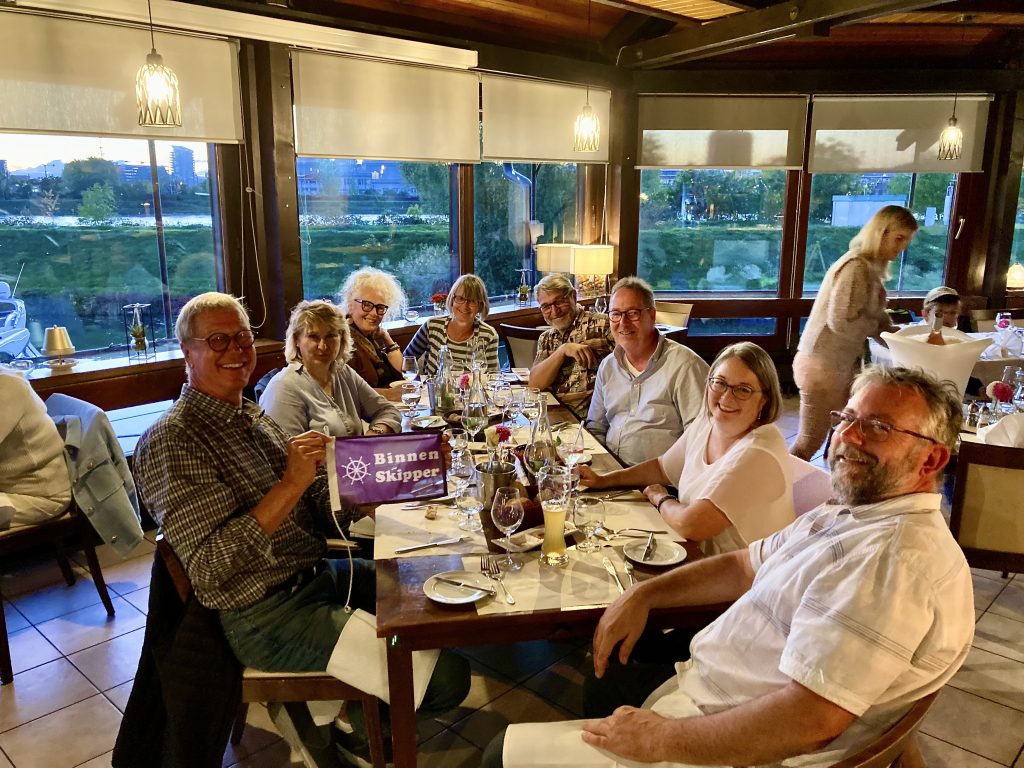 Of course, we took advantage of a day trip to an antique street market. You never know what you might find!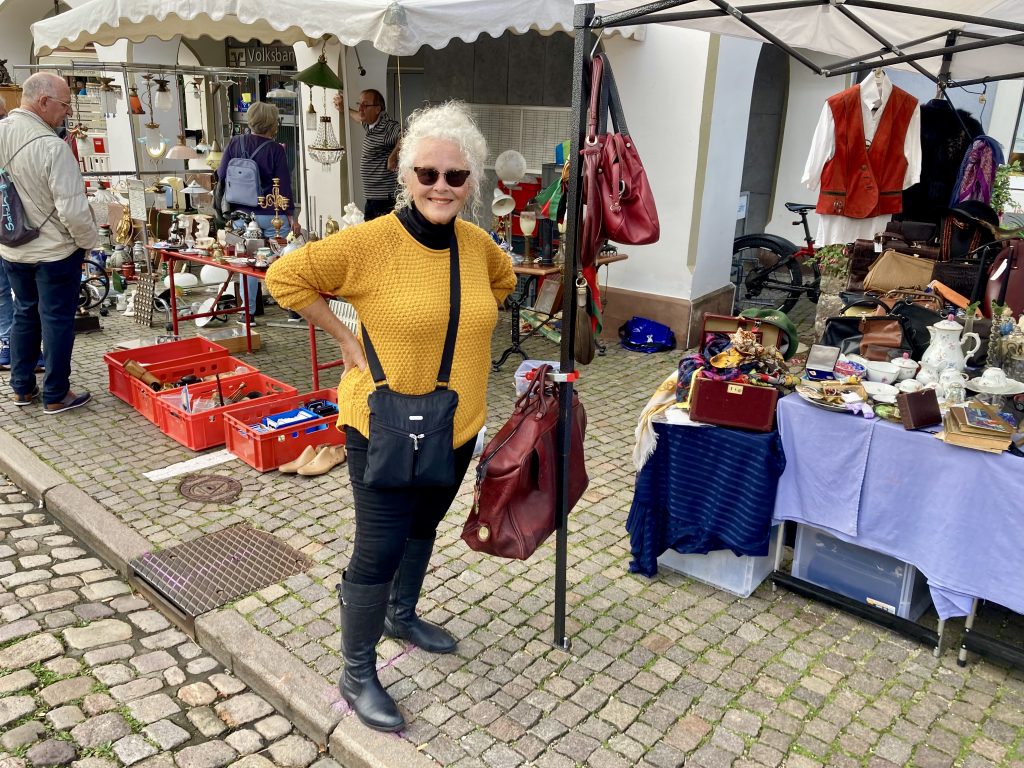 Our last excursion outside the house this month was to Lutz's graduating class reunion, Lutz's to my high school reunion but quite different in many ways. His buddies showed up, and one of the wives. We followed all the protocols for safety and met outside, and when we entered the auditorium to hear a beautiful concert, we wore our masks. During dinner, there were over a hundred people in a very large room at long tables. Here the face masks came off, and it was here we believed we got the virus. Because three days later, we had symptoms. UGGGG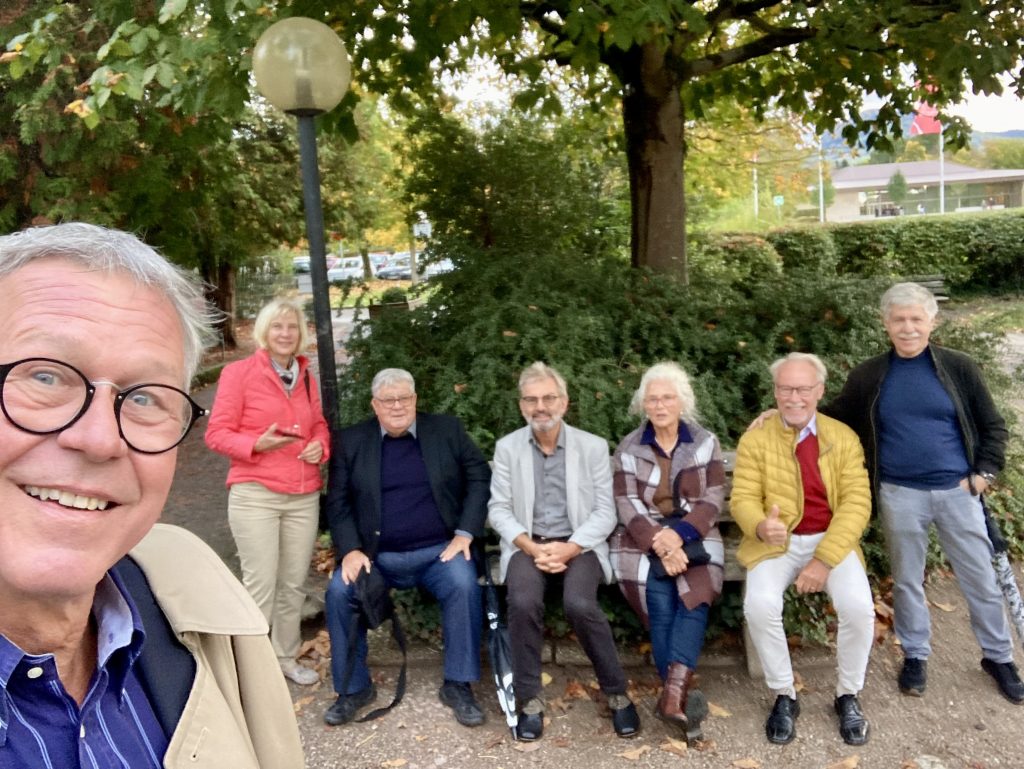 All in all, it's been a great month, and I have joined an indoor swimming pool to bring diversity to my daily exercise. Doing yoga, weights, and machines in our home were getting boring. Now I get to get up and dream for an hour while I cruise laps in the water twice a week.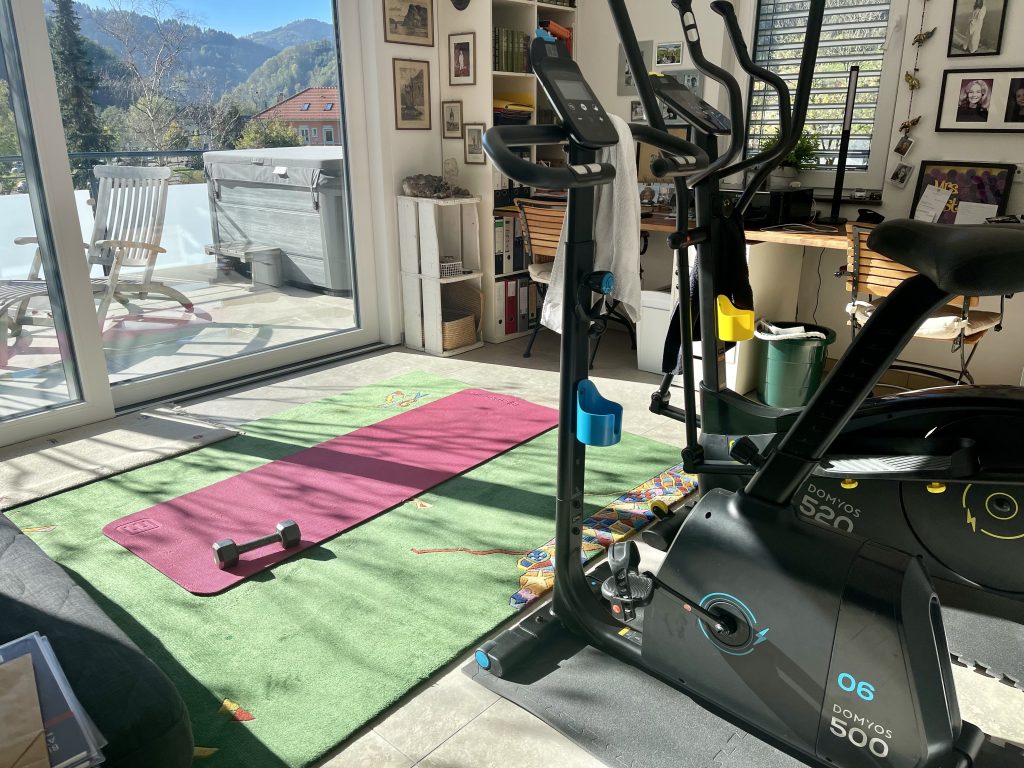 Lutz took off with Peter and another crew member to retrieve Peter's repaired boat last week. The three-hour car ride turns into a week-long boat drive. Not sure how he made it since he still sounded sick the day he left. I've been home taking it easy with my sinus and coughing due to the virus. It's been relaxing watching Netflix, cooking (or maybe not), reading, working on my site, and spending time with myself. But I have to say; I do miss him! But it looks like he's doing just fine without me.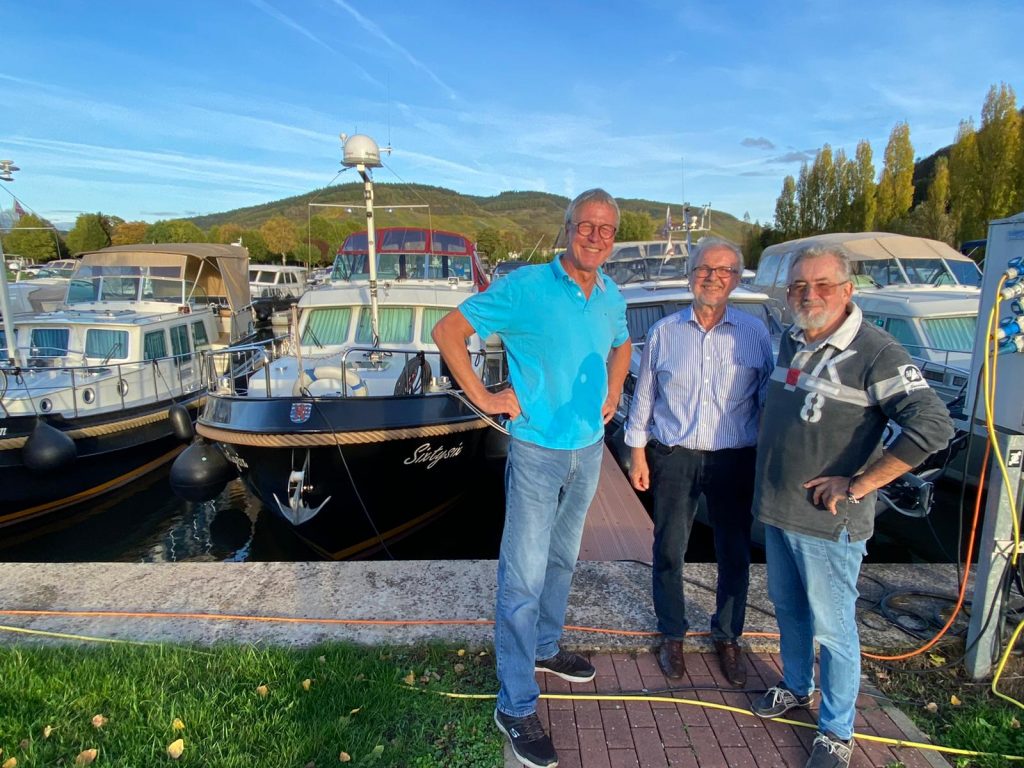 Thanks for touching base with us and for reading my post. Keep your eyes peeled for next months post. December should be a wonderful time for holiday trips and adventures. Take a peek at this delicious new recipe I made and the resource I enjoy exploring.
Fave Recipe: Cassava Flour Sweet Potatoe Bread & Goat Cheese Spread
This recipe is so easy, and the loaf stays soft and moist for days! Make two; you will thank me later.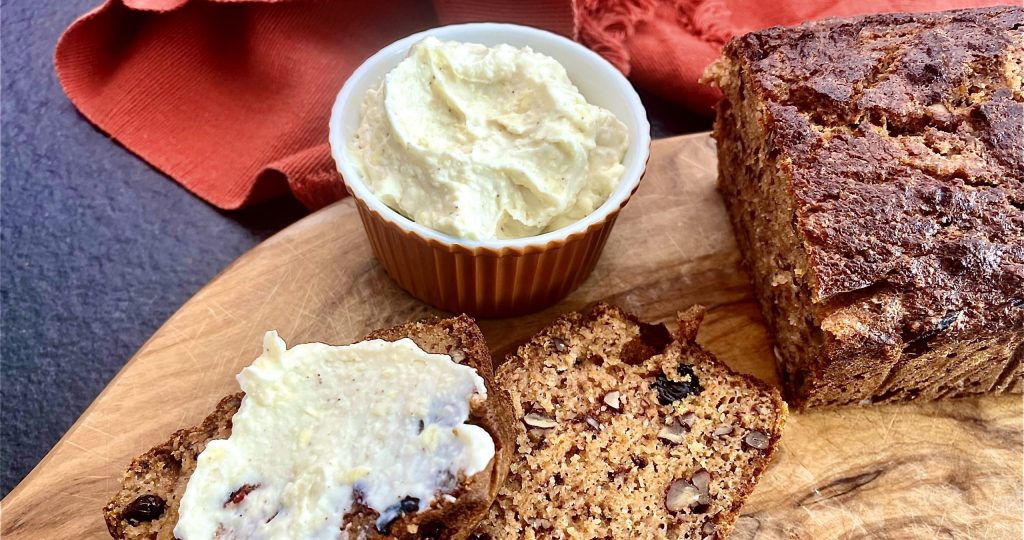 Fave Resource: Pinch of Yum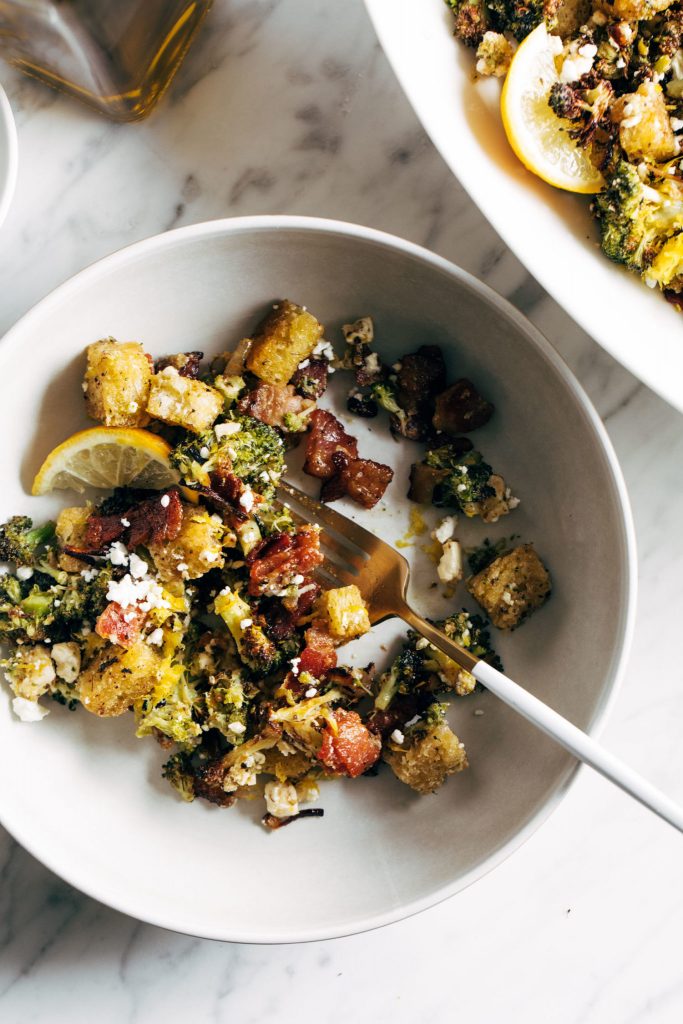 I'm preparing for December company and want my meals to be extraordinary and gluten-free. This site is amazing. The best ideas for side dishes, bread, desserts, you name it. Check out here