Making Indian food has become a passion of mine, and I have so enjoyed reading and researching the different curries and spices of Asia…and sampling the tasty dishes from this part of the world.
Garam Masala, like curries, varies from country to country. It is one of those recipes that invite you to add your own touch and creativity. I hope you enjoy this version. I have quadrupled this recipe since I use it often.
GARAM MASALA
March 13, 2016
: 1
: 15 min
: 20 min
: 35 min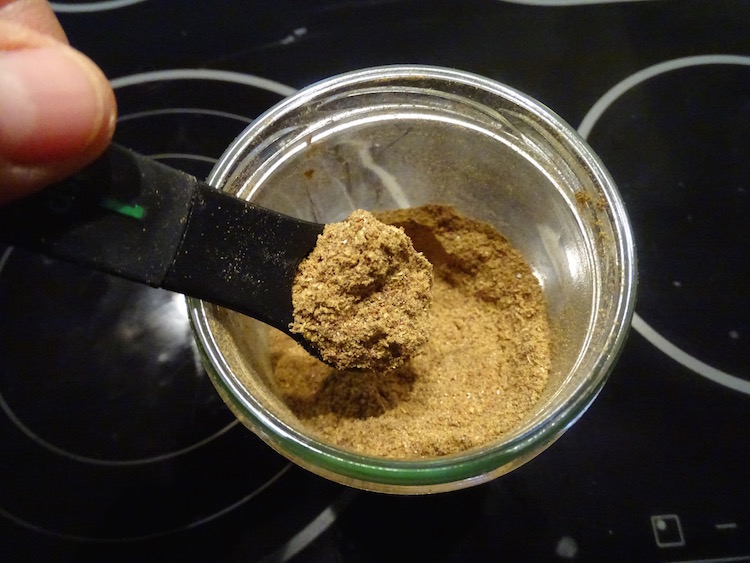 Ingredients
1 1/2 tsp roasted cardamon seeds
1 tbsp roasted fennel seeds
1 tbsp roasted cumin seeds
1 tbsp roasted coriander seeds
1 tbsp black peppercorns
1 small stick cinnamon break in 3 pieces
1 - 2 tsp red pepper flakes
1/2 tsp ground ginger
1/2 tsp ground nutmeg
Directions
Step 1

Place all the whole seed spices and cinnamon and red pepper flakes on a cookie sheet. Put them under the broiler on the bottom rack and watch them…don't leave their side. Leave the oven door cracked when broiling so you can see them easier. As soon as they start to brown, shake them and toss them around. Then put them back in for a few more minutes, watching every second! Take them out and set on the counter to cool down.

Step 2

Once cooled, place them in your coffee grinder or blender and blend away till the powder is formed. Put this through a strainer to get the large pieces out then place in a jar. Add ground ginger and nutmeg powder. Place lid on tight and shake to mix well.

Step 3

This keeps its flavor well for 3 months.