Breakfast is the best part of the day when you're camping. Well, basically breakfast is great for any meal and any place. It gets you going for the hikes! This one will surely "wake you up" and give you the power you need to face any part of your day. Of course, it is spicy…
WAKE ME UP POACHED EGGS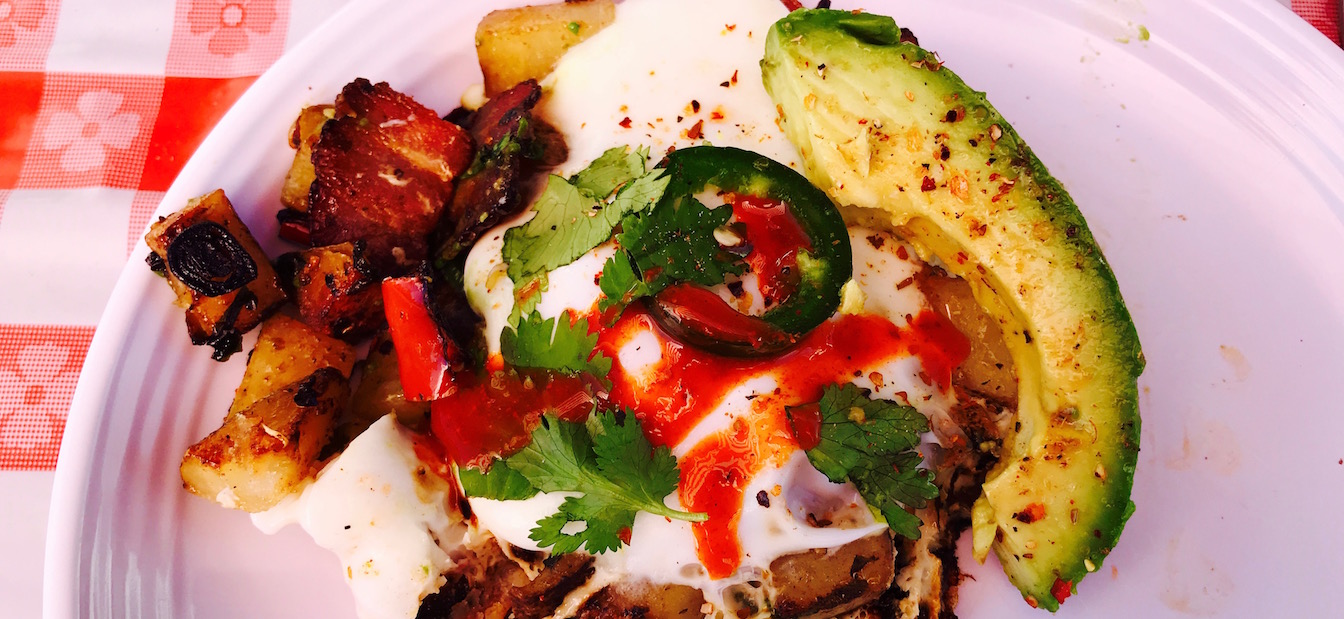 Ingredients
1 Tbsp ghee
3 pieces organic bacon diced - optional
1/4 cup fresh onion diced
himalayan salt & fresh pepper to taste
2 medium 1
Directions
Step 1

If your using Bio bacon you might need a bit of ghee so get your frying pan hot and cook the diced bacon until done. Add the onion and sauté until tender. Add cubed potatoes and fry until golden brown. Finally, add the red peppers (I do this last so they are still crunchy) and the salt and pepper.

Step 2

While the potatoes are finishing or staying warm, begin cooking your pouched eggs. I usually cook 3 to 4 eggs at a time. I use this little gismo and it works every time!

Step 3

The eggs come out just right. I like mine a little runny so it bursts over the tasty potatoes.

Step 4

Now scoop a serving of potatoes on your plate, top it off with a poached egg, a slice of avocado, sprinkle with cilantro, sliced jalapeños, a drizzle of hot sauce and a dash of Mexican seasoning. This will surely wake you up!