We're getting all our ducks in a row and ready to batten down the home hatches. However, it's still raining off and on. Earlier this last month, it was even snowing.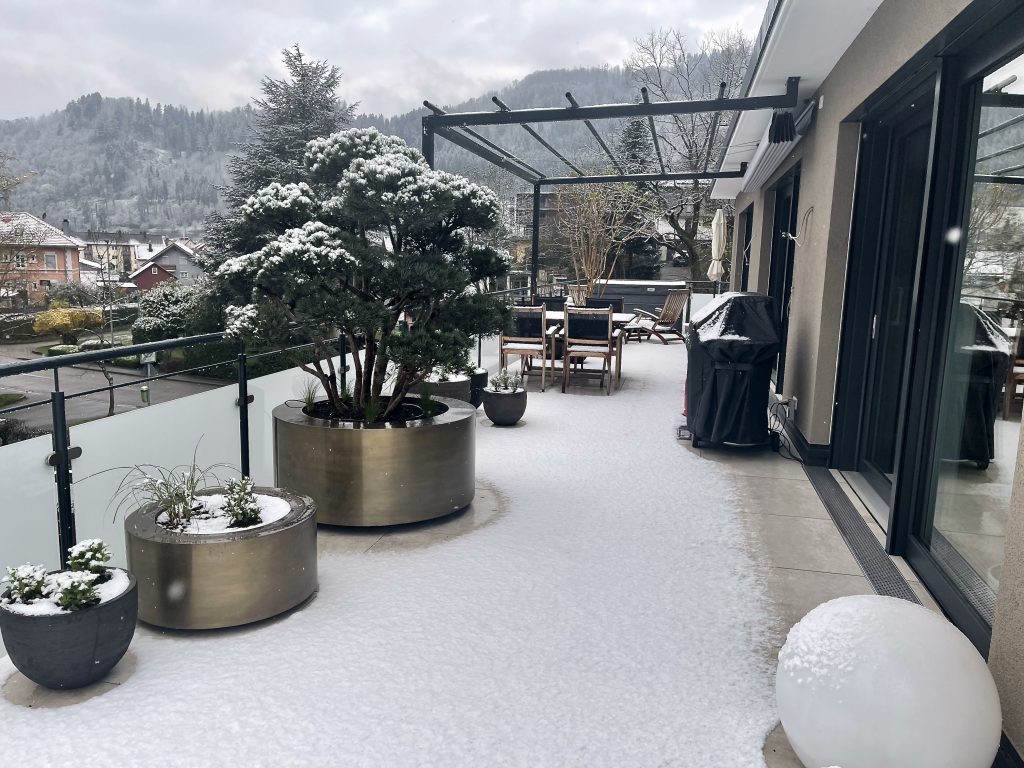 We've made a lot of progress with our preparations for the family to visit and planning some summer boating. Our patio has bloomed and is one of our favorite places to travel when the sun is out!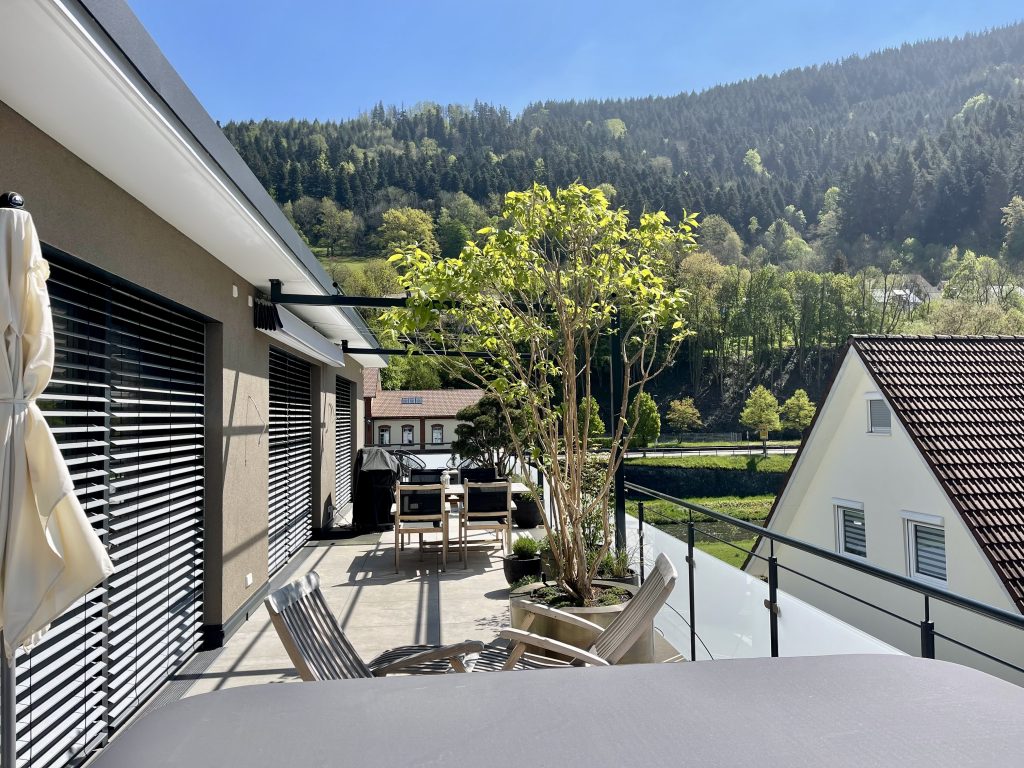 It's lovely to sit and enjoy the views.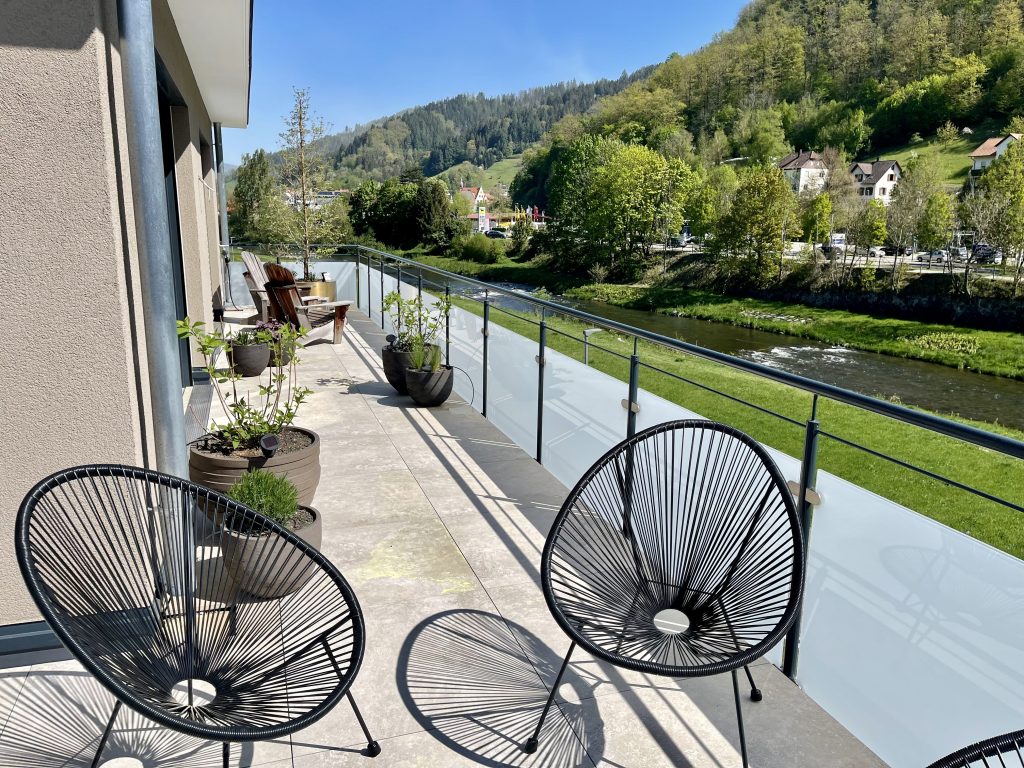 Dominik, Lutz's landscape architect son, did a fabulous job. So many little nooks and crannies. Superb lighting and lots of foliage. Even at night, it's like going on a vacation!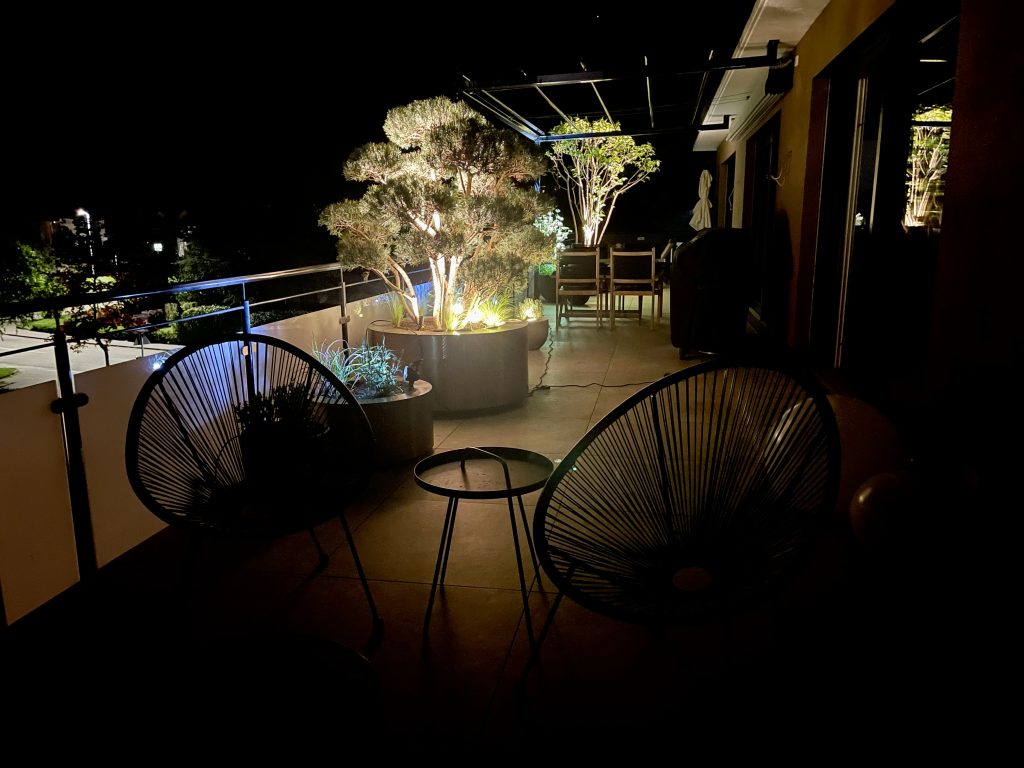 Sitting around the fire and listening to the Music school perform on Friday nights is a joy!
Last month was my birthday, and I was ready for a nice quiet dinner out with Lutz. We love to eat at the Hecht in Wolfach. It's been there for generations under the same family. Lutz's father frequented it often with all the men of Wolfach for a stammtisch (discussion group for men). I was disappointed that our closest friends were busy, but both couples walked in the door as we were seated. Lutz had planned a lovely small gathering and surprised me completely.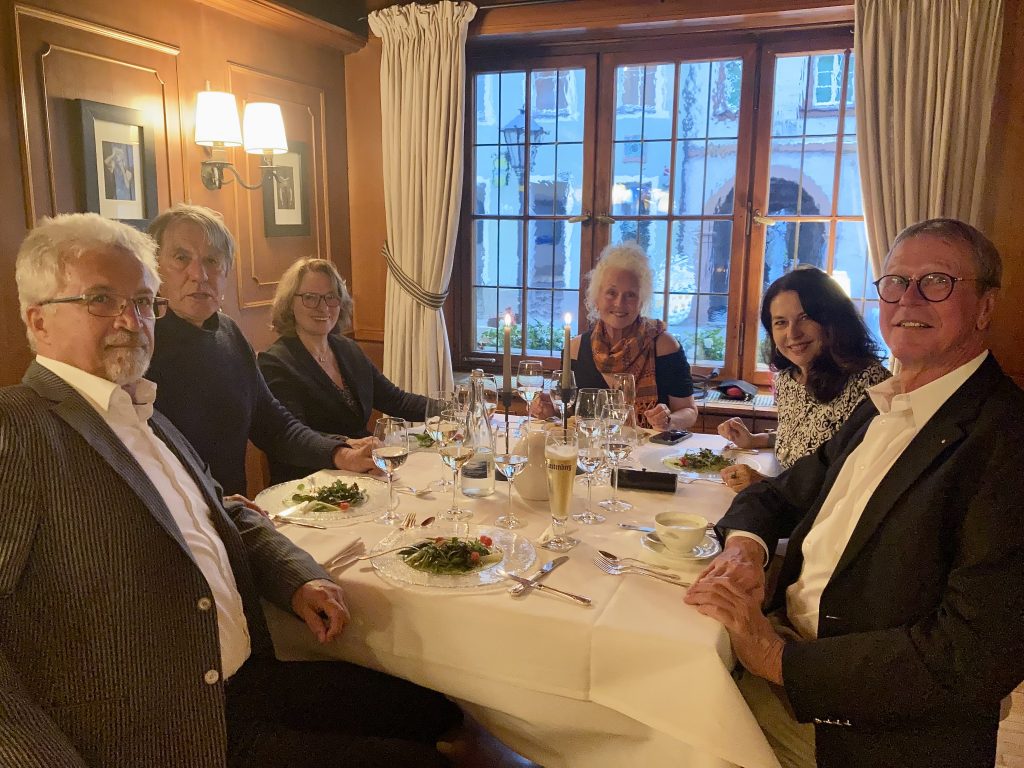 We started off with a beautiful salad with bacon and asparagus, followed by a superb roasted duck.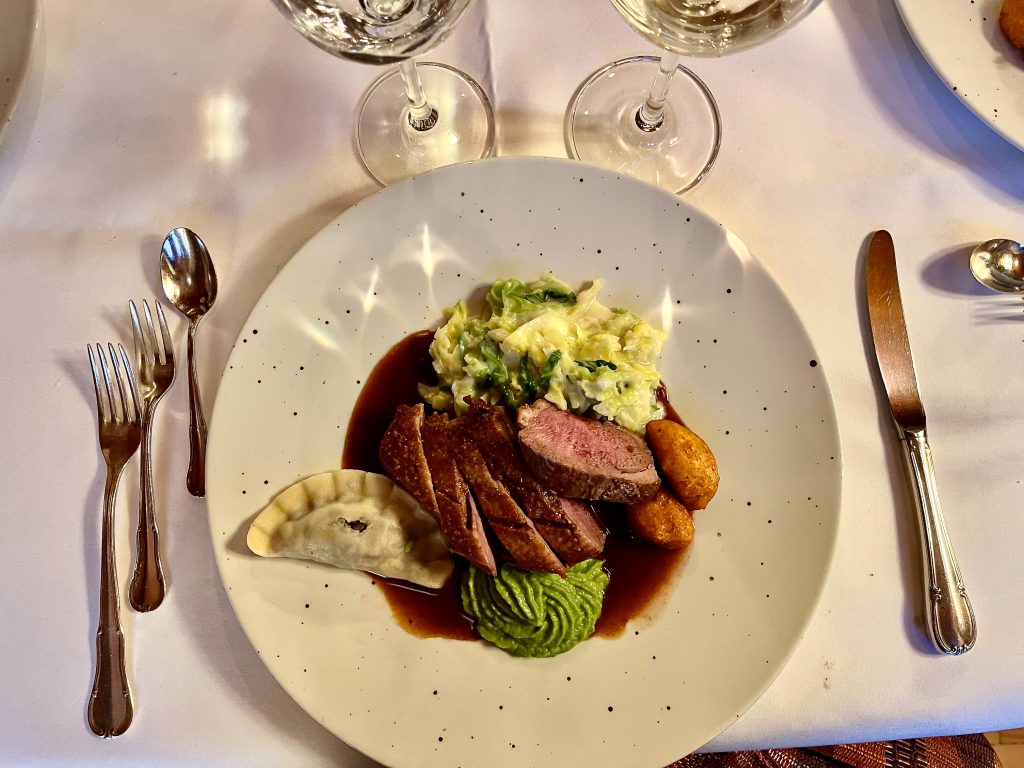 For dessert, we had a light panna cotta with fresh strawberry compote. The evening was so meaningful for me. I was born on my mom's birthday, and it's been a while since we shared one. This dinner helped with missing her. Having close friends is a blessing.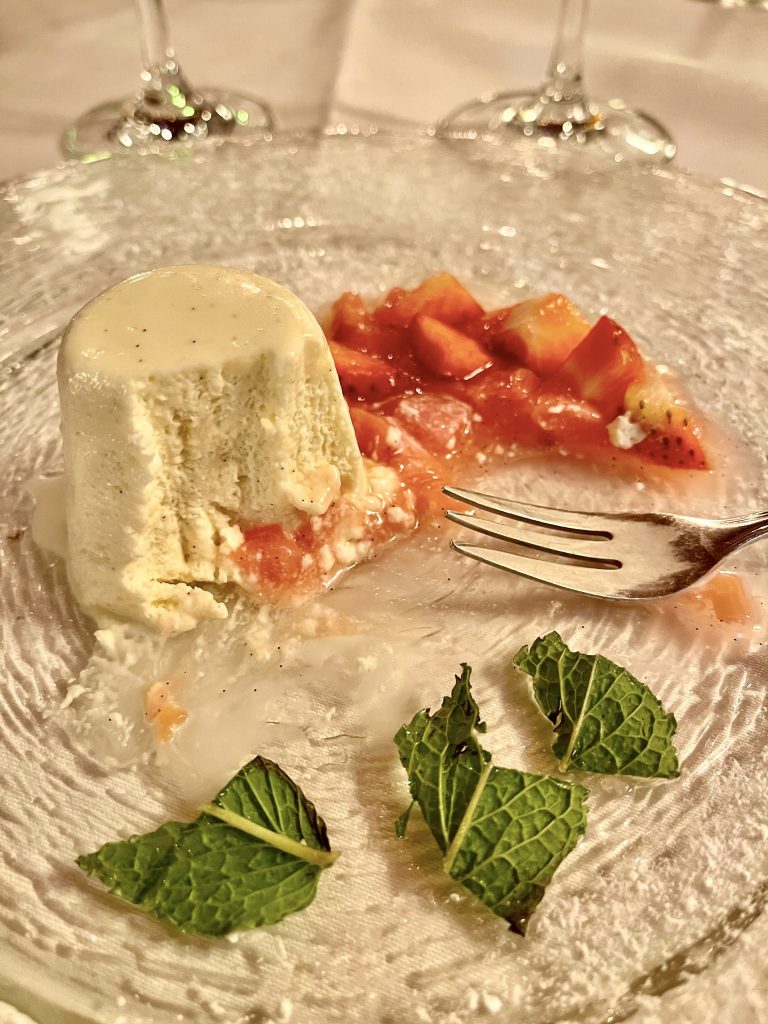 Another exciting event happened this month as well. I am finally legally living in Germany. After four years of paperwork and meetings, I received my Aufenthaltsgenehmigung. Do you like that word? Try pronouncing it several times. And people wonder why I am not fluent in Germany yet!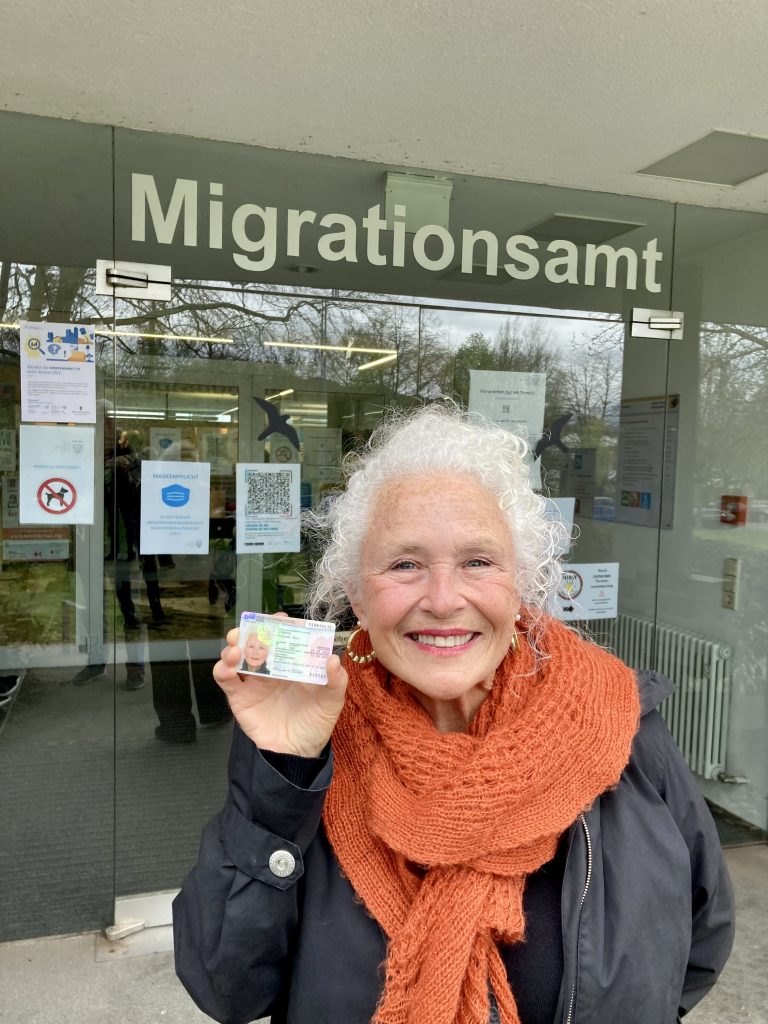 We've spent a few days on our boat, Virus, to check all the equipment and make sure everything is running smoothly. Of course, we swabbed the decks!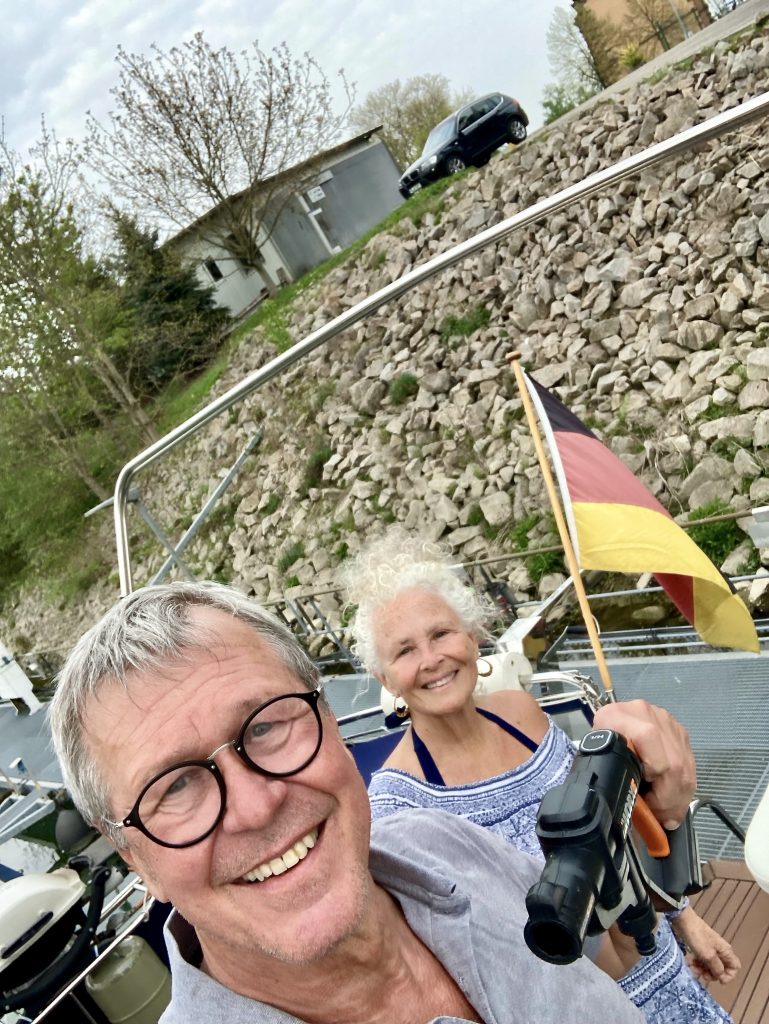 We took the tram over the bridge to Strassburg to check it out on one of the sunniest days.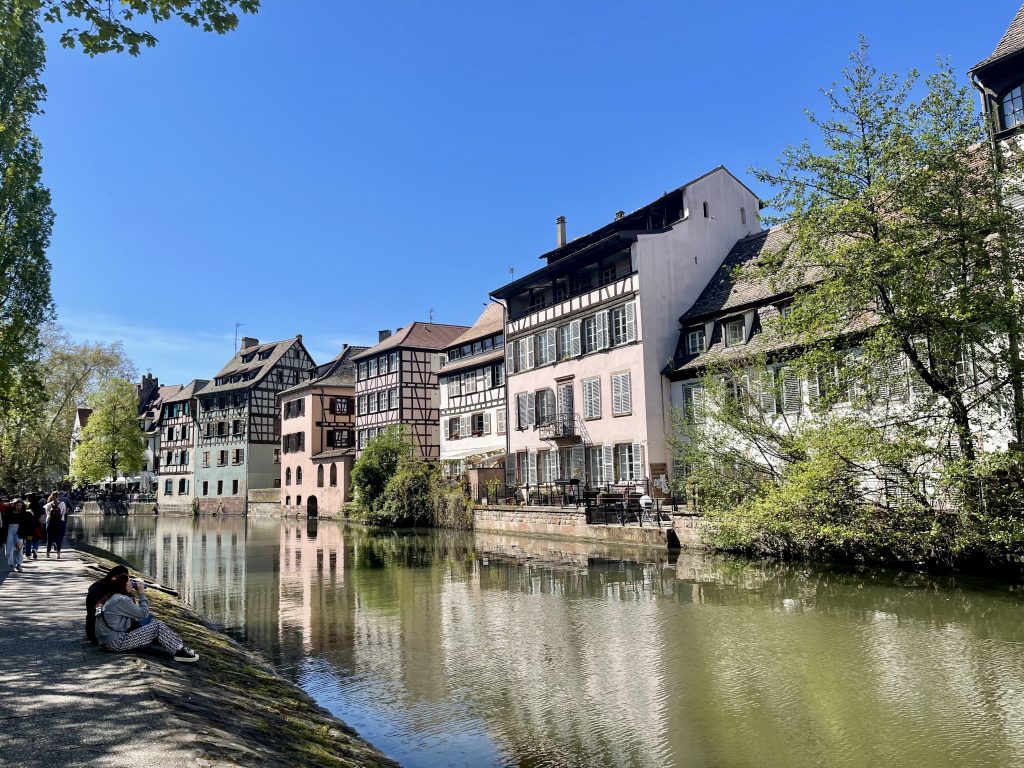 I love this city and the little alleys ways.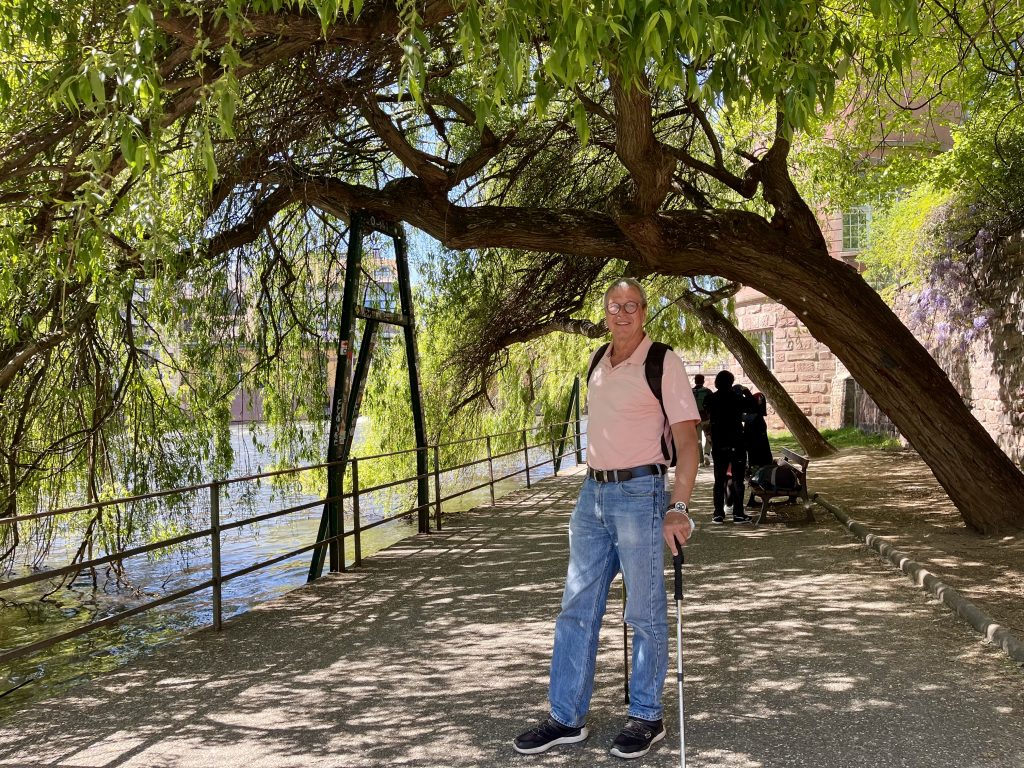 This home is one of my favorite spots in Strassburg. The house is like a fairy tale.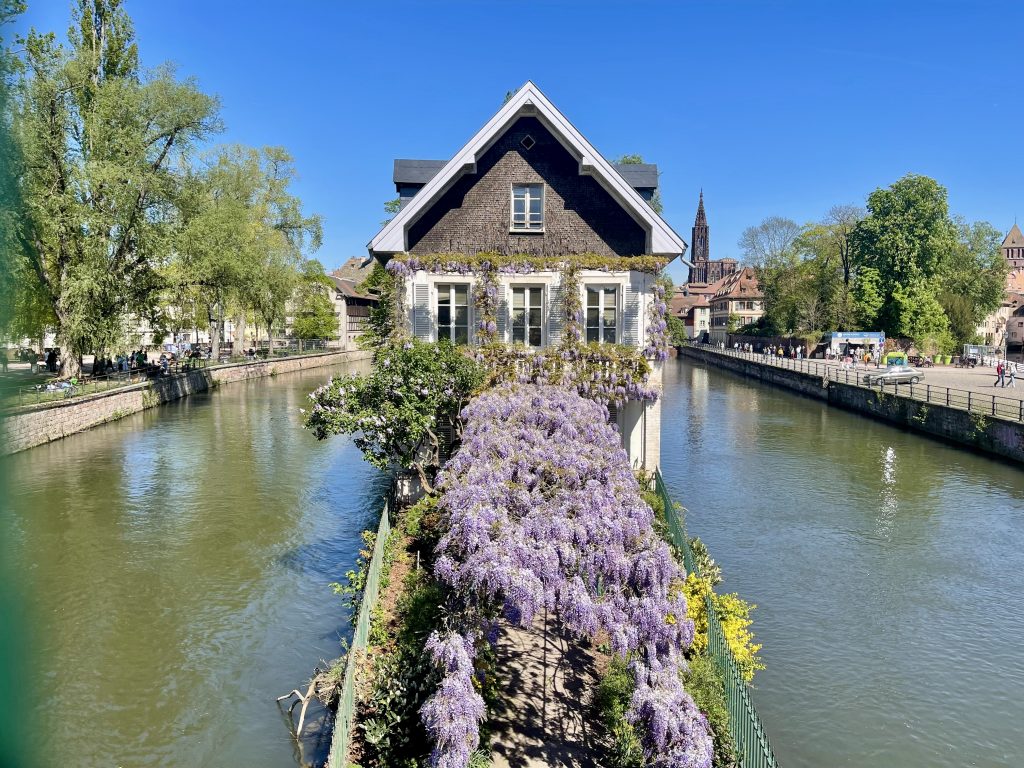 The A Pont St Martins on the other side of the canal is one of the oldest restaurants in the city, and if you are looking for a traditional authentic Elsaß dining, this is a unique place to experience it.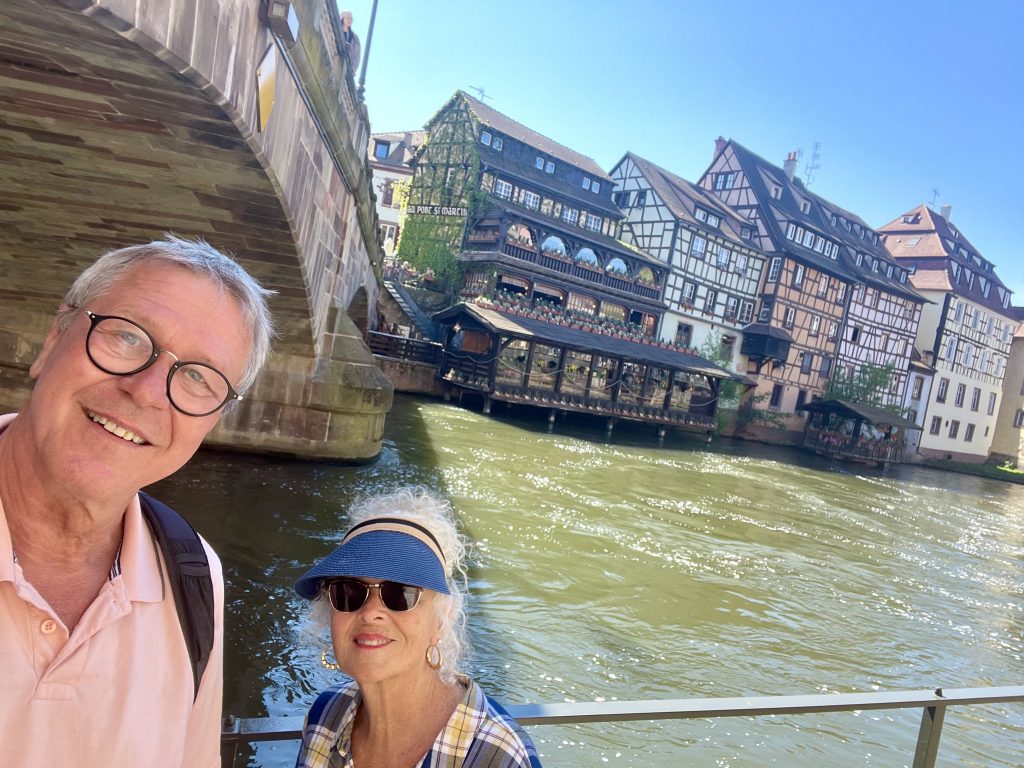 We decided to try a new venue this time, and the name translates to Uncle Freddy. It's on the same street and was worth the try.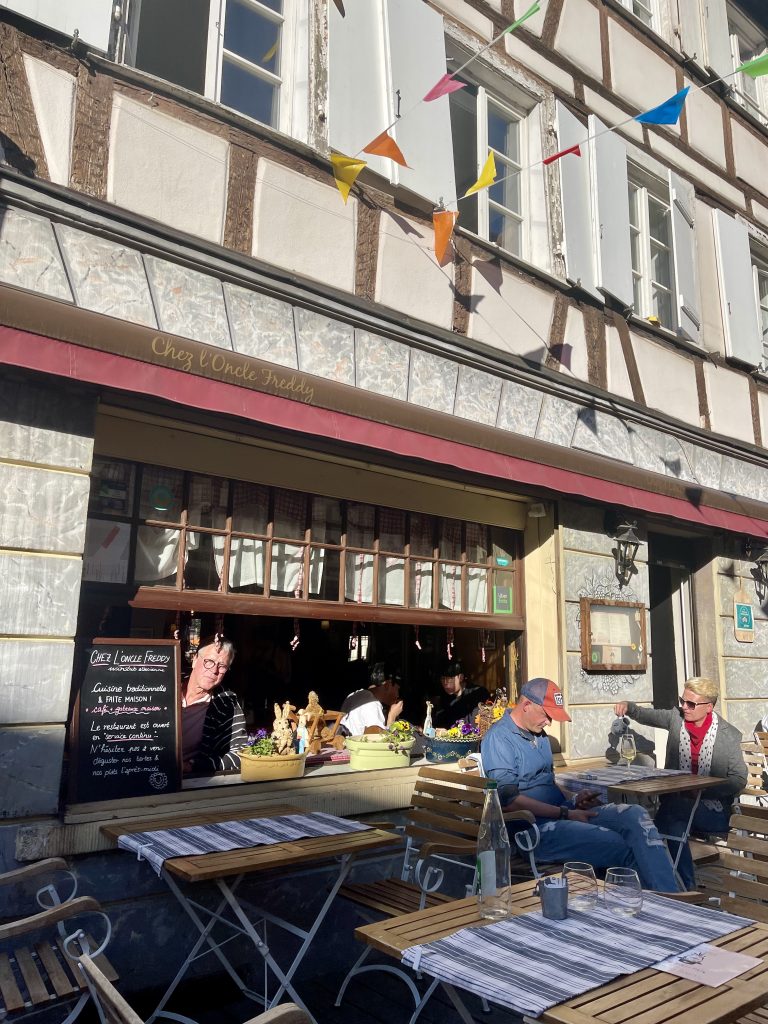 Of course, Lutz had to have his "meat" platter! I ended up with a salad and a bite of his meal.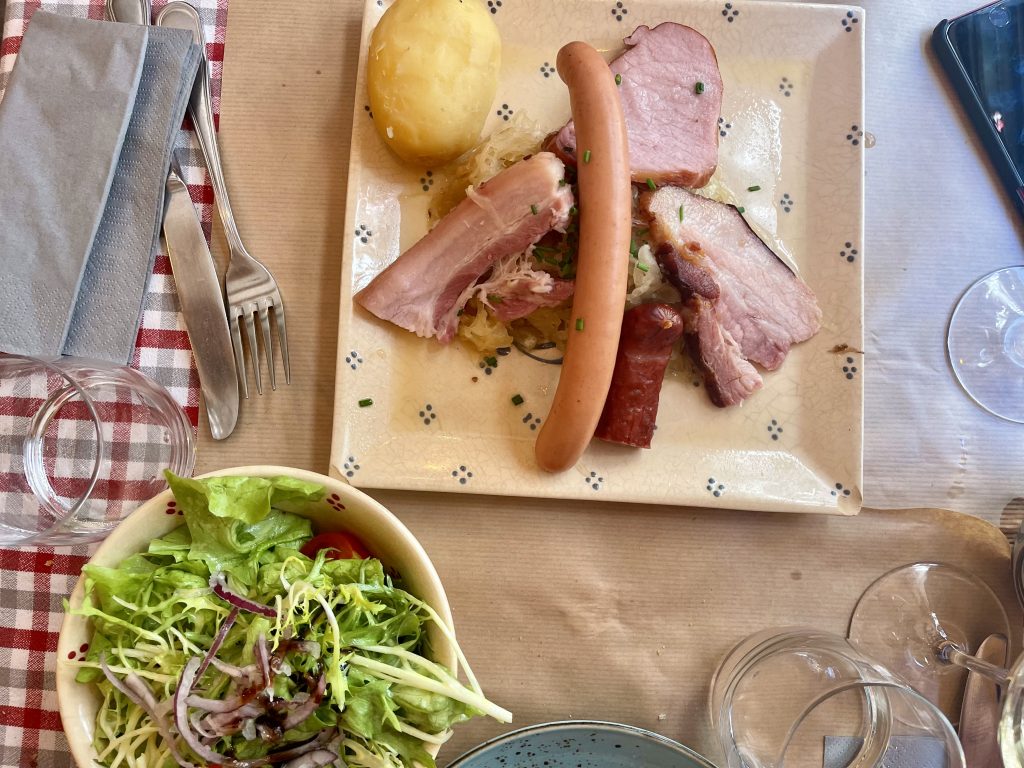 And what would a dinner in France be without a tray of snails smothered in garlic and butter!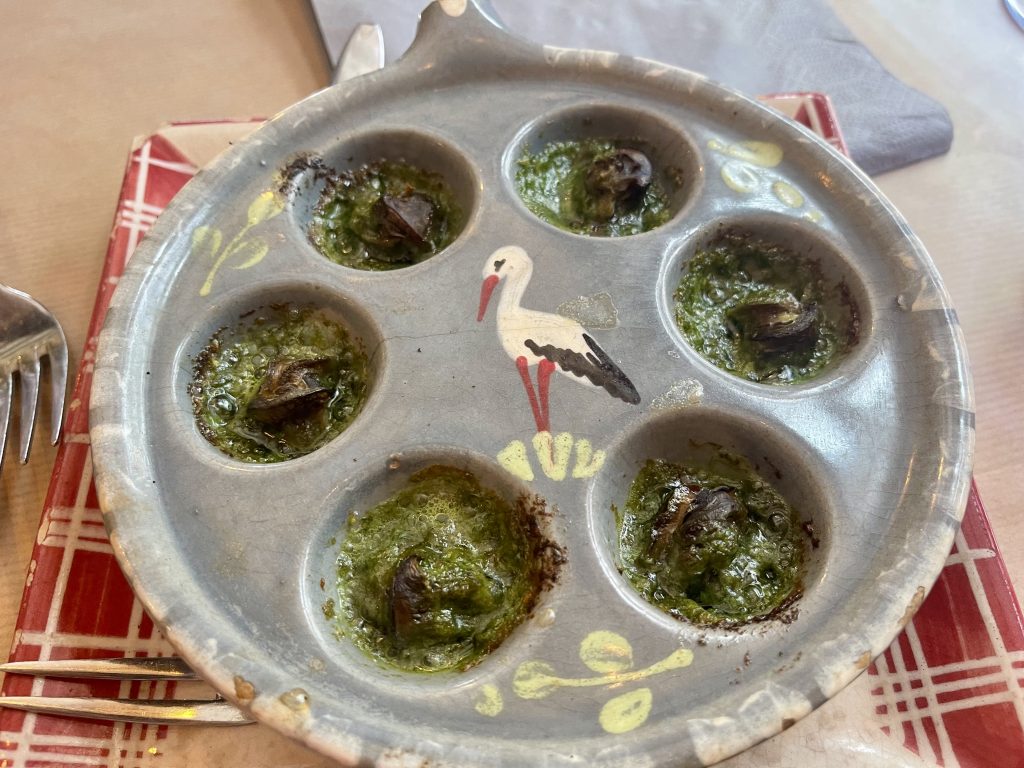 A trip in Fritz, my 1994 Mazda Miata, was a must since the sun was out and he needed a spin. We headed up the mountains of the Black Forest to visit some small villages.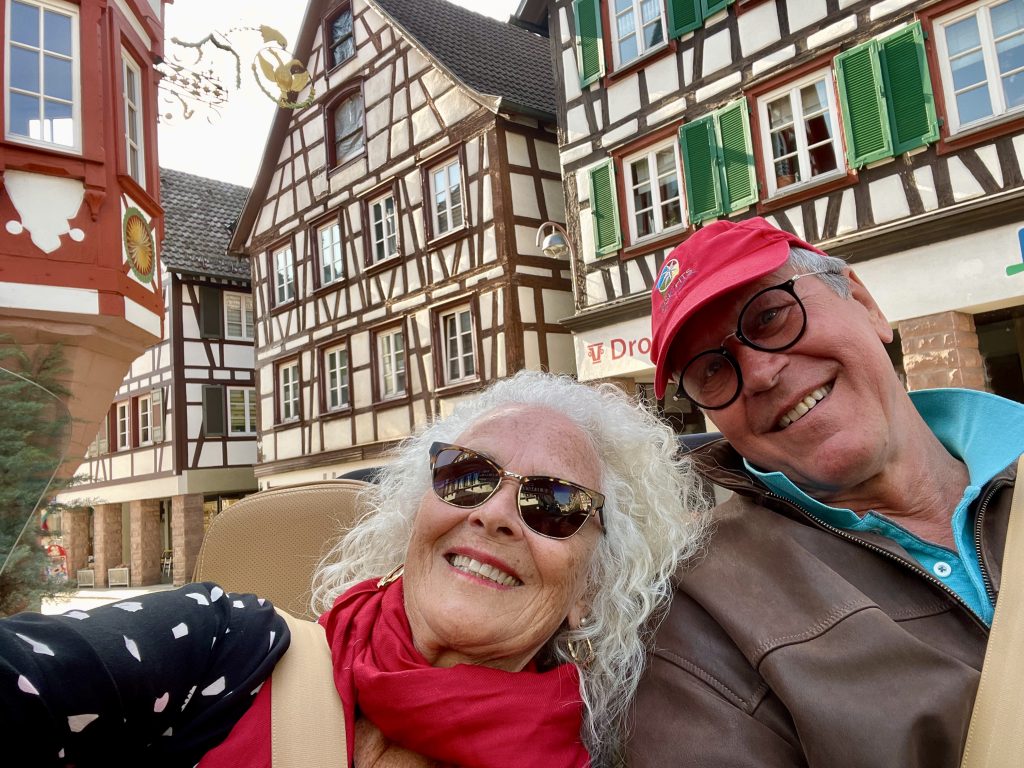 We will be heading out on our first boating trip today (check the first picture). The harbor planned a one-day trip to open the season which we will be attending. However, we will continue to Colmar, France, for a few days to enjoy the predicted sun and give Virus a good test run before the family arrives. So next month, you'll get some updates and pictures of our ten-day tour.
Lutz's oldest son, Philipp, and his family will come for a short boat tour sometime during the first of June, and then my daughter and her family from San Diego will arrive along with my son from Washington. It will be so much fun to see them all and share our home and life. My kids and grandkids have not been here for over ten years! We've got a lot in-store. If you are down this way, one location worth visiting is the outdoor Freilicht Museum in Gutach. It focuses on the Black Forest farming traditions. It is a fabulous trip for the whole family.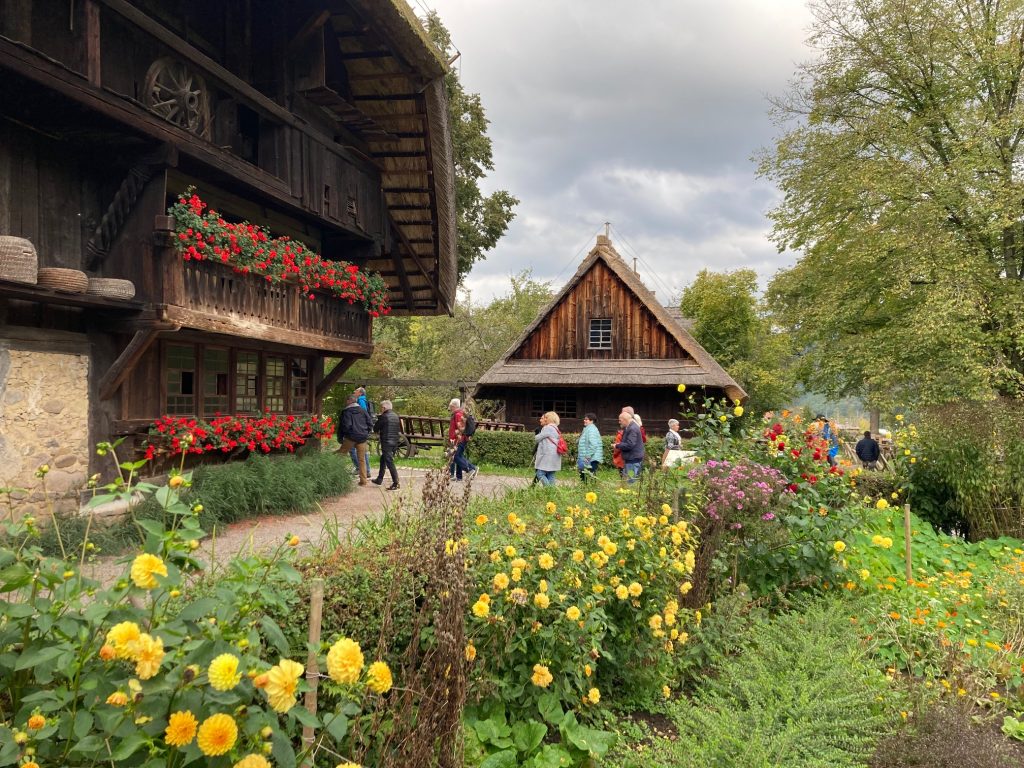 It's been a busy month completing our patio, planning for our families' visit, and the first boat trip of the season. Next month, I hope you join me for a boating update and our travels. Thanks for hanging in there and following our adventures.
I made some delicious new recipes this month and pulled out some oldie but goodies to add to our boating menus. I hope you give them a try and tell me what you think.
Fave Recipes:
It's rhubarb season in Germany, and this Rhubarb and Raspberry Galette is easy and delicious!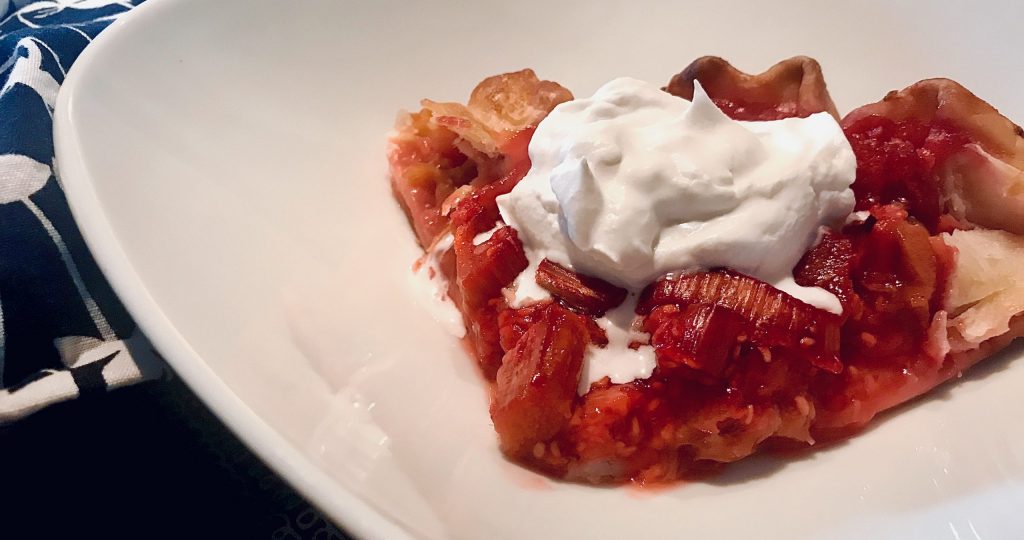 This weather makes me want to grill. I'm making my favorite Mango Salsa. It's perfect for grilled fish tacos or topping off that grilled chicken.
!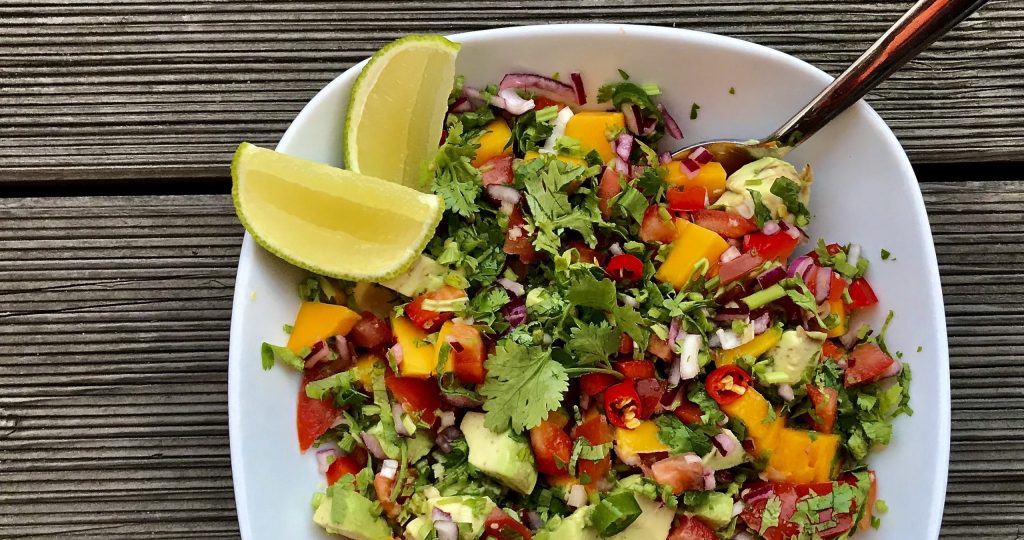 Fave Resources:
I am so used to carrying my glasses to all my shopping episodes. I read labels like a nut, and I swear the print on the food labels is shrinking on purpose, so you can't read all the dangerous ingredients. "Surprising Foods that Contain Gluten" by Dr. Axe was an eye-opener for me, and I hope it helps you make better decisions about the gluten-free foods you select!