Hi, my dear friends,
This has been a very unusual month of chaos and stress, mostly brought on by uncontrollable circumstances. Like many of you, we've had to deal with unreal challenges facing our lives as well as loved ones. From doctor bills to canceling trips and financial stress. It's a challenge to keep heads above water and our children can sense this.
There are so many posts online about this virus and it can get pretty overwhelming to identify factual info. I found that the CDC is a great place to read up-to-date information about the virus. This article is a very helpful piece of info related to children and teens, and their emotional vulnerability at this time. It's chalked full of good info and how to help our kids. Anyone who is a parent or working with children ought to take a peek and check it out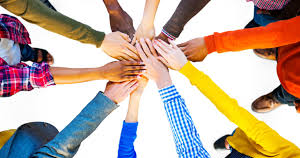 Here's one last timely article from an infectious disease specialist I found pretty profound. It clearly identified some of the repercussions our children might exhibit when they see negative adult responses to this situation such as hoarding and other inappropriate responses to this crisis.  Pretty eye-opening.