Woo, this is starting to get to me. Truly, staying home is not all it's cracked up to be. I'm being forced to do things I don't like to do like cleaning and going through 20 years of JUNK. Lutz is on it. He can't sit still so when the time comes to move he will be set. As for me, ha! I'd rather be cooking and creating. I'm finding things for Lutz to do (and broken things to repair…ha!) just so he stops bugging me to get busy.
I also suggest bike rides to avoid working in the house. We're still checking out trails and new biking paths around our local neighborhoods. Here's one site we saw on while cruising around… don't ask!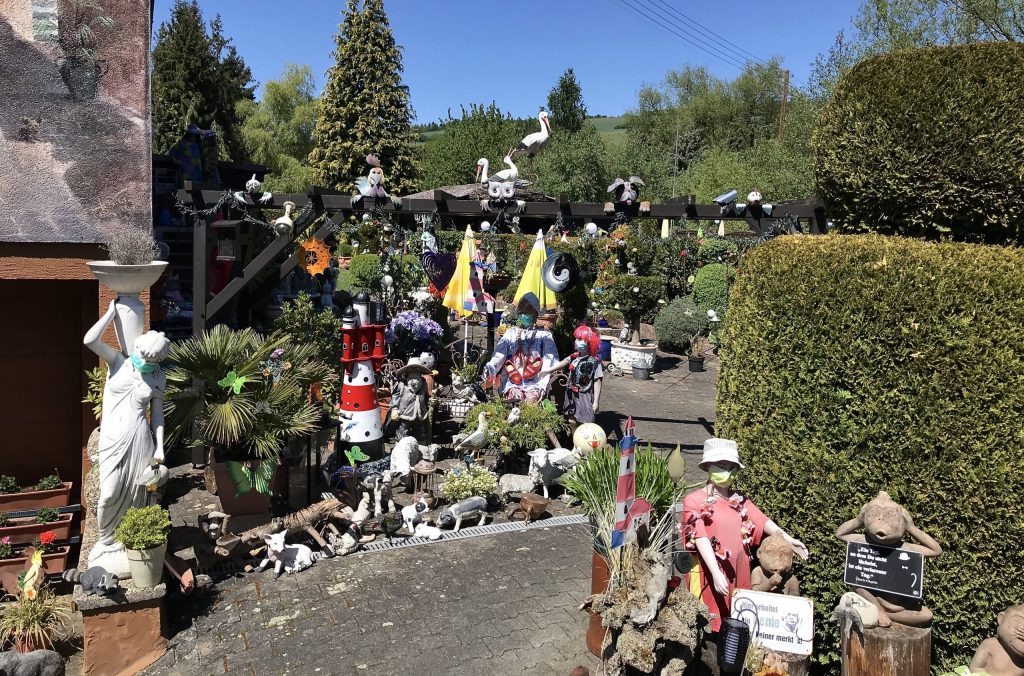 After our last bike ride of 68km one direction, I felt like I would rather be cleaning the house. Actually it was a great ride and so beautiful. However, I was so beat after going one way. I stood my ground, and Terri you'd be so proud of me, I asked for the train ride home…no requested the train ride home, no demanded the train ride home. I got it! By the way, that's my husband's bike. My electric bike is way too heavy to pick up!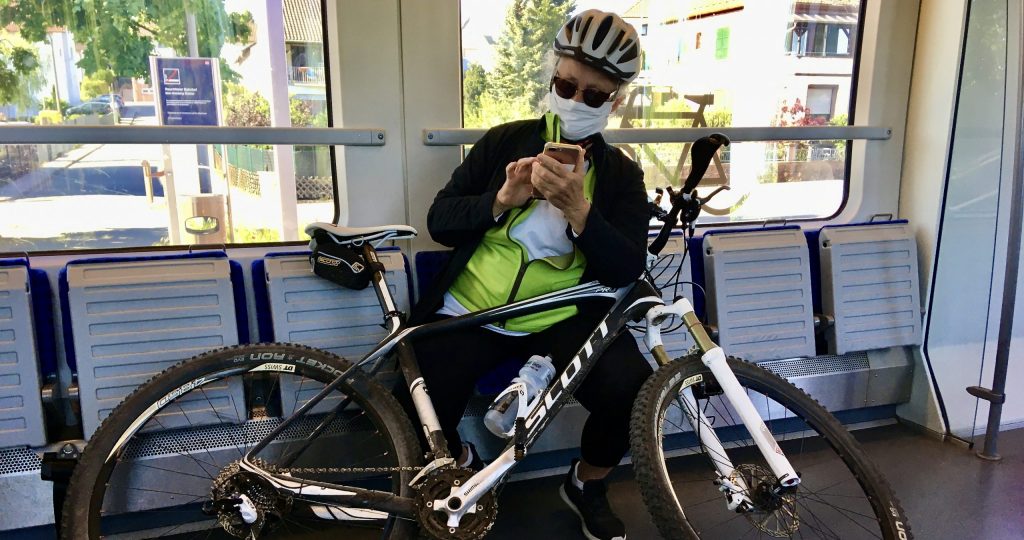 Last week we both started to go a little "stir-crazy". We needed to get to the Black Forest to deal with some paperwork on our home that is being built. We share the 3rd floor, or 2nd floor if your German, with another couple that is also building their dream home. The builders are just starting the walls on our floor. Exciting! On the other side of the complex is the Kinzig River.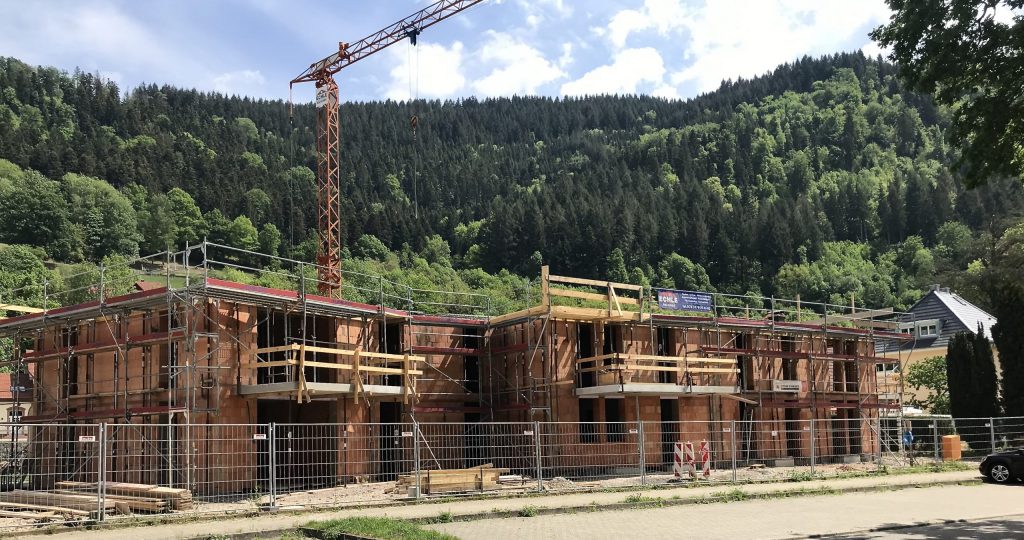 We were planning on driving 3 hours there and taking care of business then 3 hours back home. In the process of planning, I recalled that our friend's family had a cabin in the Black Forest and as luck would have it, it was not in use at the time. YEEHAW. Off we went. So, folks, we are still traveling but not on our boat or in our camper, and not too far!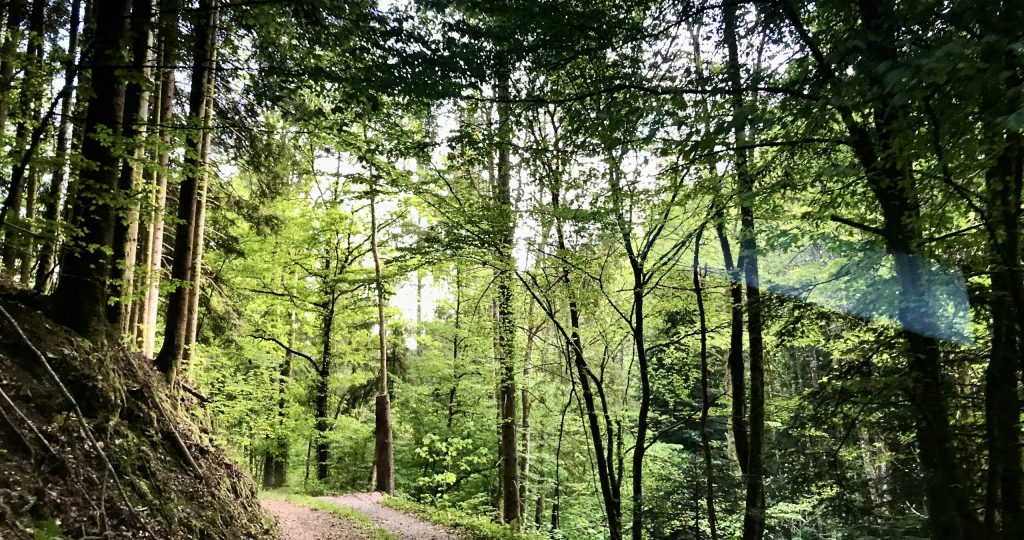 Check out this road into the cabin. Thick with trees and so green. You can't hear a thing except for the birds and in the evening there is a small creek nearby. Plus we had a couple of sunny days and some rain during our visit. It was magical.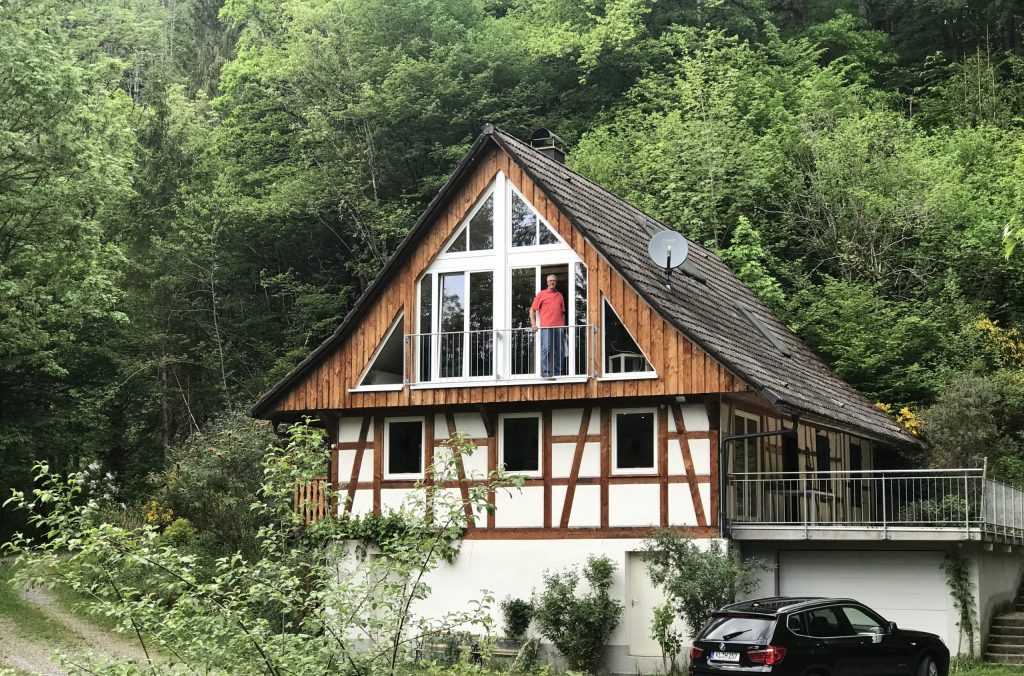 This cosey place sleeps 10 people so let me know if you're interested in a nice getaway after this quarantine is over! This cabin was comfy and so beautiful. Secluded, surrounded by trees and trails. It was high on a hill yet 15 minutes from town. Perfect for families and groups. Kids downstairs and adults upstairs. Newly remodeled and just filled with everything you need for a super perfect weekend!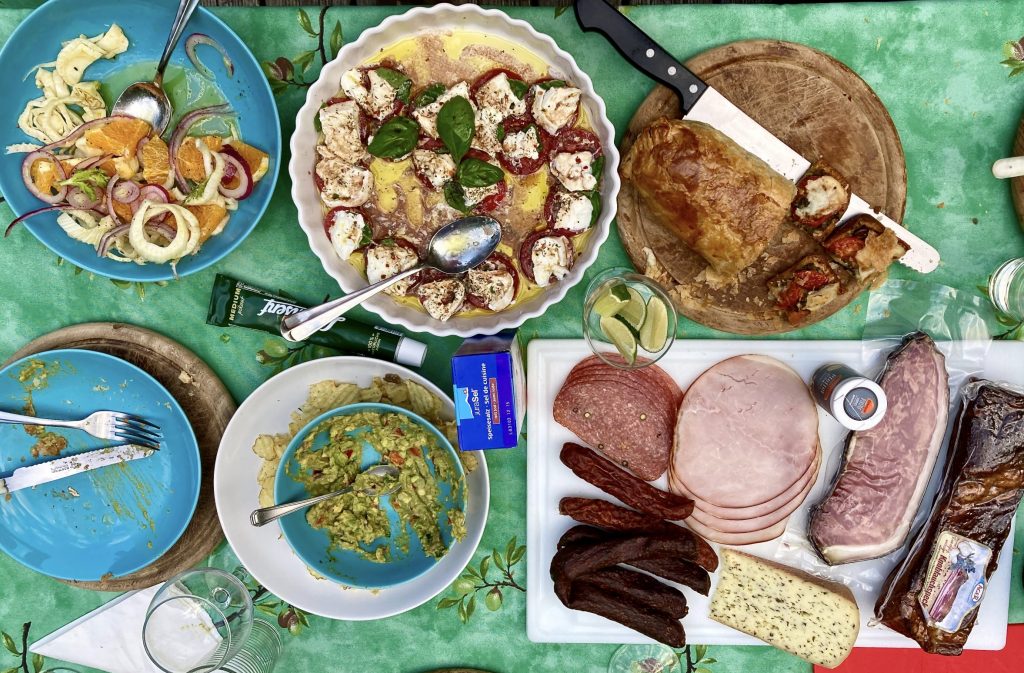 And of course, we ate well. Our farm-fresh meats, fruits, and veggies were always around. Plus I brought my own gluten-free bread from home and enjoyed each meal! I made a cheese and spinach pastry puff roll for our friends who were 2 feet away and for me my gluten-free version. Everyone ate mine!!!
We're home now and Lutz just left this morning to visit his son in Munich. I'm still balking at cleaning and going through 20 years of stuff. That's why I'm working away with recipes and writing my post. It brings me joy! I hope you've found some things that bring you joy during this crazy time. If you find joy in cleaning call me. I'll leave the key under the mat and you can spend some of your quarantine time cleaning my home. I'll leave you a yummy gluten-free snack as well!
Take care and make sure you check out the new recipes I posted this month. Easy and delicious!
Chat with you all in June's Cook'n Coach newsletter!
Melinda