Yes, the sun is out, the rain is gone, and we're moving on! We've visited some of the coolest towns in the Netherlands. Just to catch up, Last month we landed in Hattem and welcomed our friend Mike aboard! The next morning we headed to Kampen which is a larger city with an old city center. We stayed in the old fishing harbor in the center of town.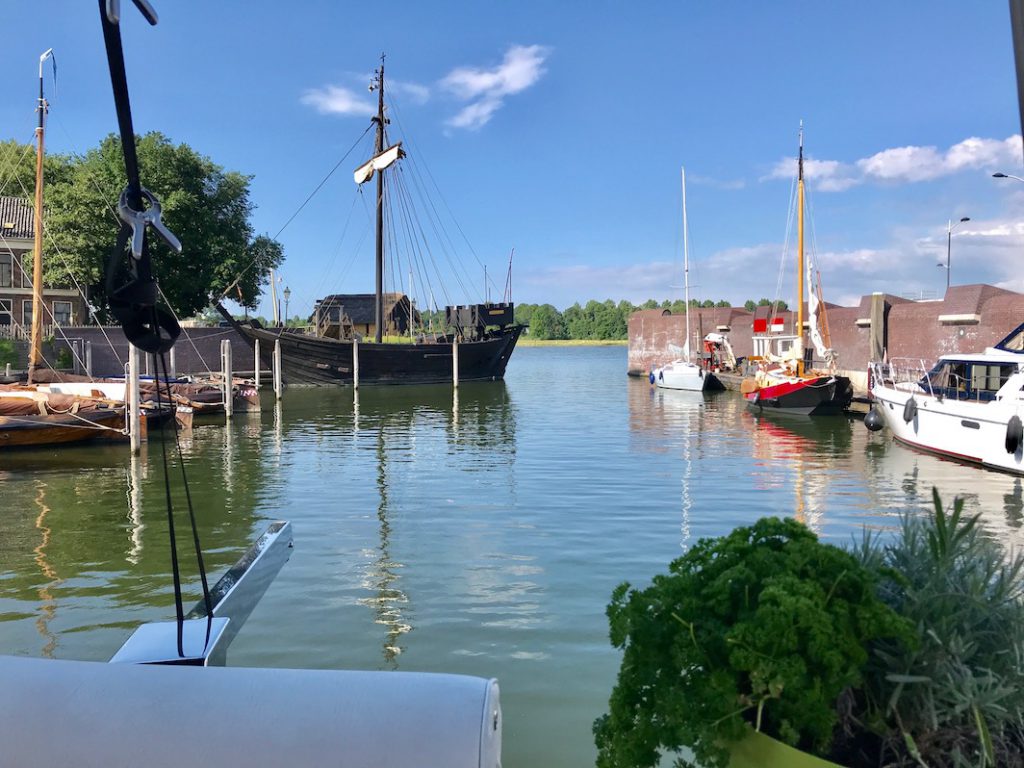 We took a walk around the city and discovered colorful alleyways and historic building.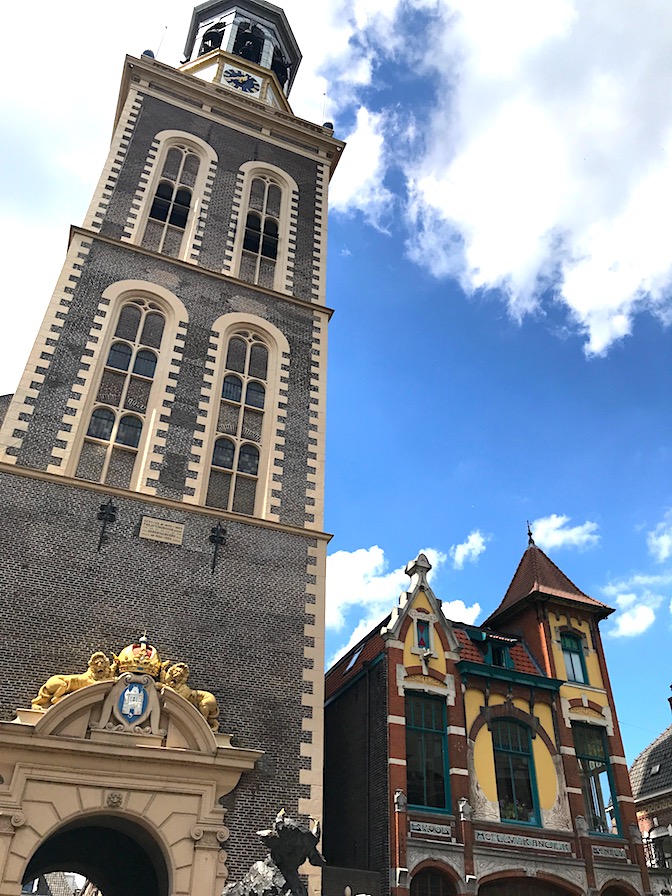 and the maintained historic city wall.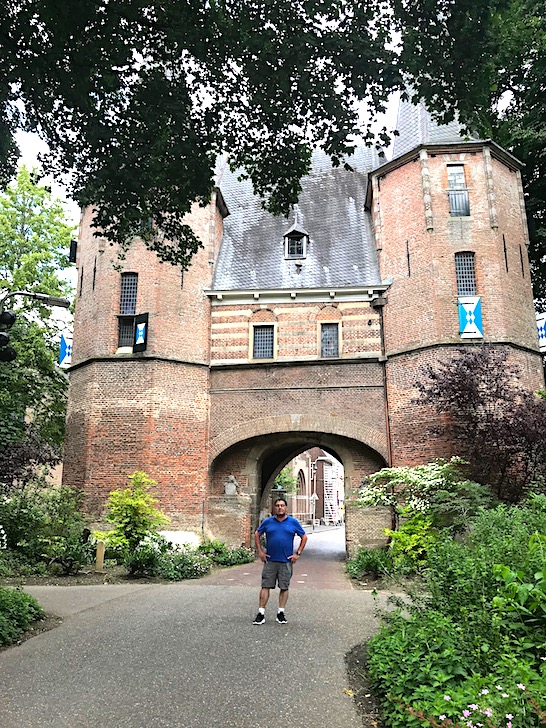 After two days of exploring Kampen, we took off for Elburg. This had to be my favorite town. Small quaint and locals in all the cafes.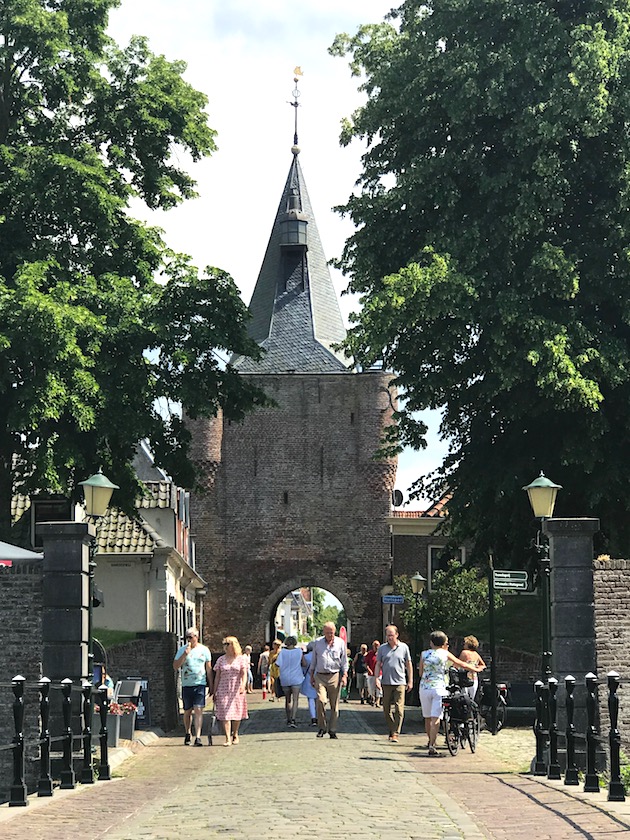 Of course, we had to introduce Mike to Bitterballen. It is one of the Netherlands favorite snacks. As for me, you'll never see me make them gluten-free. I can't stand them. I think it in all the leftover part of ? and put through a grinder then rolled in balls and covered in bread crumbs and fried! Not my cup of tea! How about you Mike?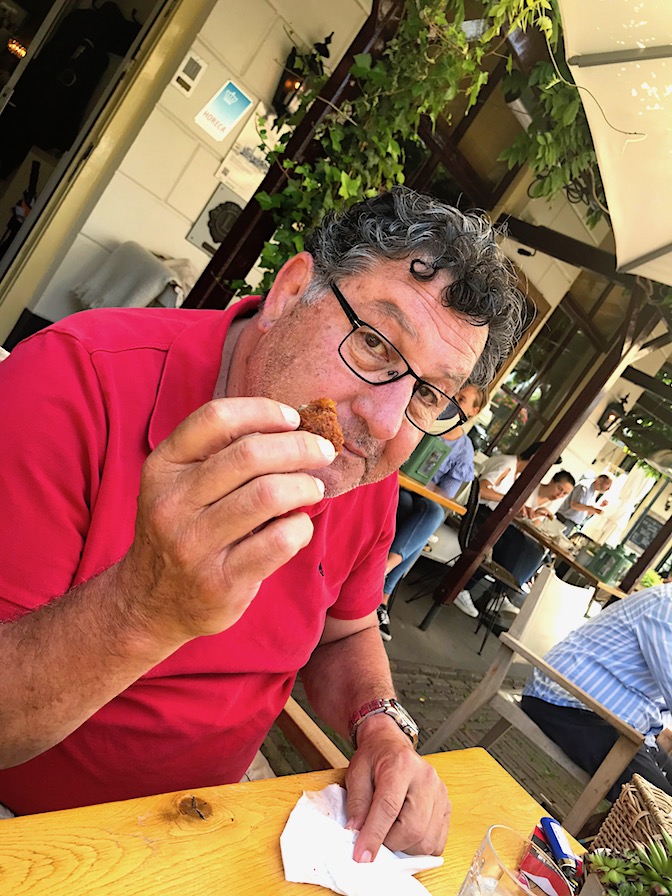 After two days Mike and Lutz made a two-hour bike ride to retrieve Mike's car. The next morning we said farewell to Mike. And enjoyed our last evening in Elburg.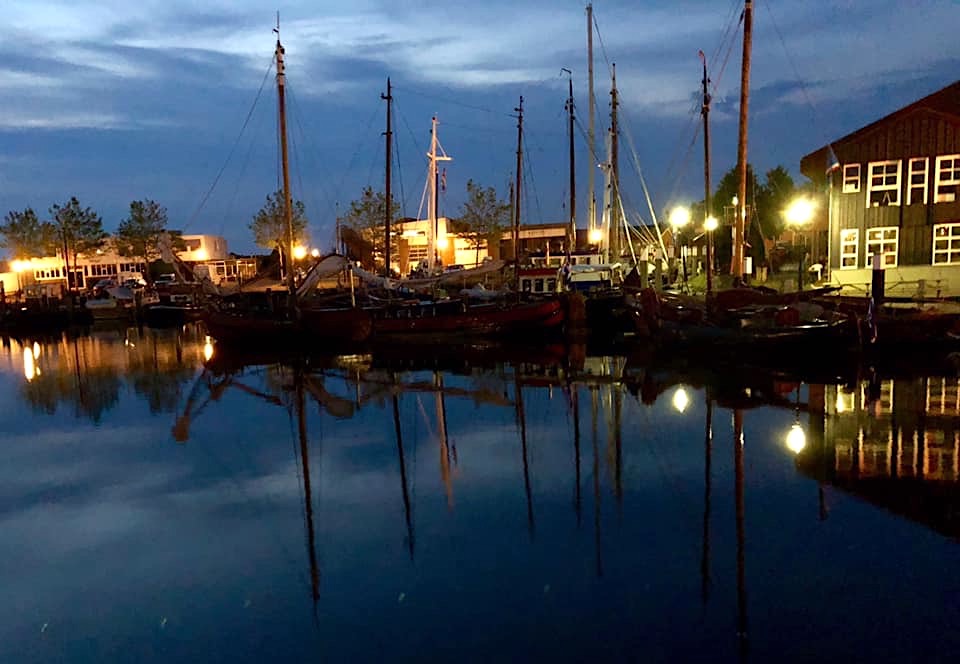 Our next stop was Harderjwick where we met up with our boating crew from last year. Alise, Paul, Mark, and Gerde. What a great visit and tour of this super quaint walled town. Plus the restaurant was perfect with a fresh salmon salad!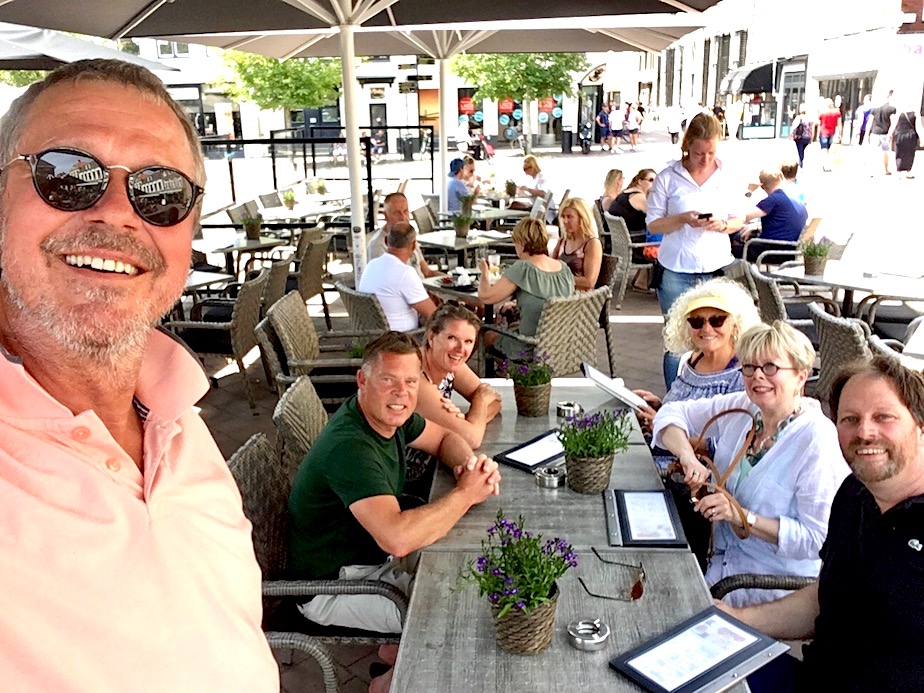 We left Elburg and made a three-hour trip to Spakenburg which is heading toward Amsterdam. Although this is known as a very touristy location, we were fortunate to arrive before the crowds, This is one of the oldest fishing villages along the IJsselmeer. It was a main trade route for the old merchants. Their boats are called Botters. Many of the Botters have been handed down over generations and a strong comradery exist today. You can see them working on them during the week and meeting up for a beer or two, or three…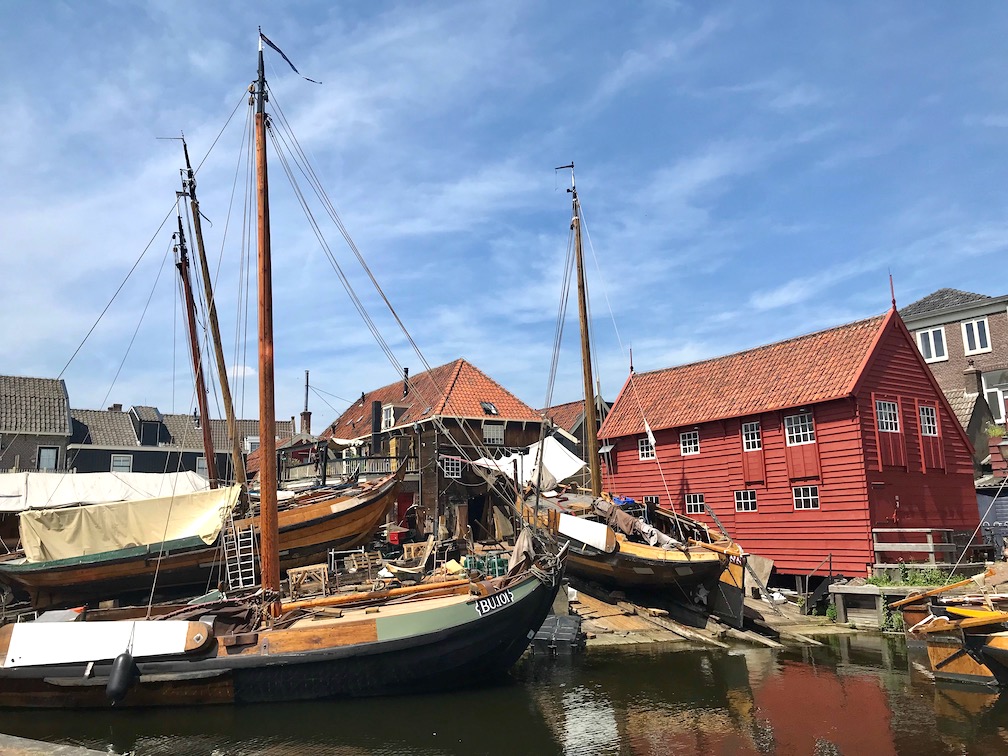 Of course, we had to check out the local museum and visit the school!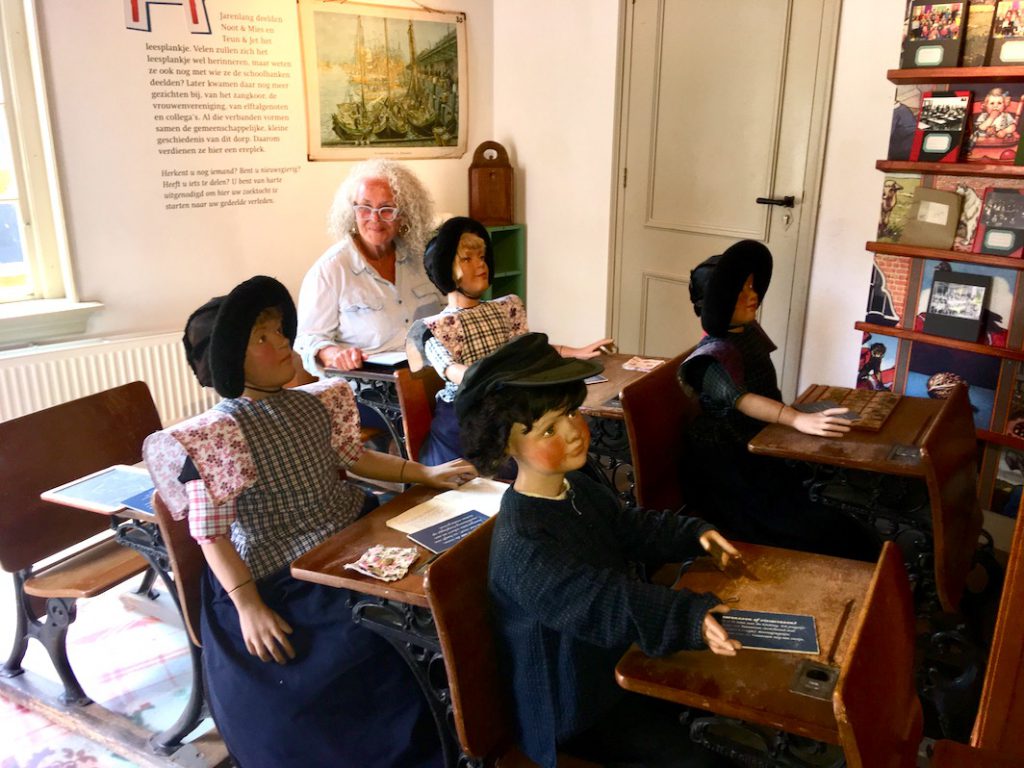 It was interesting to read that the children were provided with clothes which were to last four years. Hmmm, I didn't read that to Lutz!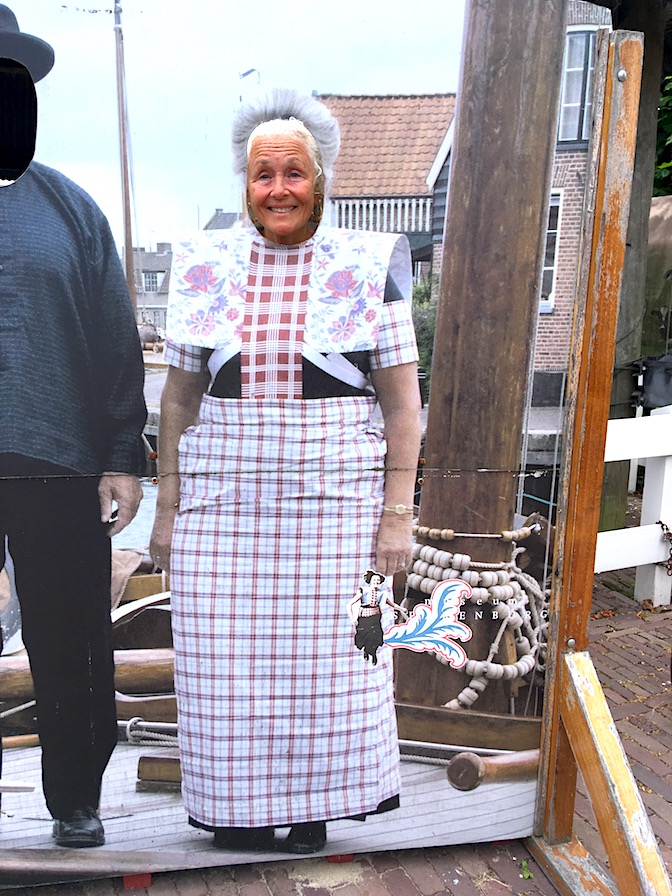 Our mooring was right on the corner where the Botters went out to the Ijsselmeer and returned each day. One afternoon we had the occasion to observe a traditional funeral of a captain of a Botter. The family and the casket of the deceased captain were aboard his Botter and moored next to us.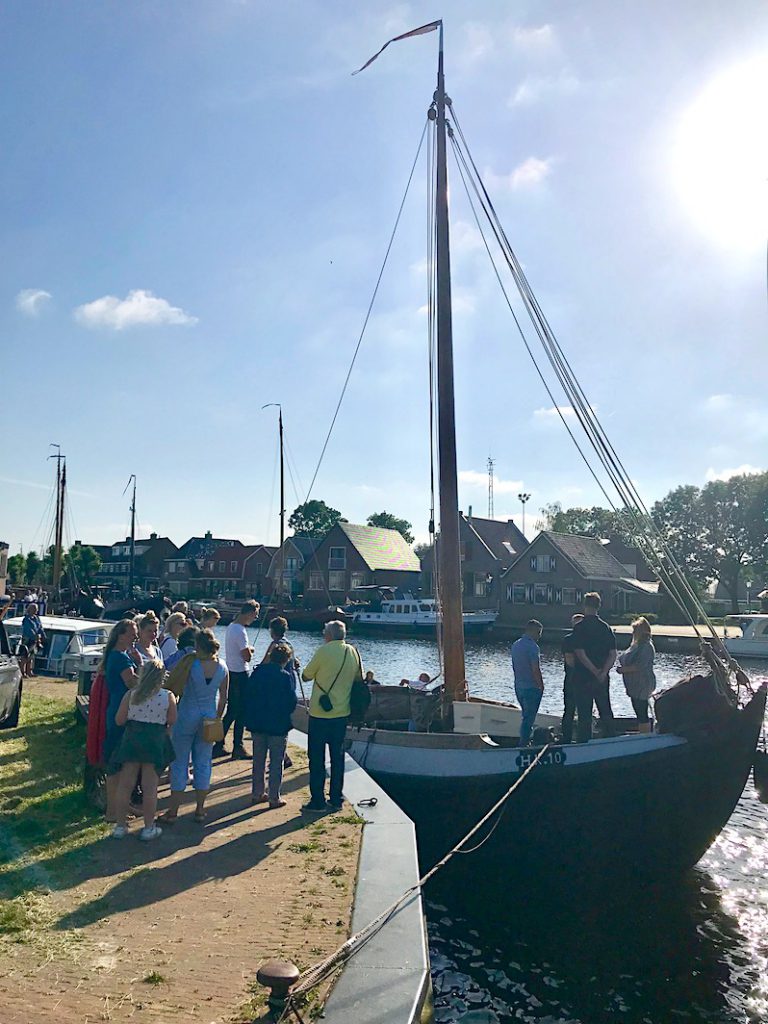 Friends and families who attended took their Botters to sea and when they returned they would drop their sail as they passed their dear friend and family. It was very heartfelt to see over fifteen Botters salute their sea mate and family in this fashion.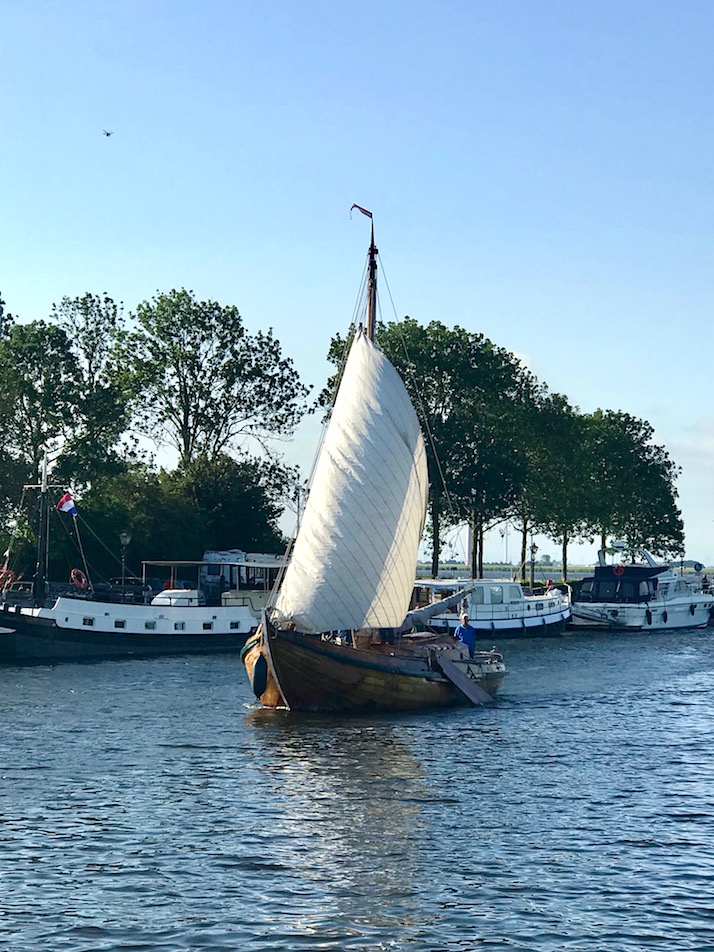 Today we are now in Naarden. It's about two hours west of Spakenburg. The old city is a fifteen-minute bike ride away and well worth the trip.  It's the oldest maintained double-walled city with an existing moat in all of Europe.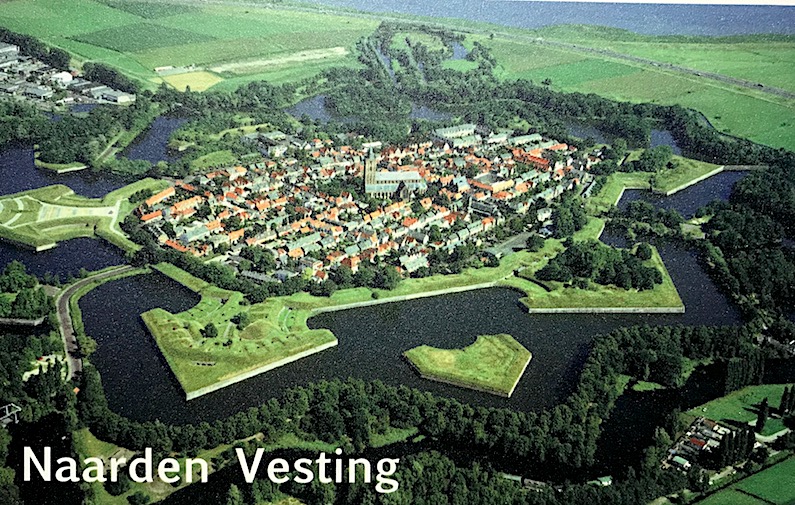 What would a bike ride mean without a flat! Thank goodness we made it back to repair Lutz's bike before our next adventure!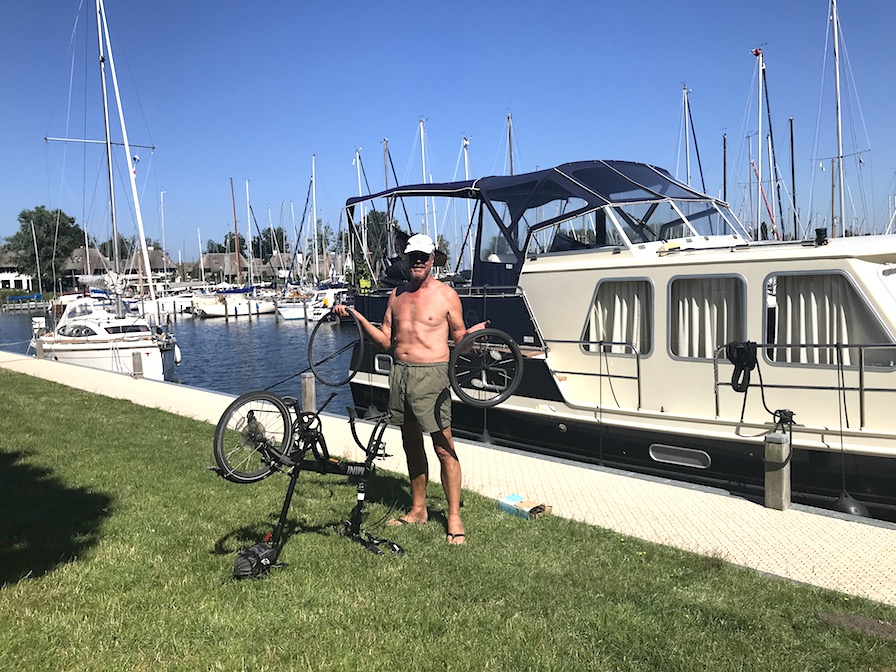 Stay with us as we head to Amsterdam to pick up Jennifer and Steve our dear friends from the USA. They will be visiting for a week as we take a short tour of the canals just north of Amsterdam. I plan to make our fourth of July a tasty one! Check out these meals for celebrating this next week.
Recipes for July!
It's time to get out that Barbecue and get cook'n! This fourth of July or any time add a little south of the border to your day. Most of these delicious spicy dishes can be made ahead. All you need is to light up the grill and slap on the beef!
Carne Asada…
marinated in Cilantro Chimichurri!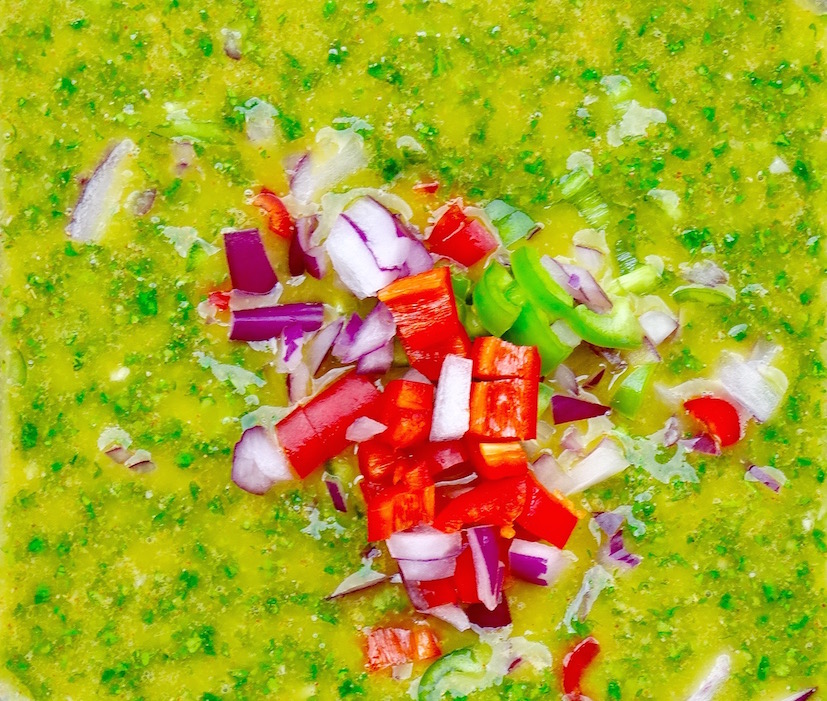 Click on the pictures and get started prepping for the best fourth of July ever!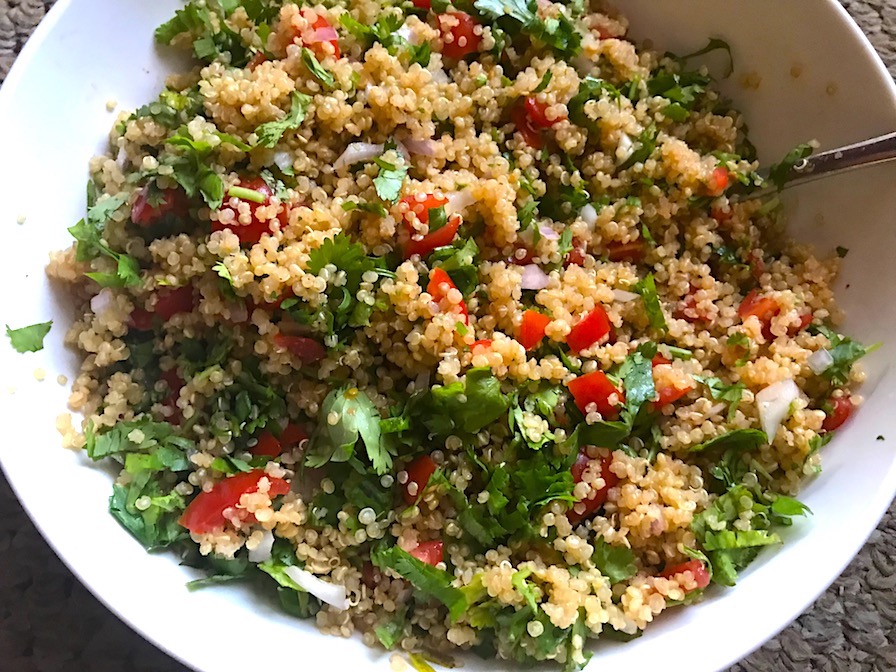 Resources & More: Cognitune-Smarter Health