Resources & More: Cognitune – Smarter Health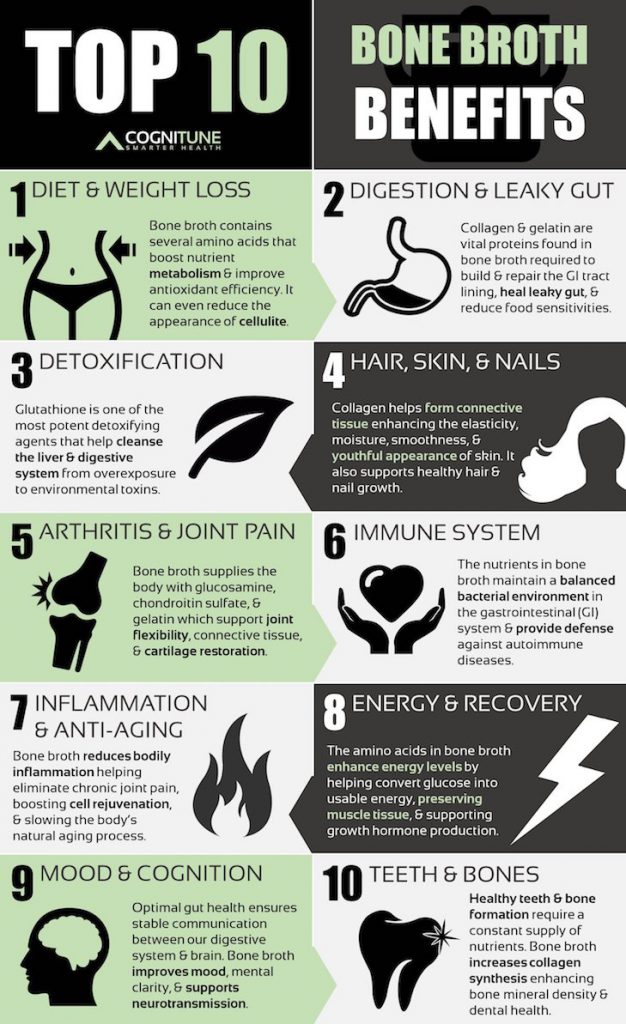 This site is loaded with information! I love their list of ten benefits of Bone Broth! Check it out and if you need a recipe for making your own check out mine! Crockpot Boney Broth is a quick and easy way to make broth with your leftover bio chicken bones. Then if you want to spice this up, check out my Asian Veggie Bone Broth. Both have lot's of collagen and turmeric to help with joint and muscle pain.
There's a lot more info on this site and helpful hints for a lifetime of living! Click here for more information about bone broth and supplements!