What a month! Rain, Rain, Rain…and thunder! Now, nothing but grey skies coming my way. We're making our way to Friesland via the historic water trade route. So much history and quaint old villages. I highly recommend that if you're looking for an excursion this summer head this way.  Many of these walled cities have existed since the 1100s or before, and still maintain their charm. Historic inns and restored Bed & Breakfast await you.
We left Mook, NL and with a guest on board, Margrit, Lutz's cousin and headed to Nijmegen NL. Nice little village along the Waal Canal, the name of the Rhein in the Netherlands.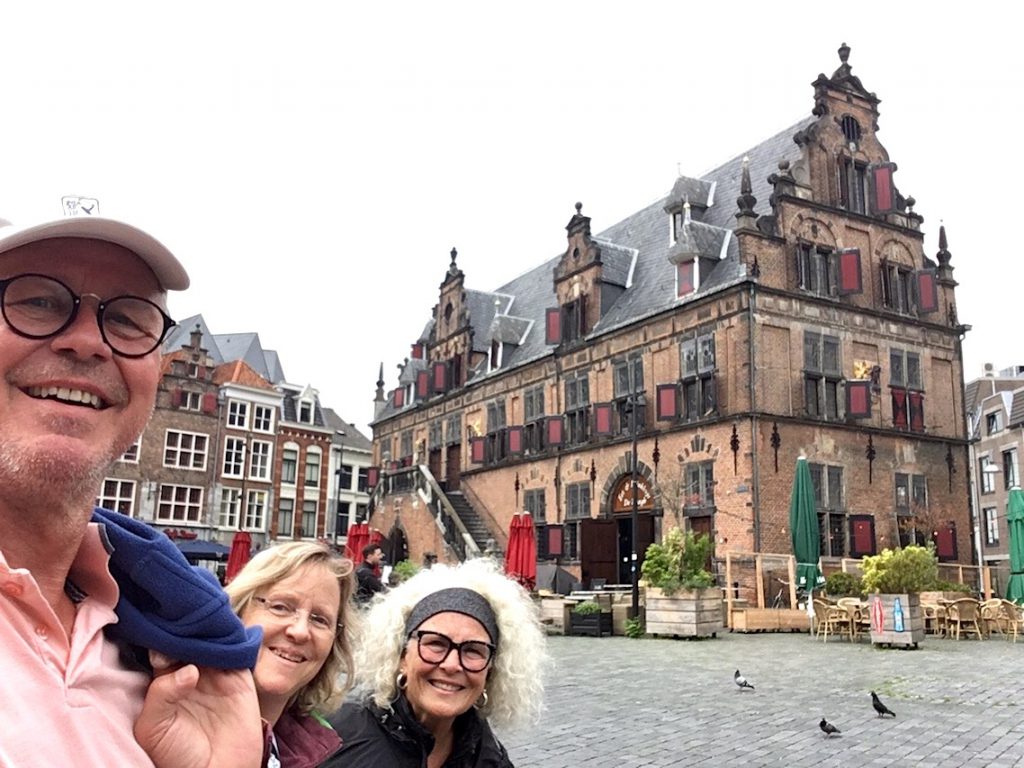 Took a walk through time visiting the local Bike Museum.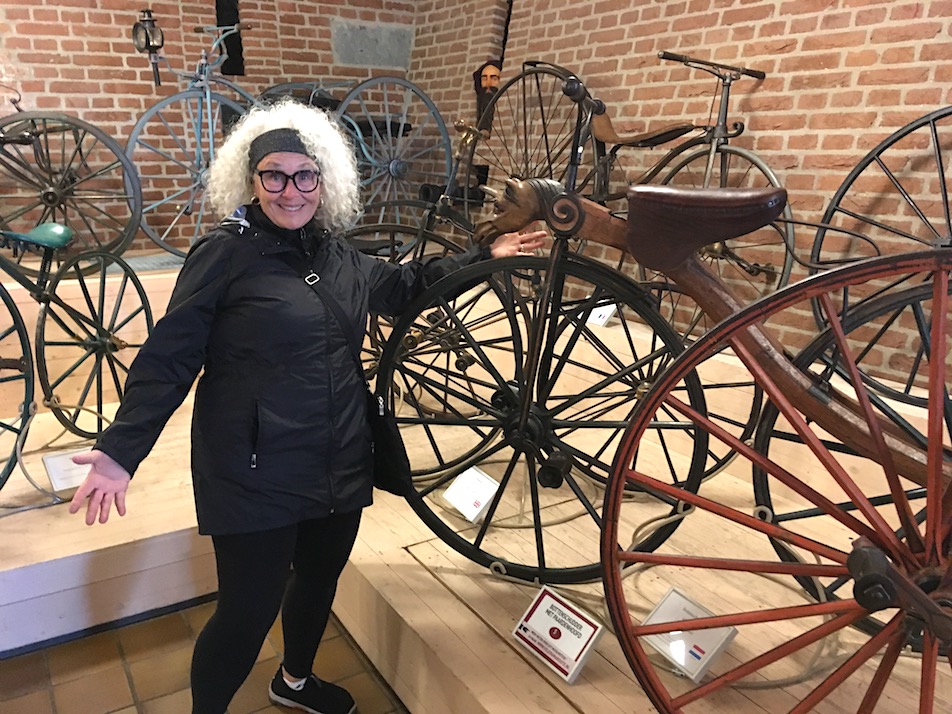 We made a one night stop in Lathum along the way intending to head to Doesburg. But, after chatting with several boaters they recommended we bypass Doesburg and head downstream to Zutphen as suggested along the IJssel river.
Here's a small map of where we're headed.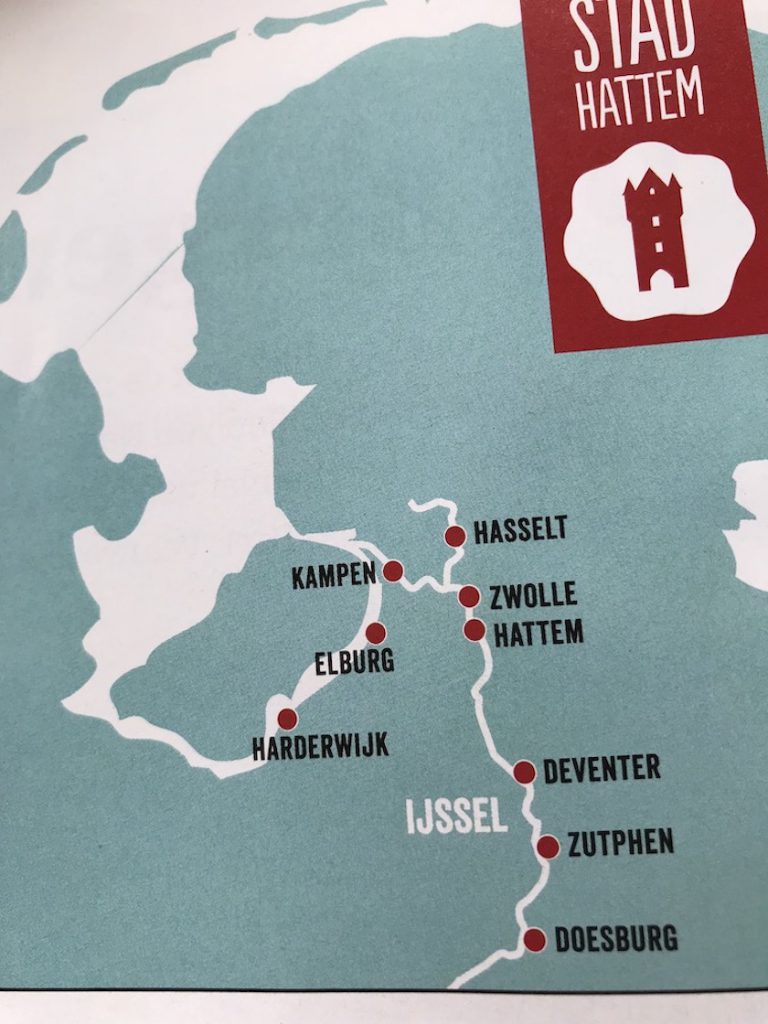 Arriving in Zutphen we found a slip in the historic harbor right in town. Plus, we were blessed with two days of sun!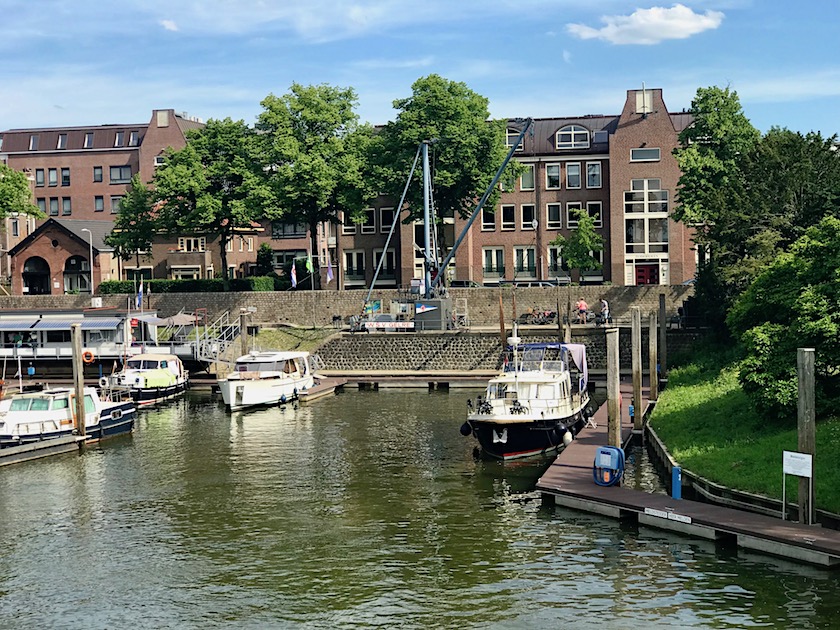 There were key Museums telling the tales of the battles and restorations after several wars.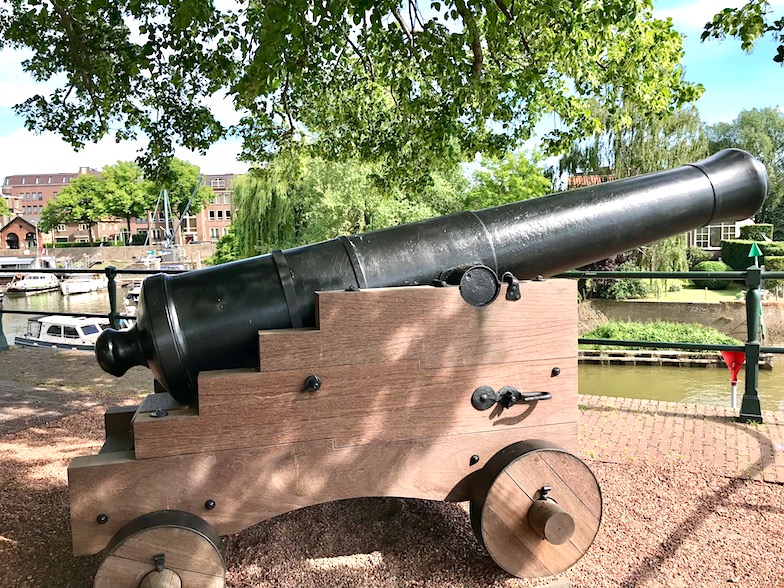 A stroll through this super city revealed medieval castles and churches.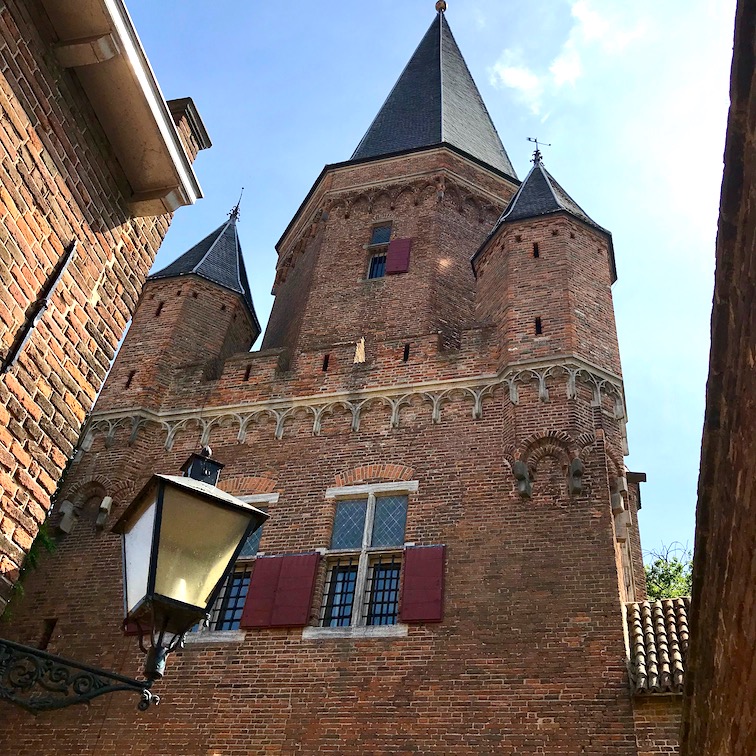 Side streets with canals weaving their way through the town blooming with flowers from the recent rains.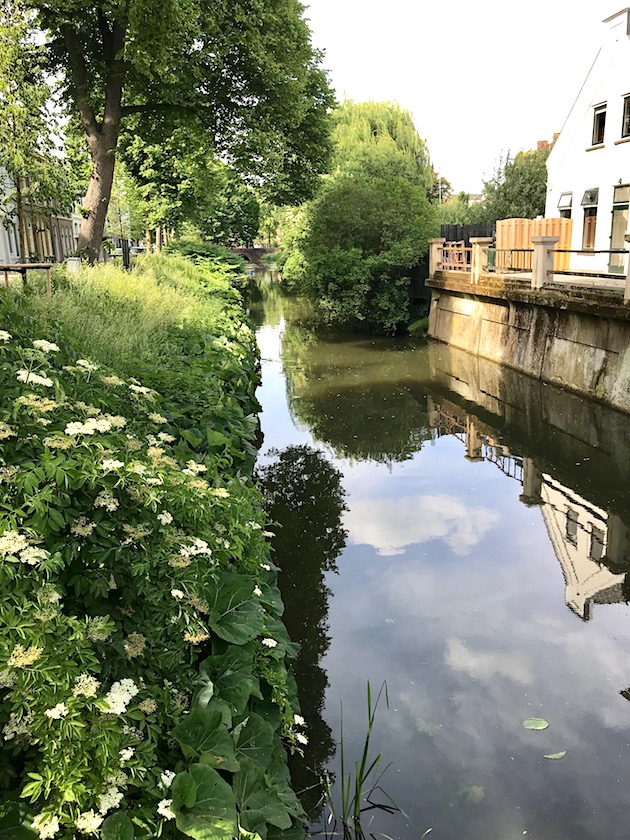 We had one last hot day and after our farewell dinner with Margrit, Lutz's cousin, and her husband Julian, we headed for Deventer.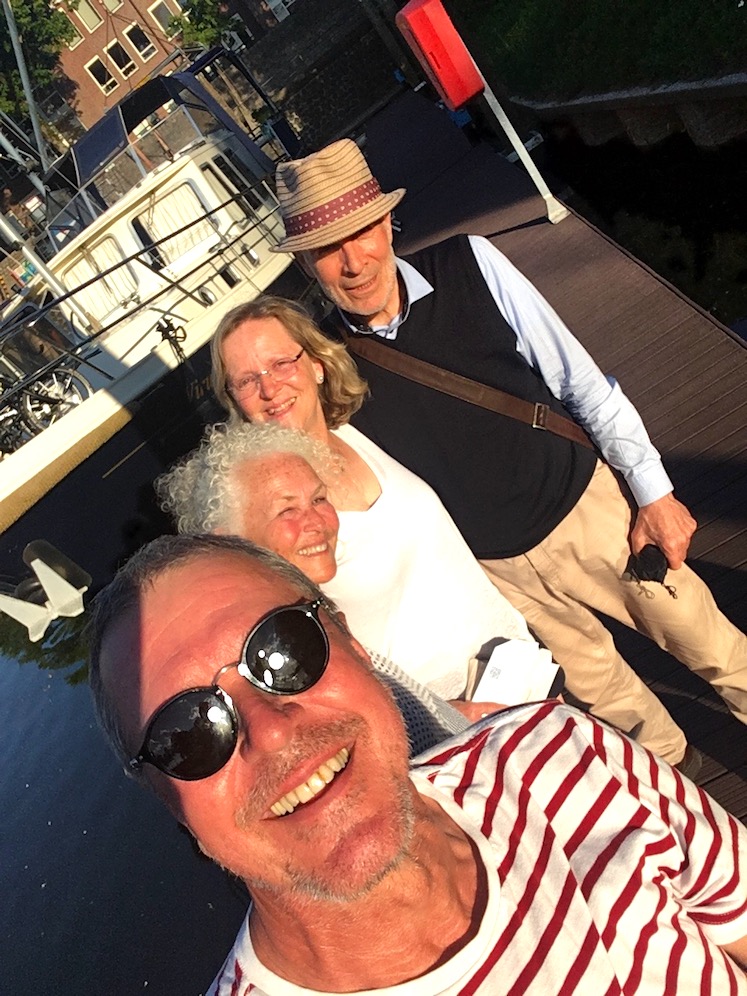 Landing in Deventer, the forecast began to look grim and clouds were rolling in. Our sunny days were over! A storm was on its way so we harbored and hurried to town to check it out.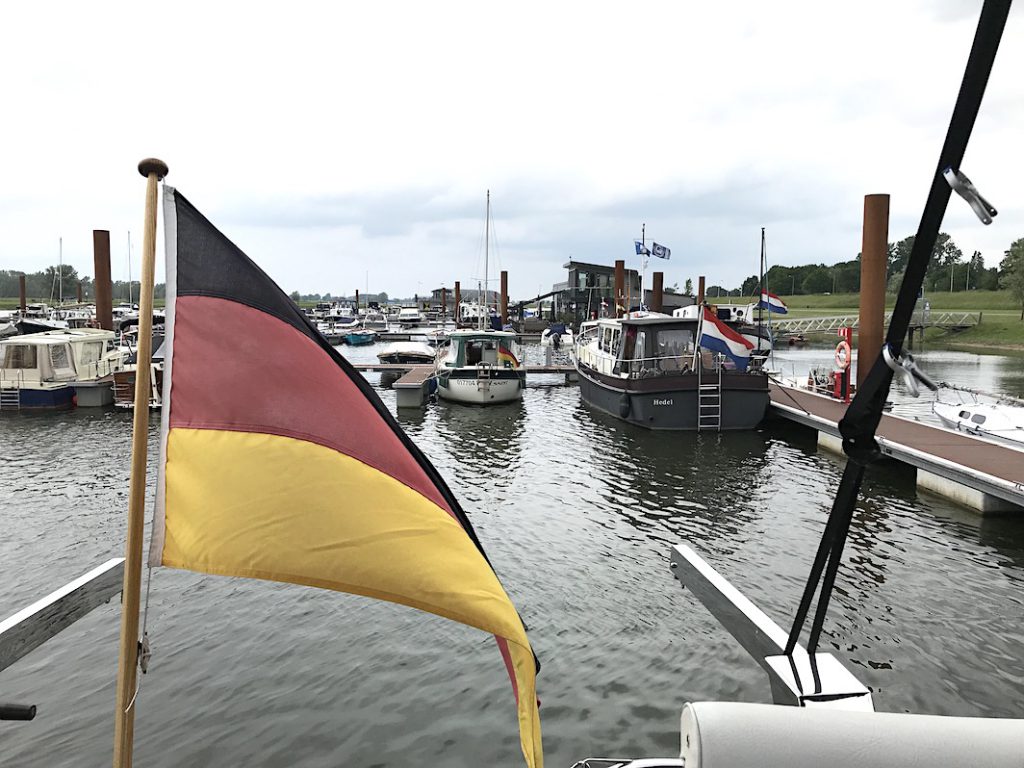 The city was amazing. Streets twisting and rambling through the center of town filled with secret alleyways some decorated with flowers.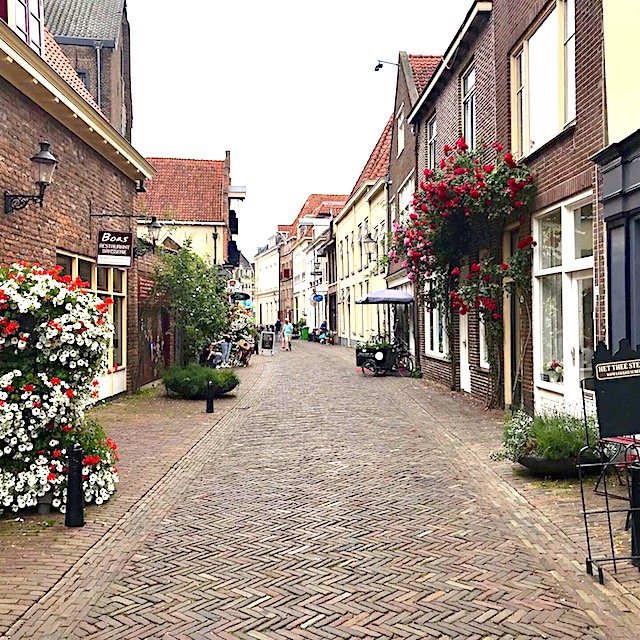 While others were filled with colorful umbrellas.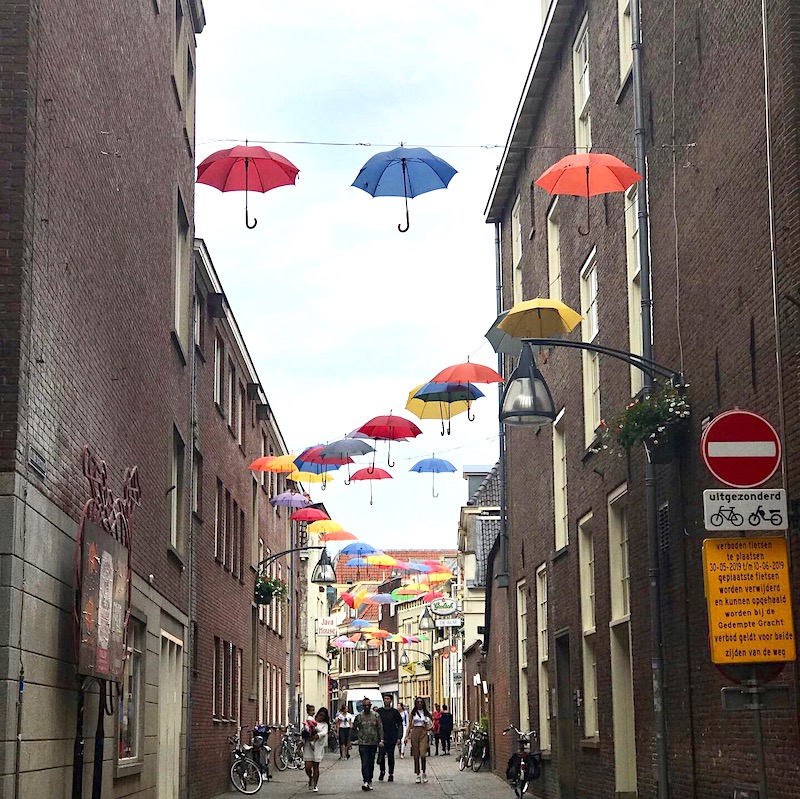 Of course, we had to have tea in one of the side allies with a local cake that was carried on merchant ships as they traded along the waterways since it lasted longer than bread! I was in luck they made gluten free!!!
The only thing that distracted from the beauty of this cool little place was the invasion of a circus which filled the center of town and blasted a conglomerate of noise.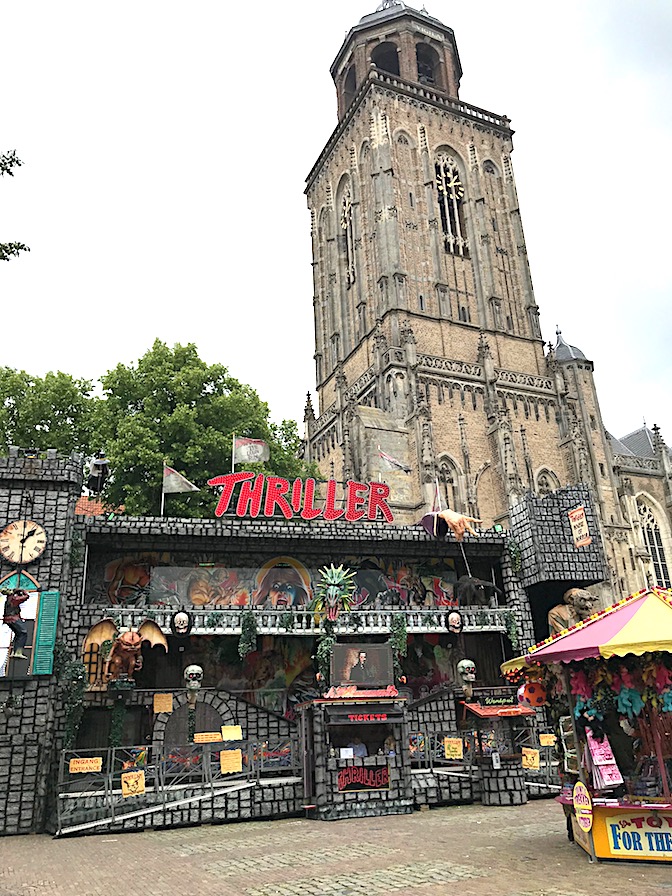 Off we went the next day to Hattem. We arrived yesterday and fell in love with this very small village. The harbor is directly in front of the city.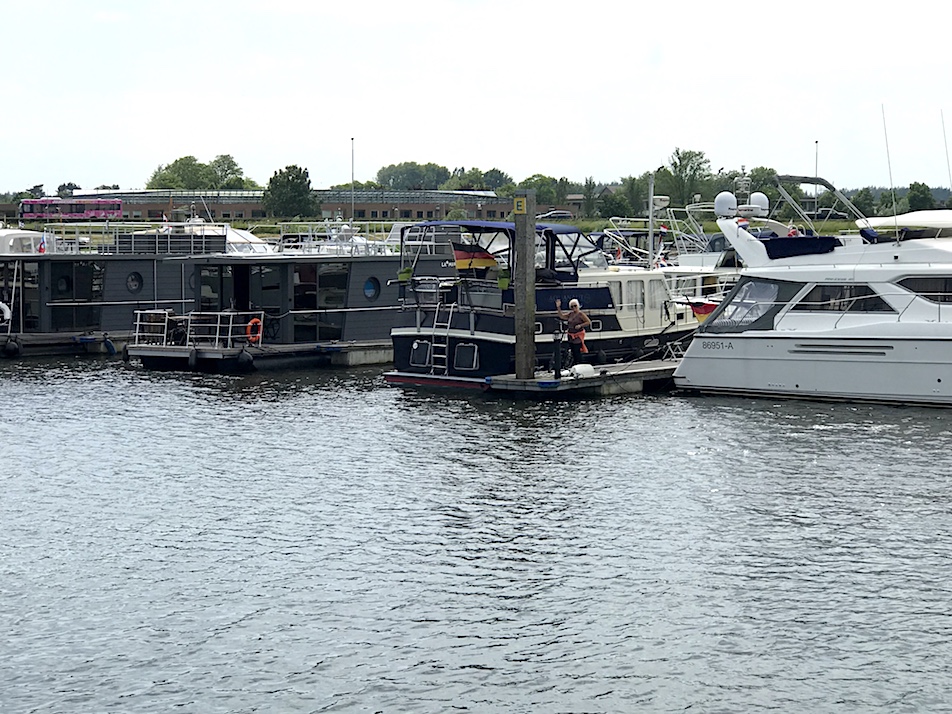 Lutz was rather impressed since it only had one shopping street. This charming, romantic village is a classic example of the unique villages in Netherlands.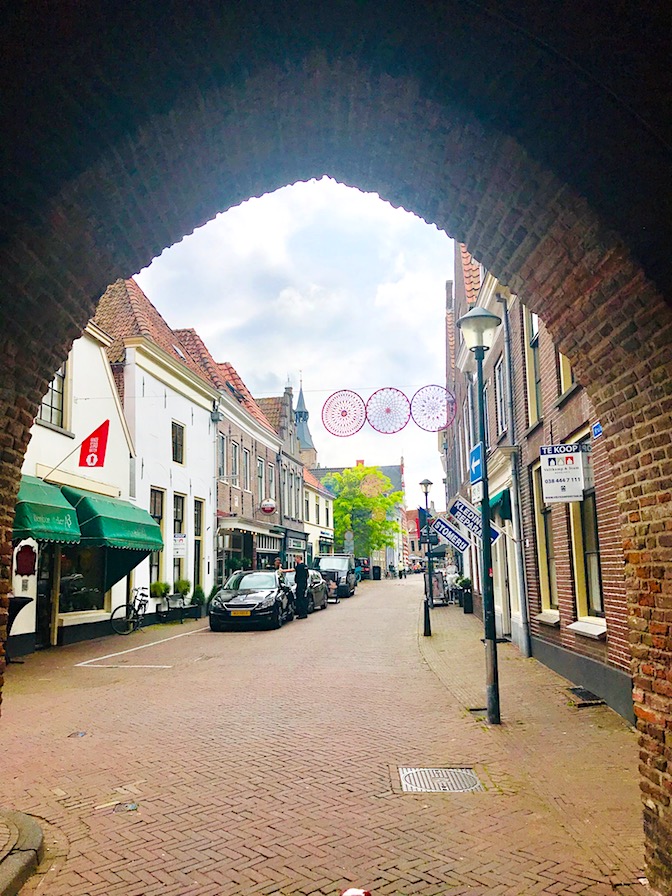 This is the coolest city thus far. It is small enough to tour in 2 hours and filled with restored and many original buildings. It's surrounded by a small canal and It even has its own windmill!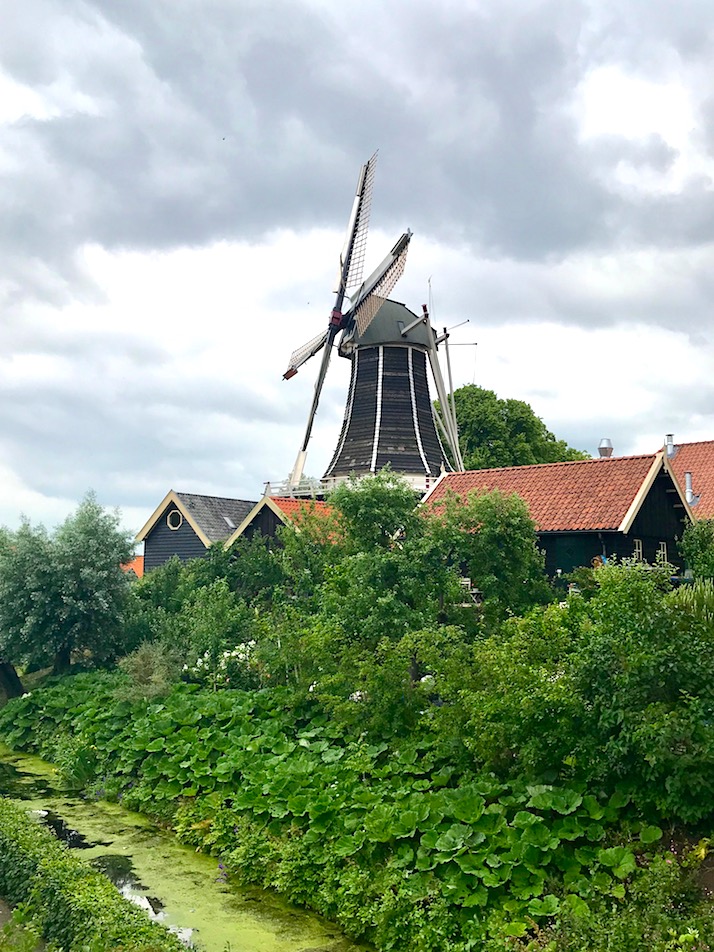 There's only one main street with a beautiful view of the town church and side allies begging to be explored. Plus it saves us money since there are fewer shops!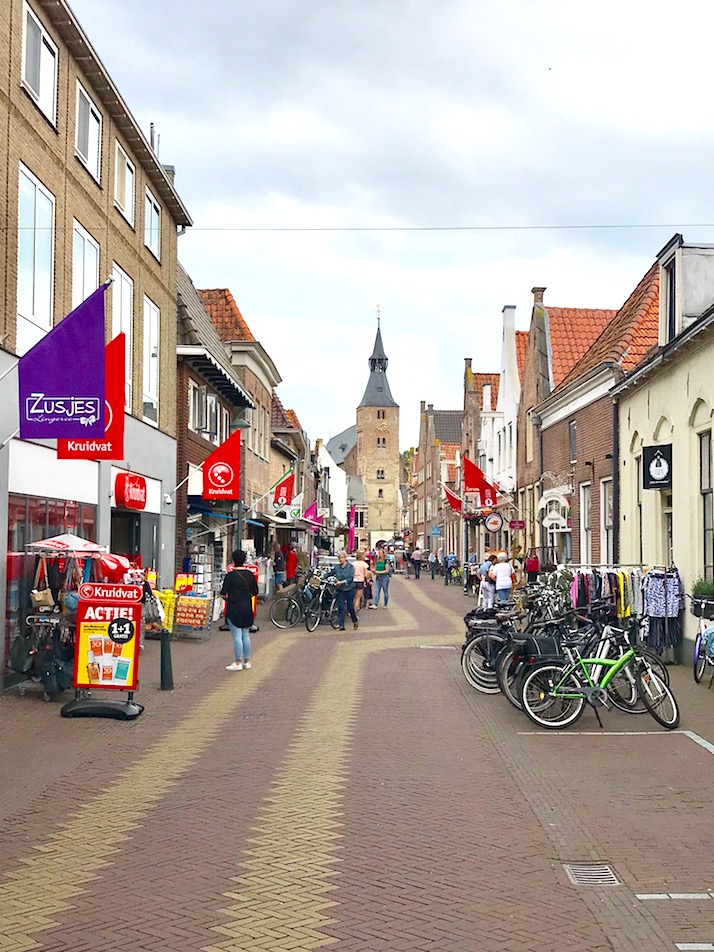 Today we visited the Bakery Museum. It was so realistic. The Museum is in the actual bakery from the 1400s.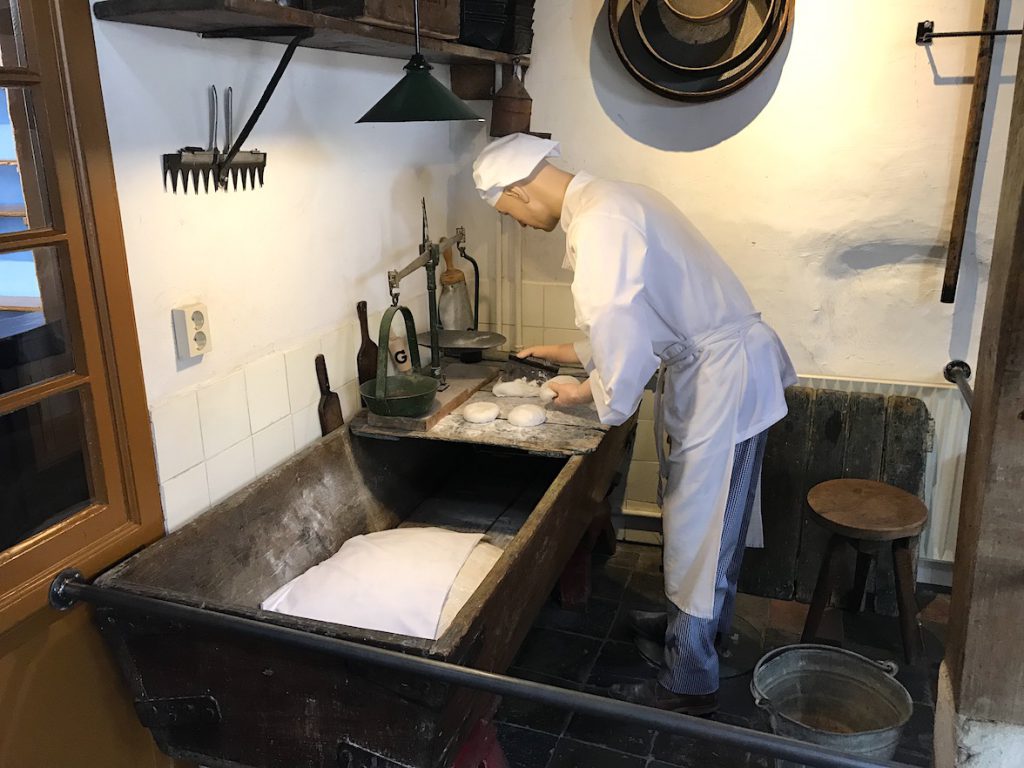 The fake folks made it seem so alive! Loved how they had the kids working as well.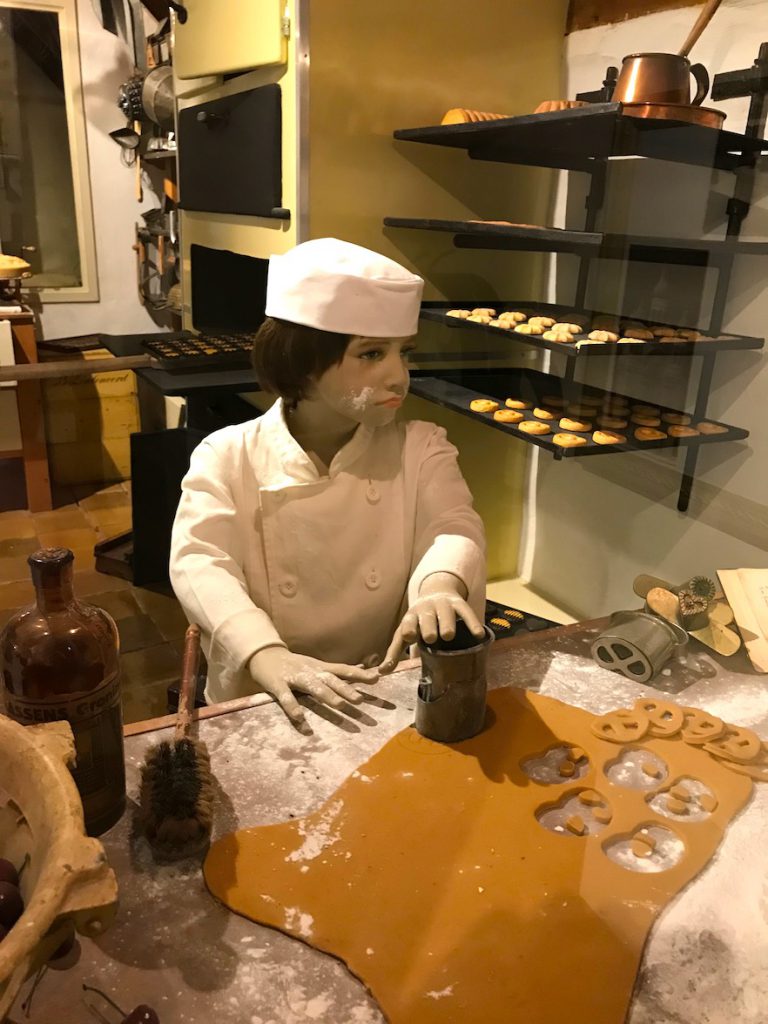 The scenes were really great and original tools and machines were displayed as well.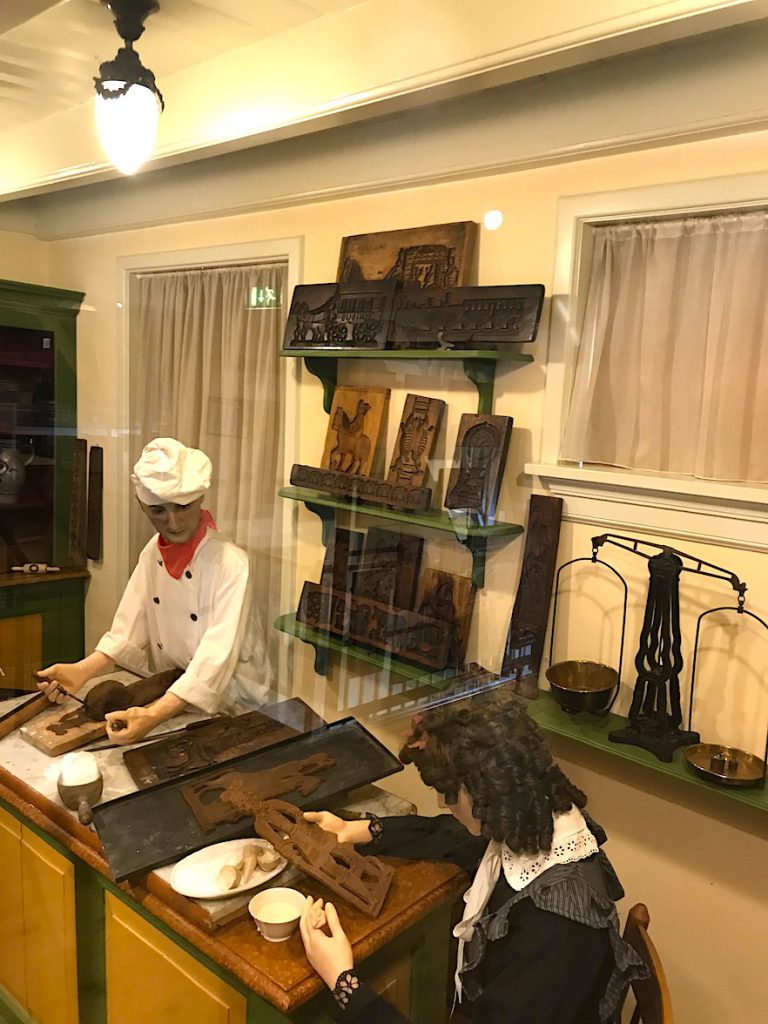 Of course, they led you to a bakery to part take with a fee but…we declined and headed to another well-known attraction, the Chocolate Shop! And yes, I did partake ONE piece. Come on, just one.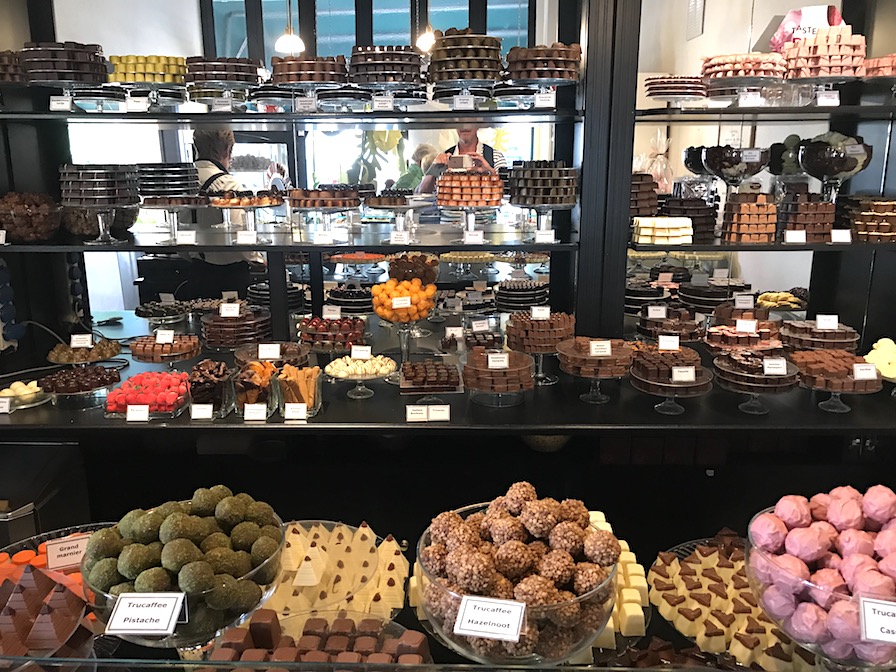 We decided not to head out and harbor for a day or two in Zwolle on the advice of locals. They indicated it was big and busy. Instead, we took a chance and rode the thirty minutes by bike to Zwolle and hopped a ferry along the way.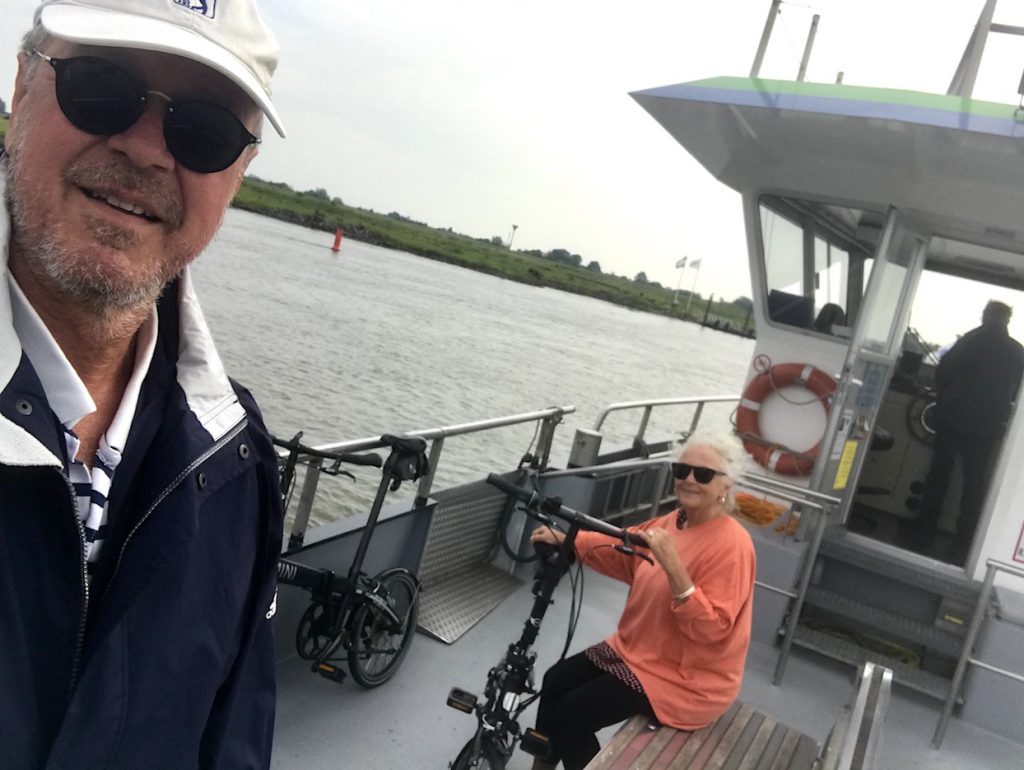 Our friends were right! Zwolle was a hectic city but the market was huge and filled with color as the sun decided to peek through.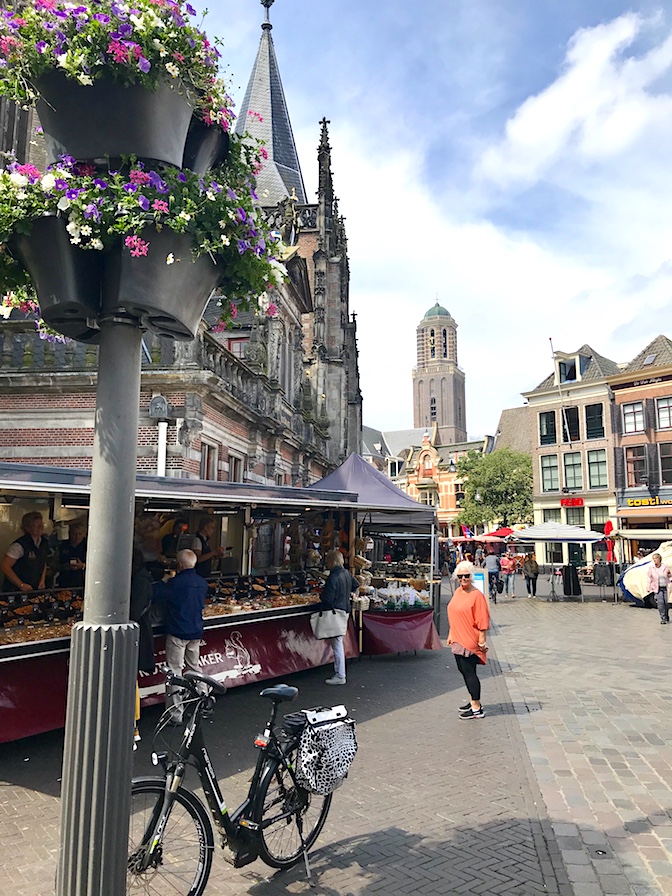 We returned home just before the storm set in. We're still here in Hattem for a while and plan to baton down the hatches again since thunderstorms and rain are on their way. We'll do some more exploring like biking to nearby villages (weather permitting), sampling legal foods and visit Aton Pieck Museum, the illustrator for many of Grimms Fairy Tales. 
Thanks for joining us on our travels. Oh by the way…I PASSED my German drivers test! Woo, glad that's over.
Until next month, may your days be filled with sunshine, health, and good food!
This lady is incredible. I found her site five years ago and loved what she was doing. She took Paleo to another level for me and made it alive. Sonia provided some great recipes that helped me along the way and also inspired me. Today she is exploring the Vegan life but her recipes are still adaptable and so healthy. Click here to more!
Hey there!
WELCOME TO MY KITCHEN!
I'm Sonia, a former overweight, heavy drinker, chain smoker, and food junkie now trying to find my own healthy balance, one meal at a time.
Recipes to beat these days of grey skies!
I made it to my favorite organic meat stand in time to get the last whole chicken. I needed some warm bone broth in this cold weather. Sure you can cook this babe on top of the stove by why? This Crockpot Chicken Boney Broth is delicious and can be cooking all day while you're working or heading to the park with the kids, Click here for the recipe.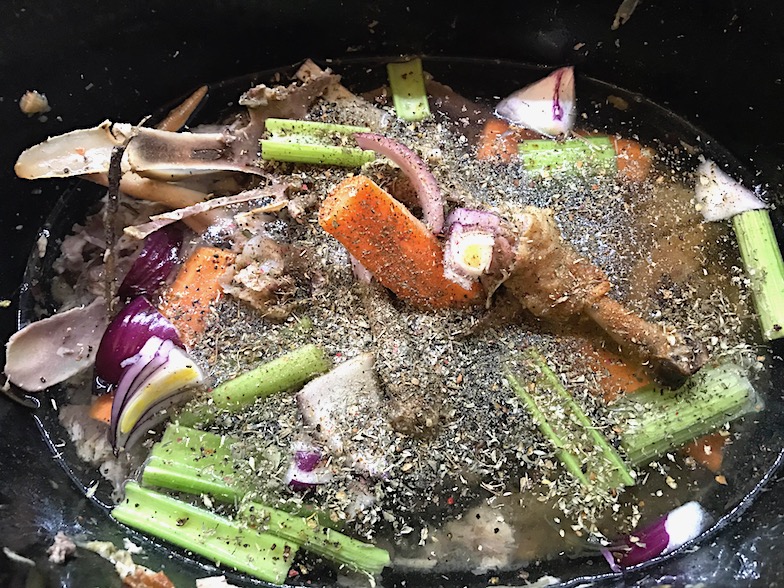 Warm up that salad with some Spicy Avocado Dip or Dressing. I love cutting up veggies and dipping! This recipe can be a dip or a salad dressing and is easy to put together at the last minute. Click here to read more.