We're back from our April travels! What an amazing adventure exploring and sampling savory and sweet "street eats". Just to let you know, I worked my magic to stay gluten, soy and dairy free but sometimes things just happen. I was pleasantly surprised to find that the resort stocked a full shelf of gluten-free foods. I don't usually buy gluten-free products but when in Italy "I needed" pasta and this was the safest way to enjoy the culture and the cuisine for me.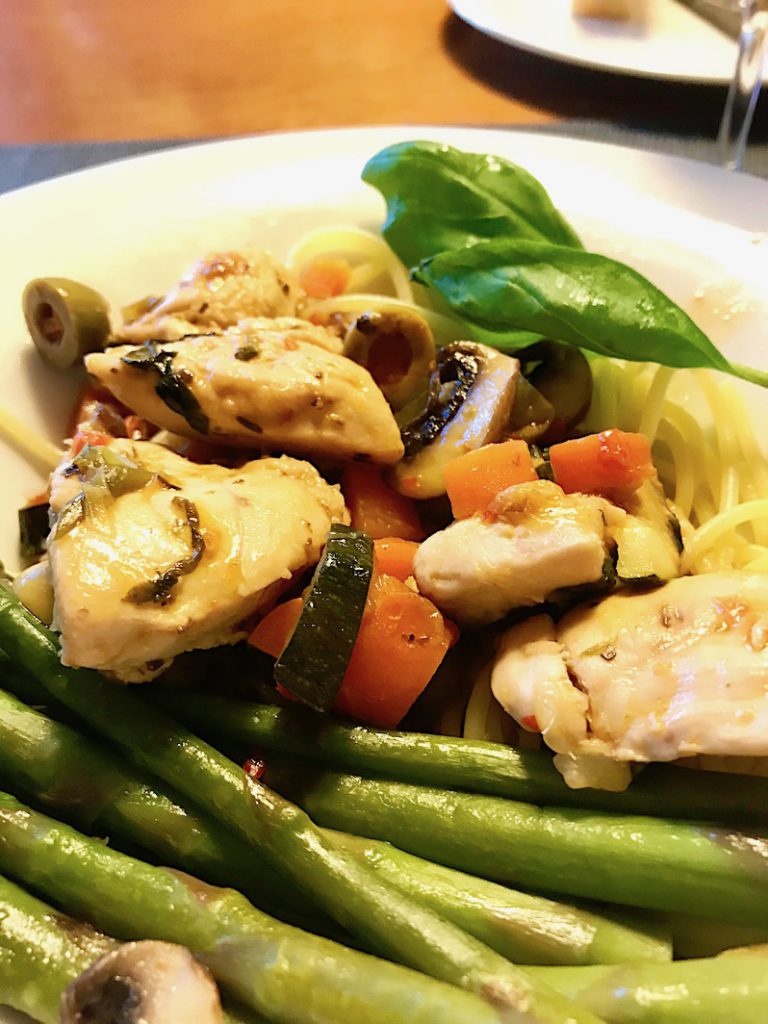 For those dishes that veered off my beaten path, I've been frantically working to turn them into squeaky clean dishes without gluten, soy or dairy. So during the next few months keep checking my site to see some crazy good "street eats conversions" gluten, soy, and dairy free delicious eats! While traveling I often prepared many meals in our apartment kitchen using local spices and local ingredients like this delicious Asparagus and Chicken Pasta. I'll be posting this and more soon.
First Stop!
The trip was so enjoyable and the weather conditions were just right. A little sprinkle now and then but no downpours. We made a slow drive to Vienna and stopped halfway in the area of Passau for a night. Definitely a tourist city but filled with history and culture. We arrived 2 weeks before the Easter holiday so it wasn't too busy but tour boats arrive now and then with a "boatload" of site sight-seers.  We stayed at an old hotel called Am Paulusbogen, on the river and decided, after walking the streets of this delightful town our hotel offered the best selection and price for trying some local cuisine! We weren't disappointed. I enjoyed the local fish while Lutz dined on something I refuse to cook, liver & onions!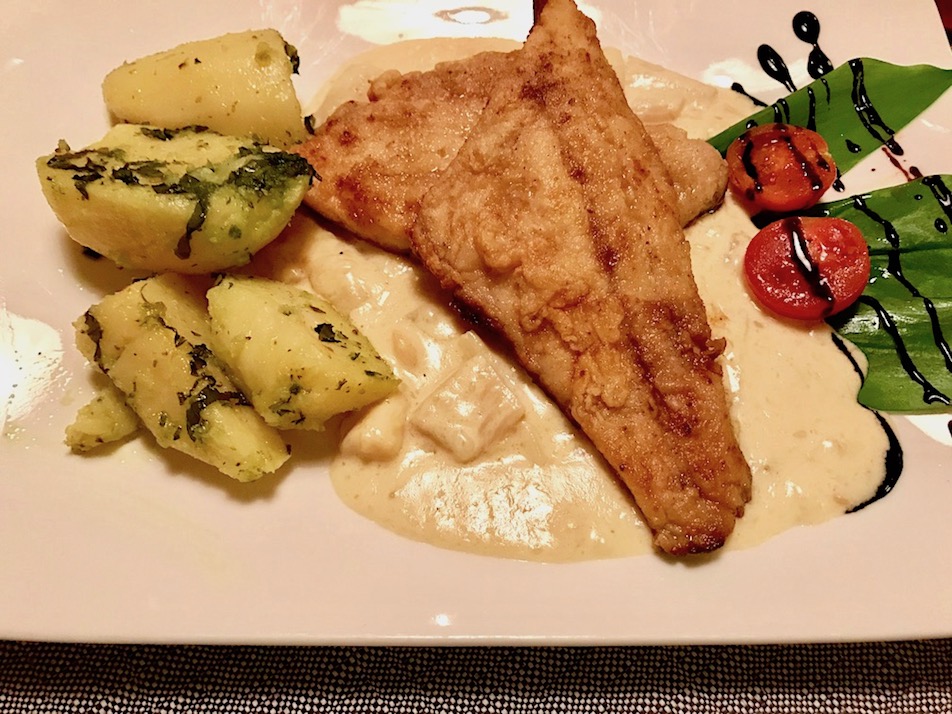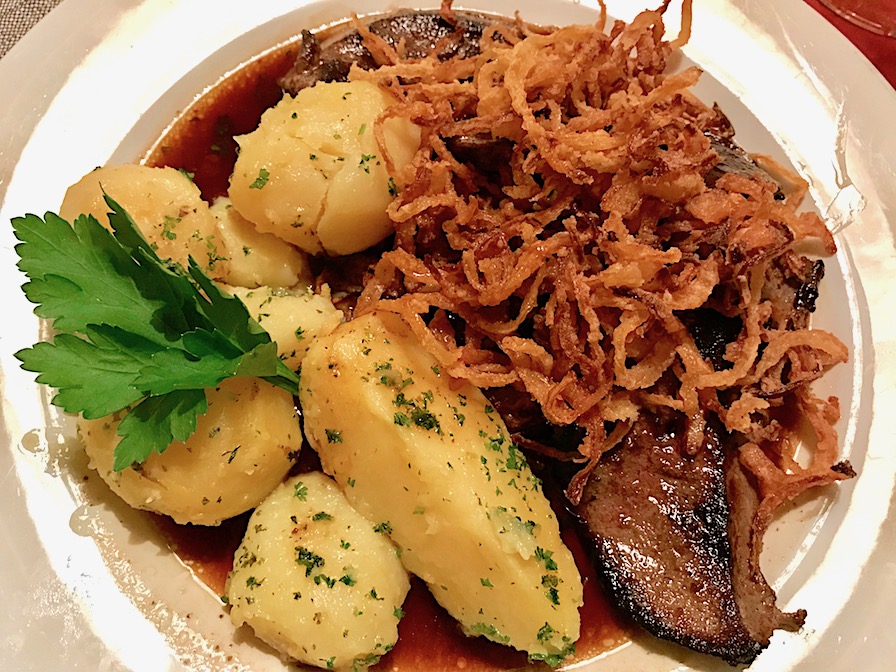 Breakfast was a sinch. I brought my own gluten-free bread and created the best arugula egg sandwich in the world…eat your heart out folks!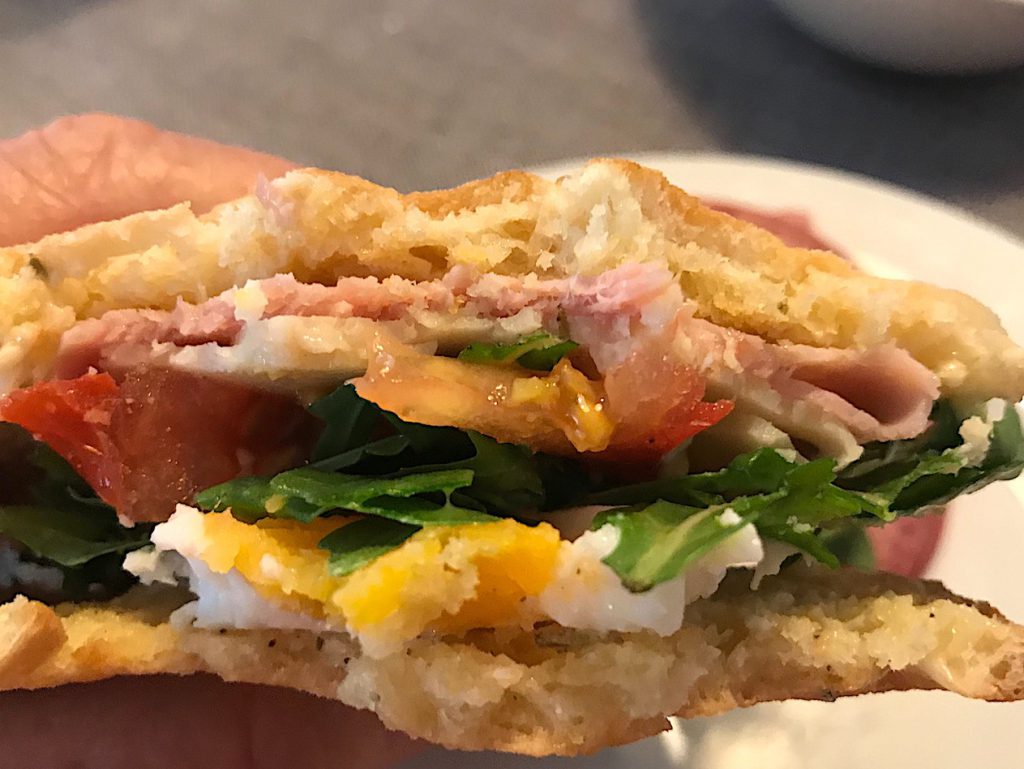 The next morning we headed to Vienna. It was super weather and spent four days touring and sampling some street eats. Just outside the museum, we found a cool cafe. Lovely homemade veggie soup (a dash of parmesan) and sweet potato fries with some savory dips!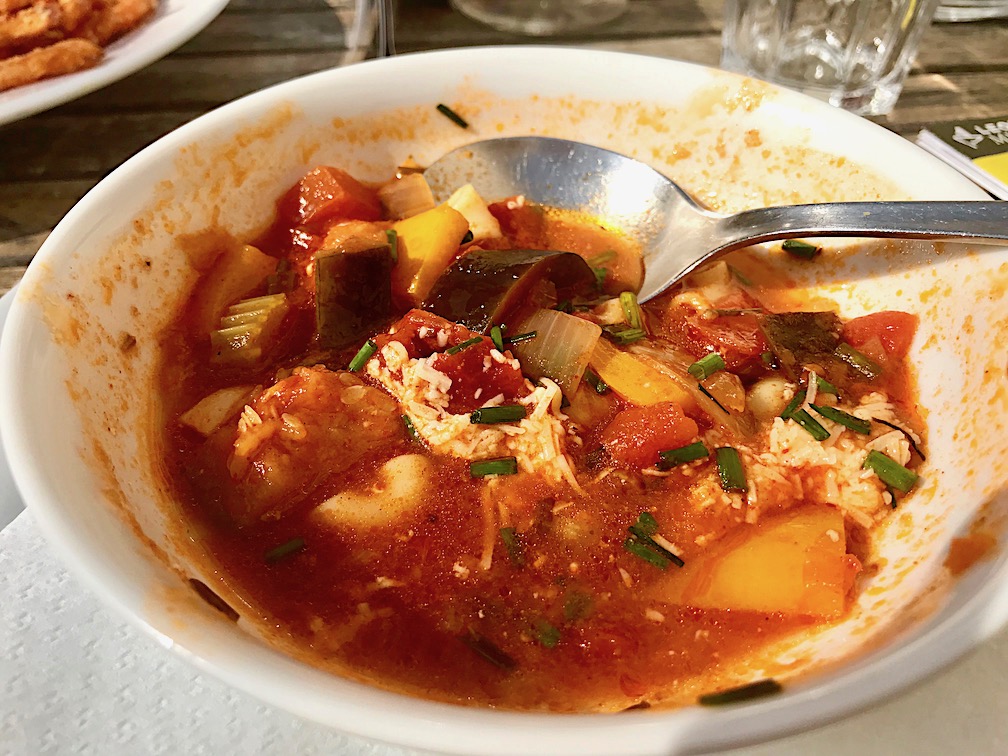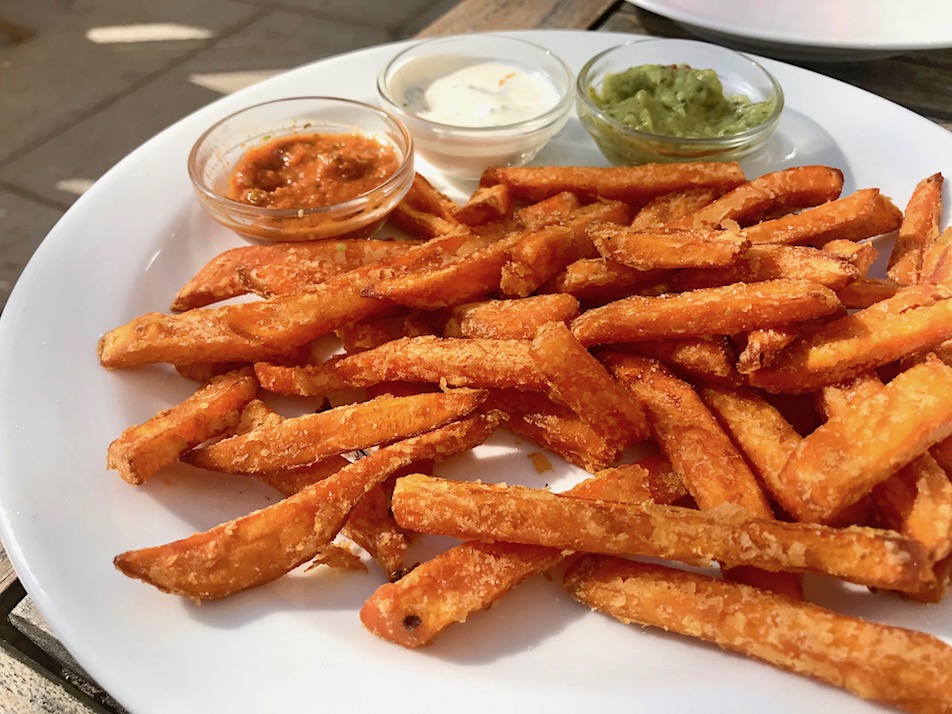 We even got to sneak in a few dinners with Lutz's son Dominik. He's an amazing landscape architect #schulte&schoenes and has a nose and palate for good eats as well! He led us off the tourist-filled streets to a hidden authentic Austrian restaurant called Gasthaus Wolf. This is a must if you've spent all day touring and want off the beaten path to relax and enjoy the quaint building and a taste of Austria.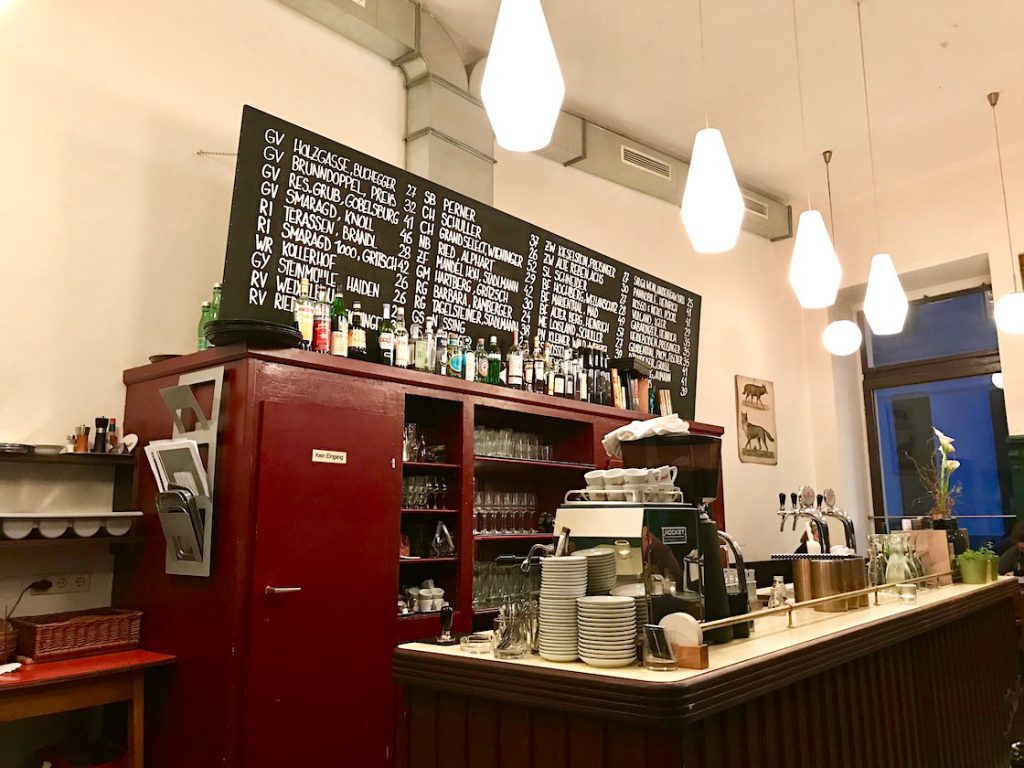 Traditional Appetizers: Dominik enjoyed Liver with Pickled Beets and Horseradish, Tongue (Lutz again!), And just when I said I don't eat liver I ordered the Flädle Soup with a Liver Knödel. I might be changing my mind about this liver thing!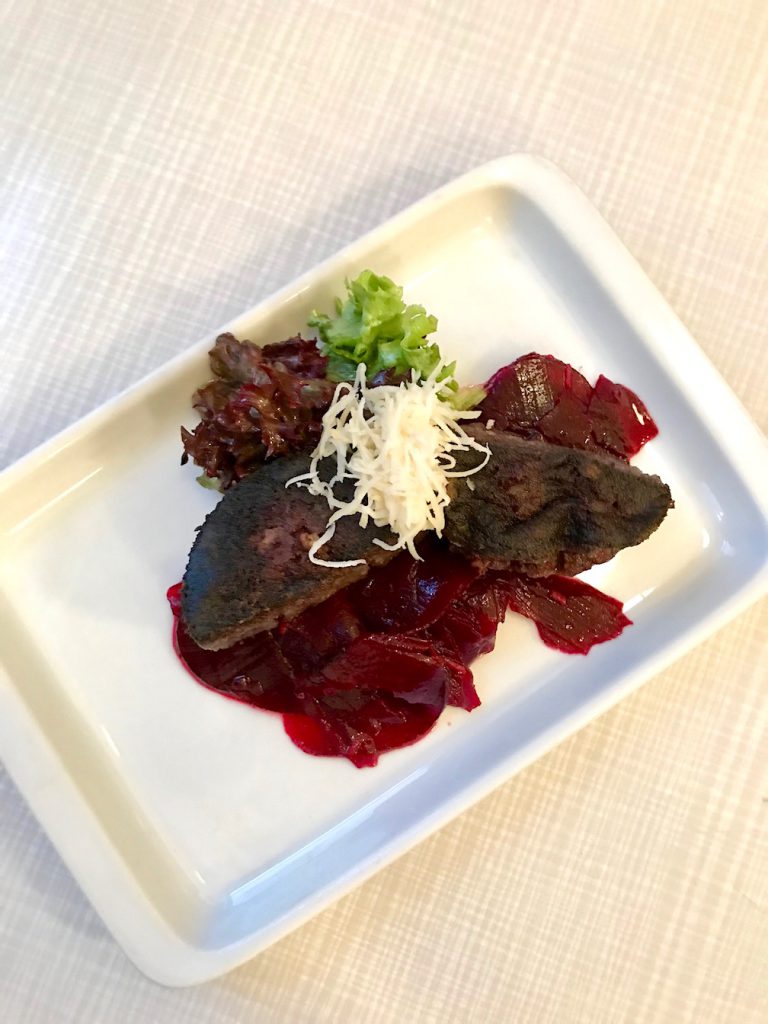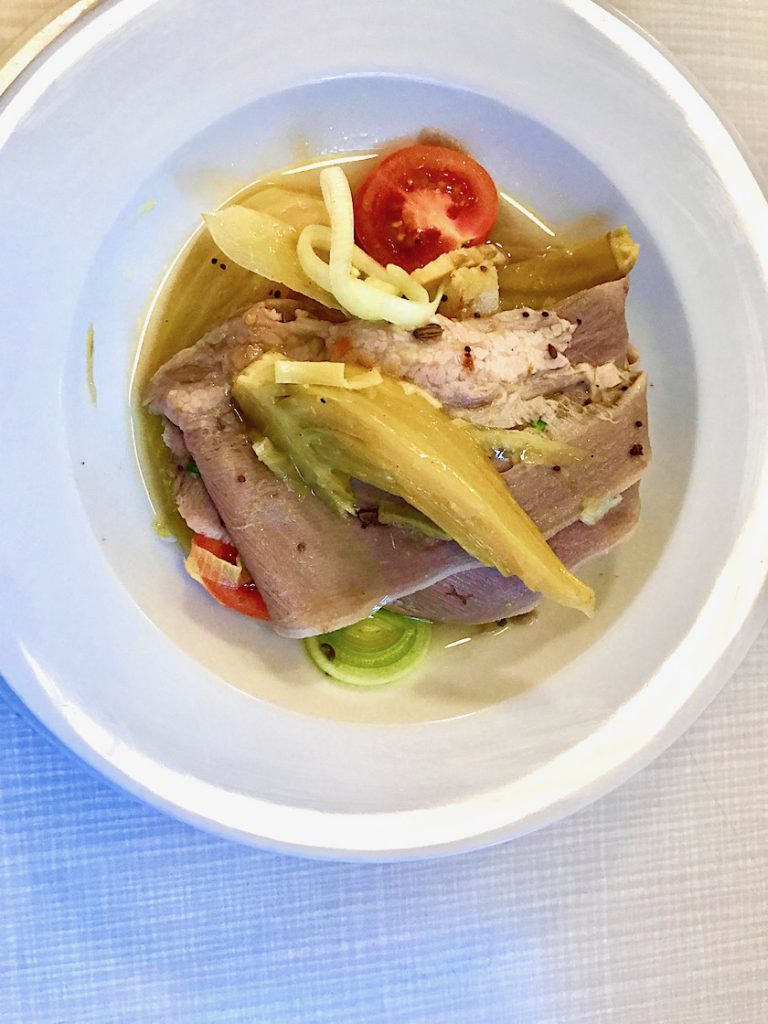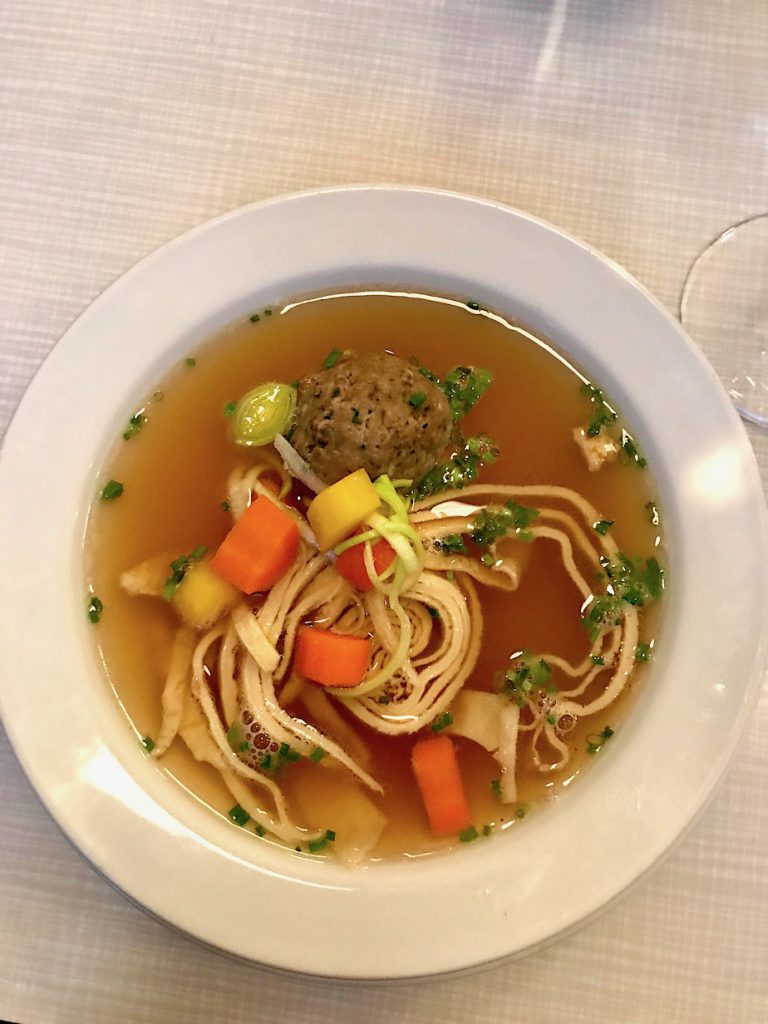 Main Dish: Dominik enjoyed Stewed Pork and homemade Spaetzle. Lutz tasted their Semmel Knödel with liver and veggies. I stayed safe with my favorite Pork Medallions and Potatoes!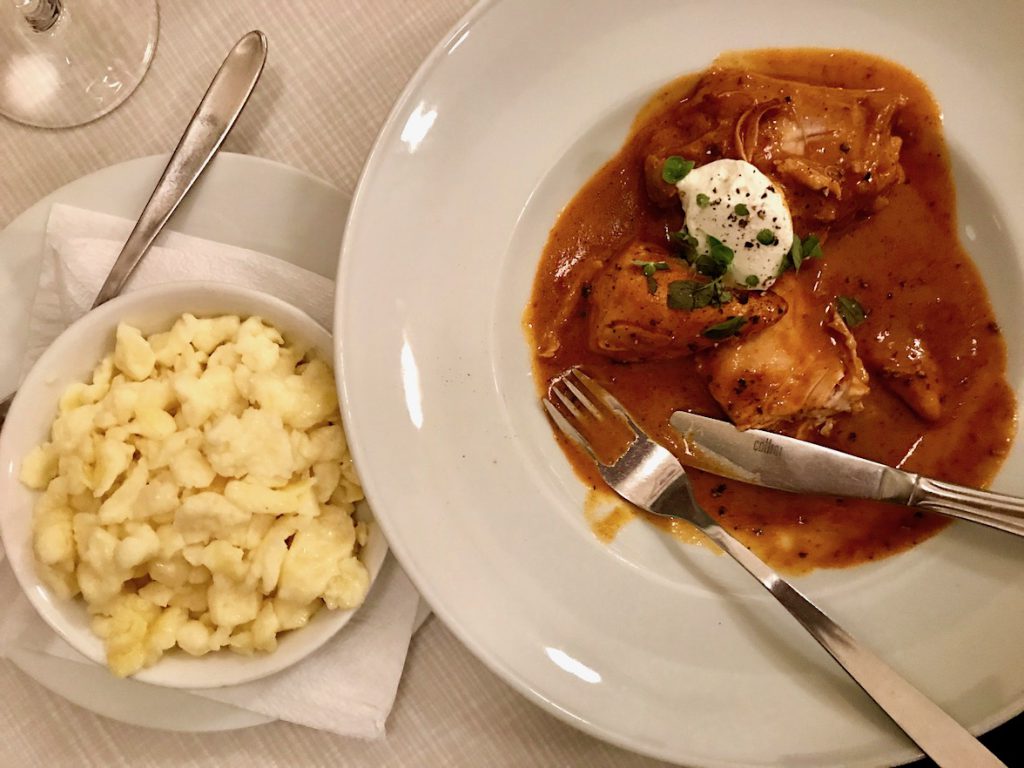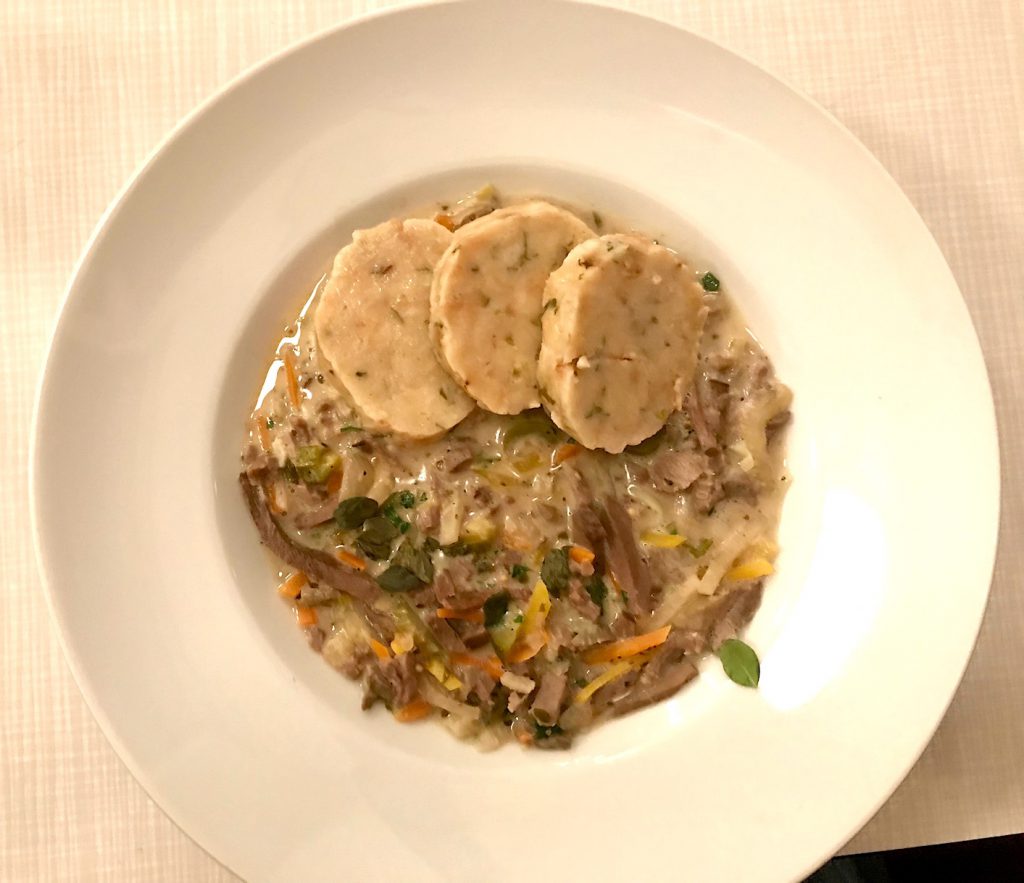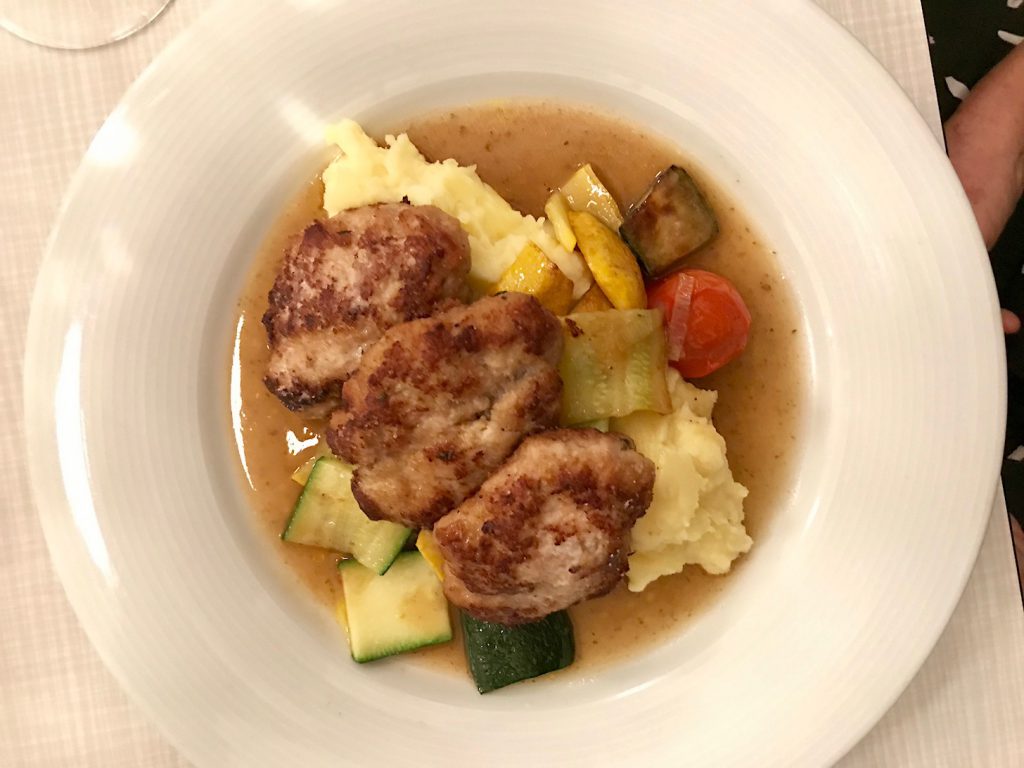 Driving direct to Tuscany would have been a ten-hour drive. So I made plans to stay two days in a super cool Airbnb in Velden directly on the Wörthersee. It is in Austria just before leaving the alps and entering Italy. We were so excited but upon arriving it was like a ghost town! Apparently, this place is hopping in the summer and closes up tight as a drum in the winter and spring.  The only "restaurants" open were pizza, kebab, and fast food. Finding a restaurant that served local cuisine was a challenge and included driving to them directly to verify they were open offseason.
After driving around to several we located Landhaus Kutsche on the top of the hill overlooking the sea. They were only open during the offseason 4 days a week and we happen to hit one of those YUMMY days.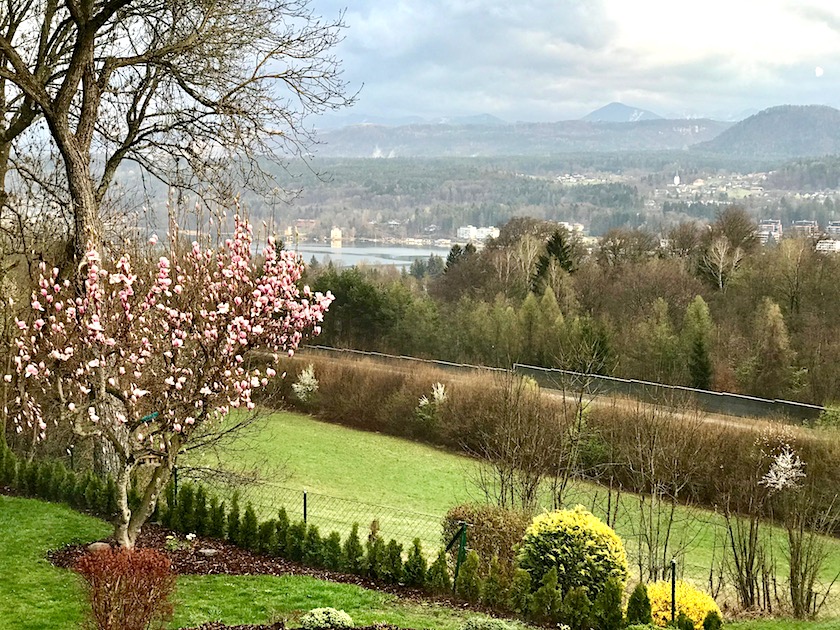 We so enjoyed our meals in this cool restaurant. I love veal and had their schnitzel unbreaded with vegetables and a little side of potatoes. Once again Lutz delved into a delicious traditional meal of boiled beef and horseradish veggie puree. AND of course, we had to sample the Bavarian dessert, Kaiserschmarren, and fresh Plum Compote. It's made from pieces of pancake fried and then covered in powder sugar! YES YUM!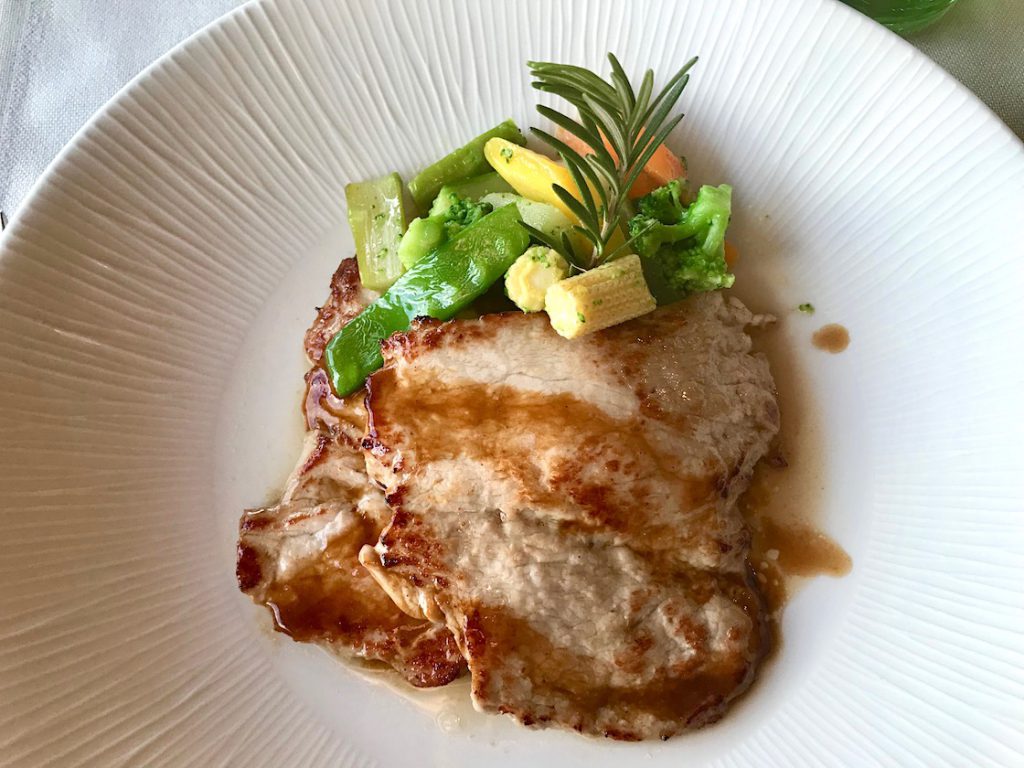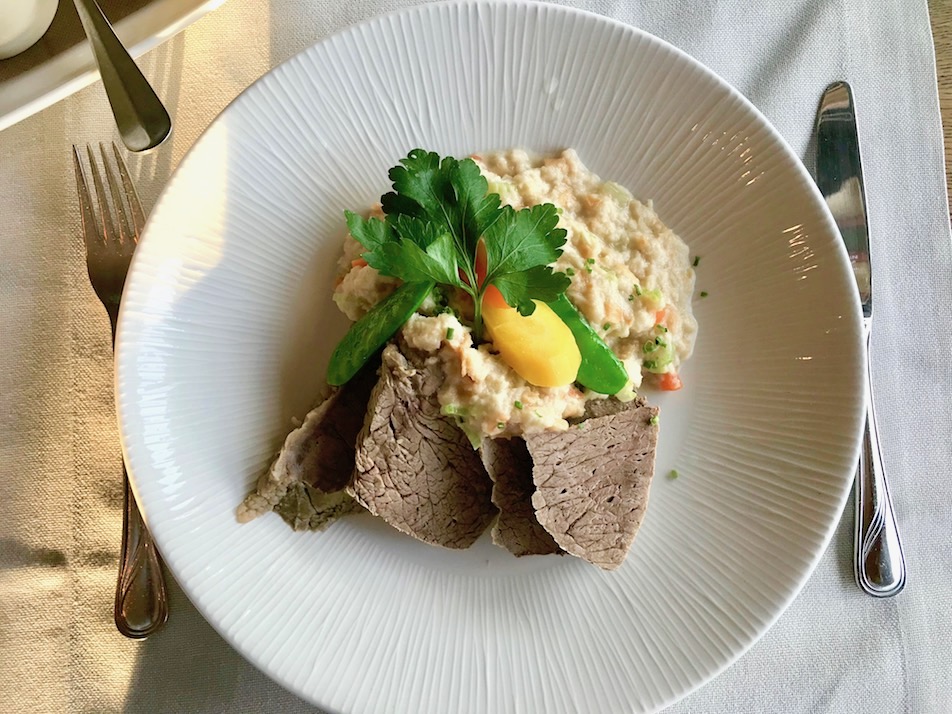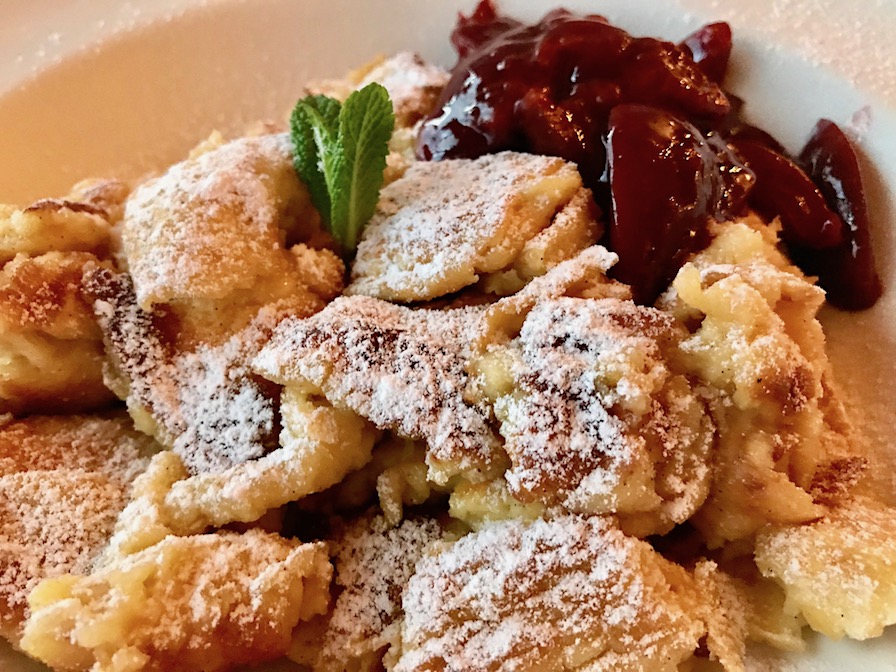 Our drive to Tonda Tuscany took six hours and upon arriving I decided to whip up my delicious One Pot Pasta with bacon and gluten-free noodles. Breakfast was always easy since we had a kitchen in our apartment. I stayed with my gluten-free bread, egg and some kind of fresh fruit. Of course, we had to try Truffle Bruchette and Tomato Bruchette! I immediately went to work to create a legal serving of each. Recipe to come in the near future!
We enjoyed a delicious meal at the resort restaurant for my birthday and what an amazing spread. Of course, we tried their Panna Cotta! My Dairy Free Cardamon Panna Cotta with Berry Compote was much better and legal! Lutz took the Steak with truffle sauces and I had gluten free pasta with tuna and eggplant loaded with spinach. Oh yeah, and parmesan cheese…just a touch.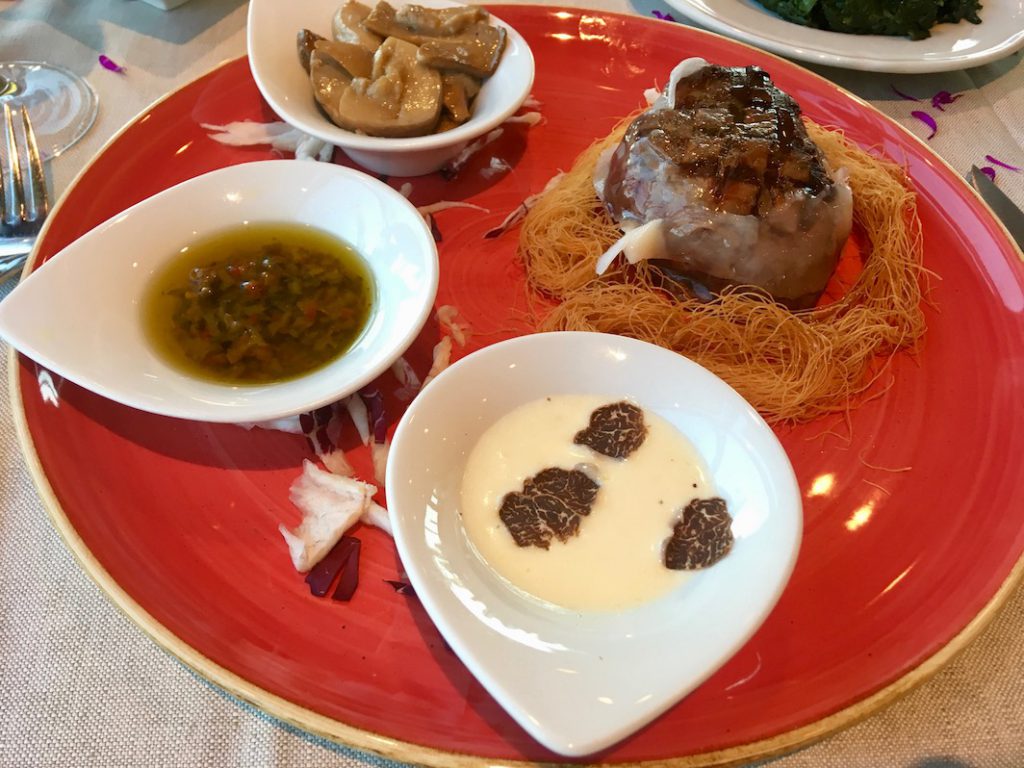 During the whole trip to Italy that weighed heavy on my list of "street eats" was to find a gluten-free pizza and TADA! The resort had a Wednesday night pizza spread in their outdoor woodburning oven which included gluten-free pizza! It was amazing and I bought an extra one for my breakfast and lunch the next day! Lutz loves his sardines and I went for the "everything" pizza.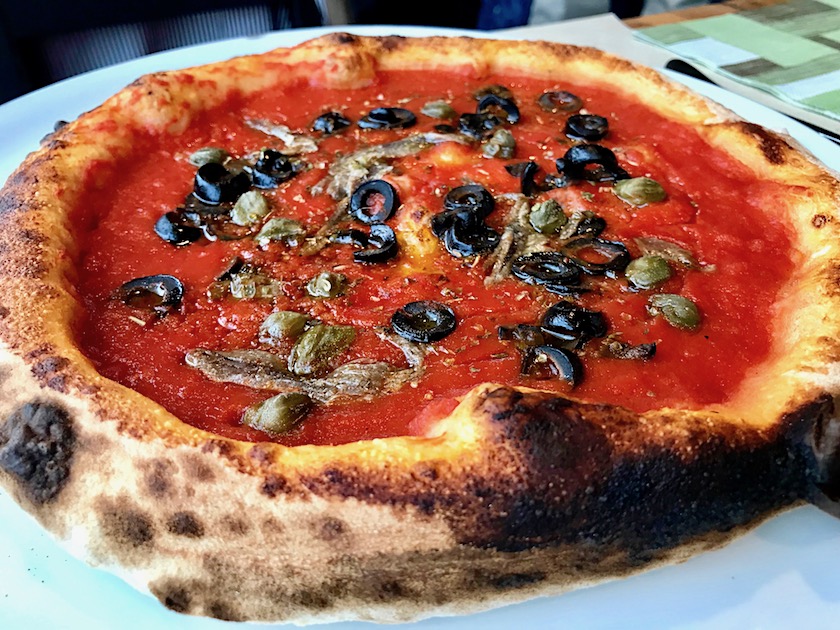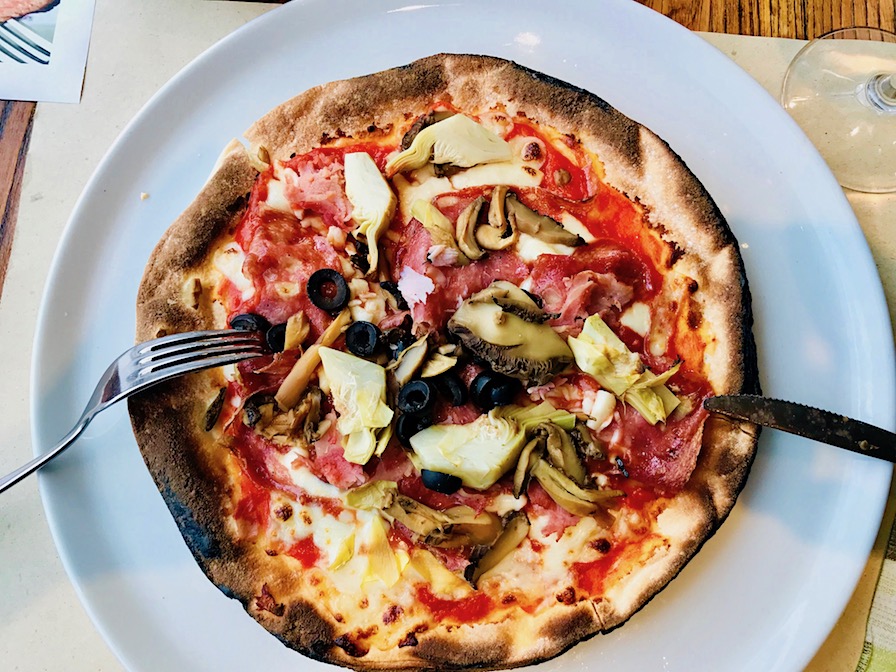 One evening in the restaurant at our resort they offered a four-course truffle meal! Right up our alley but mercy me $$$$$ so I enjoyed a delicious salad with grilled vegetables while lutz indulged in this scrumptious meal of truffles.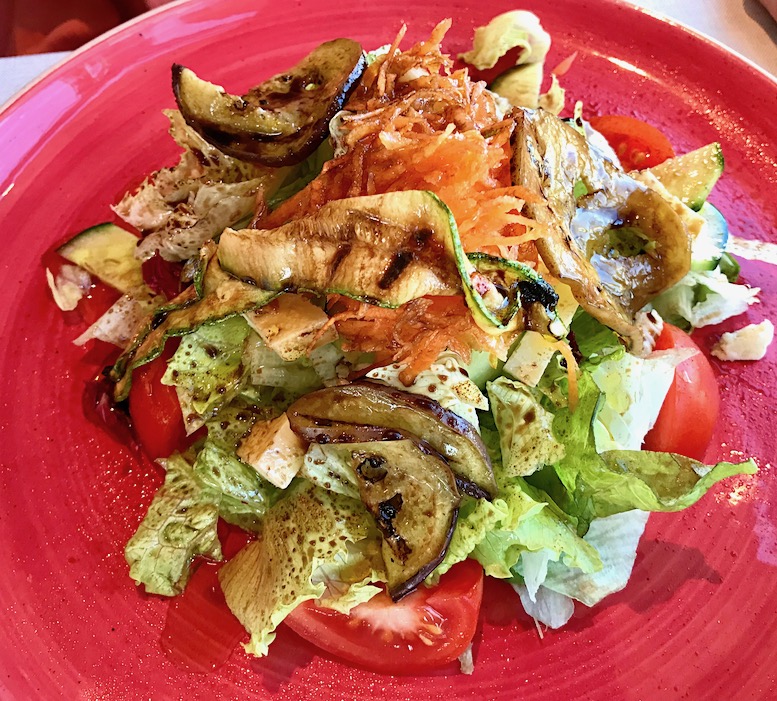 First came the appetizer of truffle cheese, truffle salami and a quail egg on toast with truffle slices. Then arrived truffle risotto followed by the main course, beef in truffle sauce. His fourth course was a generous slice of one of the local desserts!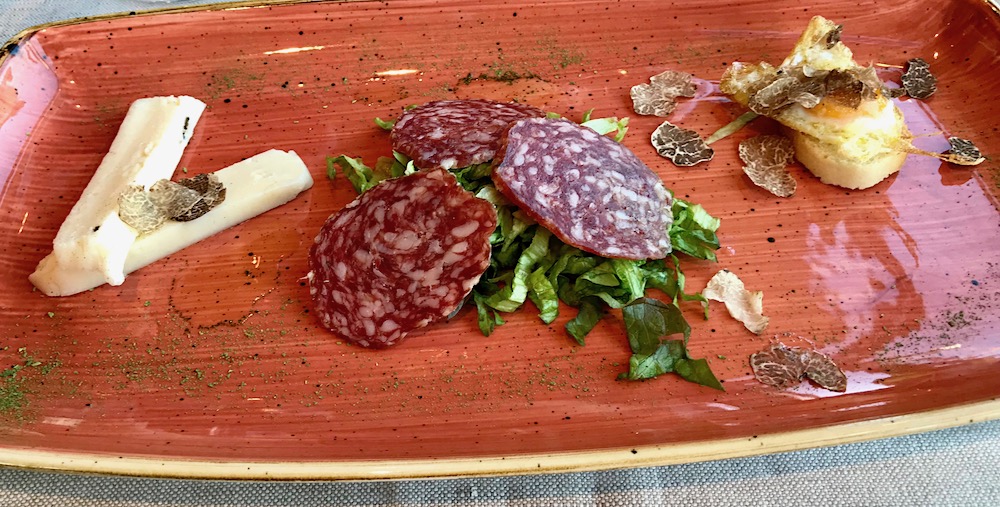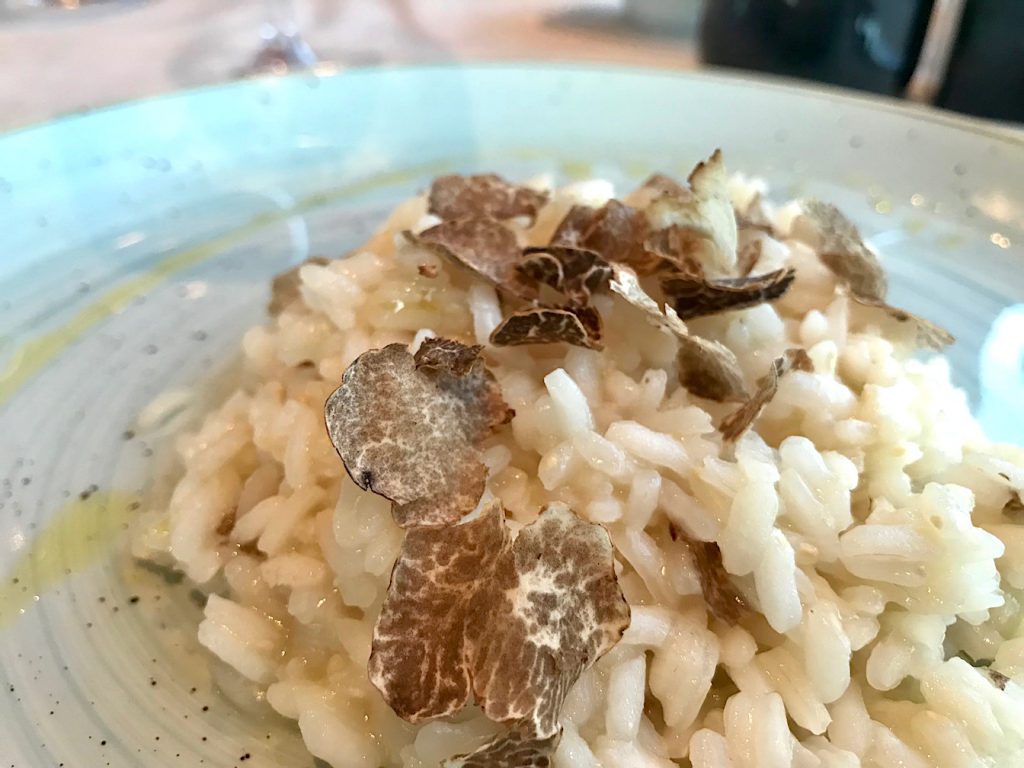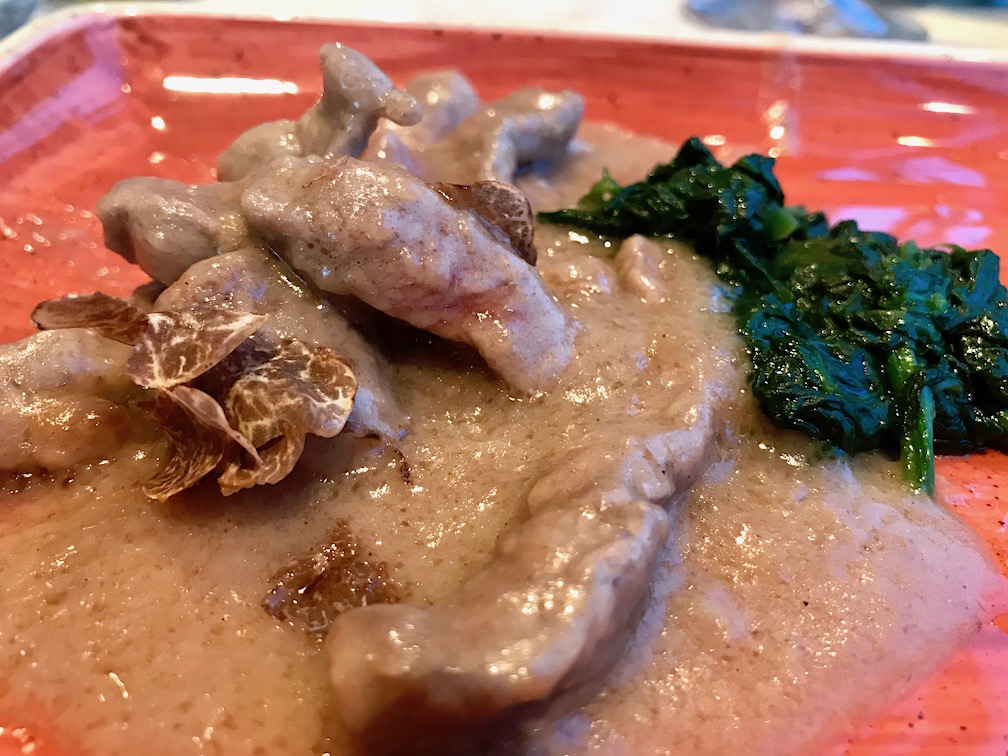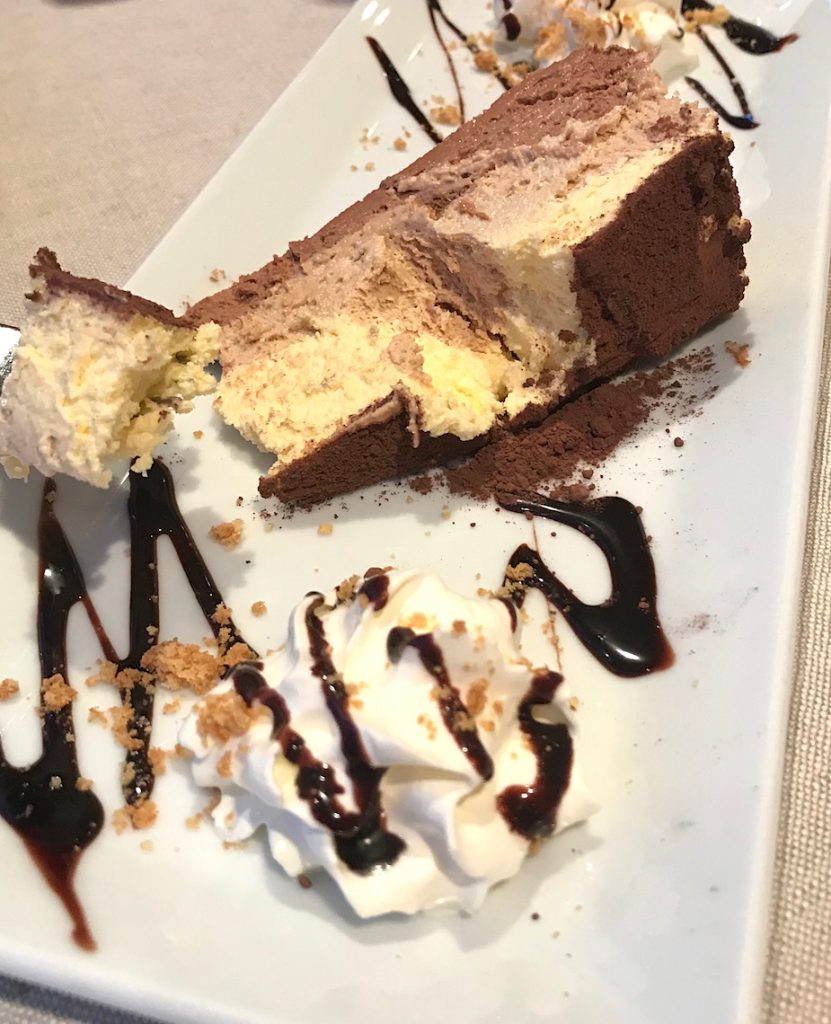 On our way home to Germany my palate was reintroduced to the distinct tastes and flavors that so represent this beautiful country and culture. We stayed with friends in Freiberg for one night. I was served the tastest German meal by Gabby. She paid attention to every detail for me. What an excellent host and we even invited ourselves! She served us a lovely plate of homemade goulash, with boiled potatoes and a side of fresh seasoned carrots and peas. Plus homemade stewed apples.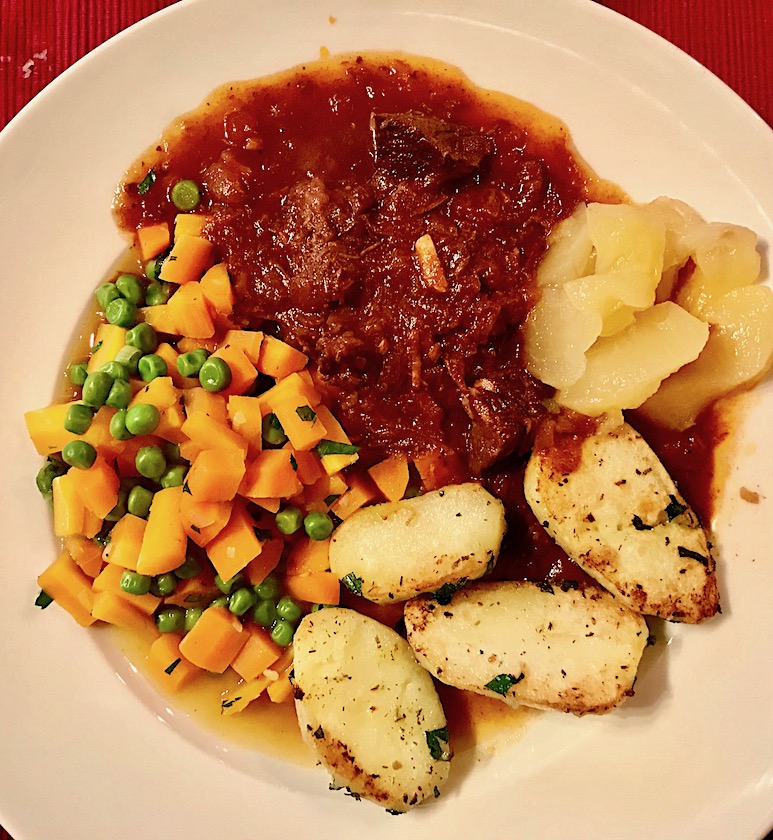 For dessert, I enjoyed a bite and the whole time I savored it I was thinking of ways to transform it. I have a plan! It will consist of gluten free Cantucci (hopefully homemade), frozen cherries, coconut whipped cream, coconut yogurt, and a bit of honey. I am on it folks so check back soon! Actually, I can't wait to get cook'n!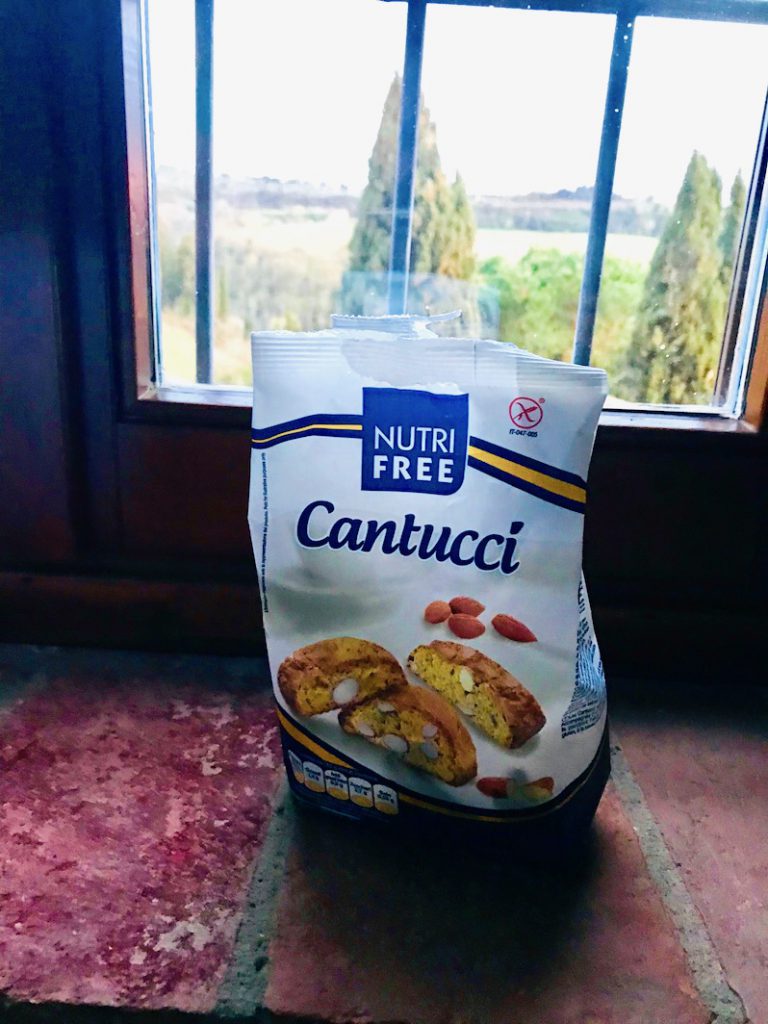 Keep your eyes peeled for "transformed" recipes and more on my site during the next few months. I only send my newsletter out once a month but am posting new recipes weekly so be sure to take a peek now and then to see what I've posted. Maybe one of these "transformed street eats" will be perfect for your palate. 
Heading Out again!
Now to start packing for our next adventure. We'll be heading to our boat, Virus, the first of May until September. We're planning to motor our way to Friesland in the Netherlands. Should be a nice trip and so looking forward to having our dear friends, Jennifer and Steve Goodbody joining us for a week.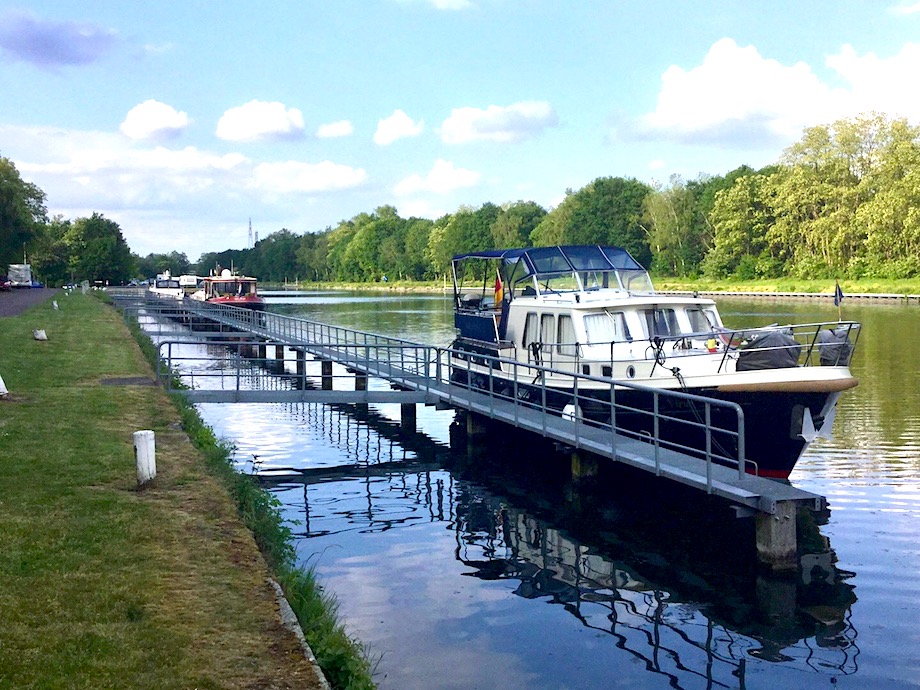 Crockpot Italian Whole Chicken
As I promised in my last post, here it is! Crockpot Italian Chicken. This is so delicious and easy. Seriously! Place this baby in your crockpot for 8-10 hours while you are at work, shopping, all day at soccer or sleeping and bam! Plus it takes no babysitting! Click on the title to read more.
Resources & More: 12 Ways to Winterize Your Body
It looks like winter is not giving up! Seriously, I've been in contact with so many people in the USA who are getting hit hard and over here in Germany as well. I love to read Suzy Cohen's articles and with Hypothyroid I'm always cold and felt susceptible to getting sick until I read this article! Click on the title to read more.