Things are blooming here! Still hanging out with Johnny and Cash. For those of you new to this site, Johnny is our dependable Chevy Truck and Cash is our RV, well need I say more…CASH! We've made it through the holidays and as soon as the grandkids went back to school we headed to our happy place, Borrego Springs.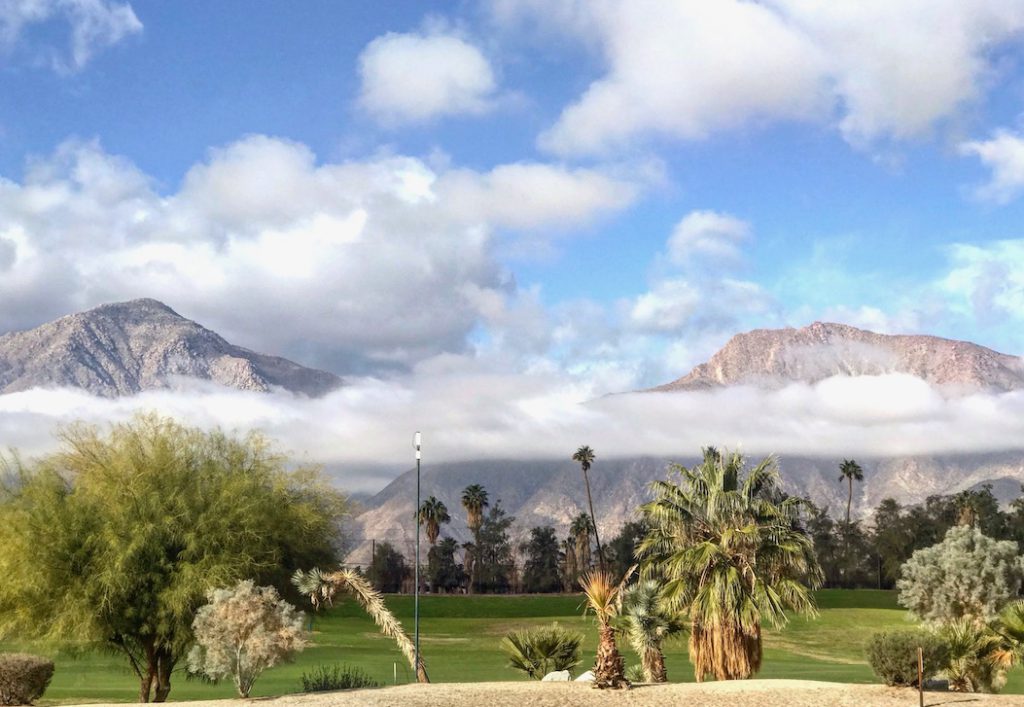 I believe this is where I left off and will pick it up from there. But first, a little "food for thought"…I love this statement, "food for thought", but started thinking about what that really means…I found this definition in the Cambridge English Dictionary: "Something worth seriously thinking about or considered." So here is my food for thought, If the stomach is considered our second brain, am I spending more time nourishing my belly than I am nourishing my brain?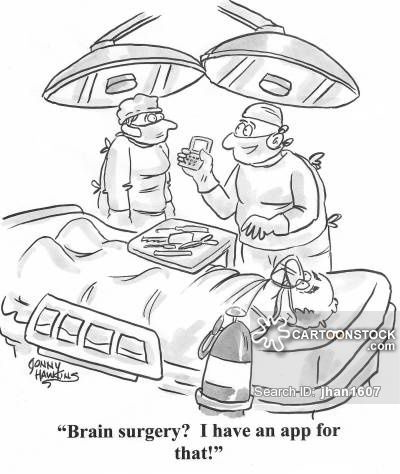 Cute joke but all too true sometimes. It seems like I get myself in such a rut. I tend to walk through life on autopilot or I use an app without thought. So in order to support my last month's food for thought, "to create unforgettable moments to improve my memory", I've set about doing just that. I've been making a concerted effort to feed my brain as well as my stomach.
I've also discovered that the only way I usually feed my brain or add new software to my brain is when I am in a situation I've never encountered. Therefore, I'm making more mindful choices that place me in new situations. This is why I so respect my alert mom. She has a list of memorable moments…trust me. We tease her constantly and tell her to "put it in your book mom". She's "been around the cup and found the handle" as she would say. Still alert, active physically, takes care of her nutrition, health and she is mentally sharp.
My 88-year-old mom has a saying "getting old is only for the tough". I'm experiencing the truth of this saying on a daily basis. It was great to have her for a whole week. We celebrated her camping spirit by giving her a cane that has it all; an info tag if she gets lost, coin purse, pill box, a horn, and caution card. She's a great sport!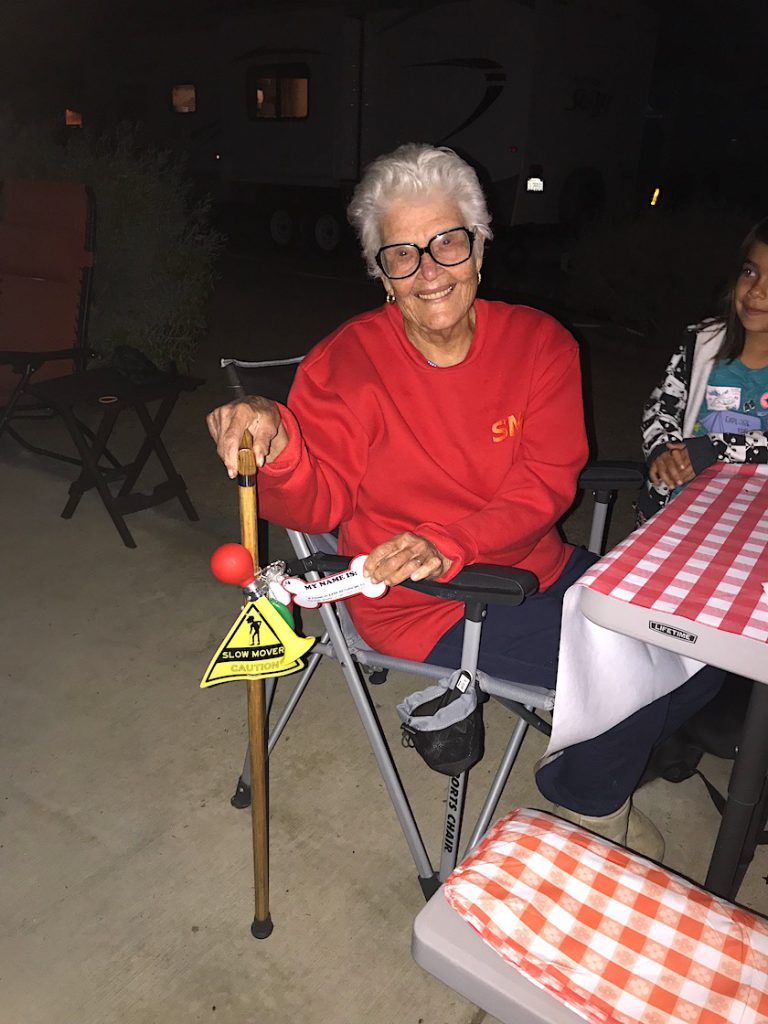 Here's what I'm talking about. Both Lutz and I are making ourselves stay in bed until 8 am most days. Ok, well more like 9:30 (teachers don't try this). During this time we're meditating, reading challenging books and articles, doing word games (I'm the worst speller in the world ask any of my students), talking to each other about different subjects and desires never shared. PLUS I'm really learning German with the Babble app. It's pinching my brain!
Another new thing I've done to make unforgettable memories and "feed my brain" is to meet new people. I tend to do just fine during the day alone or with Lutz but this trip we've stepped out and met new friends and faces. We've had them for dinner, gone out for dinner, or played a round of golf with them. I'm challenging myself to have more meaningful conversations with new friends by finding 5 interesting things about each one, remembering their answers and remembering their names!
The result has been pretty interesting. We've also made a commitment to MOVE each day. So we hike, walk, ride, attend water aerobics (even if Lutz is the only guy in the class) or work out in the gym.
Ok, well over the four day weekend it was a little different, we got to share our slow wake up with my grandkids and played word games with them each morning!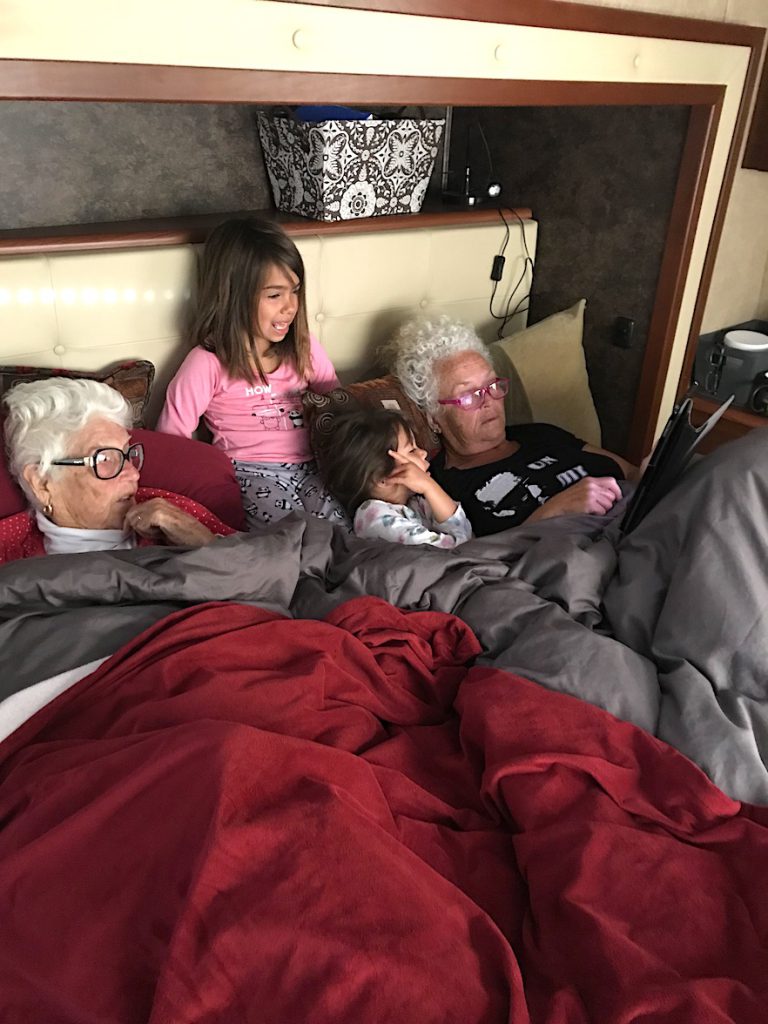 Having my mom and my daughter, Jericho, Albert, Ruby, and Eva join us over the holiday was so great.  We got to watch the Lunar Eclipse together! There were so many telescopes out here during this amazing event! Its a weekend I won't forget!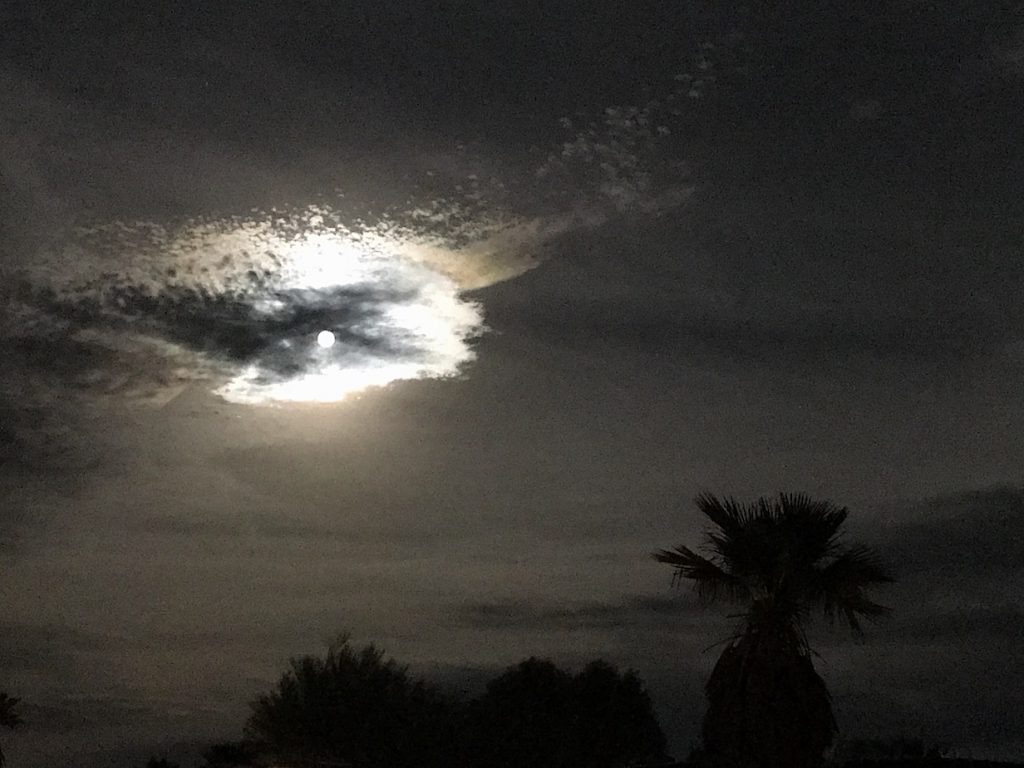 Plus we got to hike new trails and see the beauty of the desert together.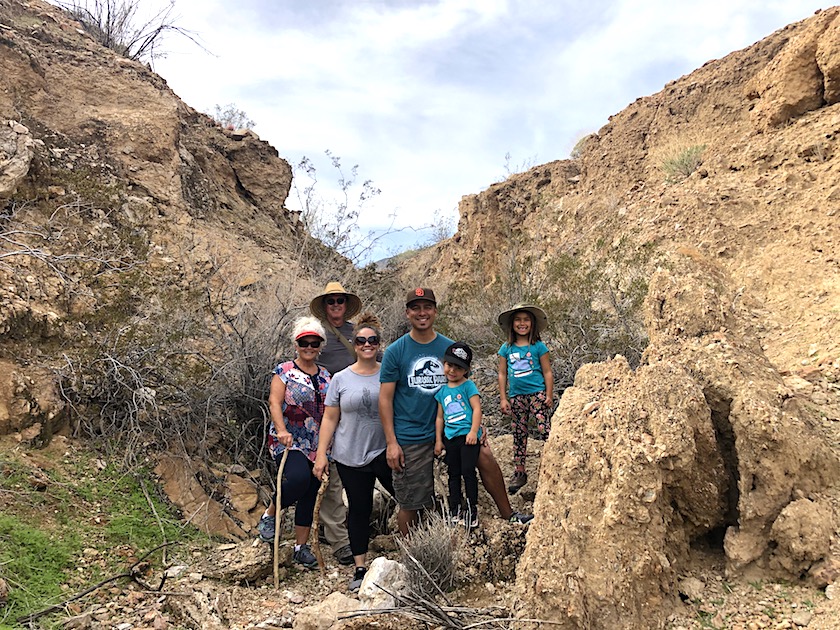 If you're following my "Food for Thought", I encourage you to check out this article:
This article by Dr. Hyman provides you with REAL SERIOUS "food for thought" to consider. Plus it helps you see the connection between your brain and your stomach. Dr. Hyman has laid it all out in 7 steps to regain your brain!. Check out my resource page for other interesting sites and articles.
This Month's Recipes:
Here are two DELICIOUS recipes I'd like to share with you. Hope you find time to cook them both. They are crowd pleasers together with your favorite protein or meatless nights. These easy Crispy Smashed Potatoes are the BOMB and so easy. You can make them ahead as well and just heat them up under the broiler!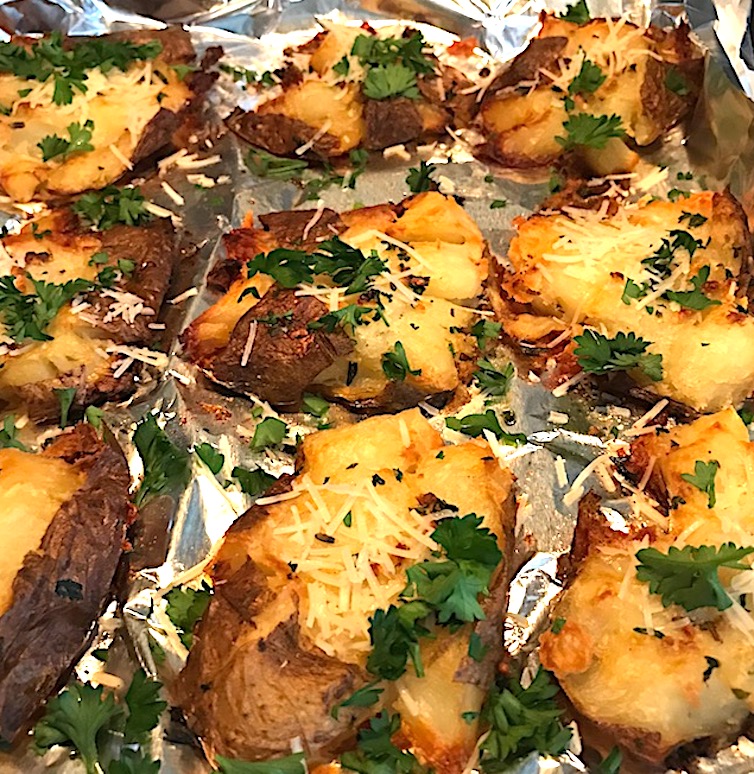 I know there are a million recipes for Brussel Sprouts but this one gets the prize. Seriously, the tang of the mustard and the crunch of the bacon…ooh-la-la! It's a party in the mouth for sure!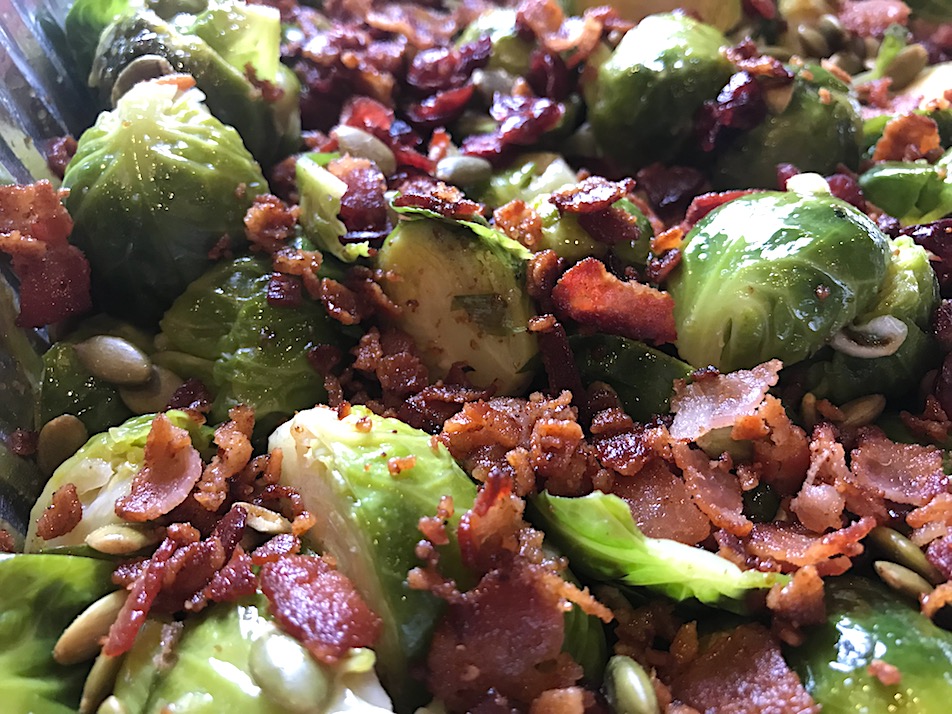 Enjoy and more to come next month as we wrap up our stay on Coronado Island and head for home!