Back in the USA!
I think I'm getting too old for all this moving about! The thing that keeps me going is my grandkids and spending time with them. This year I missed Eva's birthday but I brought her gift with me from one of the castles we visited while cruising the canals in NL. A crown and coloring cape was a hit for both girls!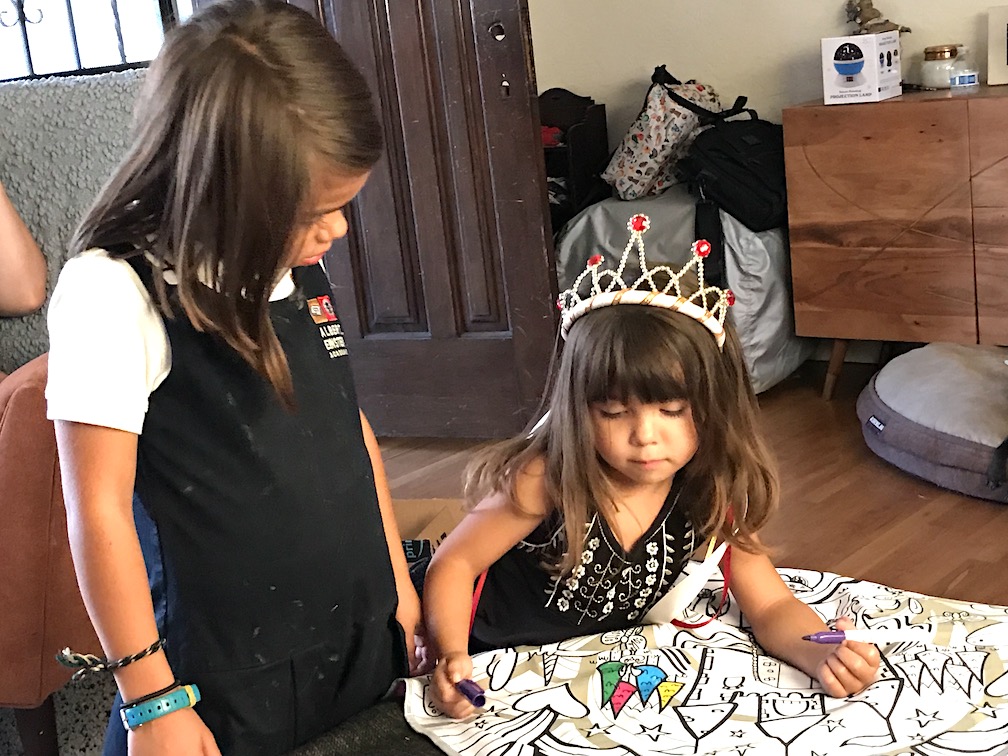 We were lucky enough to make it to the USA for Holloween. We spent time with my mom, the "artistic Greatgrandma" making masks and creating a very unique pumpkin. Each of us drew a feature and Opa cut it out!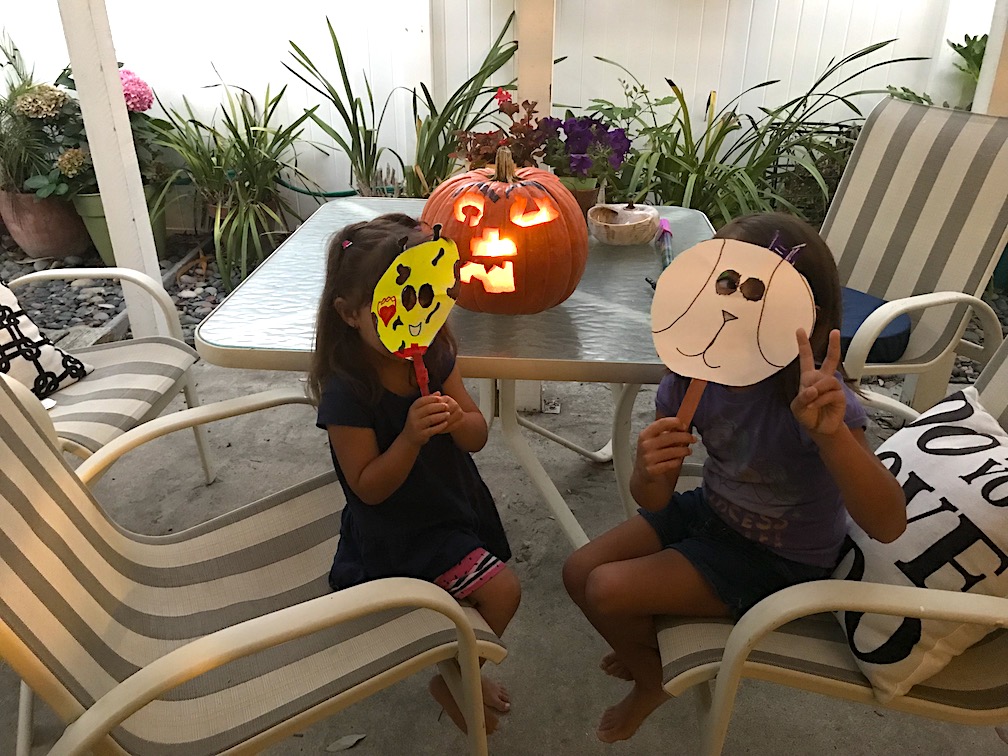 Halloween costumes were very unique as well!  Of course, it takes a wizard (my daughter) to manage these two beauties!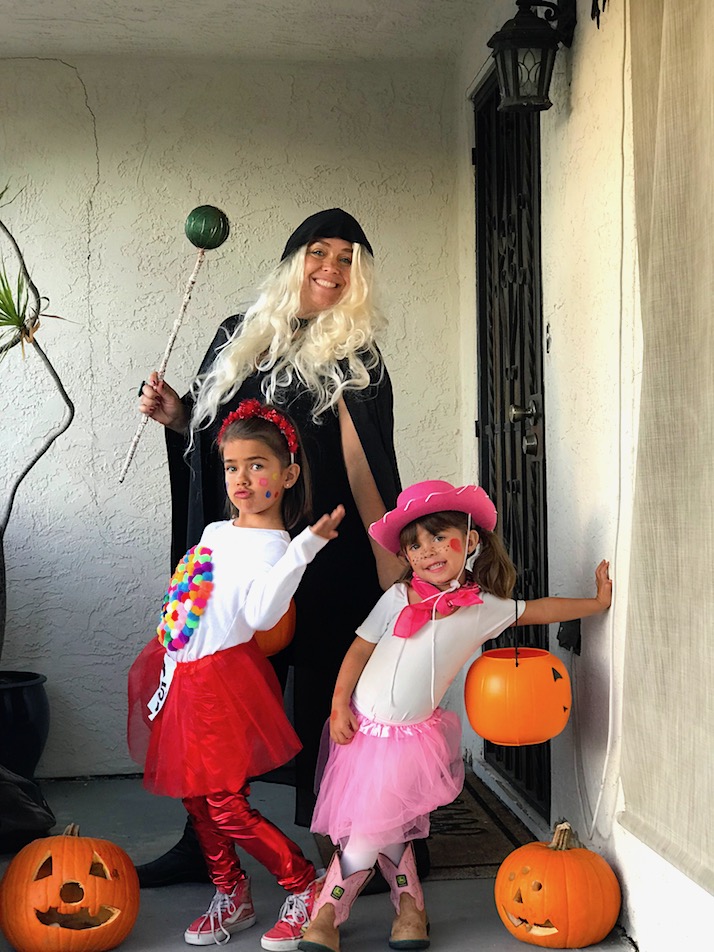 We are so grateful that Ruby attends one of the most amazing schools in San Diego, Albert Einstein. Eva will be attending next year. This school is a German immersion school and I have to say she is far surpassing me in this challenging language. Opa and Oma were fortunate enough to attend her Saint Martins parade and program. Eva knew most of the songs as well and did a super job with her lantern! Thanks, Opa for the cool German dresses!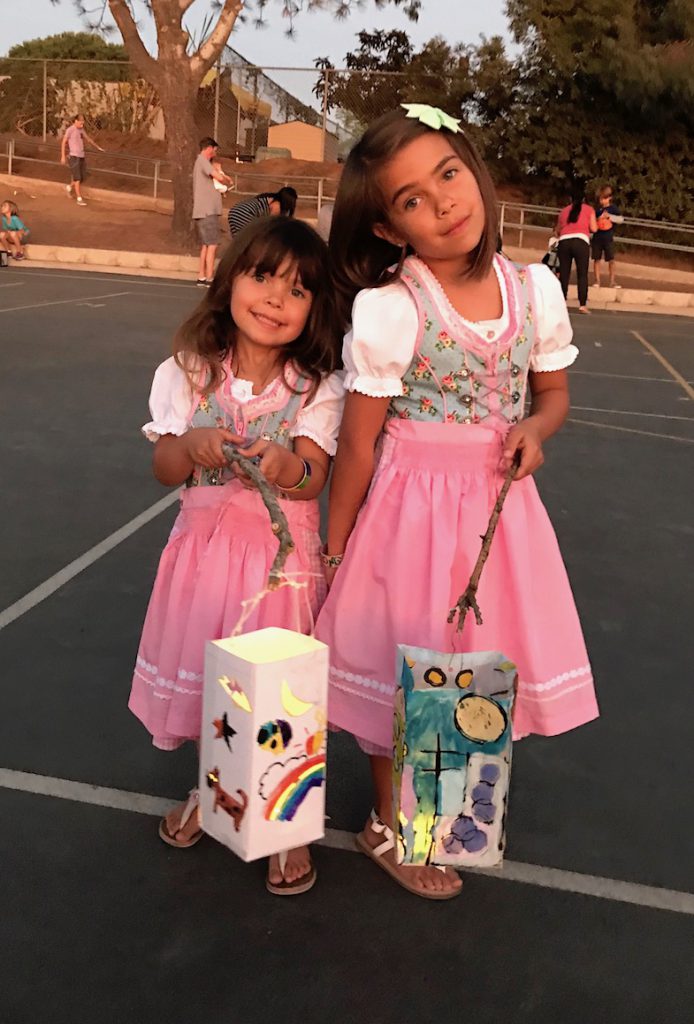 What would fall be without a trip to the pumpkin patch!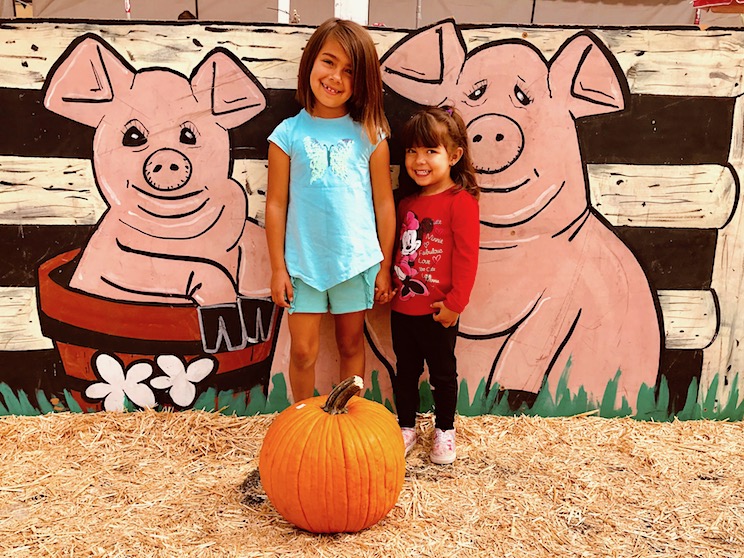 Luck was on our side this camping trip. We were able to secure our favorite campsite at Admiral Baker. It's the perfect spot for entertaining grandkids and family.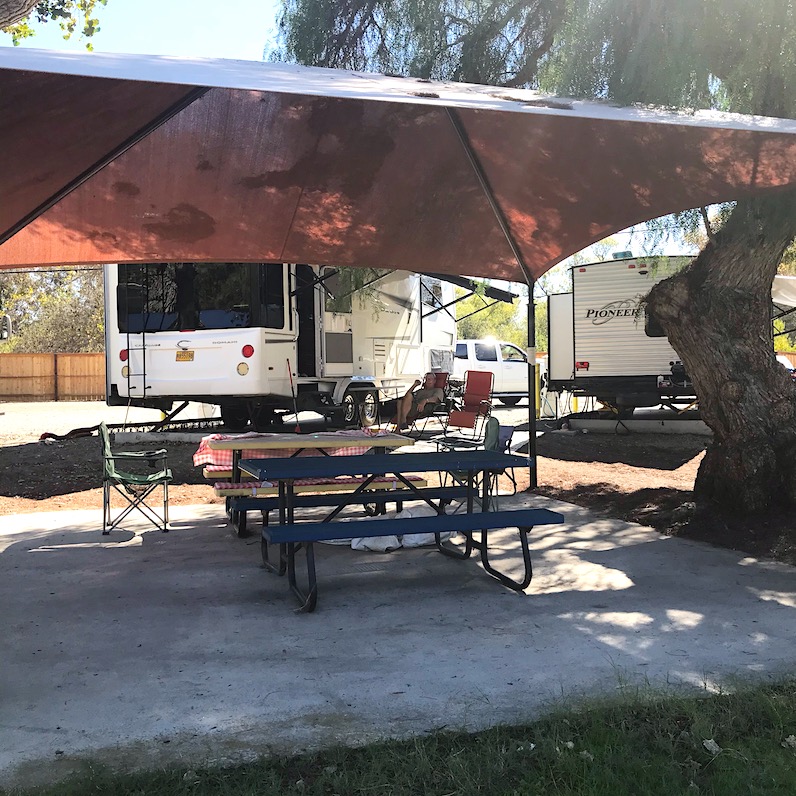 Of course, it's Eva's turn for bike lessons and Opa volunteered for the challenge. He figures one more week and she will be on her own!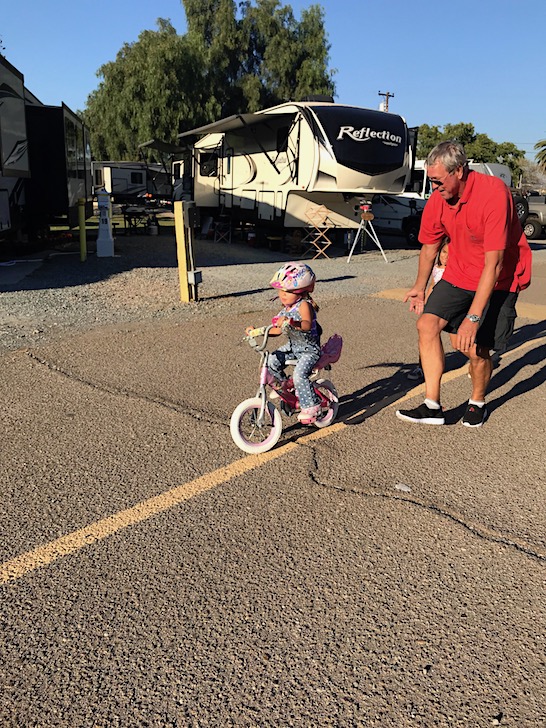 It's great to have readers in the family and both Eva and Ruby enjoy hearing a German story from Opa (well some of us stayed awake for the reading). Occasionally Eva gets to hear a story from Ruby now and then!
Lutz and I are doing what we love most, exploring the beach by bike and on foot!
My mom is still going strong at 88 and we brought her along to do some painting while we raced to walk the beach before high tide.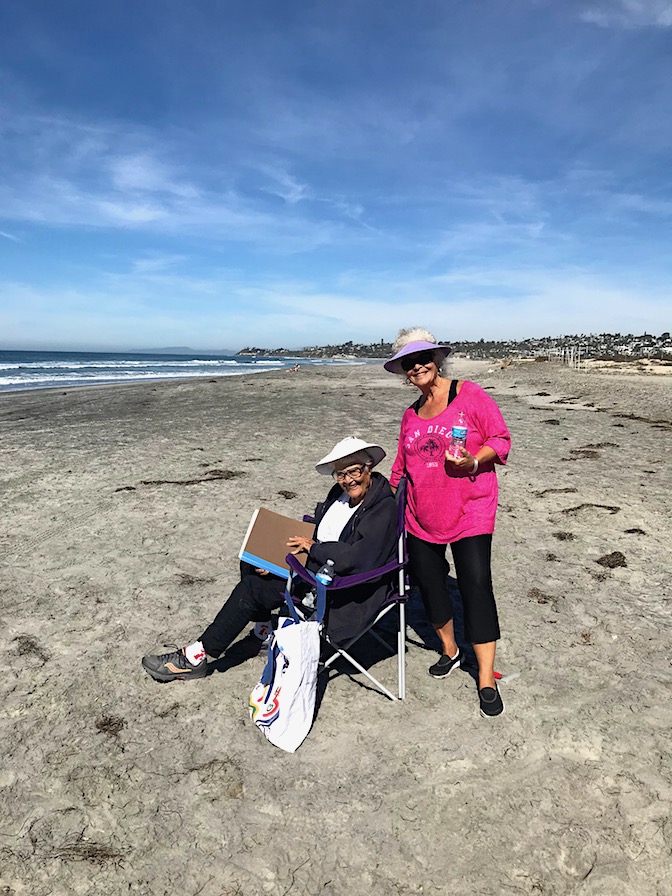 Of course, I've been cook'n and serving up some yummy dishes for Lutz and  and my family.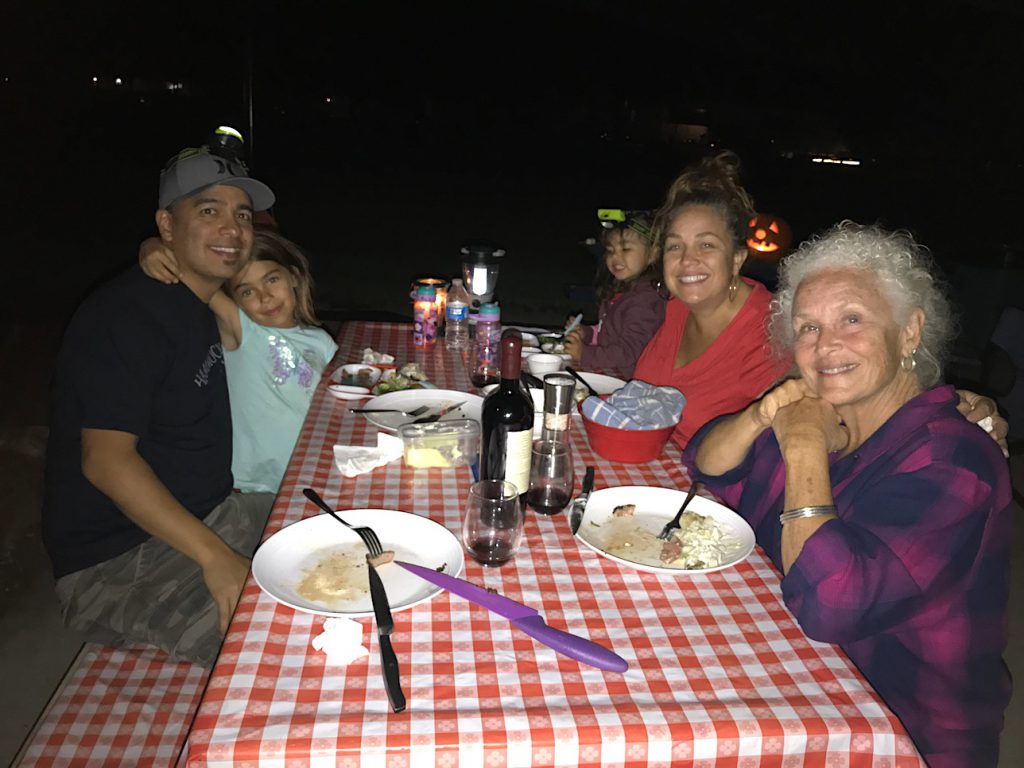 While I'm here enjoying the sun and barbeque days I think of all my friends and family in Germany bundling up and digging out their soup recipes! So this month I'm sharing two recipes, one for the grill and one for all those needing a warm bowl of soup! Check them out and let me know how you enjoyed them!
Bacon & Zucchini Wrapped Chicken Kabobs
Resources & More: The People's Pharmacy
This site is amazing and such a great find for those interested in home remedies and traditional options for healing. Great research on new medications and alternative options. It's great for exploring the pros and the cons of new treatments for everyday medical challenges.