October 2018 Cook'n & Cruise'n the Canals
This summer went so dang fast! Seriously… it's hard to believe we've been on the boat for almost four months. At the beginning of September, we ended up leaving Virus in one of our favorite places, Maastricht NL.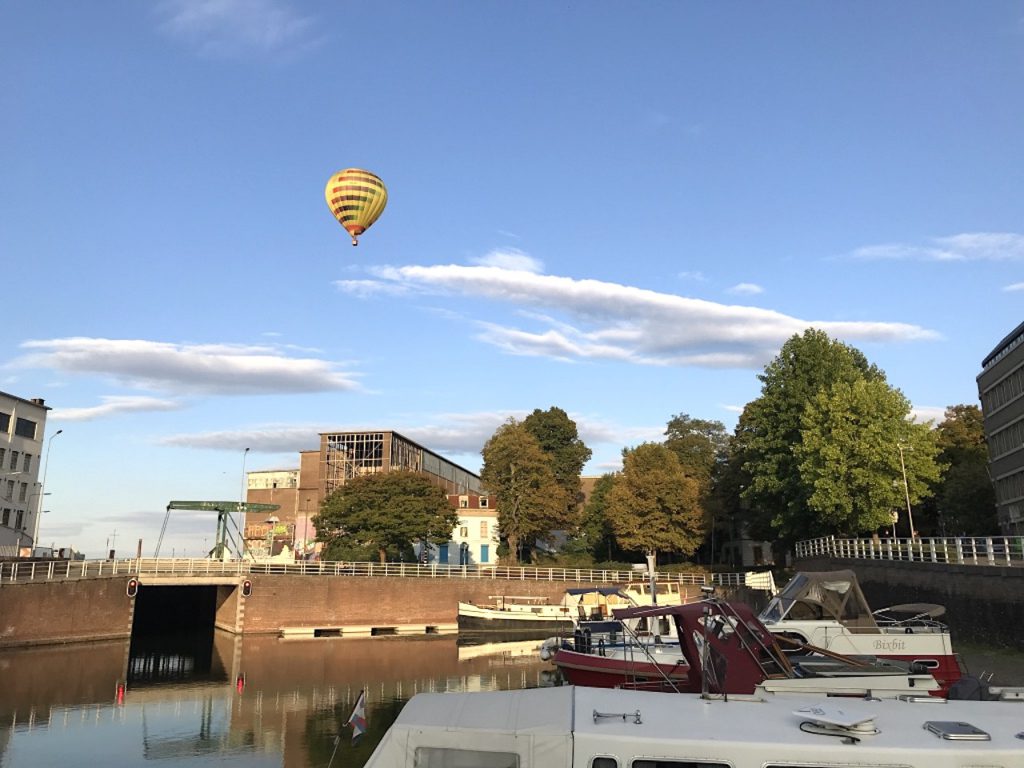 This is the coolest little harbor and gave us a chance to have friends come to visit and explore the city with us. Marcus and Anneliese are our next door neighbors who have graciously watched over our mail and home while we hit the canals. They came for a few days and it was so great to seek out streets and locations we've never seen in Maastricht, plus share some good time and meals together at this amazing gluten, dairy, soy, and nut free broth bar!.
Of course, our stay would not be complete without a final visit with Terri who also delivered us to our doorstep to regroup! We had some appointments and picked up our car and eventually headed back to Maastricht to close up shop for the winter.
After driving back up to Maastricht a few weeks later, we drove our car to Ophoven (thirty minutes away by car) and unloaded our bikes and road three hours back to Maastricht to drive Virus six hours to Ophoven. Lots of logistics when traveling by boat!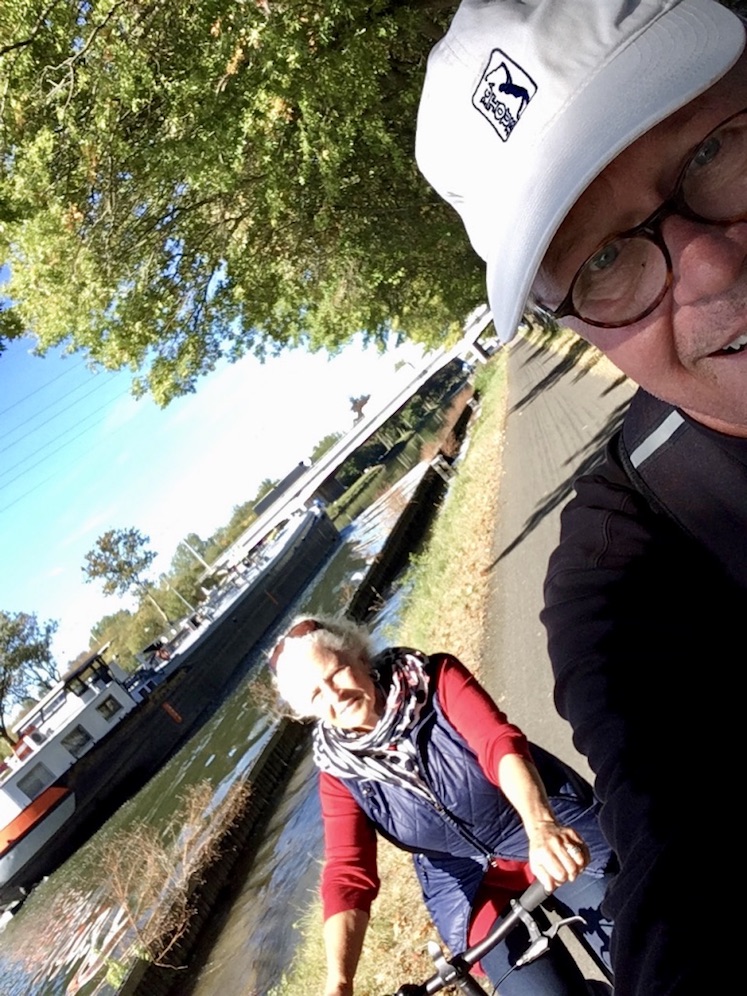 The six-hour boat ride back to Ophoven was amazing…the sun was out and not too hot. We kept the top down and enjoyed our last ride for the season!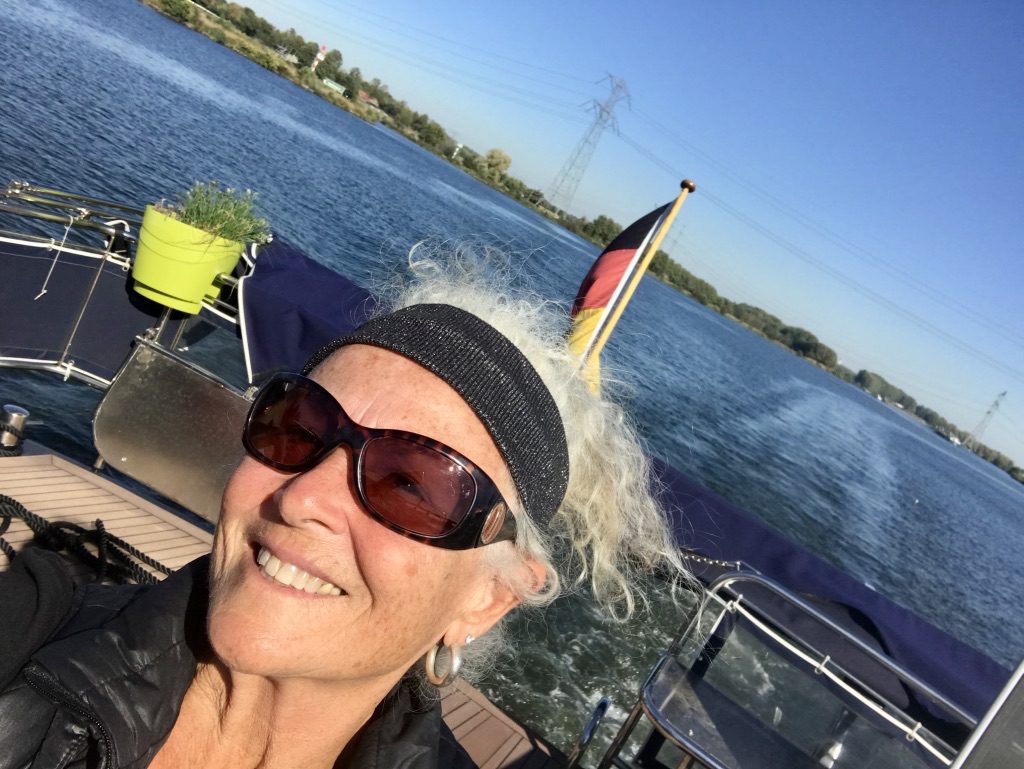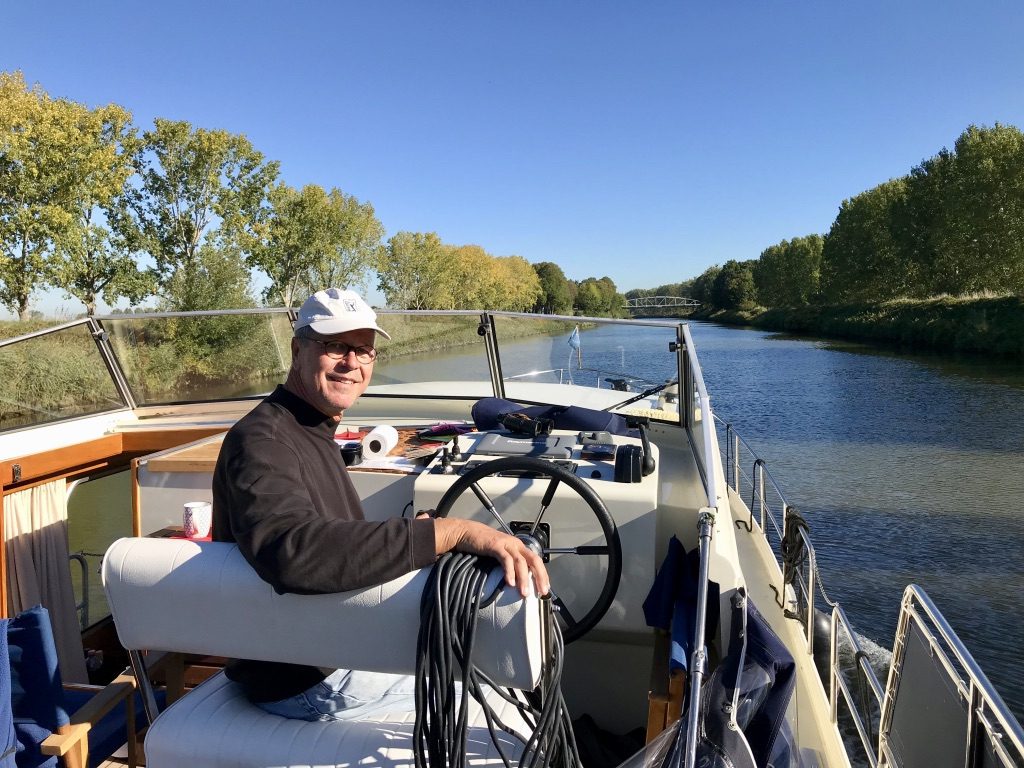 Well, thanks for following me this summer on our 2018 Cook'n & Cruise'n the Canals of Europe Tour. I hope you've enjoyed the trip, recipes and, the new section on Resources and More. I'd love to hear from you. Heading back home to Kaiserslautern to pack our bags for another adventure of 2018 Cook'n & Camp'n in the USA. Hope you stay with me this season, I plan to do a lot of open fire cook'n and new recipes. So goodbye for now and see you in November. "Goodbye Virus! Sleep tight, don't let the algae bite".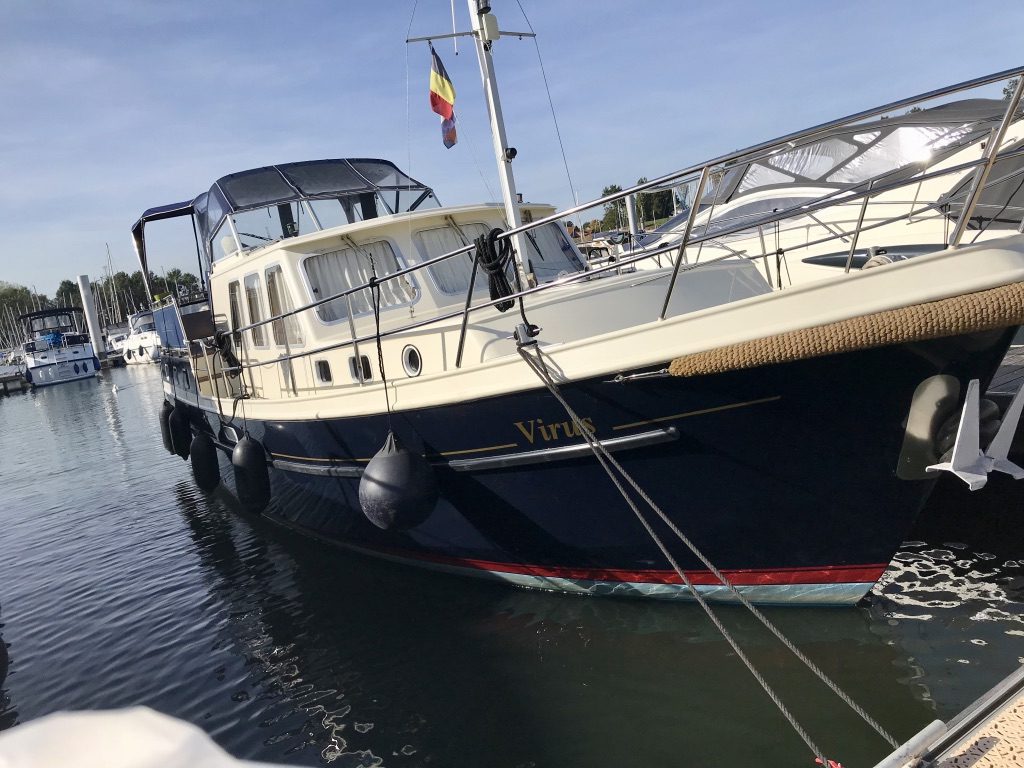 NOW Off to the USA and 2018 Cook'n and Camp'n with Johnny and Cash!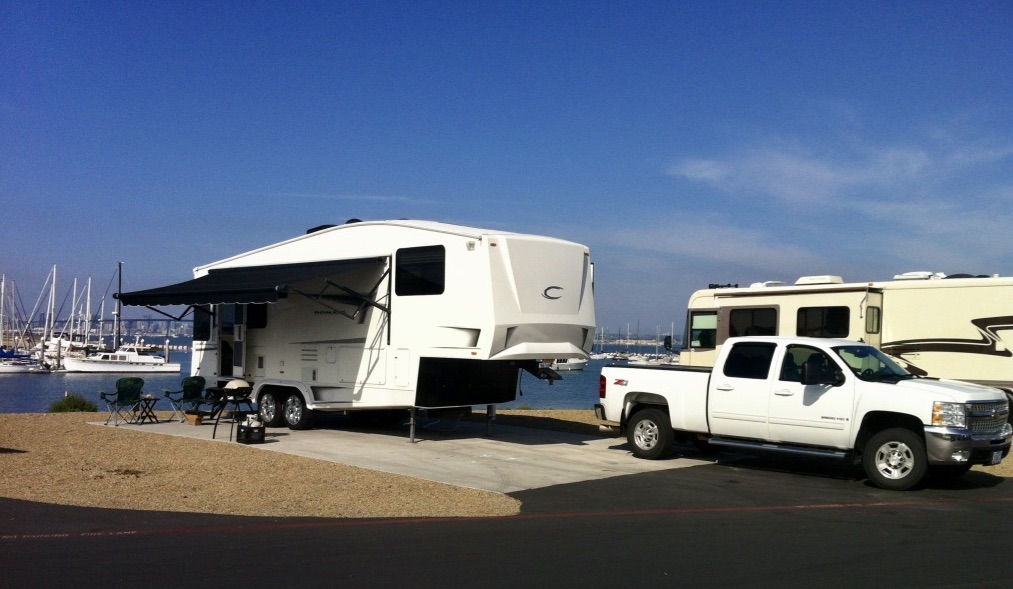 This month's Resources and More is about how I make magic!  Really, people say "how in the world do you…
Click here to find out my secrets!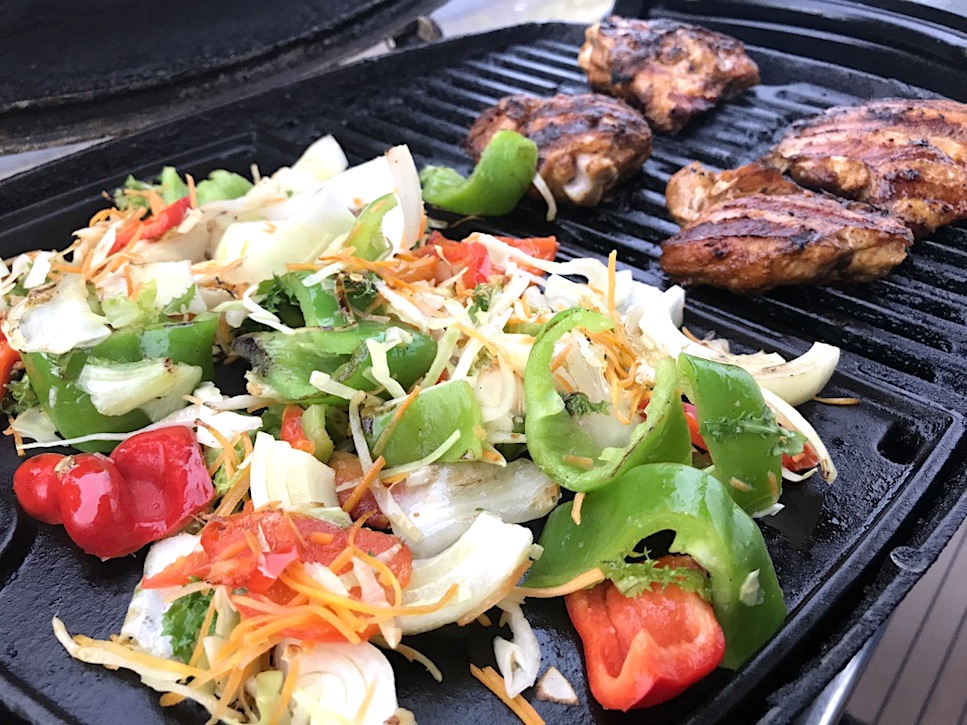 I have to say most meals are your every day, bio meat, salads, and veggies! The thing I try to do is use a robust variety of herbs and seasoning to make each dish a bit different. I like to create something new each day, so I'll experiment by combining flavors and this brings our everyday dishes to a new level. Check out these two yummy meals you can whip up and make your everyday breakfast a new creation! Spice it up with a Mexican twist or take your taste buds to Italy. Both of these creations will make a lasting impression with family and friends.
Pizza Eggs