Well, folks, I'm back in wifi and thought I'd get August post ready to roll. We said farewell to Terri and began our 2-day trip to Ghent. We took a 2-hour ride through a small canal that basically drove through the backyards of some of the most elegant homes in Belgium.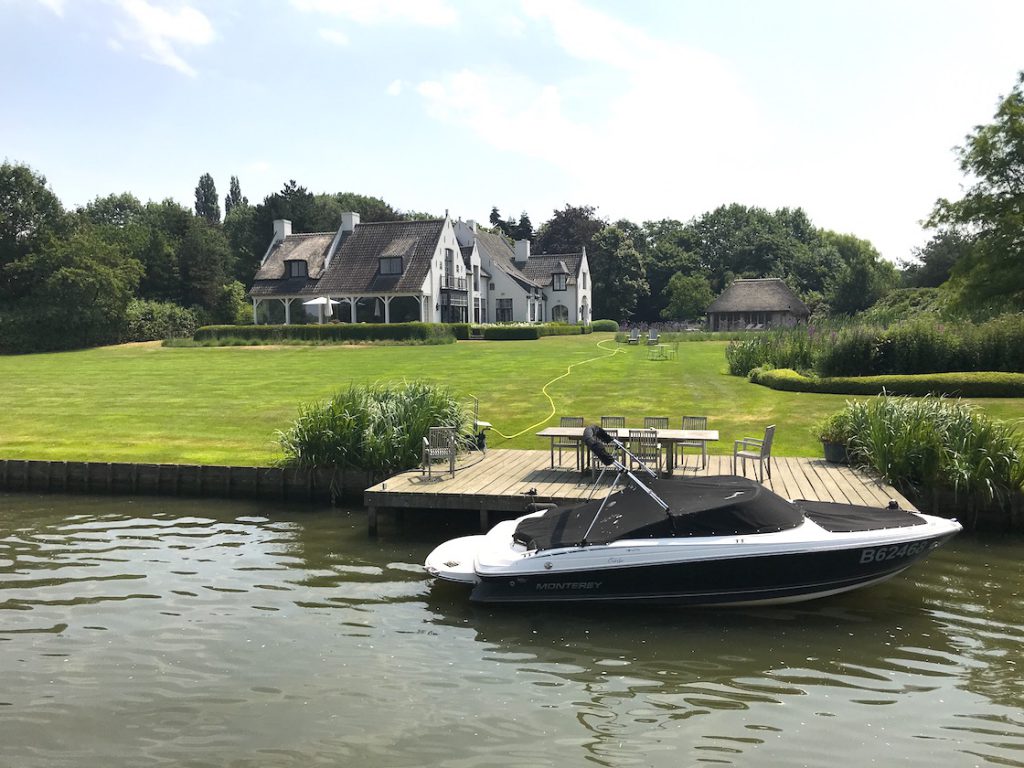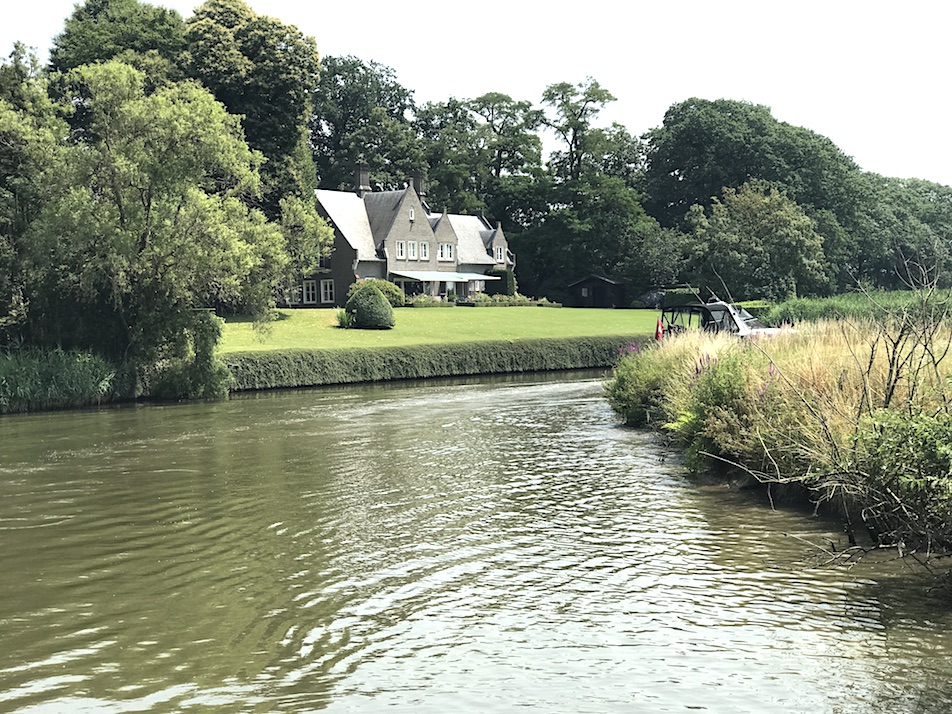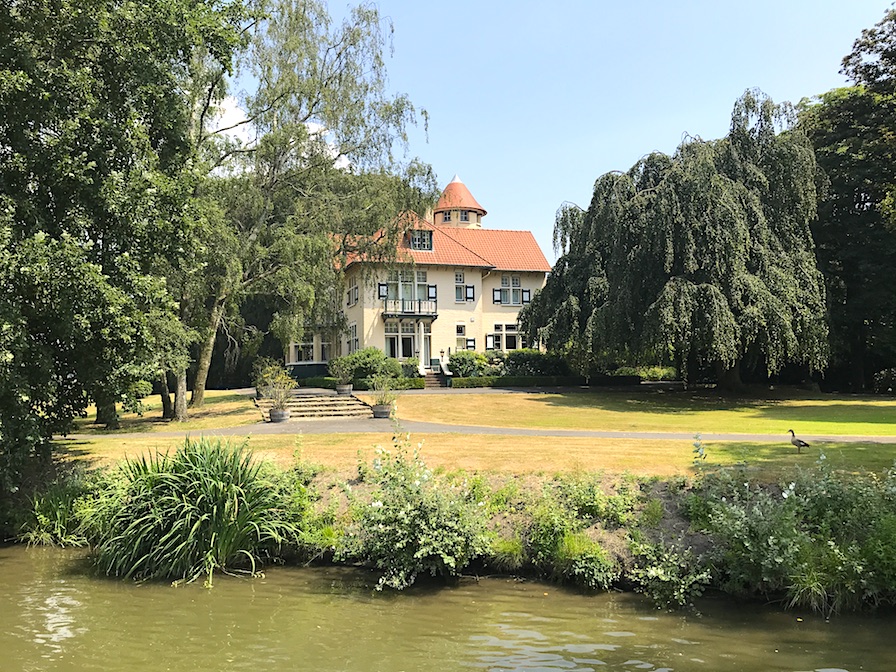 We ended our day in Beernem a very cool harbor with an exceptional restaurant and a lounge for watching the end of the soccer tournament. Plus they had a washer and dry, which we were in desperate need of.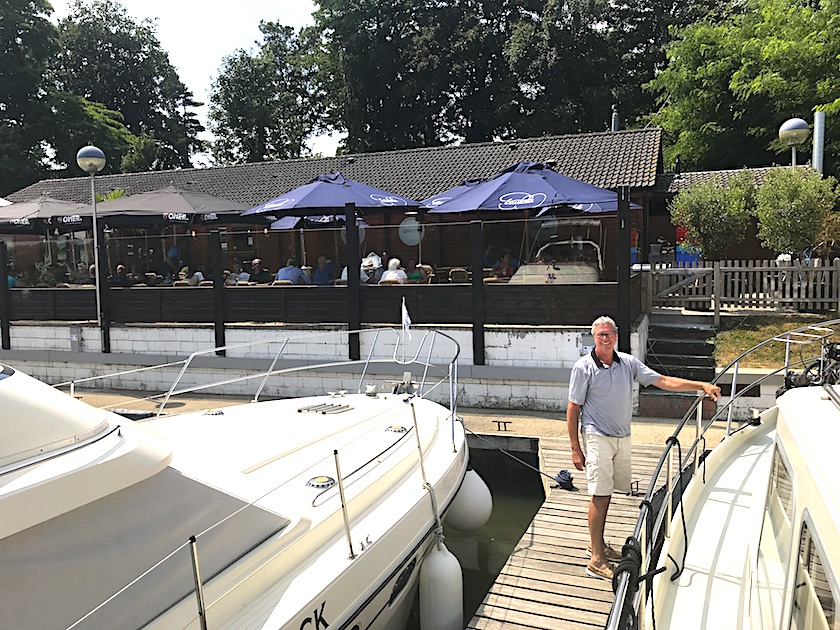 This harbor was so nice we decided to stay for a week and enjoyed touring the area by bike and checking out more castles and museums.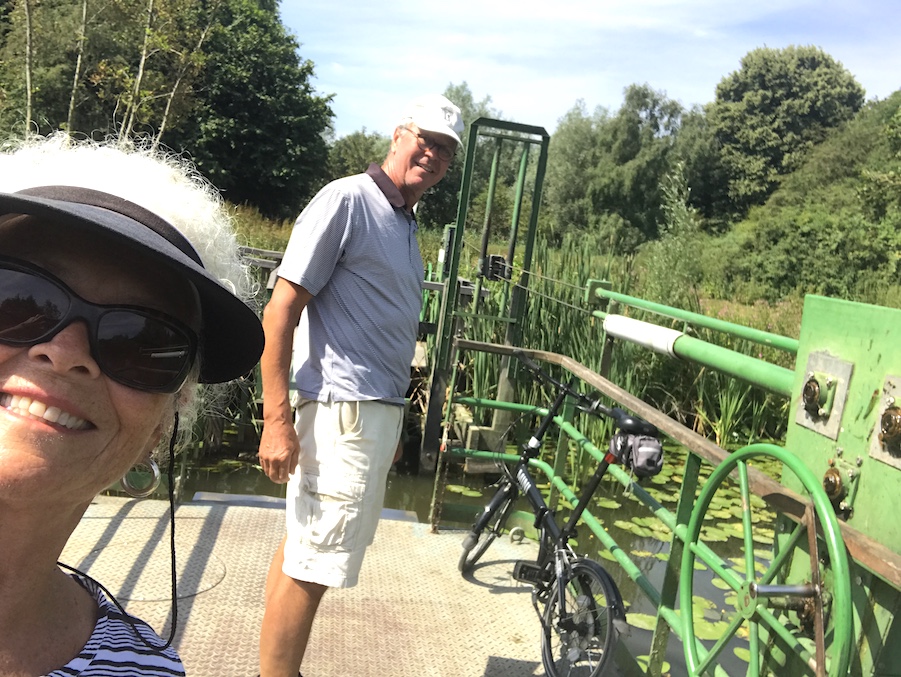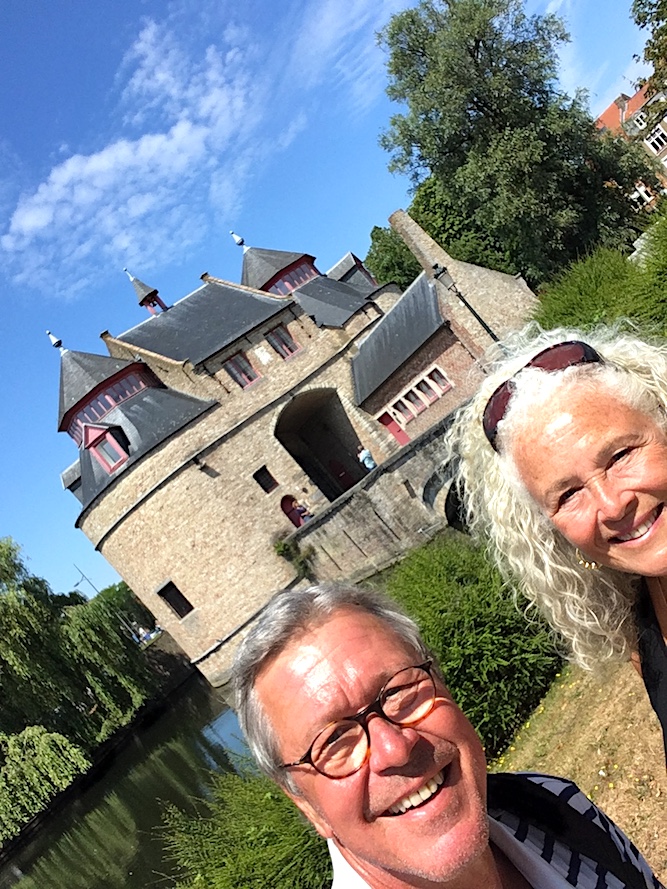 After a week of lounging in Beernem, we made our way along the canal and landed in Ghent before 3 pm. We choose the inner city harbor which was perfect and so well maintained. Brand new bathrooms and showers, yeah for us (Terri eat your heart out)!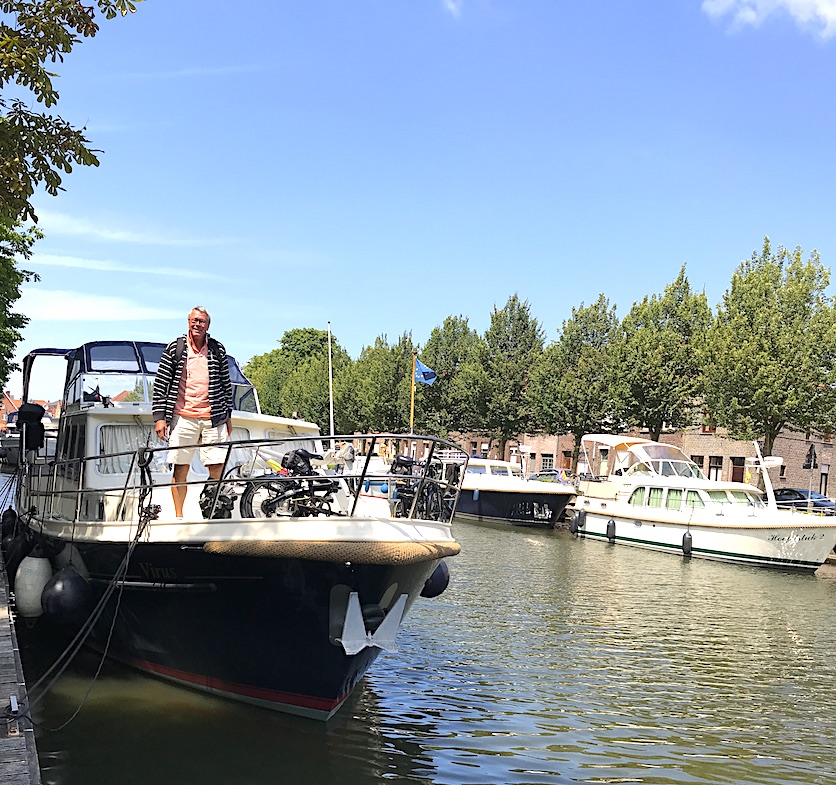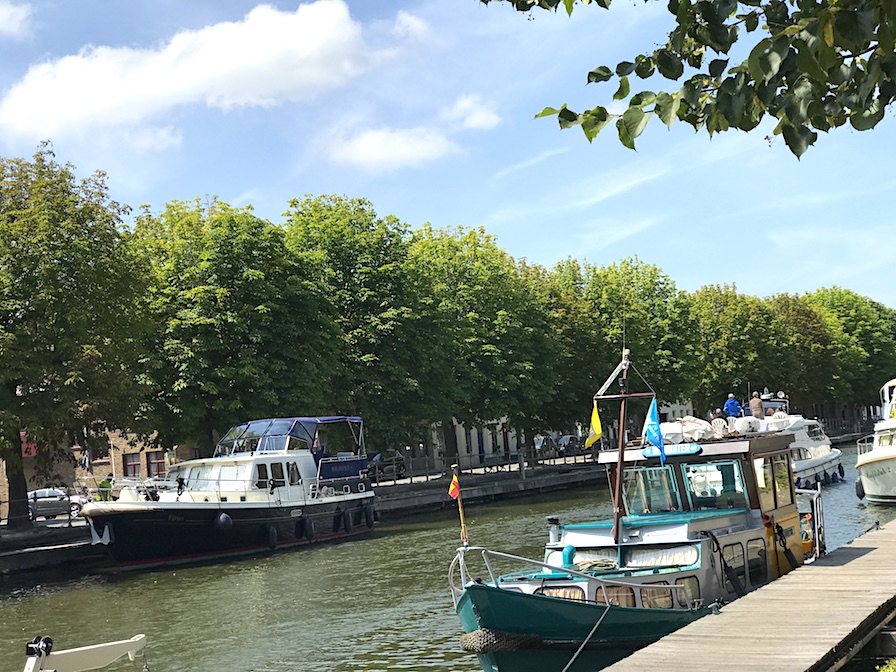 Ghent is a great city filled with museums, shops, and food! One impressive thing about Ghent is the care to which this city takes in maintaining original facades of the homes and shops. They are so detailed and beautiful.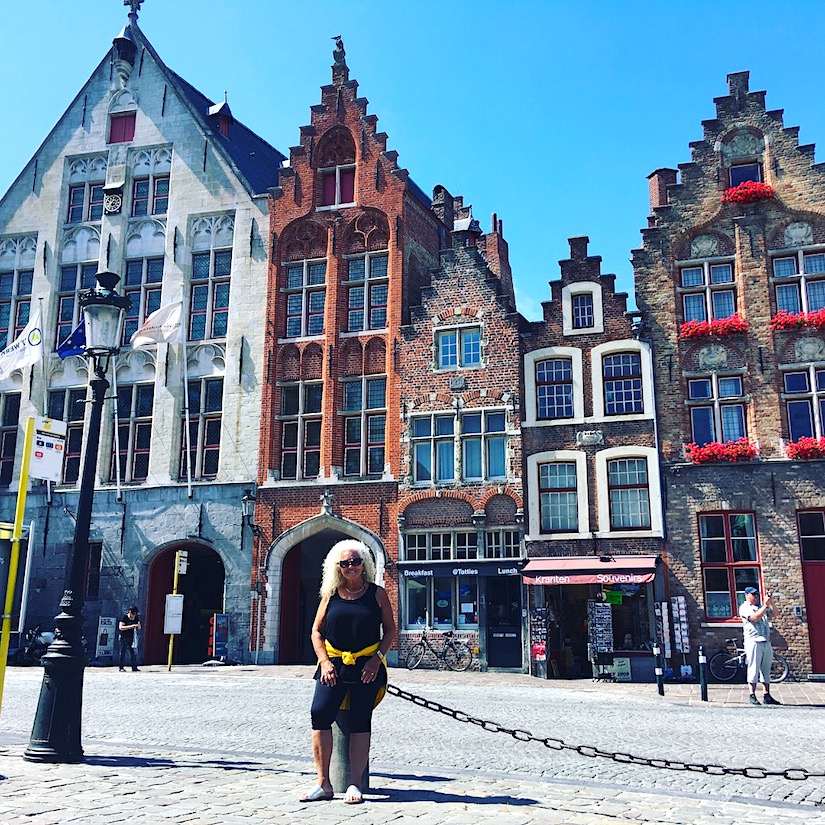 In addition, many of the unused churches, which there happen to be tons of, are used as art museums.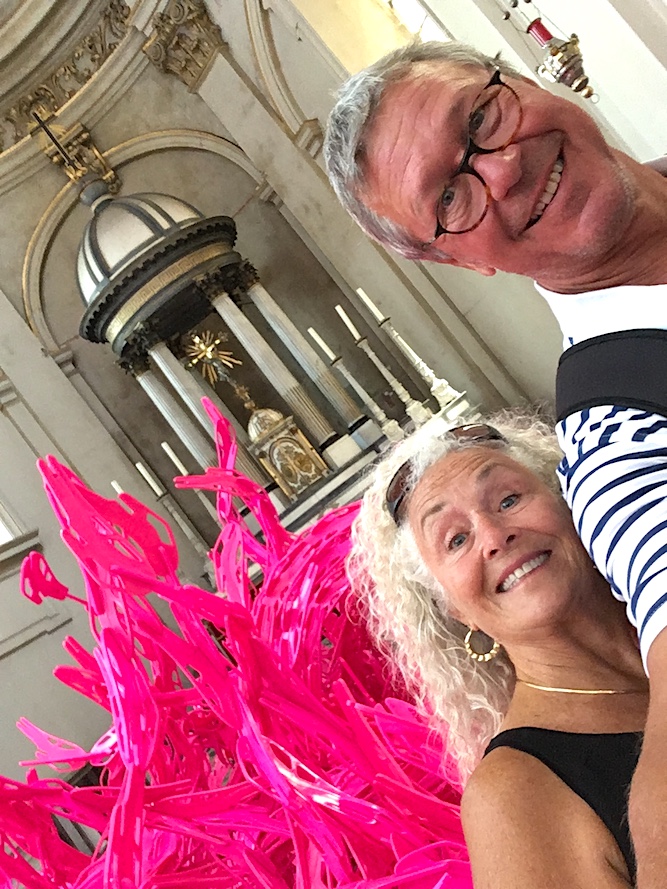 One super thrill was a 4-day visit from Lutz's oldest son, Philip and his wife Anne and their two amazing boys, Fredrick 3 years old and Alexander 1-year-old. It was so great to have them on board. Super visit and great horsedrawn buggy tour around Ghent. It was sad to see them go.
We headed to Niewpoort, Belgium and did some cleaning and washing and of course a bike ride to the sea, just to check on my dad! He died in 2000 and his ashes were spread in the sea in Del Mar Beach in California where he was the Captain of the Lifeguards since 1965. At every new river, sea, lake, steam I have a chat with him about the water and his travels.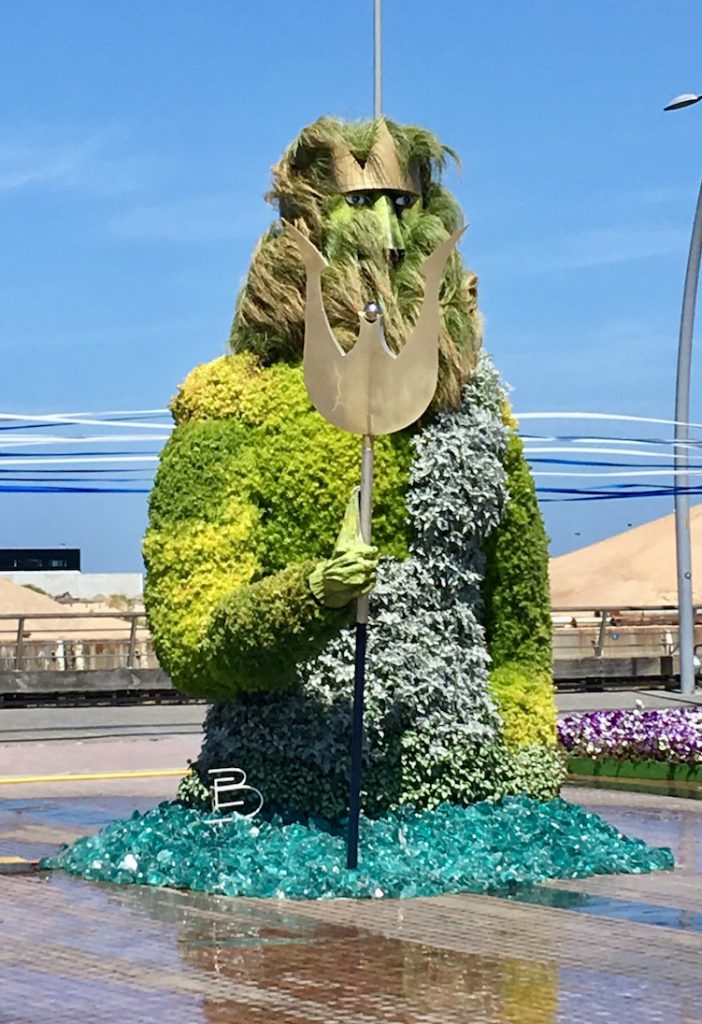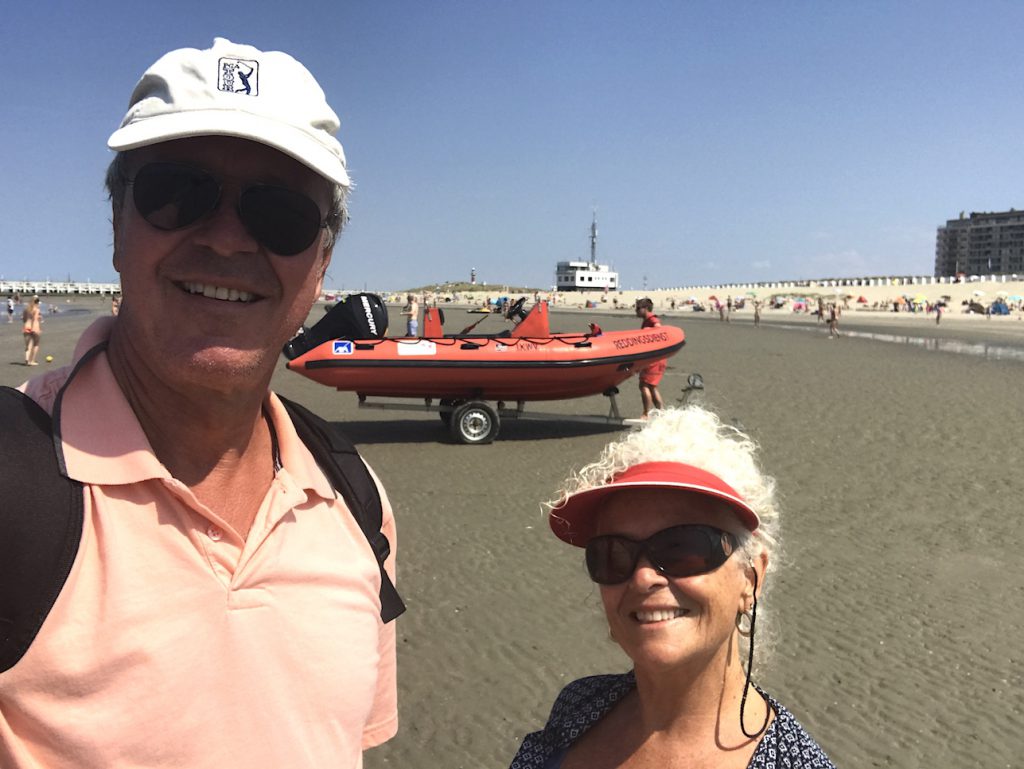 Then we took a 2-day trip to Diksmeide, Belgium with some friends, Marcus and Annelisa, from Kaiserslautern who happen to be nearby. We stayed in the harbor for a couple days after they left us and took a tour in the museum which was 22 stories high and housed relics and had an amazing digital history of the war between 1914-1918.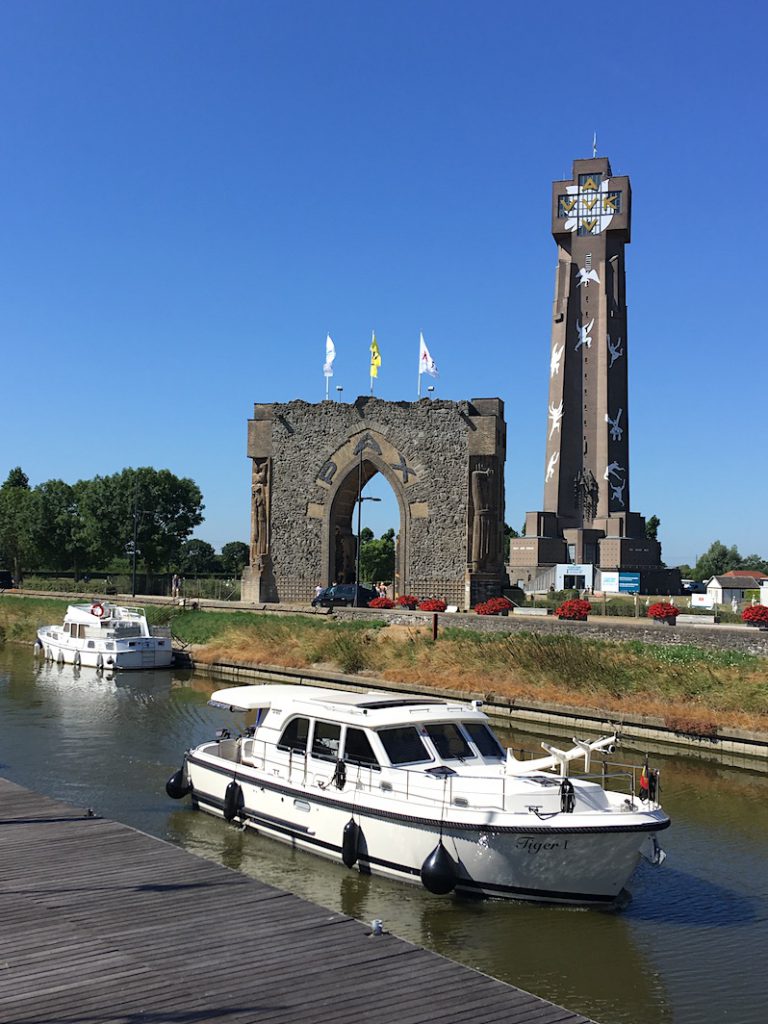 You can see our boat from the top floor. We are the fifth boat from the left. Diksmuide played a heroic part in stopping the Germans advance by opening all the canals and flooding the area.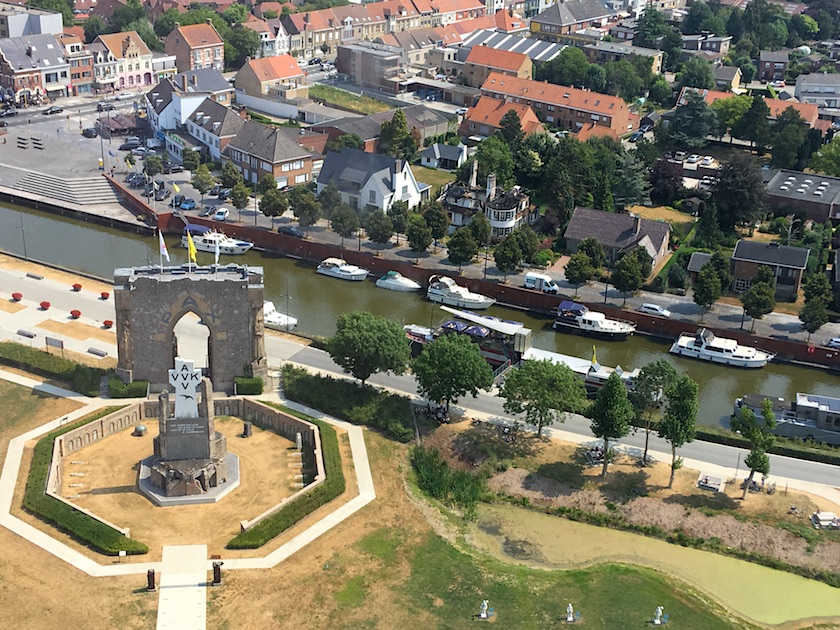 Back to Niewpoort for a few days to collect groceries and wash, then off we went to Veurne, Belgium. A Very beautiful little town with more museums of the war and a quaint center of town that overnight turned into a circus…literally! The two-night stay was enough for us.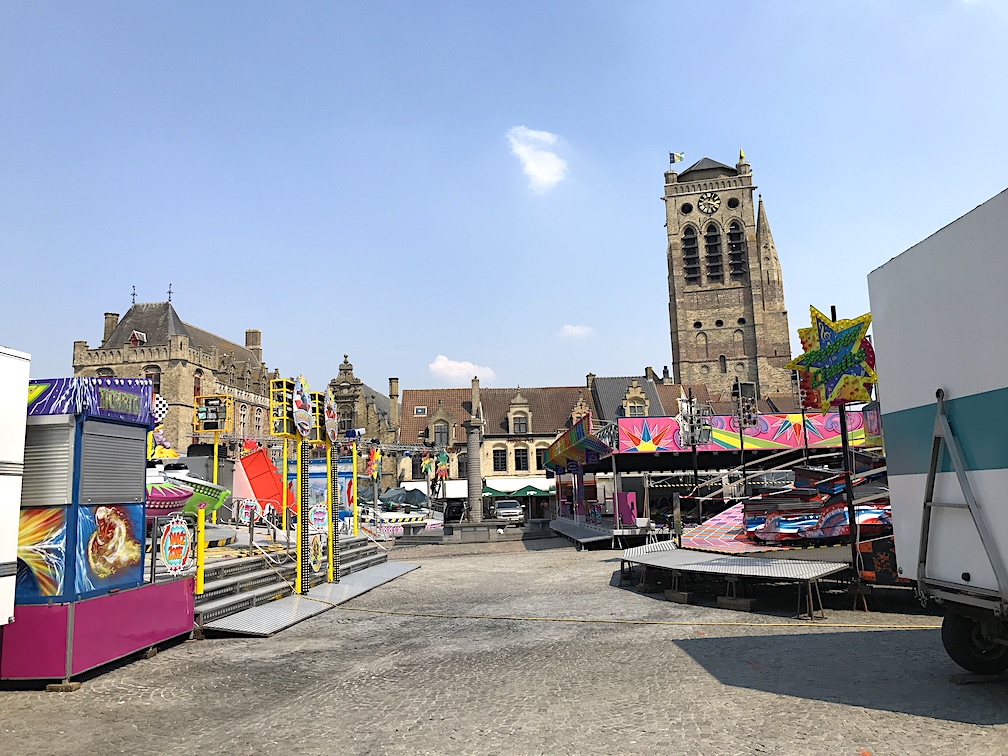 Then it was off to Brugge! Where the homes and facades in the city greatly resembled Ghent but less tourist. Plus, my wonderful husband surprised me with an herb garden for our anniversary. He's no fool, he knows where his next meal is coming from! If there is a will there is a way and so I am finding my way in the kitchen with a mighty will.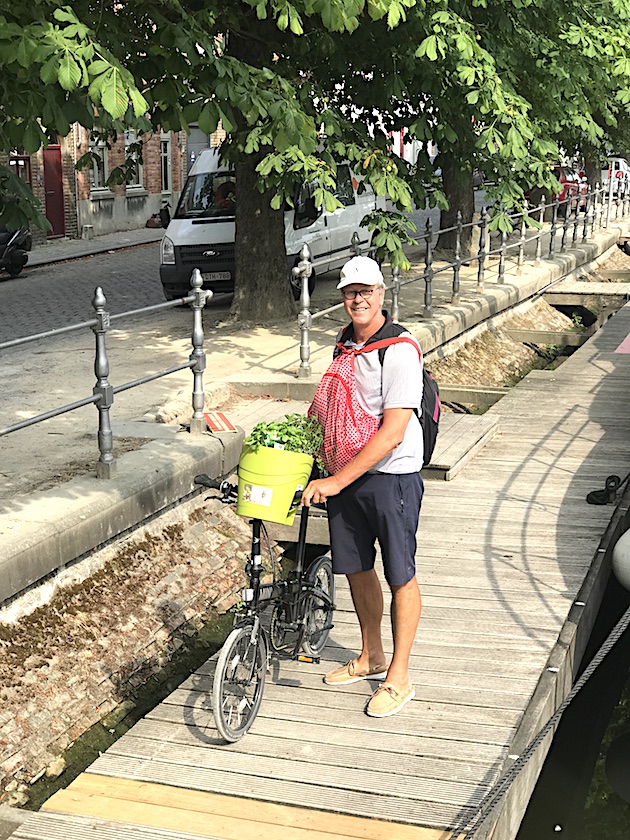 Oh yes, for sure I've been cooking! One thing I've got to say is that if I can create these yummy meals using a toaster oven and an emersion blender, with the attachments, you can manage these recipes in a snap with your fancy gadgets and real ovens (which I also have at home)! I needed a rolling pin for one recipe and ingeniously came up with my own bright idea…yes a bottle of wine, full is better but if all you have is an empty one, fill it with water and roll away. Pretty cool trick right? 
So as a farewell to Belgium I'm posting three of my delicious raspberry roll recipes that I created in this beautiful country. Remember, if I can do this with minimum tools and appliances I know your creation will be just as delicious or better!
Raspberry Medieval Compote
Raspberry Belgium Sweetie
Raspberry Cassava Crapes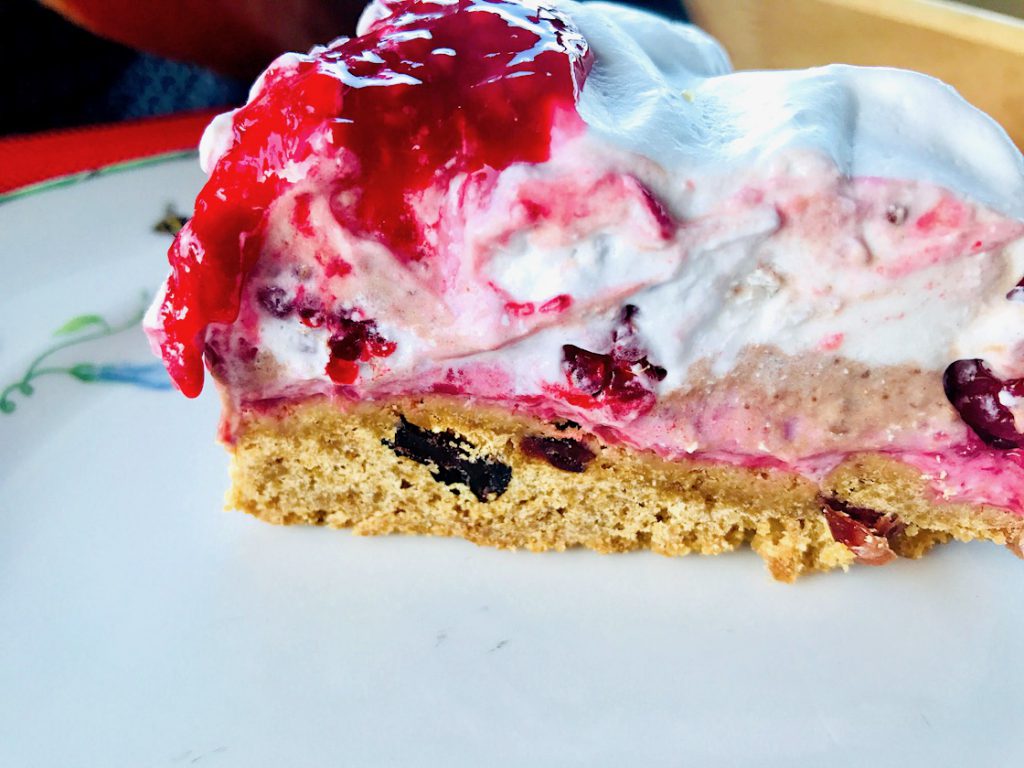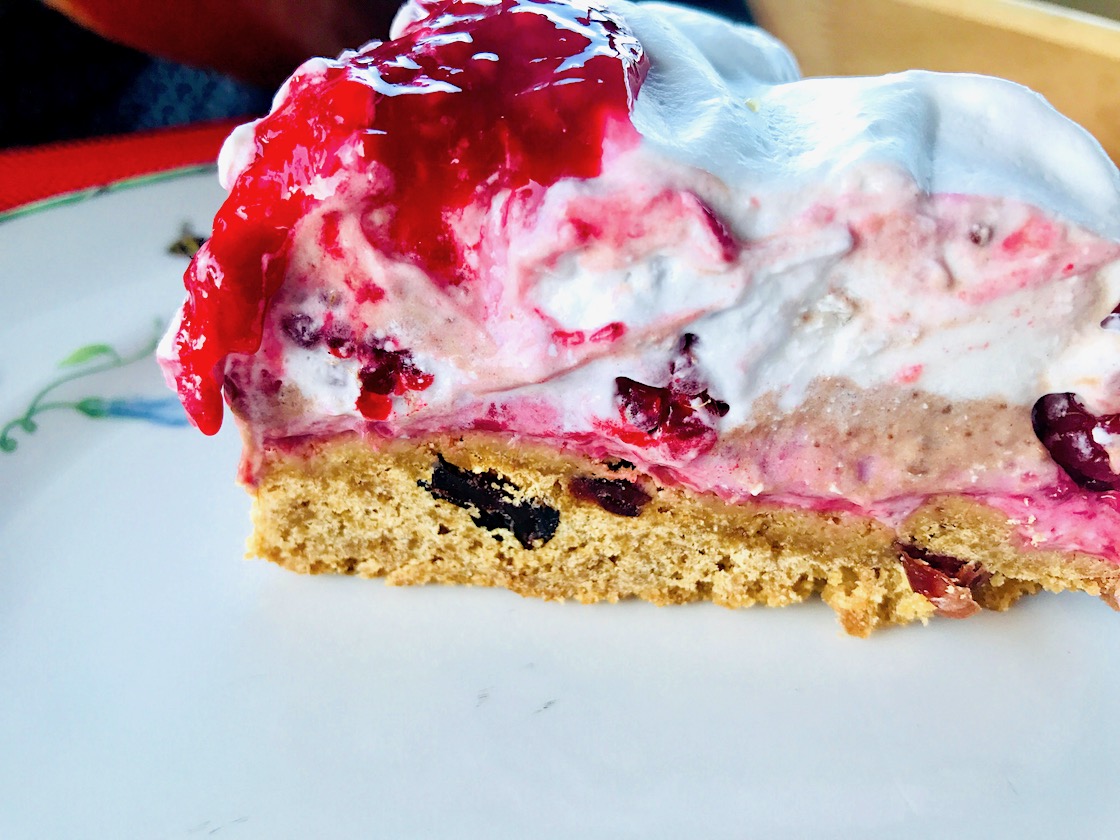 Resources and More:
One more amazing site to share with you. I made one of Sonia's recipes from her last post…want to see which one?        Click here