The Edeka display was a huge success and there wasn't a drop left by 1:45 pm that afternoon. Check out what was up for tasting!
Cassava Blueberry Pancakes


    
Chopped Asian Salad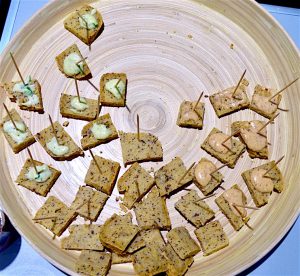 Homemade Grain-Free Cassava Century Bread topped off with your choice of two different flavors of Foolproof Mayonnaise: Chipotle and Wasabi Cilantro Lime!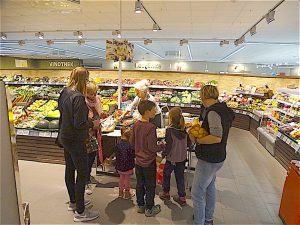 It was wonderful to meet so many people and to listen to their stories.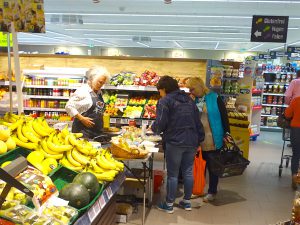 It was also interesting to note how many people here in Germany are living the gluten free life or have friends or family traveling this healthy path as well.
Here are a few of the products that the Edeka in Weilderback carries along with their English translations!
Flax seeds and flax flour.
Tapioca flour, and cassava flour.
Almond flour (2 kinds) and coconut flour. They also have Arrowroot flour which is called Pfeilwurzel Mehl.
Natural maple syrup, coconut oil and coconut sugar.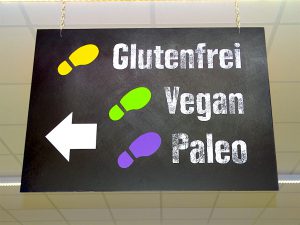 You can also find a wide selection of  ready-made goods in their freezer department, and their gluten, vegan and paleo section. They carry psyllium, agar agar and a super selection of gluten free goods made with Xylitol, like dark chocolate for cooking and eating!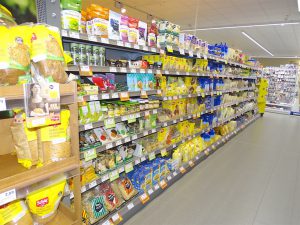 So far everything I've needed for creating the recipes on my site can be found at Edeka Weilerbach. Anastasia Kromer-Haag and her husband are very responsive to customer requests and aim to please, so, make sure to speak with her if it's not on the shelf. Anastasia is so accommodating and personally understands our purchasing challenges!
I am so thrilled that the Edeka in Weilerbach has committed to, and made HUGE steps toward, meeting the communities needs by provide cooking supplies and goods for those who follow a gluten, soy and dairy free lifestyle. Anastasia is in the process of gathering names for a future Cook'n Coach class at her store. Please send them a note on their Facebook page and let them know you would be interested in attending!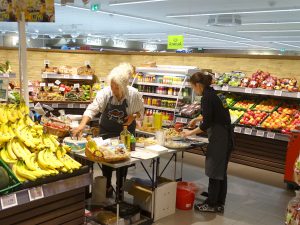 Kudos to you Edeka in Weilerbach, my new grocery store!
For the recipes shared this day, click on the links below!
Grain Free Cassava Century Bread